How to Create Companies Manually
Create new companies with few clicks
How to Start Using eWay-CRM » Companies » How to Create Companies Manually
You may want to create a company manually during a phone call or during a meeting with a client. Here's how:
Click New on the eWay-CRM ribbon and select Company.


Specify details (Company name, Contact address, Contact information, etc.) and click Save.
To create a contact for this company, use the button Add relation with a new item > New contact.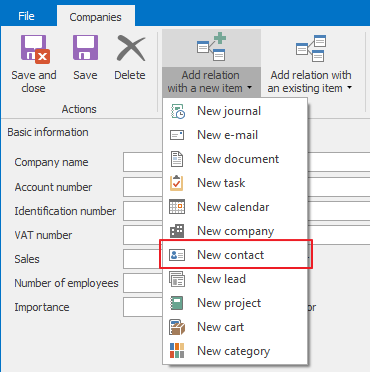 If the required contact already exists in eWay-CRM, click Add relation with an existing item > Existing contact.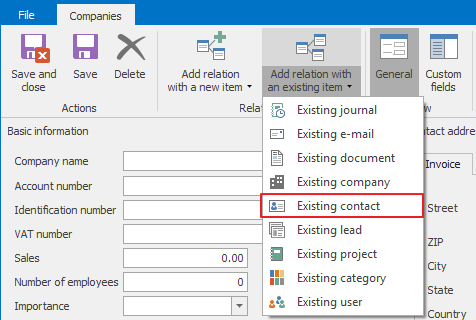 Note that emails, journals, tasks, etc. that are linked to contacts within a company, will be automatically linked to a company itself as well. So if you want to find all comunication with a company, you can find it on the Company Card.
Do you have questions? Our consultants have answers.