COMMUNICATION TURNED INTO A DEAL
Create deals straight from your e-mails.
All deals will be recorded in one place, your CRM system. Do you also get deals through phone calls and recommendations? You can fill them in manually, too. Thanks to our API, you can also use web forms.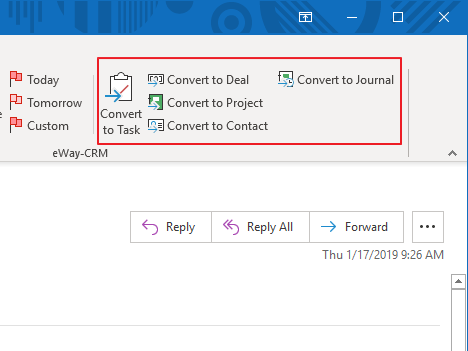 EVERYONE KNOWS THEIR ROLE
A good system is key.
Set the steps needed using our workflow. Individual workflow steps can automatically generate tasks, too! Data is available to everyone who needs it. Everything is clear, under control, and every member of the team knows what to do and when to do it.
STRAIGHT TO YOUR GOAL
You only win if you take strategic steps.
With just a few clicks, you can create a quote from your price list, export the quote into your company template, and attach all important phone calls and meetings. Everything is clear, easy to understand, and in one place.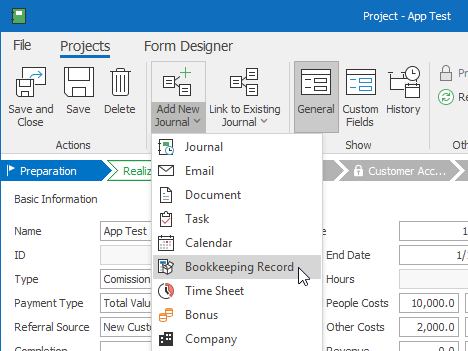 BE THE BOSS
And run the business with efficiency.
With eWay-CRM, you can track what your sales reps are working on and whether they are successful. You can see both turnover and profit goals. Using the intuitive Outlook environment, it's easier than ever to filter the necessary information.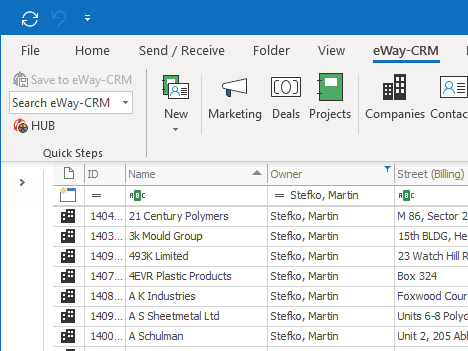 A MOBILE TEAM OF SALES REPS
Most sales reps don't spend their work days sitting at the office.
That's what eWay-CRM Mobile is here for.
On your mobile phone, you can work with Tasks, Contacts, Companies, Deals, and Projects. When on the go, you're able to appreciate the contact navigation or the possibility of recording voice notes that convert to text themselves.
Try now!
Click the button below and download eWay-CRM for free.