Sales Management
Manage sales pipeline, track emails and calls, plan tasks. With eWay-CRM in Outlook.
TRACK SALES DEALS FROM ALL SOURCES
Created as a product of marketing campaigns.
Converted from incoming e-mails.
Entered manually either from telemarketing, online advertisments, recommendation etc.
Inserted automatically from web forms (through eWay-CRM API).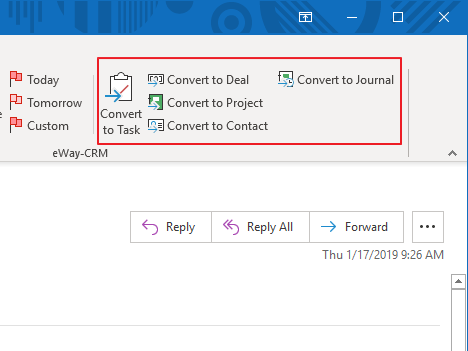 AUTOMATE SALES WITH WORKFLOW
Use your company best practices to turn business opportunities to projects effectively.
Generate tasks automatically to save time and effort.
Make sure sales reps enter vital data by making some information recommended or mandatory.
MANAGE YOUR SALES OPPORTUNITIES
Create a quotation in just a few clicks directly from your pricelist.
Export it and create a quotation using company template.
Attach all important e-mails and telephone calls.
Use integration with Outlook calendar to plan your meetings with the customer.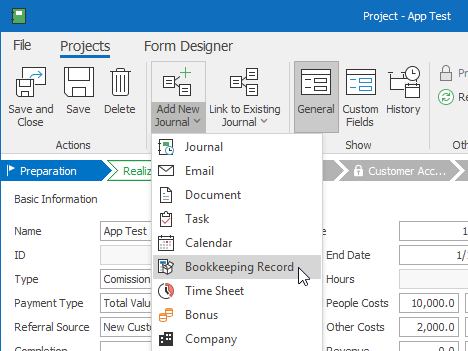 QUICK AND ACCURATE OVERVIEW ON COMPANY SALES
Where do my sales reps spend the most time?
What is their success rate?
Why are customers choosing competition over us? Statistics by rejection reasons.
Goals – turnover and profit.
Substitutability of sales reps.
Data is available to everyone who needs it.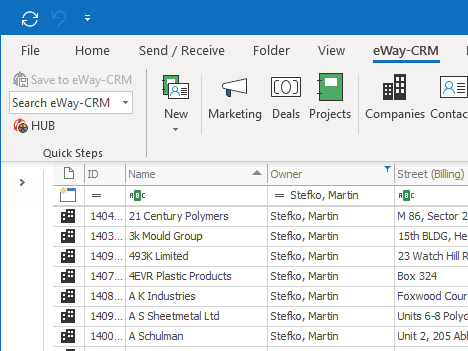 Try now!
Click the button below and download eWay-CRM for free.