For those who prefer written guide
You can use categories to divide items (contacts, deals, projects, etc.) into groups (e.g. industries, territories).
The easiest way to create a category is to open item. In the ribbon, click Categorize and select  New Category.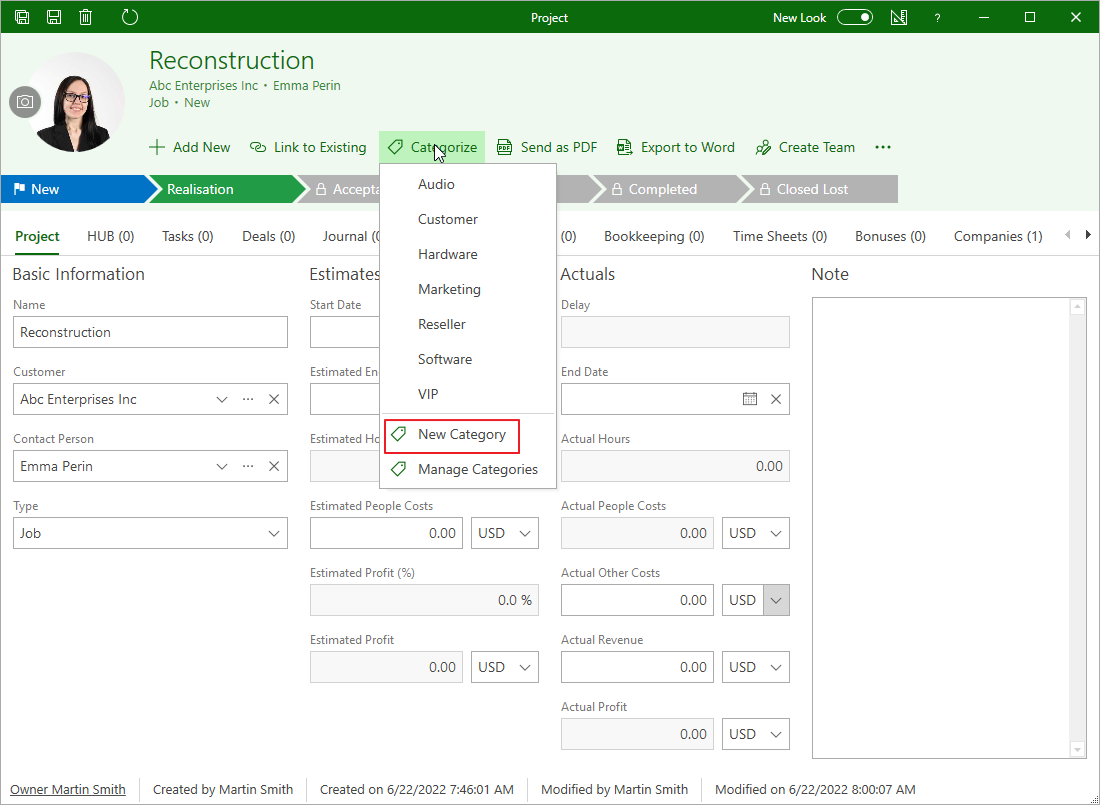 Or right in the list, you can also right-click item you want to categorize and select Categories > New Category.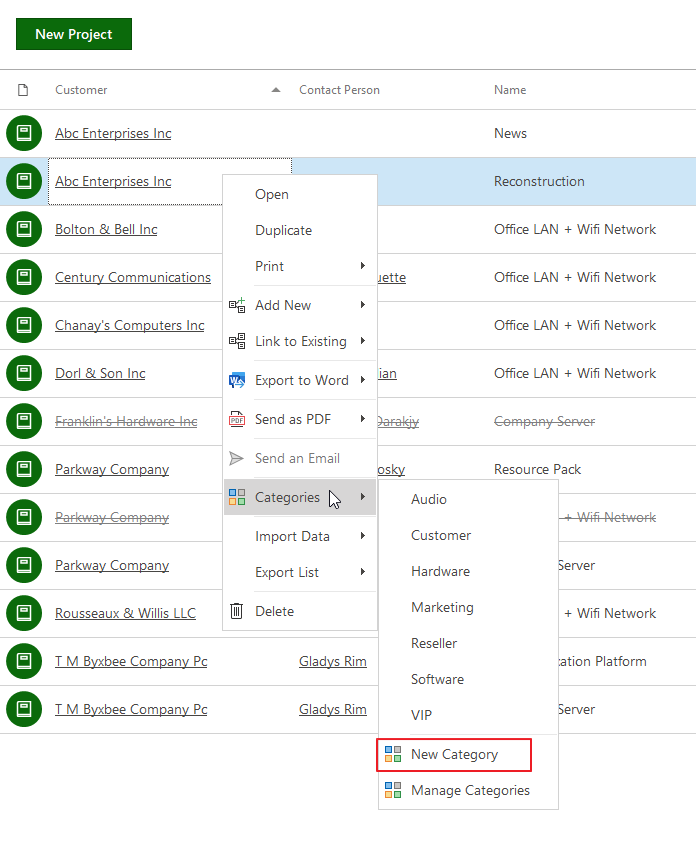 If you want to avoid duplicates in the future or you don't want other users created their own categories (you can set it in Module Permissions in Administration Center where you set No for Create column in Categories module for a specific group of users), you may create categories in Administration Center in advance.
Press SHIFT and click Administration Center on the eWay-CRM ribbon to go to old administration settings.

Click Groups under the Users and Permissions tab.

Click New.

Specify a Group Name, check Is Category box and click OK.

Wait for 30 sec for automatic synchronization or synchronize changes manually. To do that, right-click on the eWay-CRM agent in the system tray and select Synchronize.
Now you can assign the category to a particular item (contact, deal, project, etc.). You just open an item, click Categorize and select category you want.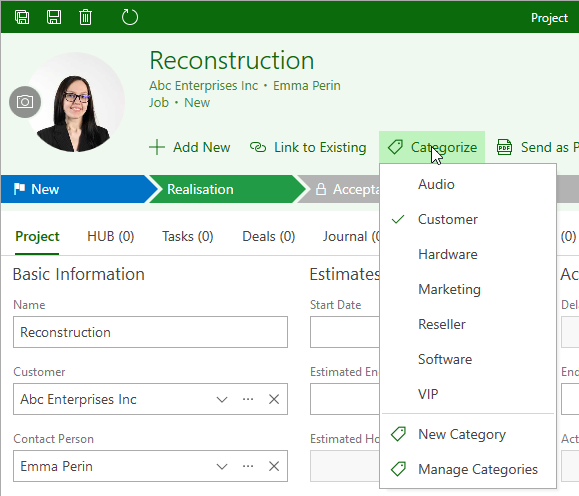 Or click on any module to open the list of items. Right-click on item(s) and select Categories.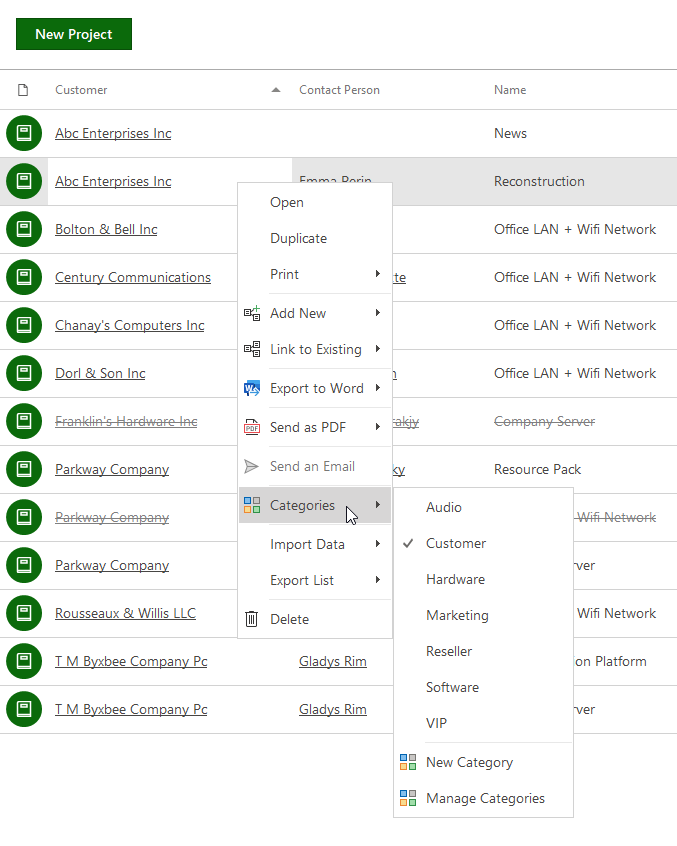 Now, you can add a column Categories to a list view of deals, contacts, projects, etc. and filter or group items by categories. Learn more about creating custom list views here. See examples below: