Customer Management
Keep your customers organized. Track communications and much more. With eWay-CRM for Outlook.
CUSTOMER SEGMENTATION
Single database for all your customers, suppliers, partners and competitors.
Your own categories will help you keep the companies and contacts well organized.
Sort and filter by the type of relationship, geography, importance, potential, size or your own custom fields.
Easy to navigate, simple and effective way to find just what you need, when you need it.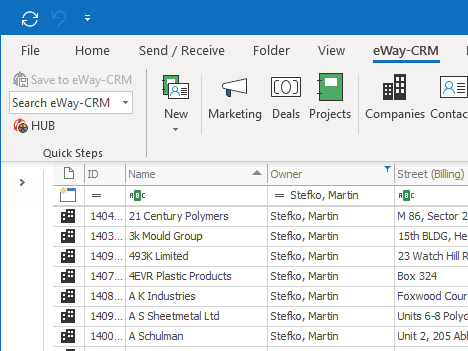 DETAILED INFORMATION
All contacts readily available in your Outlook CRM.
Business communication history (leads, projects, Outlook emails, phone calls, invoices, documents, etc.)
Customer state.
Custom fields for tracking additional information.
Everything shared among employees.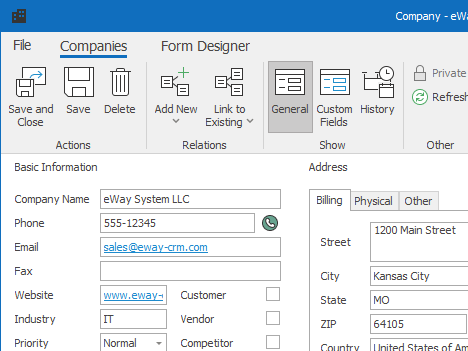 AUTO REMINDERS SYNCHRONIZED WITH OUTLOOK TASKS
If payments are overdue.
When you didn't get in touch with particular customer for a while.
Customer suddenly stops ordering.
Birthdays.
Come up with your own!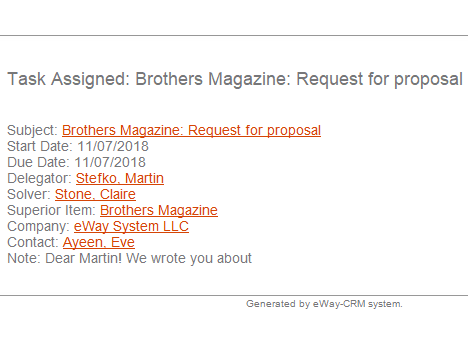 OTHER INTERESTING OUTLOOK CRM FEATURES
Professional bulk e-mails embedded right inside eWay-CRM. Email contacts in few clicks.
Synchronization of contacts with your cell phone.
Automatic tracking of Outlook emails.
Custom reports.
Administration app will help you customize Outlook CRM even more.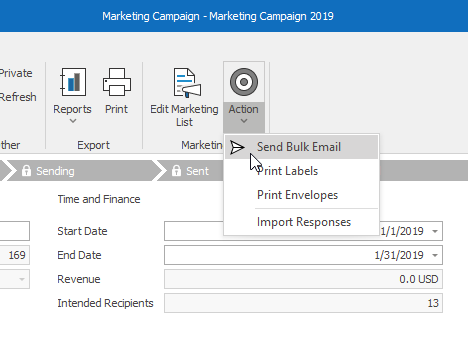 Try now!
Click the button below and download eWay-CRM for free.