A MULTIFUNCTIONAL ADDRESS BOOK
Give your data the order you need.
This is officially the end of spreadsheets and sticky notes. All your clients are in a uniform and clear database. Categorize by relationship type, geography, potential, or your own custom fields.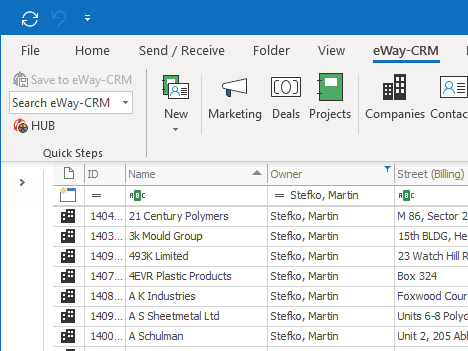 SHARE YOUR SUCCESS
As well as everything else. No need to ask for information.
The whole database, client's history, customer status, and your custom fields can be accessed by anyone who needs them for their job. Even offline. Thanks to an advanced permission system, your clients' data is completely safe.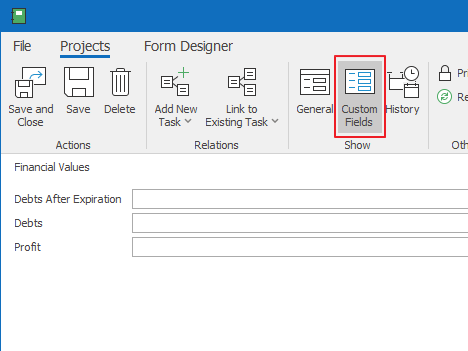 ON THE ROAD IN ONE MINUTE
All you need is a mobile phone in your pocket.
All your contacts and clients' data are in eWay-CRM Mobile. Call them straight from the app or use our navigation and visit them! The app can identify a calling client from the eWay-CRM database even when they aren't saved in your mobile phone.
NO MORE TEDIOUS TASKS
eWay-CRM can manage your invoices, notify you of clients who you haven't been in contact with for a long time, or of your clients' birthdays. Thanks to that, you have enough time for activities that require a live human. Don't waste your time. Automatize!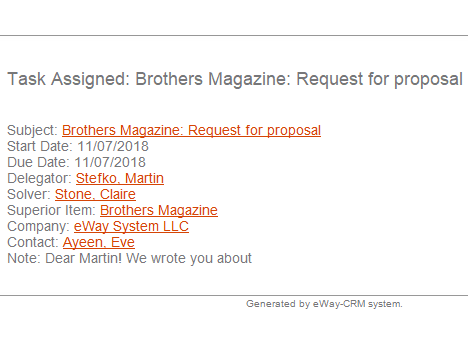 ALWAYS ONE STEP AHEAD
Your job isn't done until you evaluate it.
Keep track of communication, create reports, and talk to your clients through marketing campaigns. Your team will become more motivated and effective when they see the results of their own job.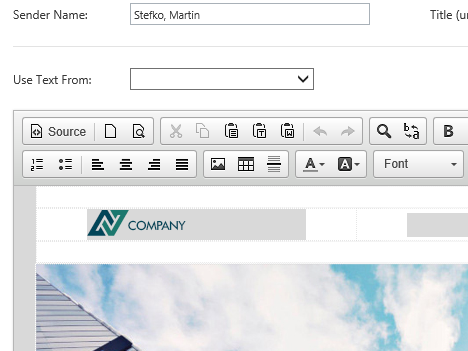 Try now!
Click the button below and download eWay-CRM for free.