Outlook CRM
eWay-CRM
Turn Microsoft Outlook into a great CRM tool using eWay-CRM.
UNCOVER THE FULL POTENTIAL OF OUTLOOK
Uncover the full potential of Microsoft Outlook. Manage customer relationships. Track projects and tasks. Work as a team.
Access clients, projects, business opportunities and customer communications right from our CRM for Outlook.
Single workspace. Collect, organize and share all of the information important to your business with software you already use.
Microsoft Outlook for Teams. Make e-mails, calendar events, notes and documents immediately available to your team.
WELL-KNOWN USER INTERFACE
eWay-CRM looks and feels familiar to you because we made eWay-CRM a part of Microsoft Outlook.
The fact eWay-CRM is embedded right into Outlook helps us reduce the learning curve of your team members. They don't need to learn anything new. eWay-CRM looks exactly like Microsoft Outlook. Everything you already know works here as well.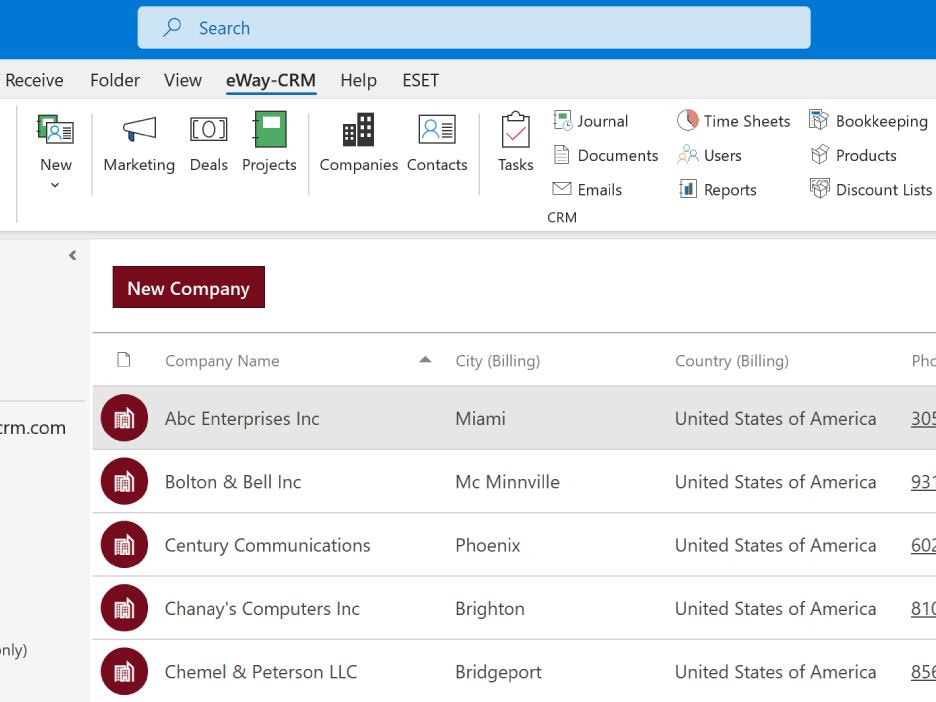 QUICKLY CREATE LEADS/PROJECTS FROM EMAILS
As you convert an email to the lead / project, eWay-CRM automatically captures the contact information and files the email so that the information you need is at your fingertips.
eWay-CRM is full of such small surprises that save your time. Explore our Outlook CRM by yourself.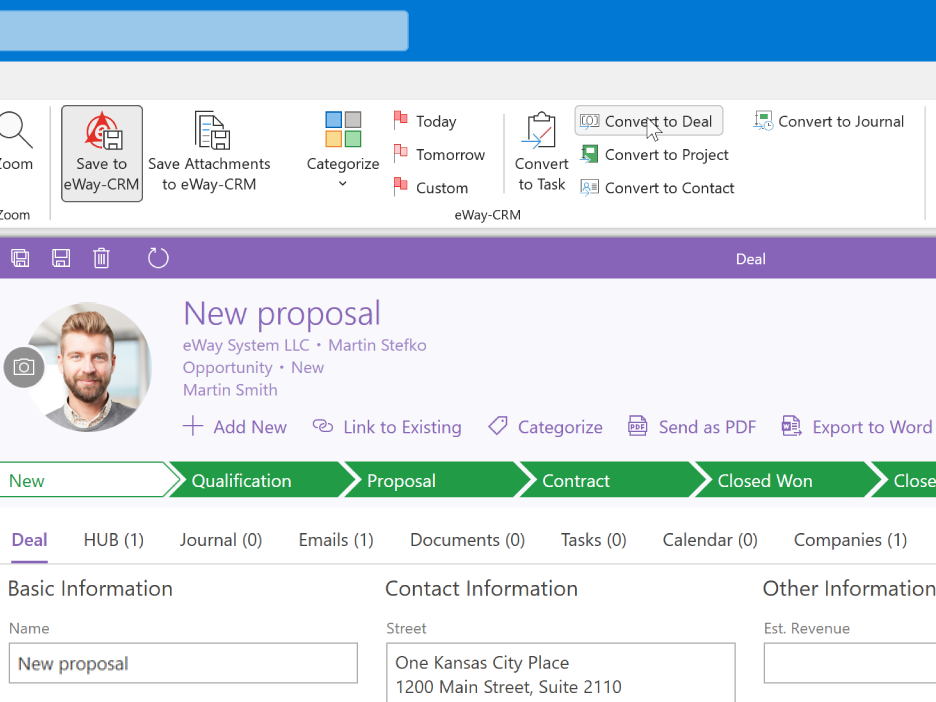 INTEGRATED MAIL MERGES
With Professional Email Campaigns, you have mass email feature embedded right in your CRM software.
How about one tool where you can keep all your customer database? You can easily filter recipient by any criteria, use them to build a marketing campaign and send a professional bulk email. Besides, eWay-CRM can:
Collect feedback and track responses
Send attachments
Send emails even if your Outlook is closed
Link your campaign with Google Analytics
Track unsubscribe reasons
Set up delayed sending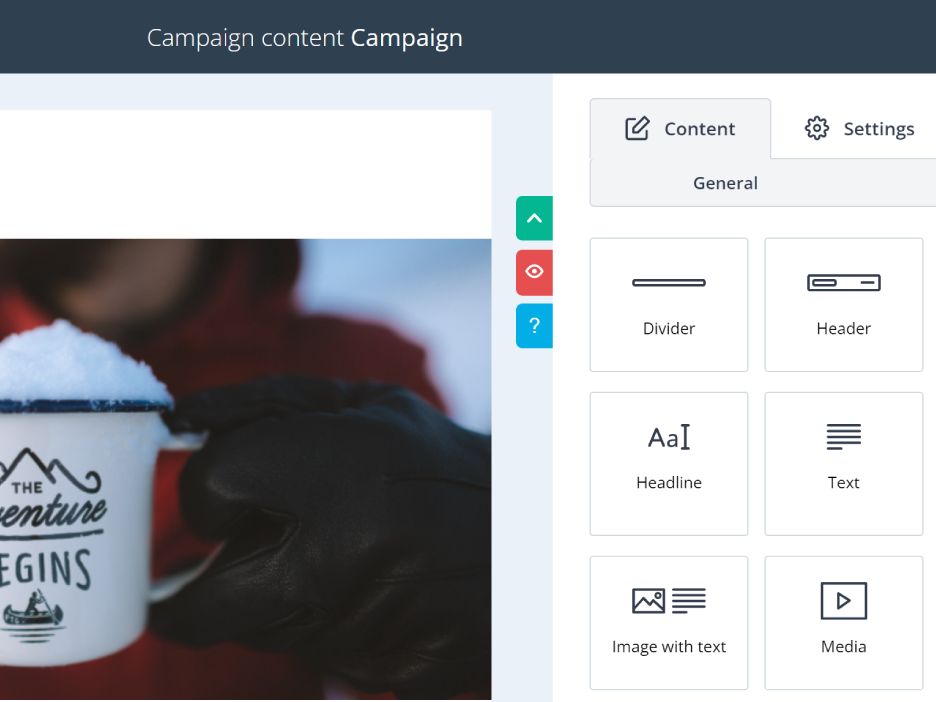 PROJECTS A PART OF CRM? DEFINITELLY
It doesn't end with sales, does it? You have to make sure the product / service is delivered. You have to make sure the job is done.
eWay-CRM has a module to track post-sales activities (e.g. jobs, implementation, delivery). You can convert a lead to a project or link projects right to contacts.
eWay-CRM will automatically copy all communications from the lead to the project so that the delivery team know where to start.
With the workflow feature, you can define a list of steps the project manager and his team has to follow in order to successfully finish the job. Our CRM software will keep an eye on important deadlines and milestones.
Sales department has access to up-to-date information on how the project is going even after sale was made.
Communication history, Tasks, Documents, Timesheets, Deadlines, Budgets and much more. eWay-CRM has a professional project management module embedded right within.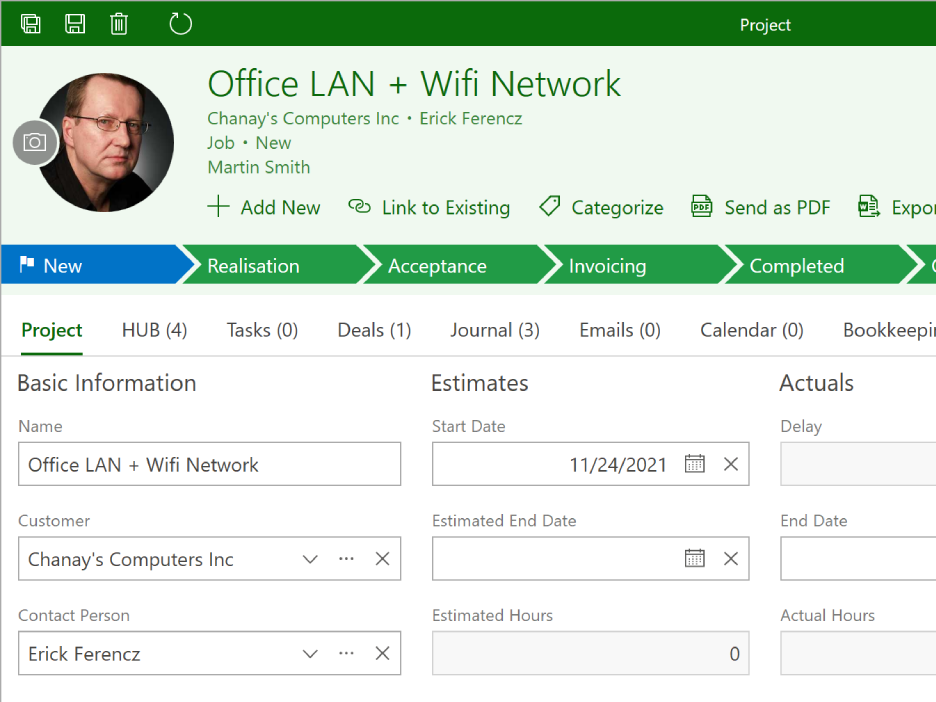 ALWAYS IN THE FIELD? TRY OUR MOBILE APPS
Keep your eWay-CRM data on the fly. Access them whenever you want, wherever you are. Enjoy our iOS / Android apps.
Search the history of communications, read notes and emails, open documents. They are all in your smart-phone.
Make photos, notes, plan follow ups. eWay-CRM Mobile has it all.
Learn more about eWay-CRM Mobile
NEED TO WORK ON MAC OR HOME PC? USE EWAY-CRM WEB
eWay-CRM Web is an online app that runs inside a web browser. You can use any device that's by hand to access your data.
eWay-CRM Web contains all the important modules and features. Contacts, Companies, Deals, Projects, Communication History and Tasks. Custom Fields, Workflows, Permissions and much more.
It's the best options for those who use Mac or need to use a home PC from time to time.
Learn more about eWay-CRM Web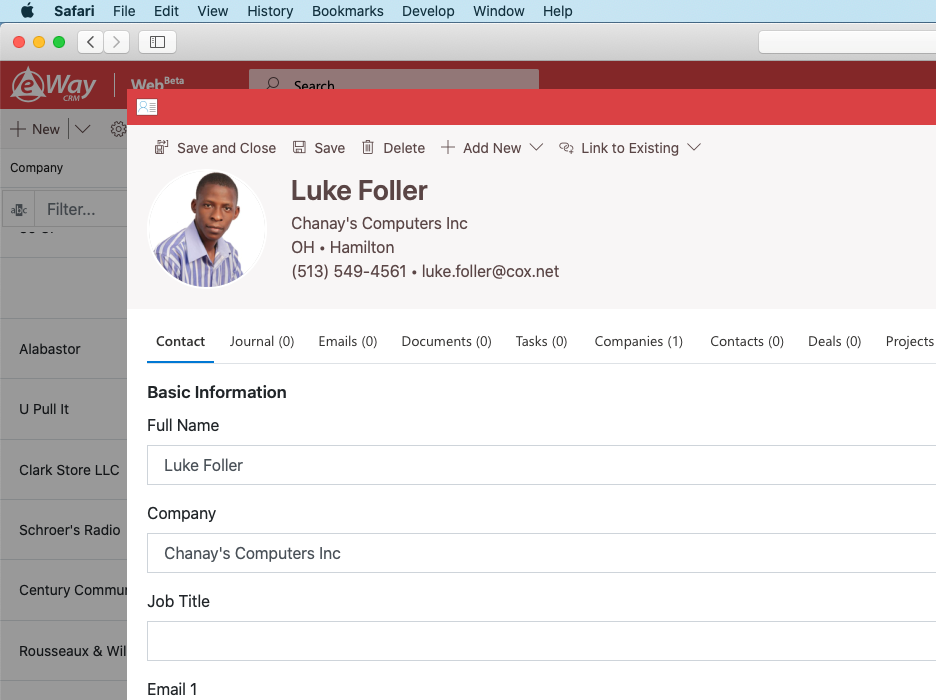 AND MUCH MORE...
Set auto-reminders to make sure your company stays in contact with customers.
Workflow feature to track company processes. You want your team members to use the best practices that you create. Workflows can automatically generate tasks or check for mandatory fields and documents to keep customers happy and to avoid costly errors.
Advanced administration settings to adjust the software to your specific needs. Create custom fields, change permission policies, add drop-down menus, …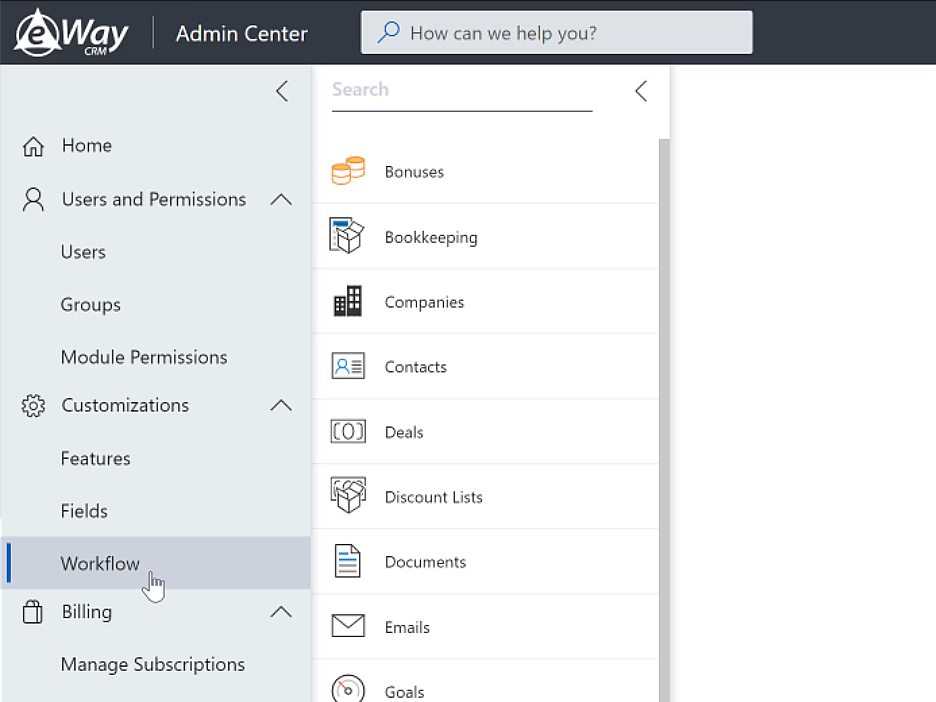 Try now!
Click the button below and download eWay-CRM for free.
You can also book our consultant. We will make a demo just for you.