eWay-CRM Mobile
Work with your CRM on the go and be effective. With eWay-CRM Mobile for Android and iOS.
Both Available for Free
eWay-CRM Mobile is available for free for all customers with one of the following eWay-CRM Premium Plans:
Mobile
On-the-Go
Essential
Enterprise
For Lifetime Licenses, the System Support is also required.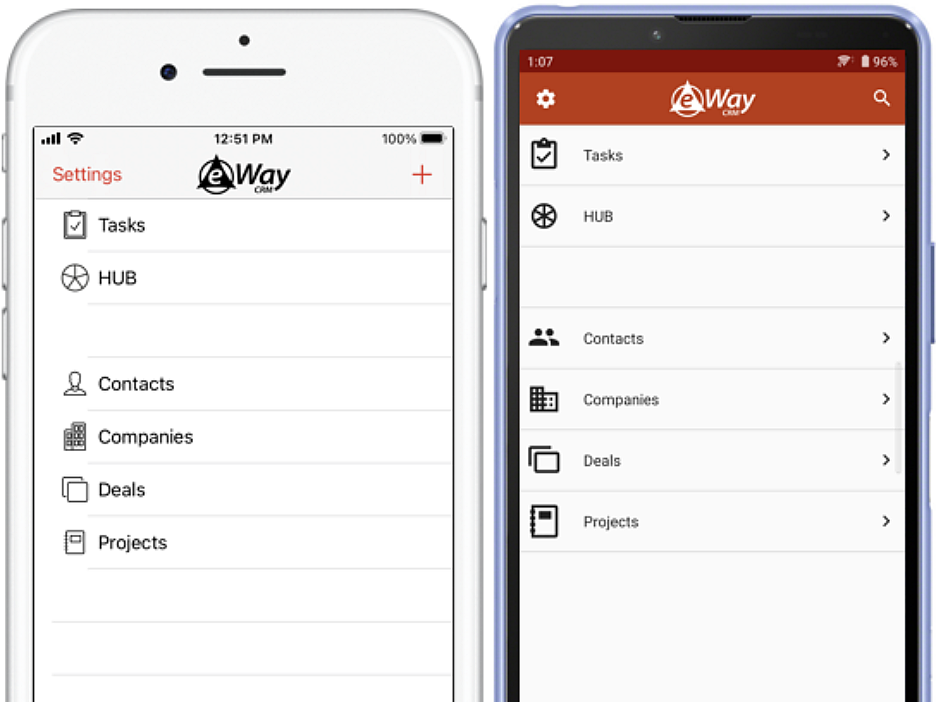 Contacts & Companies at Your Fingertips
Access your address book in your Android smartphone / tablet.
Search through various criteria.
Use filters predefined by the app.
Go through related communication history.
Check on your follow ups.
Dial / SMS / Email your clients right from the app.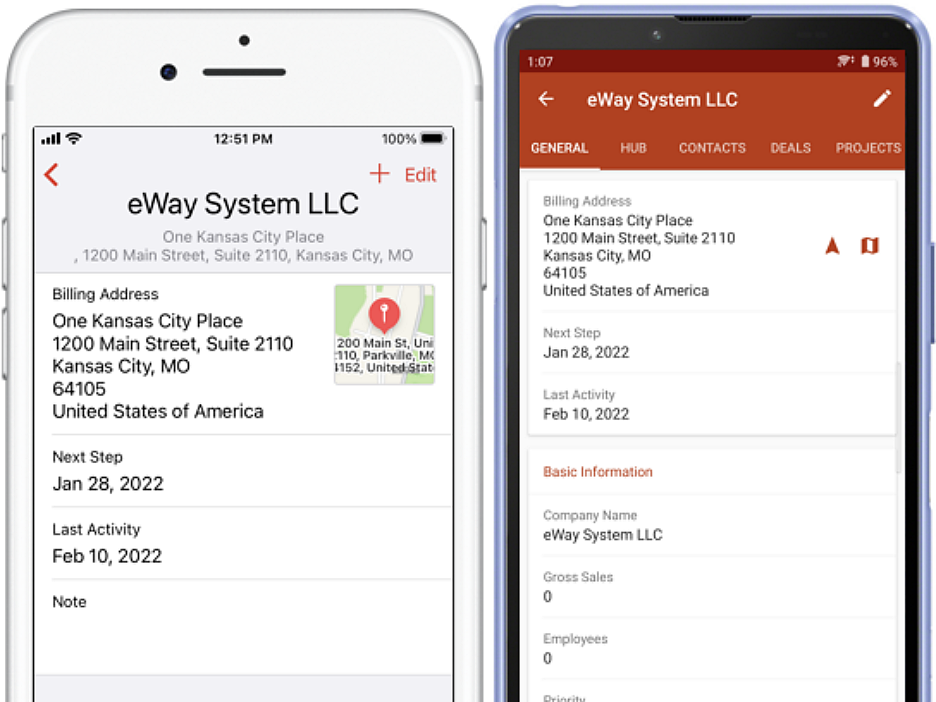 Leads & Projects – Stay in Touch with Your Team
All business leads and projects available in your pocket.
Predefined filters will help you stay on the track.
Whatever notes, emails or documents your team members add to the project, you will find it in your smart phone.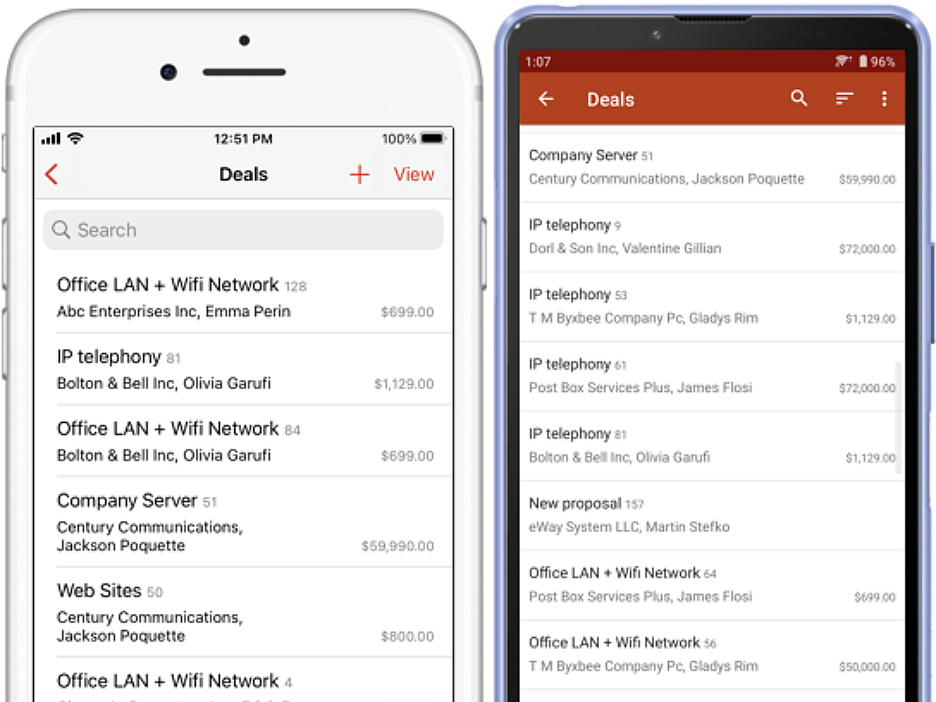 HUB? You Bet It's Here
Available in Contacts, Companies, Leads and Projects.
All communication history sorted chronologically. Just scroll with your fingers.
Emails available even without Microsoft Outlook.
Download any attached document.
Go through all journals made by you or your colleagues.
Look over tasks.
Check out who already scheduled a calendar event.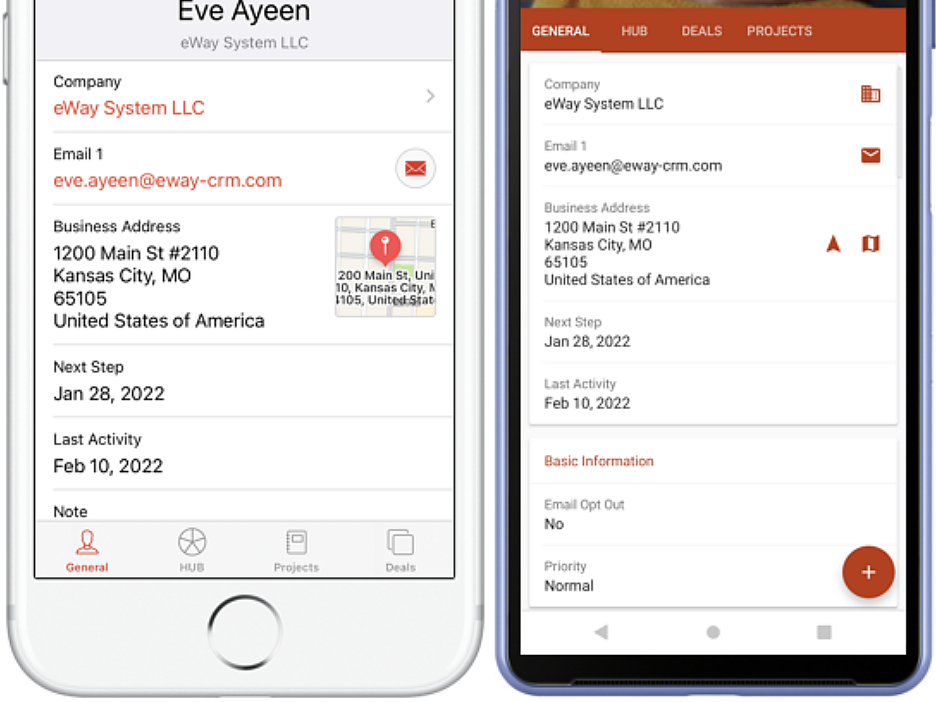 Add Journals & Documents to Keep Everything Under One Roof
On a meeting with a client? No worries, type down your notes into your tablet or smart phone.
Do you have any important document you want to attach? Do it easily from the eWay-CRM app.
Don't forget to set up a reminder so that you can get back to it in the office.
Just one more thing… eWay-CRM can automatically send a pop-up notification to make a note right as you finish a phone call.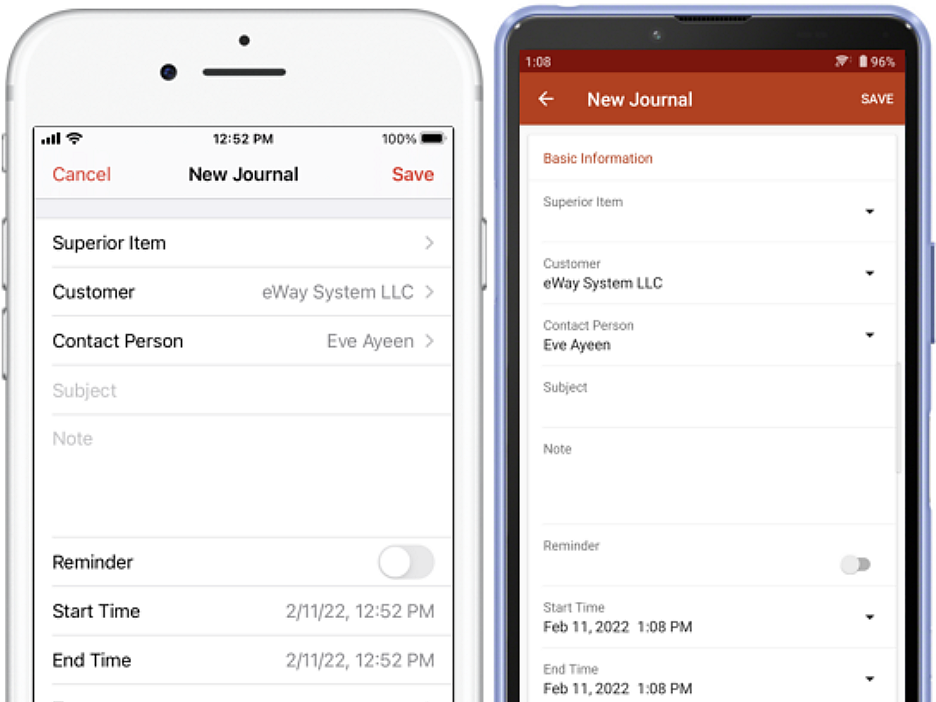 Take Photos – Be Creative
Do you prefer using a whiteboard / pen and paper with your clients? Need to attach a photo documentation to the project you've just finished?
Just take a photo and put it right into eWay-CRM.
Set up reminders to stay on track.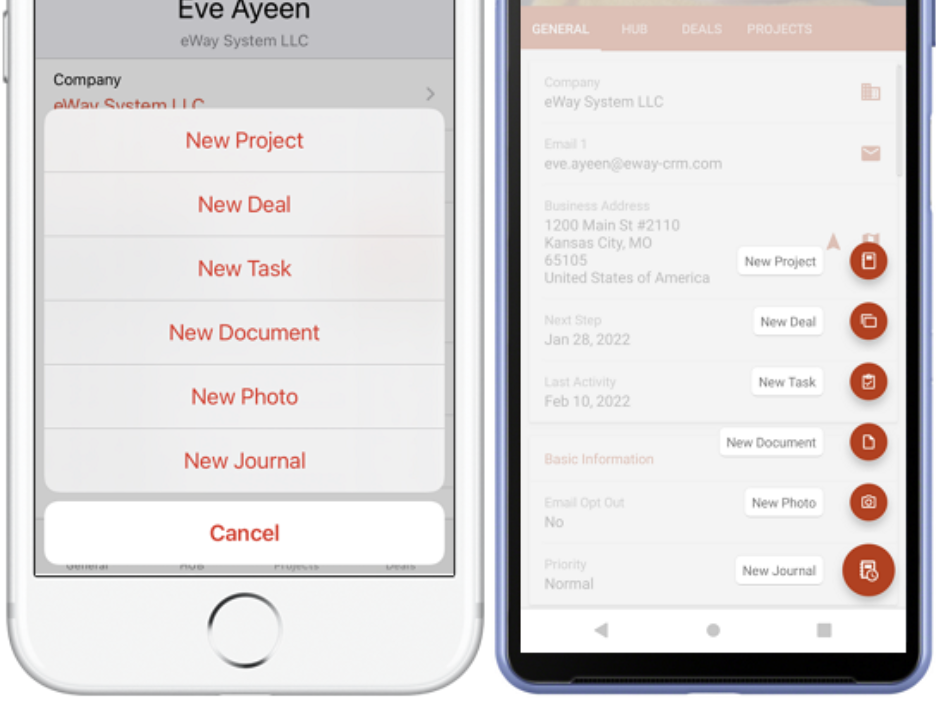 Offline
On a plane or experiencing slow internet? Don't worry about the connection. eWay-CRM even works offline.
The database will be automatically updated as soon as you get online.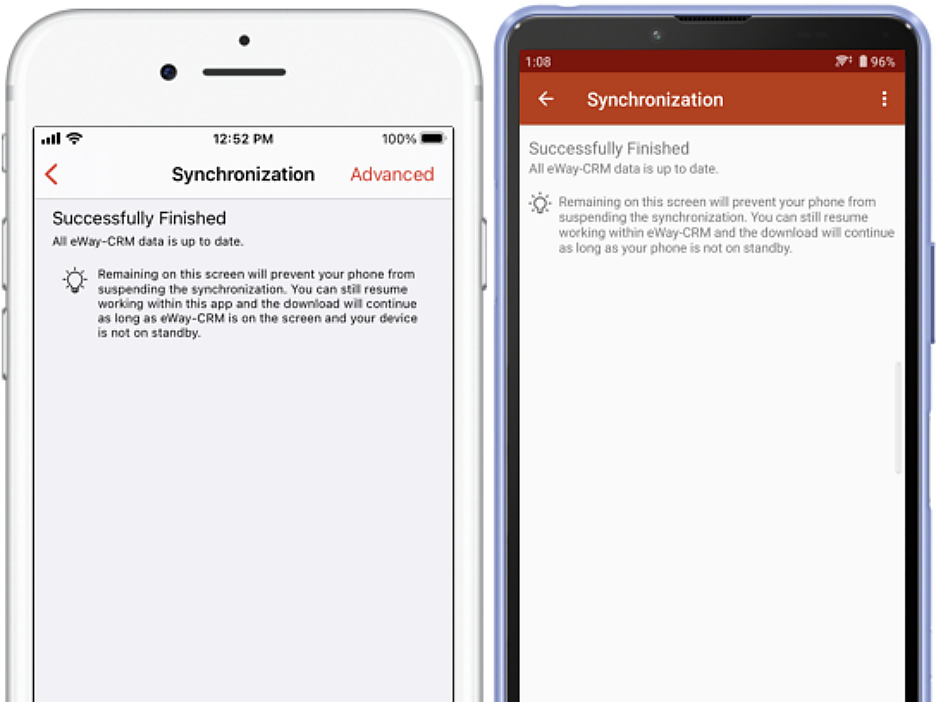 Both Available for Free
eWay-CRM Mobile is included in the following plans: eWay-CRM Basic, Professional, Enterprise, and Free (account created after September 21, 2022).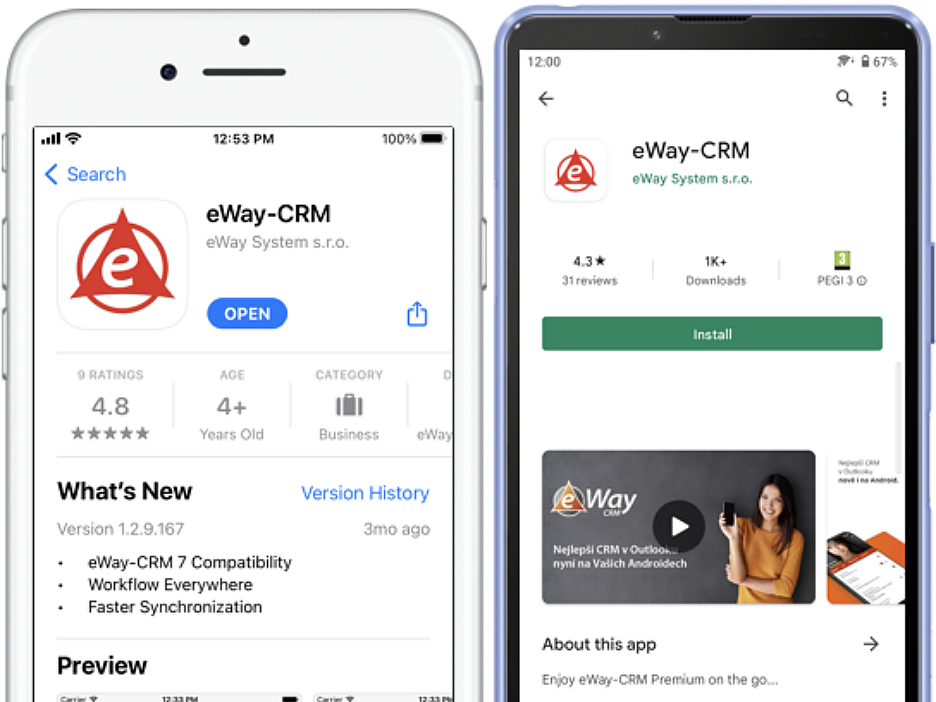 Would you like to know more?
Send us an email or book our consultant. We will make a demo just for you.