Email Marketing inside your Outlook
Send professional bulk emails right from Microsoft Outlook. With eWay-CRM.
SEND PROFESSIONAL BULK EMAILS FROM OUTLOOK
Keeping your contacts and emails in Microsoft Outlook? Use them for email marketing. All you need is eWay-CRM!
eWay-CRM is an add-in that turns your Outlook into a complete email marketing and CRM platform. It allows you to keep track of your contacts and companies, organize them by various categories, and use them in your marketing emails. It's so easy!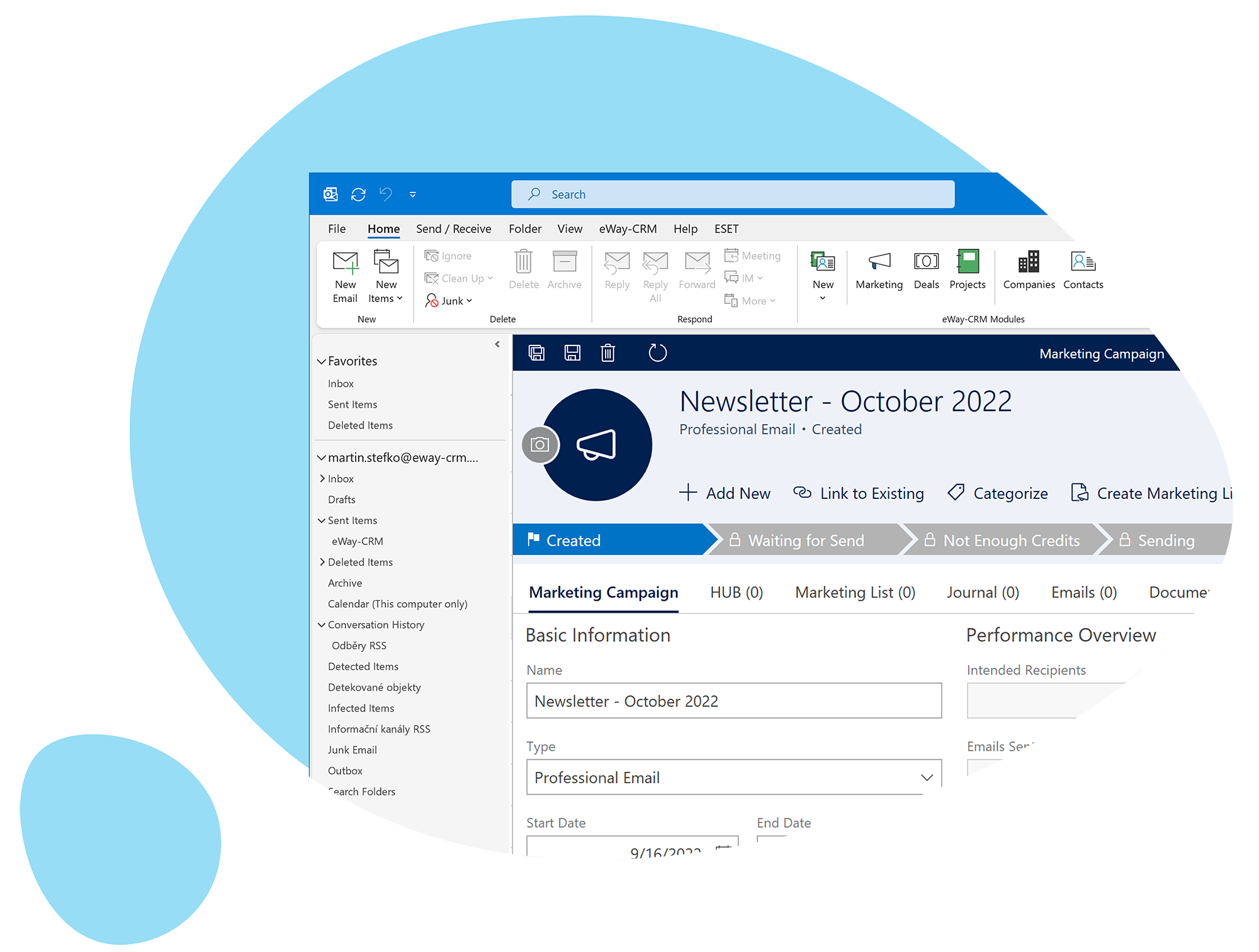 USE YOUR EXISTING CRM DATA
eWay-CRM is a fully-fledged CRM. It allows you to track contacts, companies, deals, and projects. Use your data to target your marketing campaigns.
How about approaching all deals you lost for a specific reason? How about approaching all contacts you haven't spoken to for a while? How about approaching all customers that buy a specific product?
Data is the king. By keeping all data inside your eWay-CRM, you can do whatever you want.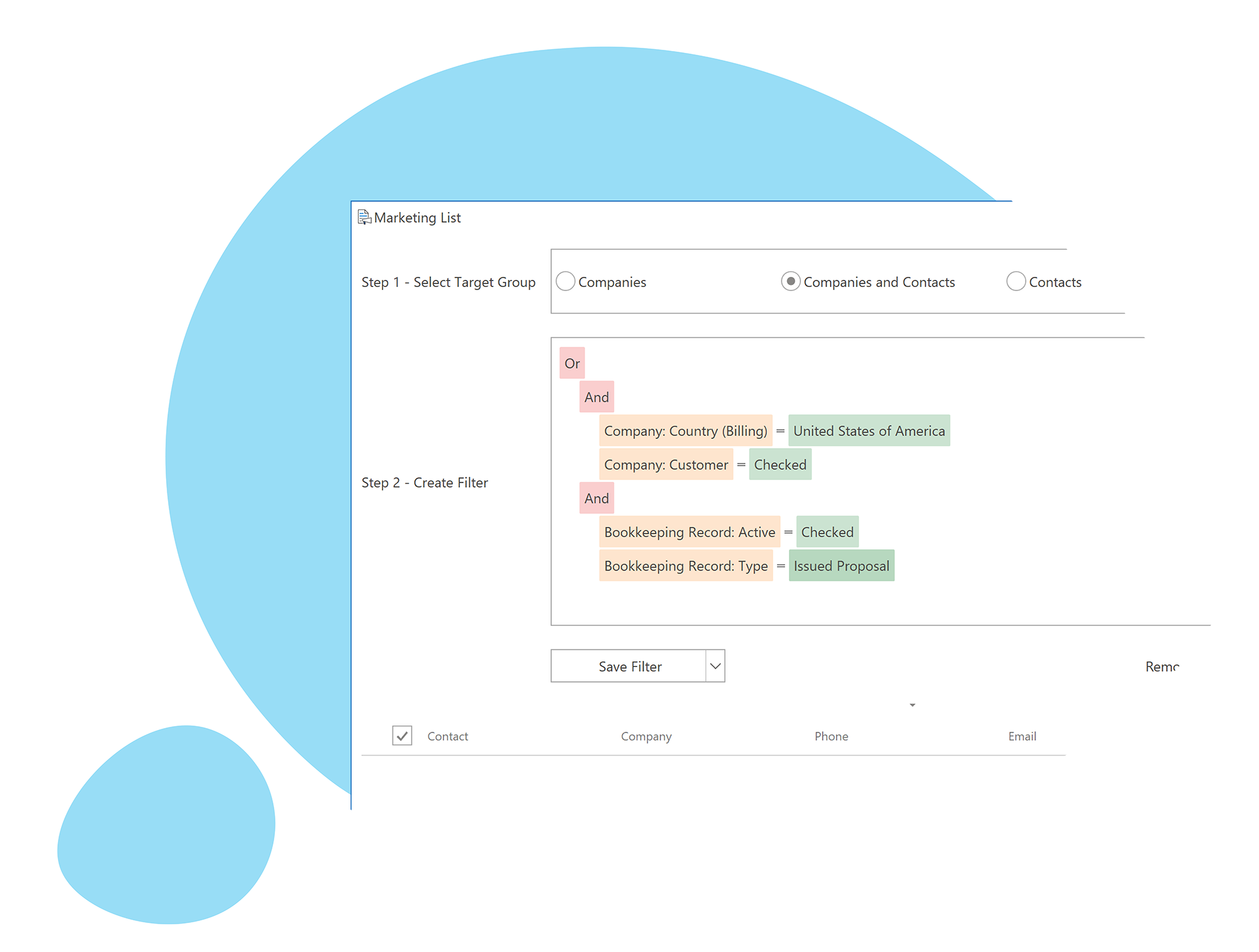 STAY IN THE SOFTWARE YOU ALREADY KNOW
We specifically designed eWay-CRM to look and work exactly like Microsoft Outlook. People soon stop seeing the difference. It's so cool.
By integrating the bulk email feature inside your eWay-CRM, you don't need to export anything and work in a completely different environment. The goal is to stay inside Outlook – the software you already know.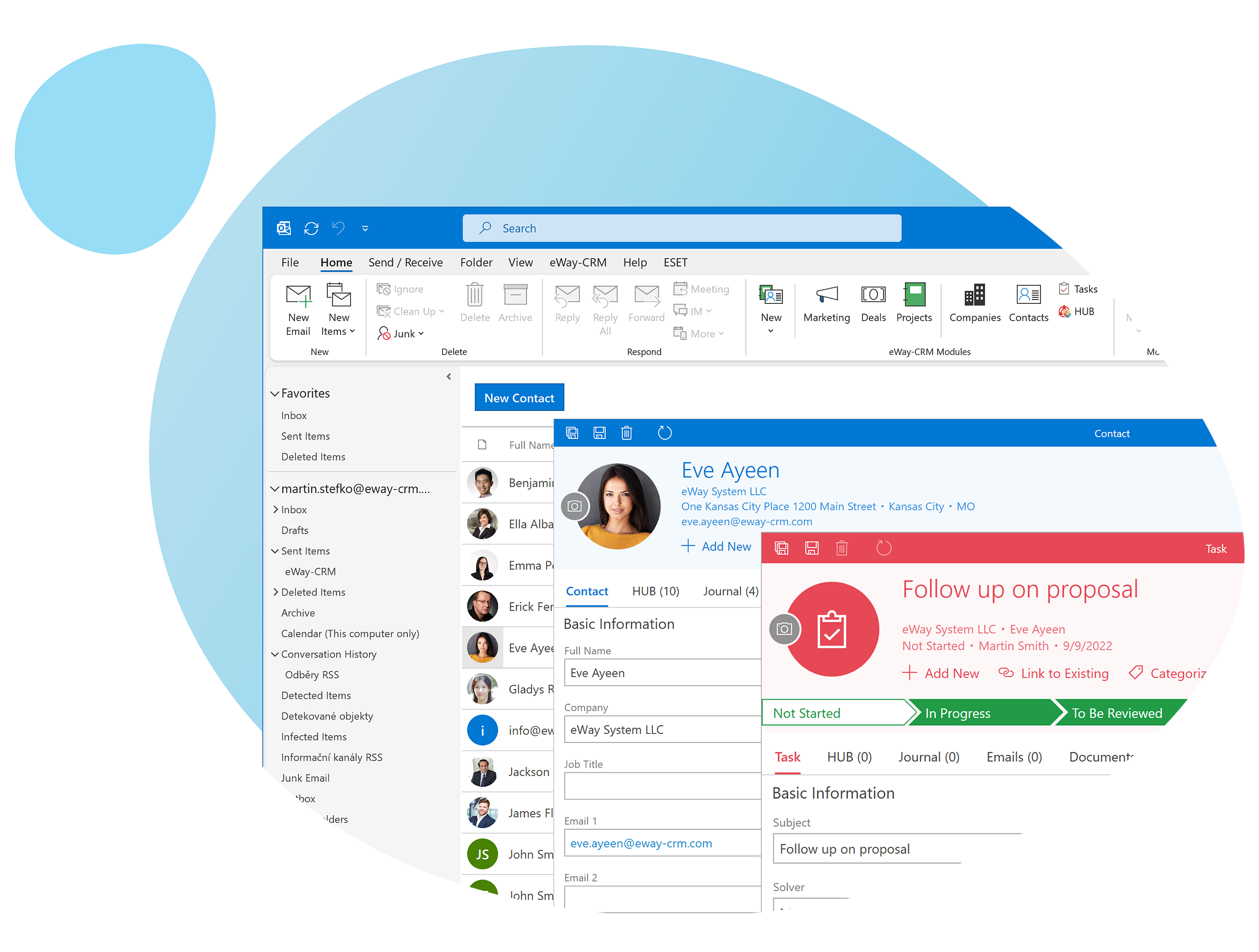 RESPONSES AUTOMATICALLY AVAILABLE TO YOUR TEAM
Email Received, Email Opened, Hyperlink Clicked. These are all Responses that eWay-CRM makes available to you and your sales team. You don't need to import anything – it's all automated!
Send an email offer and ask your sales team to call all customers who clicked on a hyperlink.
Allow your sales reps to open a contact and get a list of all responses to your previous campaigns. They will instantly realize where the person's interests are.
That's how easy it is. With eWay-CRM.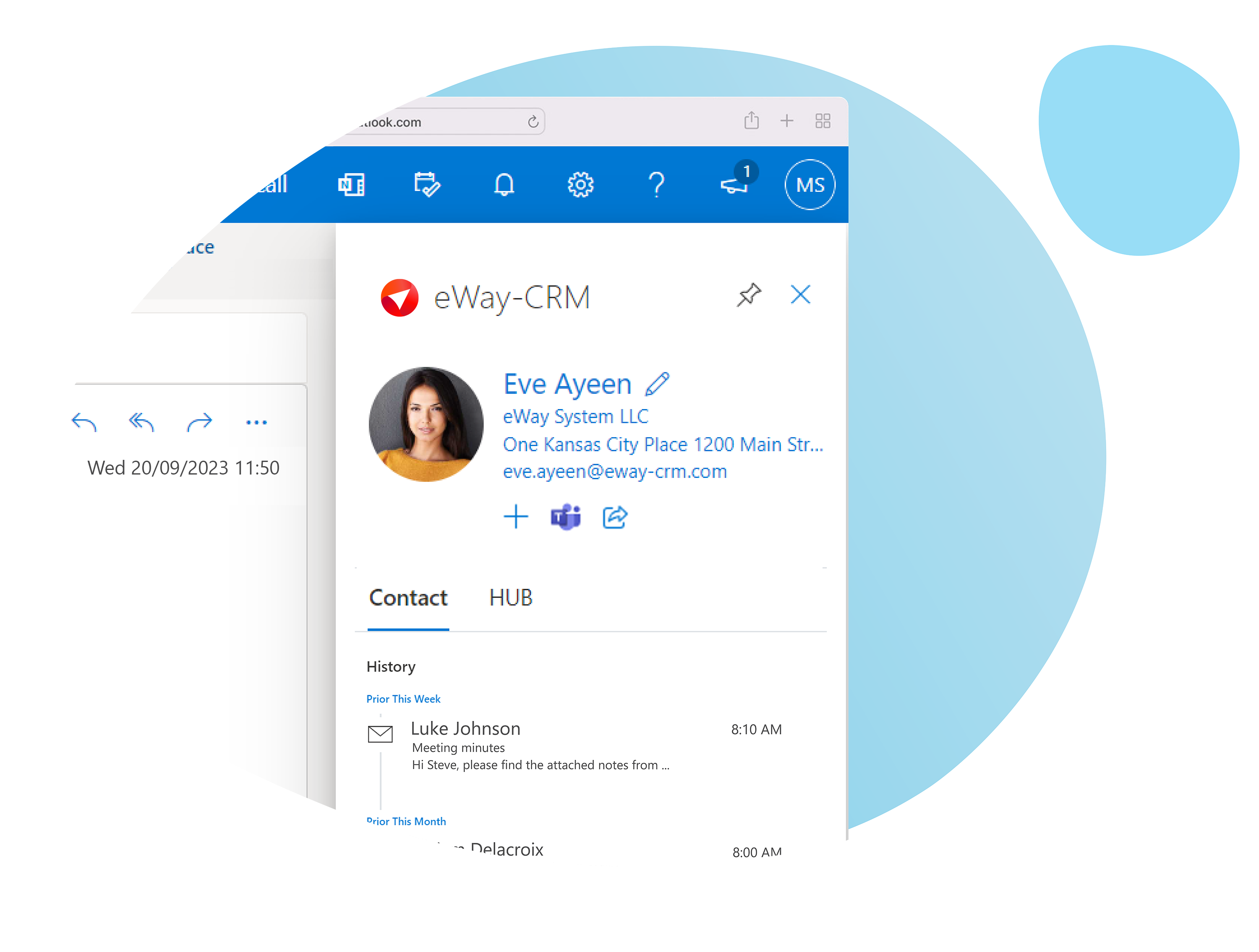 PEOPLE LOVE EWAY-CRM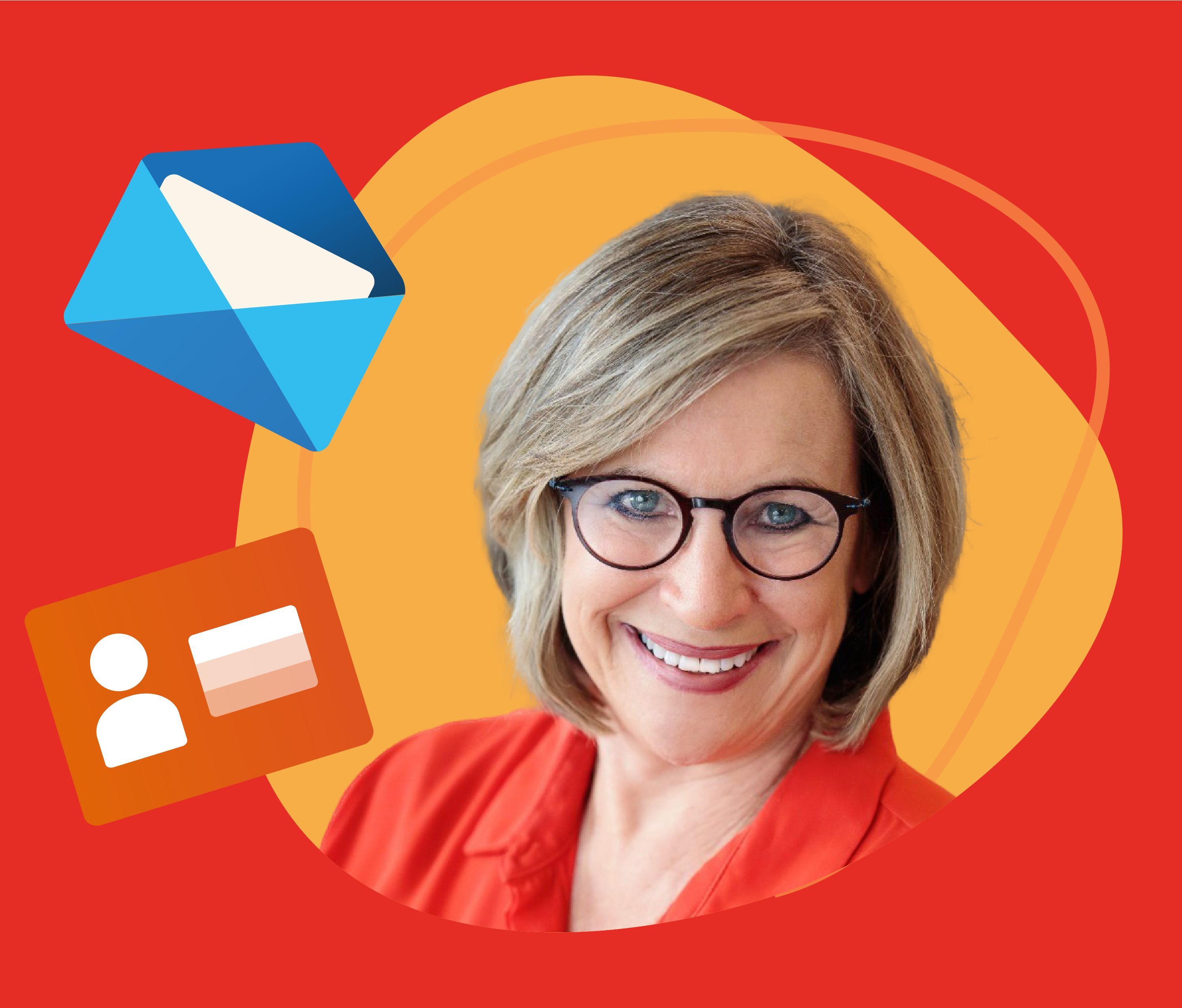 eWay-CRM has been especially helpful in forming panels and managing communication with our 300+ panelists.
Deborah Cox,
vice president at Castell Project
BEAUTIFUL TEMPLATES
Use our beautiful templates as a starting point for your first deliveries. We have dozens of themes you can choose from.
If you need more, check our Template Builder. Just upload your logo, select your company color, and let our algorithm generate the perfect template just for you.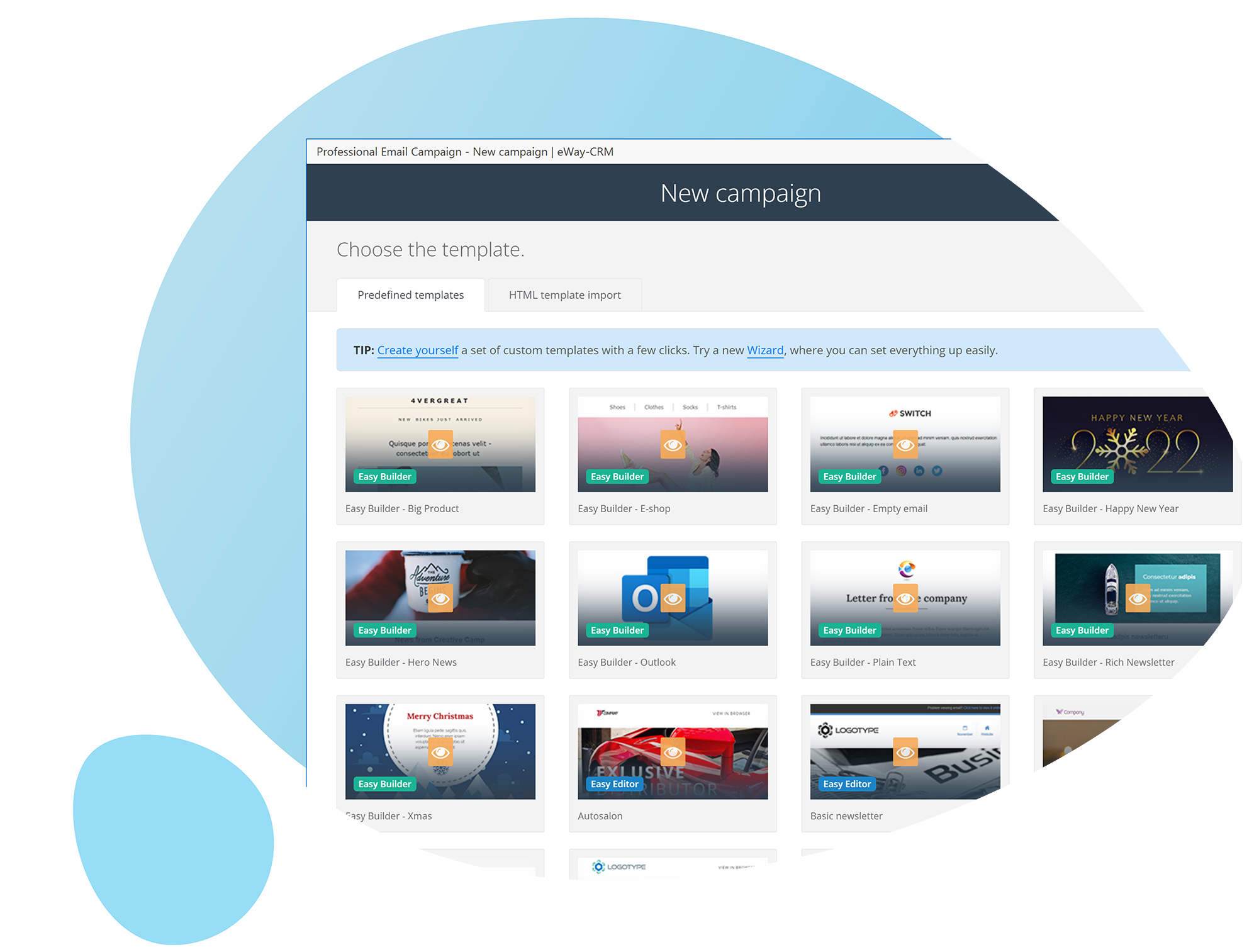 DRAG-AND-DROP EDITOR
Need something professional? We have something you will love – a powerful drag-and-drop email editor.
Use a rich set of building blocks to design emails that catch attention. Just drag and drop them to the right spot and add your amazing content.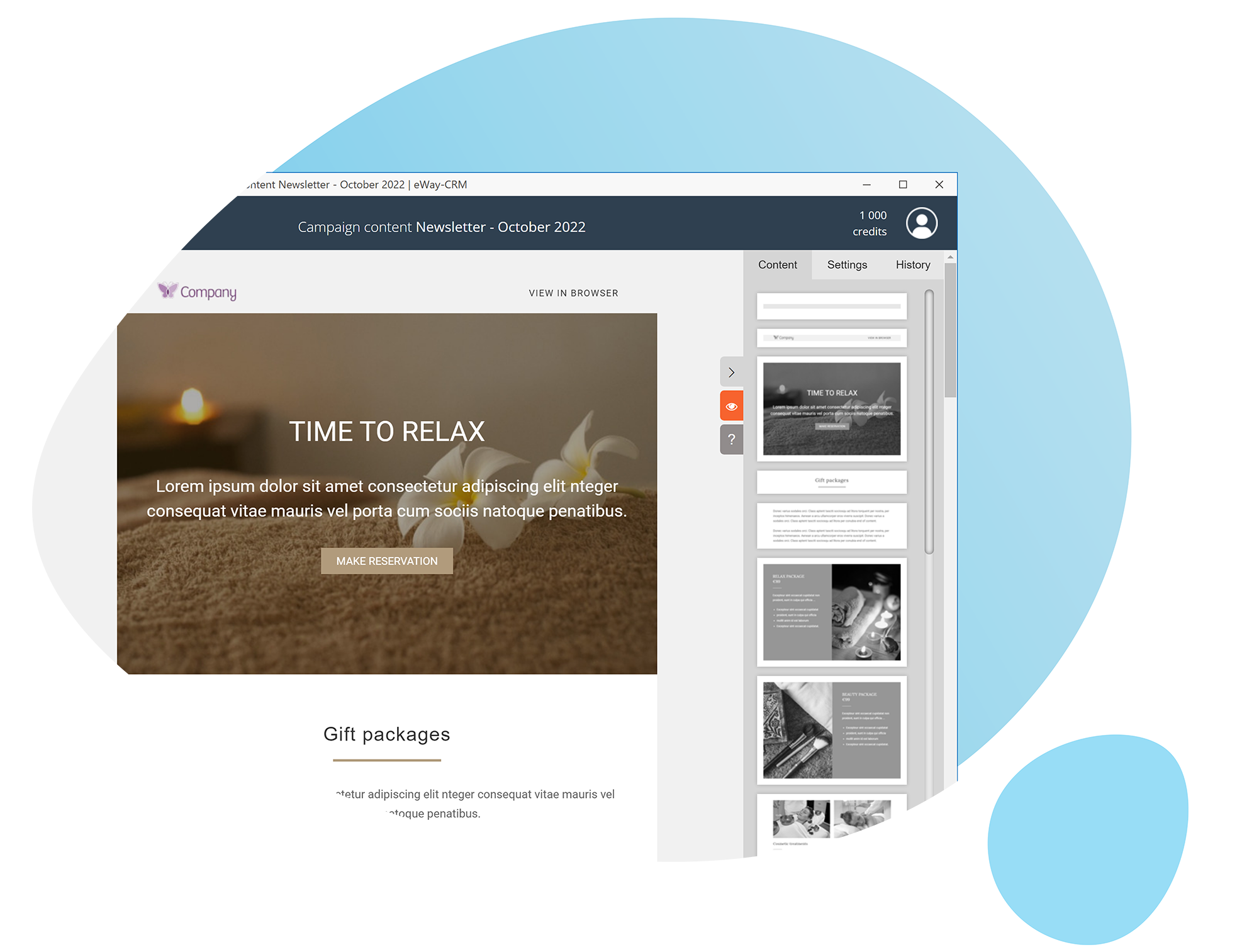 CLICK TRACKING
Keep a detailed statistic about what links in your emails are the most popular. Use it to sell more.
Send an email offer containing call-to-actions for each item. Let eWay-CRM collect all clicks and display them contact-by-contact. Ask your sales team to call all customers who clicked on a specific link.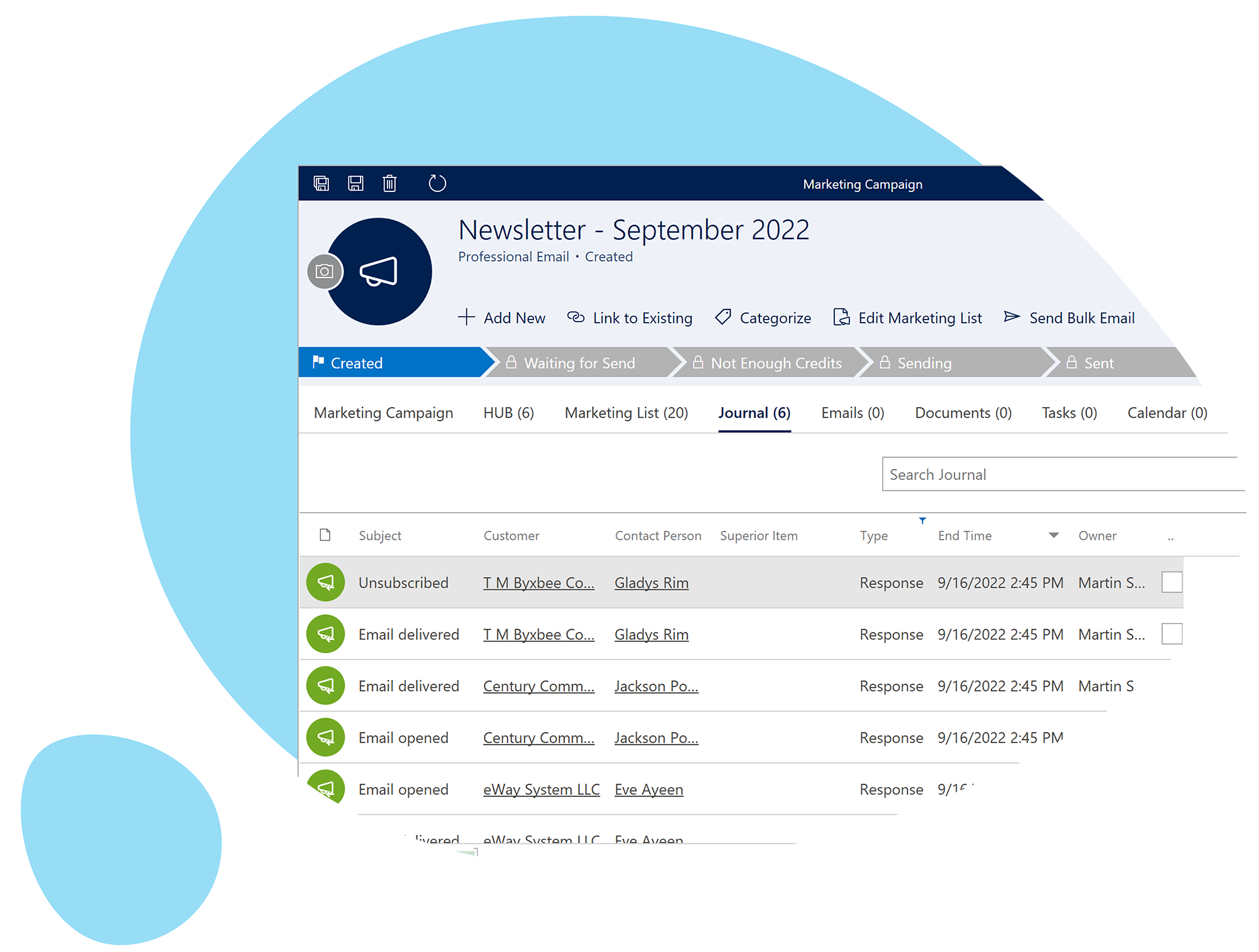 HEATMAPS
Generate a map representing your email with the most clicked areas. See what links are hot and what you can improve.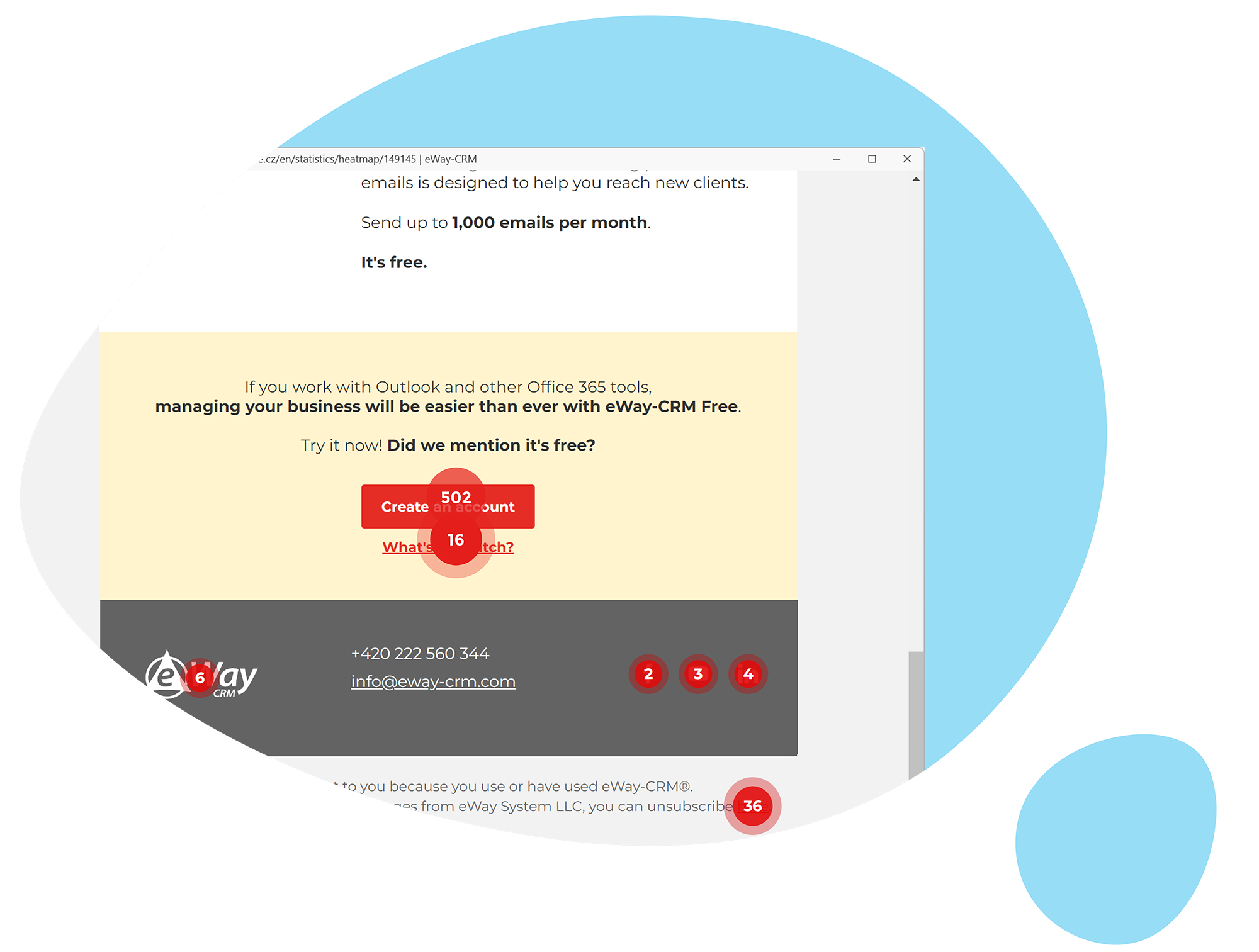 AN AWARD-WINNING PLATFORM
INTEGRATION WITH GOOGLE ANALYTICS
Integrate your email campaigns with Google Analytics to get detailed starts on what emails bring the most visitors to your web.
Add tags "source", "medium", and "campaign" to your links. If you open the acquisition report in your Google Analytics, you can easily find out what portion of your visitors were generated by your marketing emails.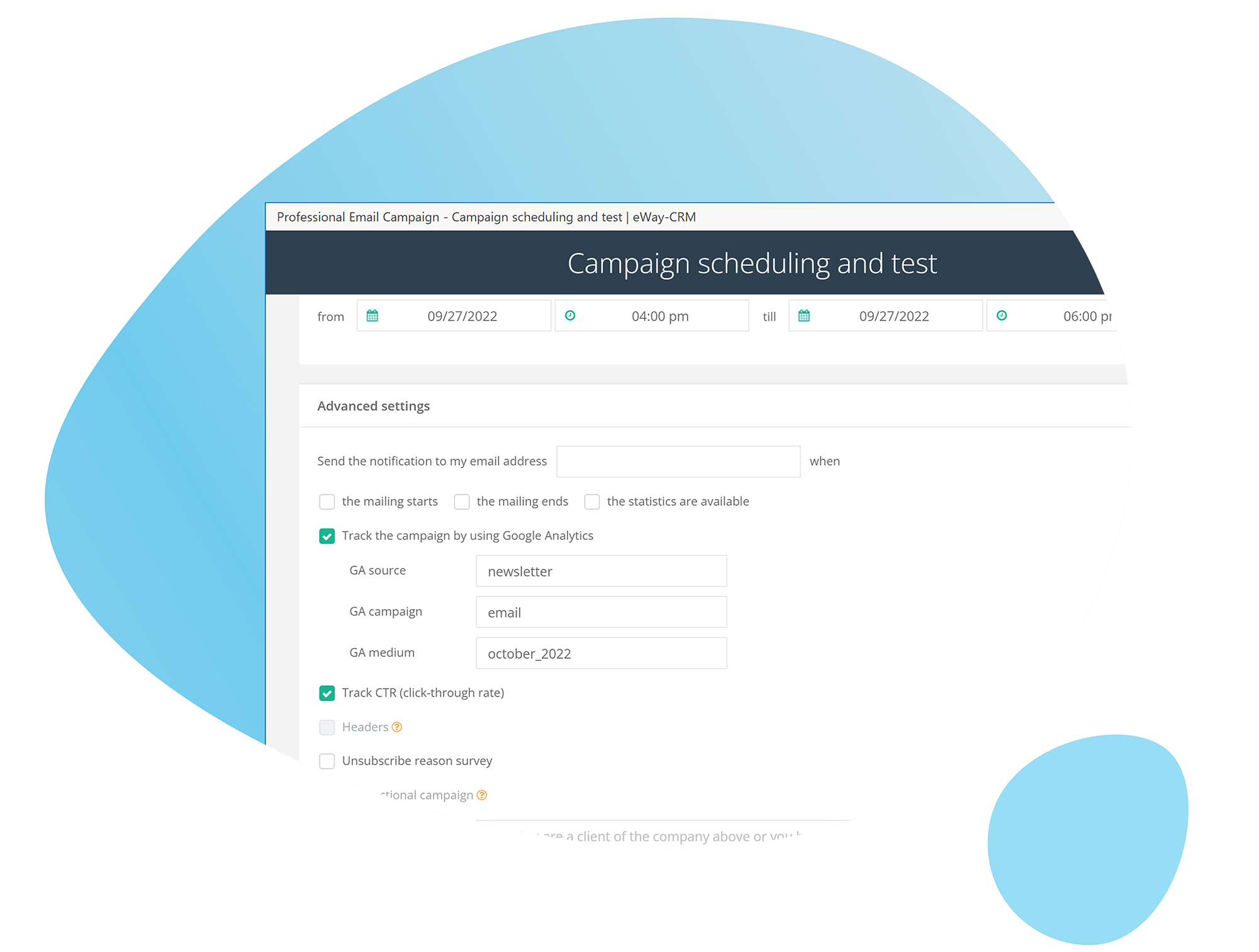 SMART DELIVERIES (AI)
Improve your open rate with our Smart Deliveries. Let AI learn when the best time is to send your emails to recipients.
Smart deliveries just need to know that your email must be sent between Monday and Wednesday. It learns what day and the time your recipients read emails the most and will send your future campaigns in that specific time frame. It's so cool!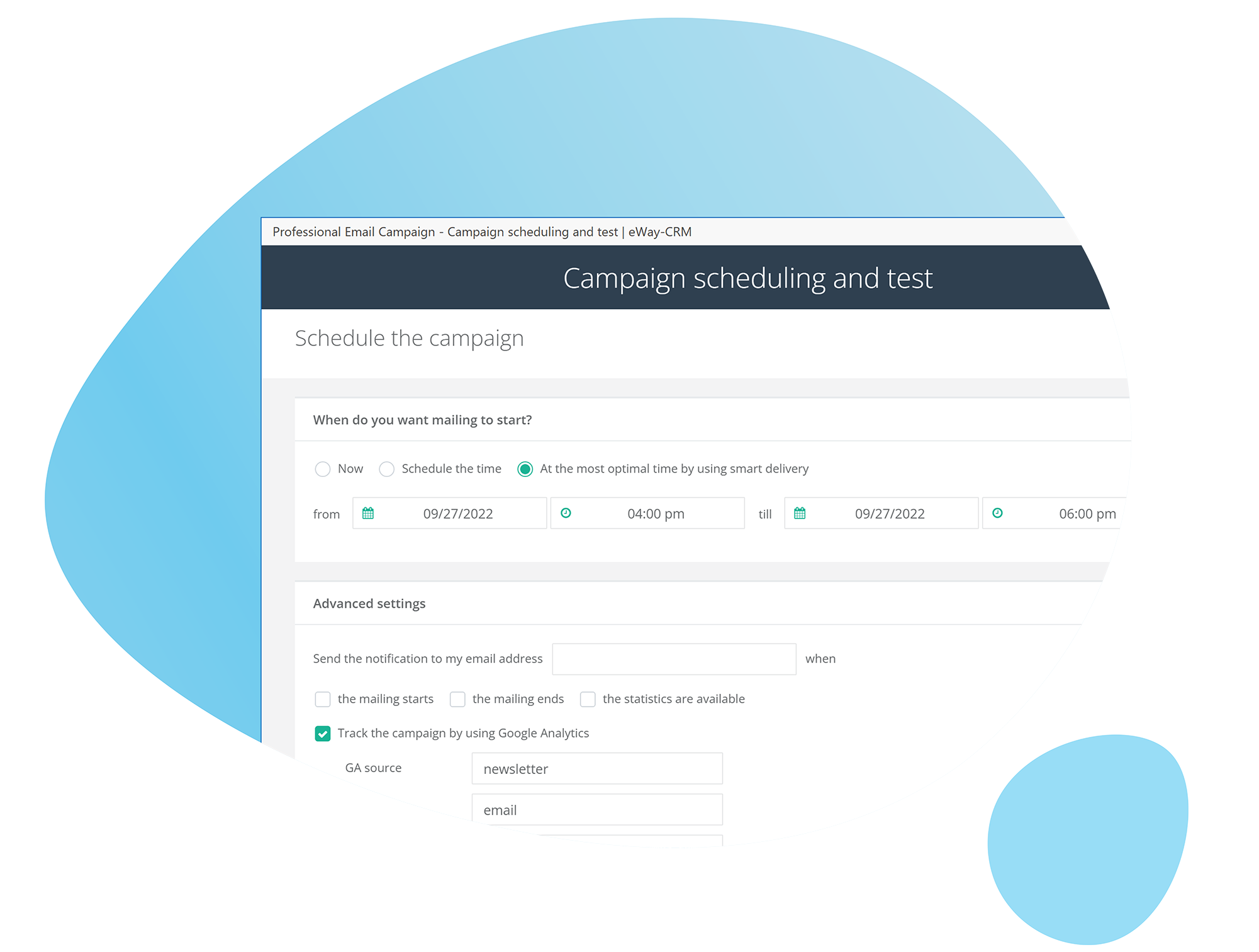 SPAM SCORE
Make sure you don't miss this feature when sending your campaigns. It reviews dozens of attributes to calculate if your email looks like SPAM.
Want to place a huge image over your email body? Not a good idea. Missed an option to opt out? Not a good idea. Grammar errors or meaningless sentences? Guess what.
Make sure your emails find the right recipients and let eWay-CRM do the job for you.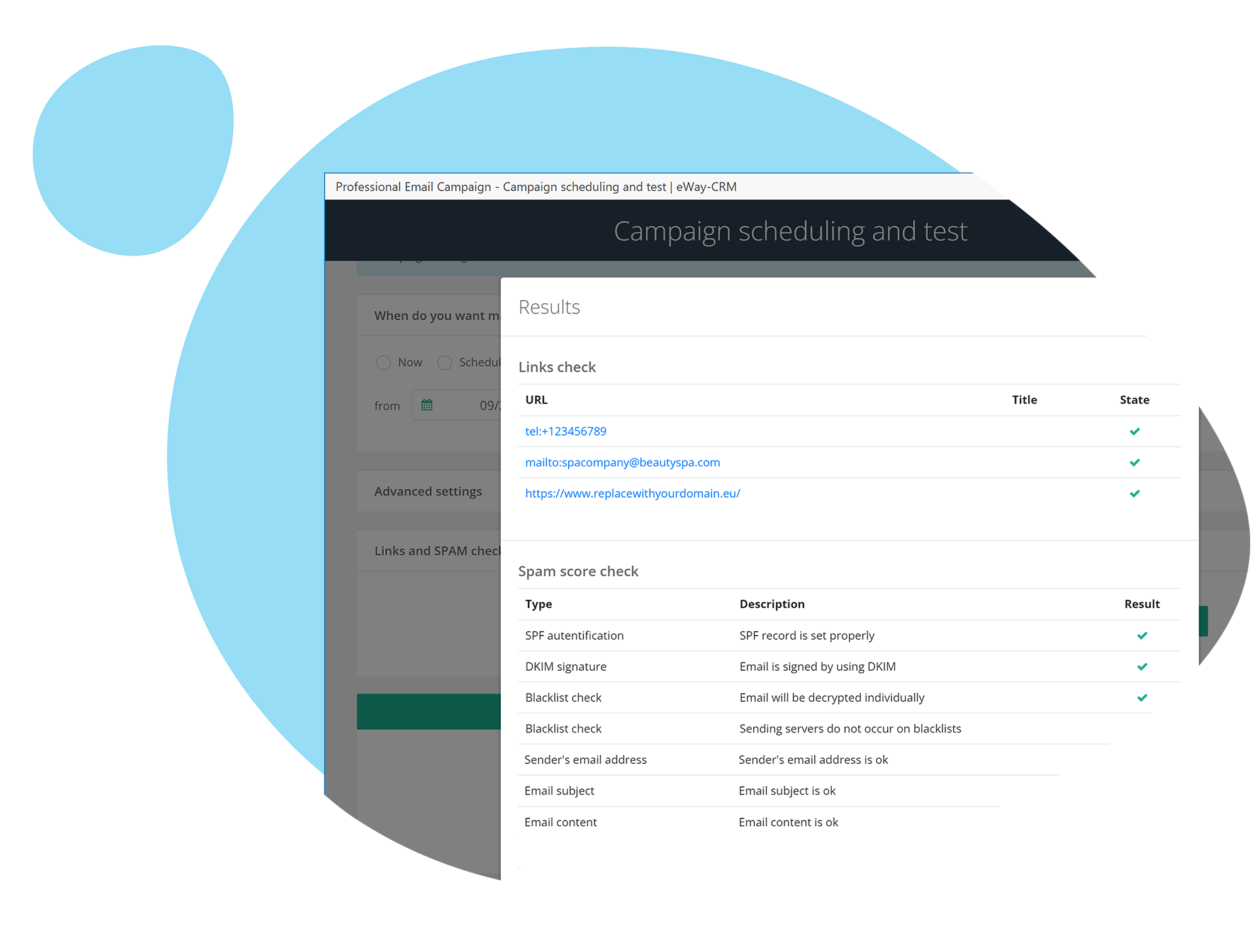 LET'S BUILD YOUR AUTOMATED CAMPAIGNS
Need to send an email when a new deal appears in your eWay-CRM? Need to send an email when a customer doesn't place an order for a month? Need anything else?
Talk to our consultants. We can help you automate your emails so you can focus on things that can't be automated. Yet.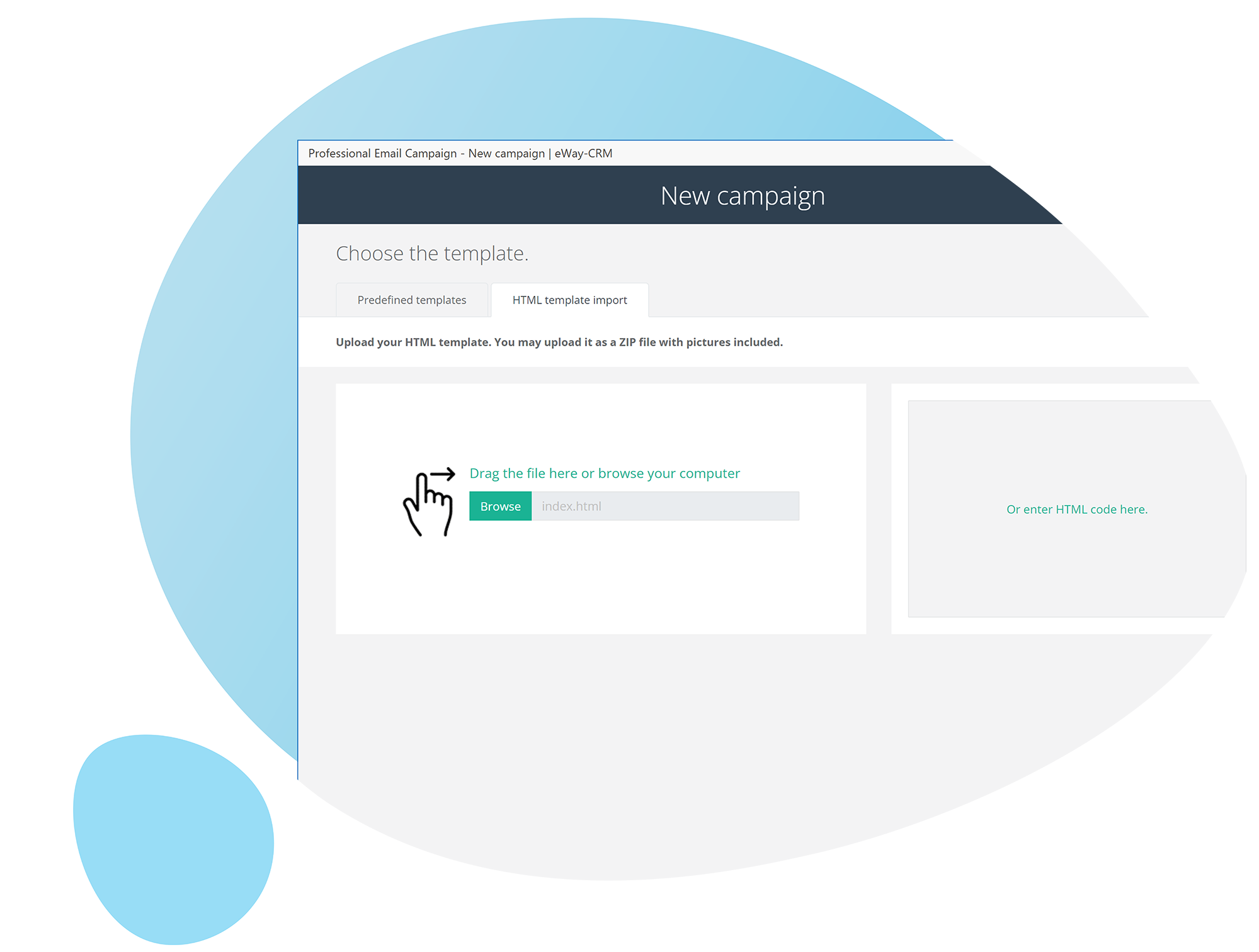 INTEGRATE WITH WORDPRESS TO TRACK ALL POTENTIALS
Capture your contacts automatically by integrating eWay-CRM with your WordPress forms.
Get our free extension for Contact Form 7. If somebody submits a form on your web, it automatically creates a deal, and you can run your automation.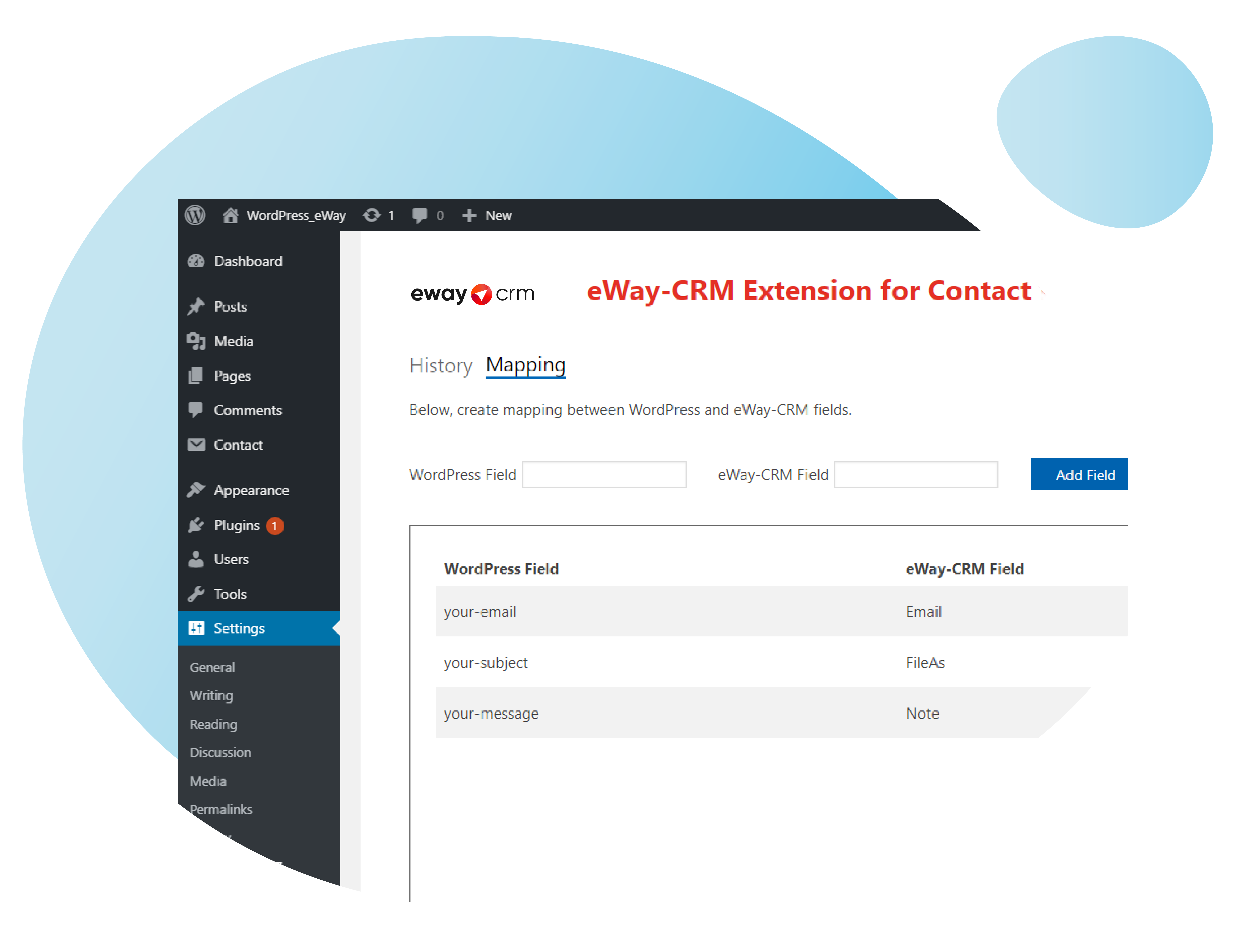 USE ZAPIER TO CONNECT 3,000+ OTHER APPS
Take it to the next level by integrating eWay-CRM with other tools!
There is so much you can do with eWay-CRM. Click the button below and start exploring!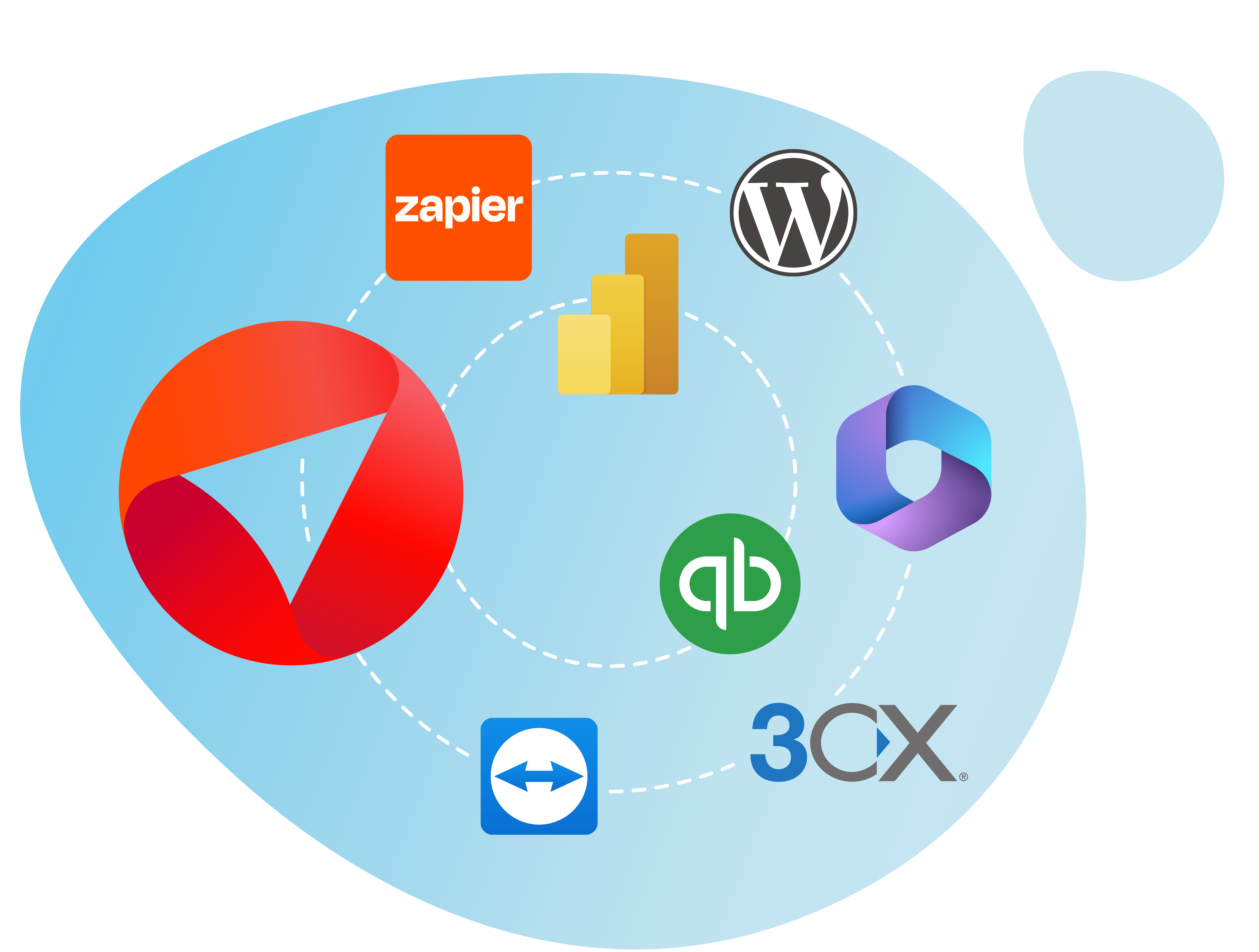 Watch our Introduction Video
Having just 15 min to make a decision? Watch this video to understand the basics of eWay-CRM.
Try now!
Click the button below and download eWay-CRM for free.
You can also book our consultant. We will make a demo just for you.