Project Management inside your Outlook
Manage your jobs and projects right from Microsoft Outlook. With eWay-CRM.
NEED TO MANAGE PROJECTS? USE OUTLOOK WITH EWAY-CRM
You already use Outlook to track emails, plan tasks, and manage your calendar. Why don't you turn it into a fully-fledged Project Management tool and keep everything in one software?
eWay-CRM is a project and customer management tool that sits right inside Microsoft Outlook. It helps you organize emails, tasks, and meetings by projects.
The best part is that eWay-CRM looks exactly like Outlook and you don't need to learn anything new. That's something you've never experienced. Trust us.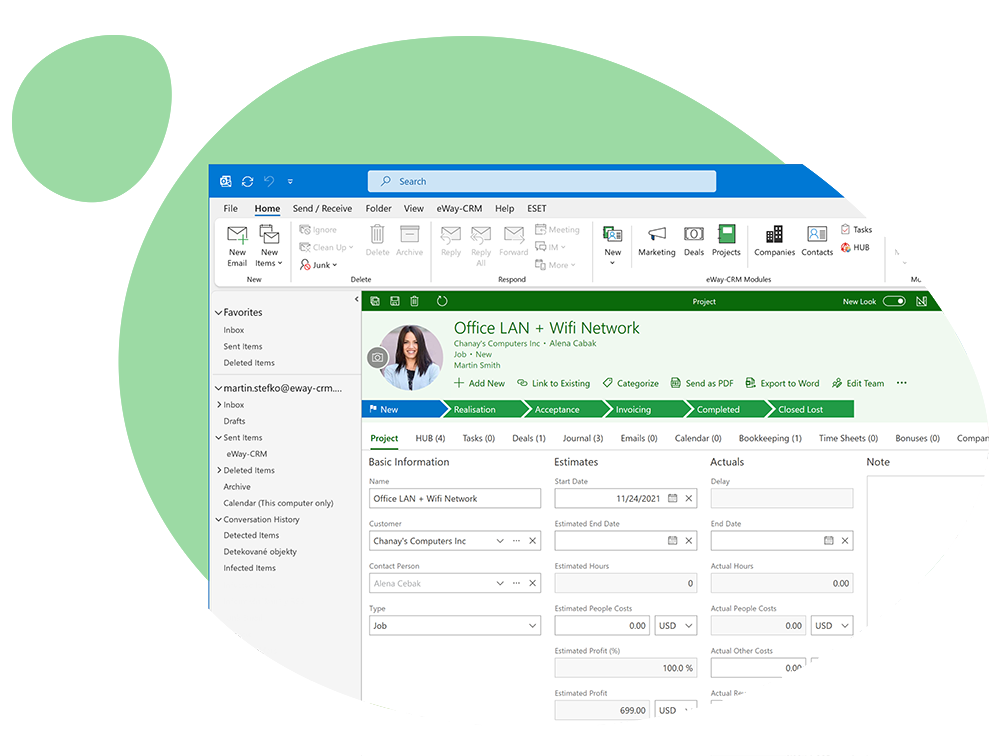 WORK WITH WHAT YOU ALREADY KNOW
We designed eWay-CRM to look and work exactly like Microsoft Outlook. Our goal was to create a single workspace to manage all projects and jobs. Don't learn anything new. Just use what you already know and take it to the next level.
Our customers agree that after a couple of days with eWay-CRM they stop seeing the difference between Outlook and eWay-CRM. The user interface is so natural!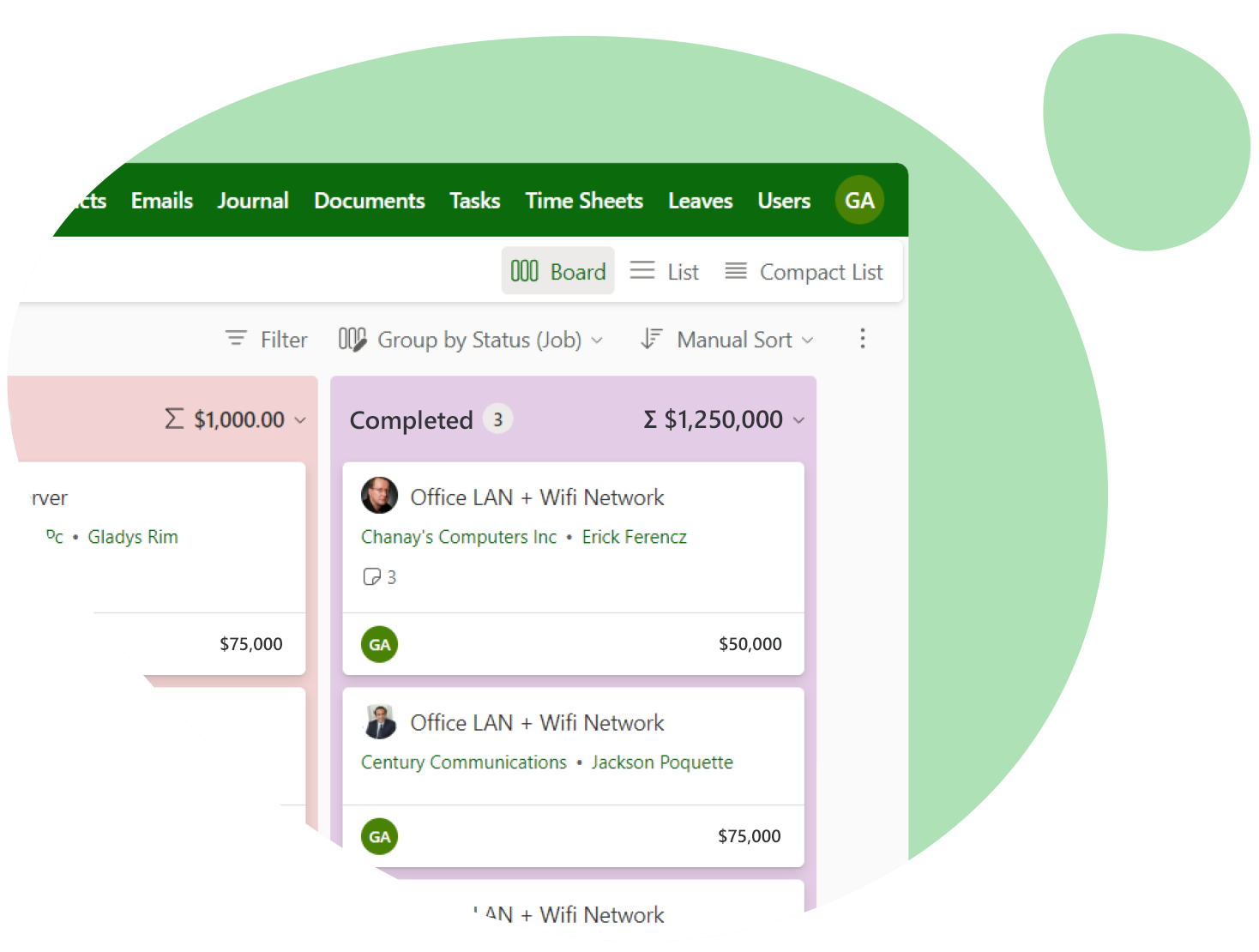 AUTOMATICALLY ORGANIZE EMAILS BY PROJECTS
Do you send emails with your clients back and forth? Use eWay-CRM to organize them by projects.
Add categories to create a detailed structure. Sort them chronologically to have a nice view of what the progress is. Share them with your team and collaborate.
It's like having Outlook for teams!
PEOPLE LOVE EWAY-CRM
Project management is much simpler after we implemented eWay-CRM.
Ondrej Horcicka,
Sales Director at Grantex
INTEGRATE WITH YOUR TASKS AND CALENDAR
Integrate eWay-CRM with Outlook tasks and calendar to let everybody know you are in charge!
eWay-CRM integrates with your Outlook tasks and calendar so you can split the job into smaller pieces. If you open a project, you will get the full project TODO list.
The best is that it's not just your tasks. You can see everybody's tasks and monitor the overall project progress.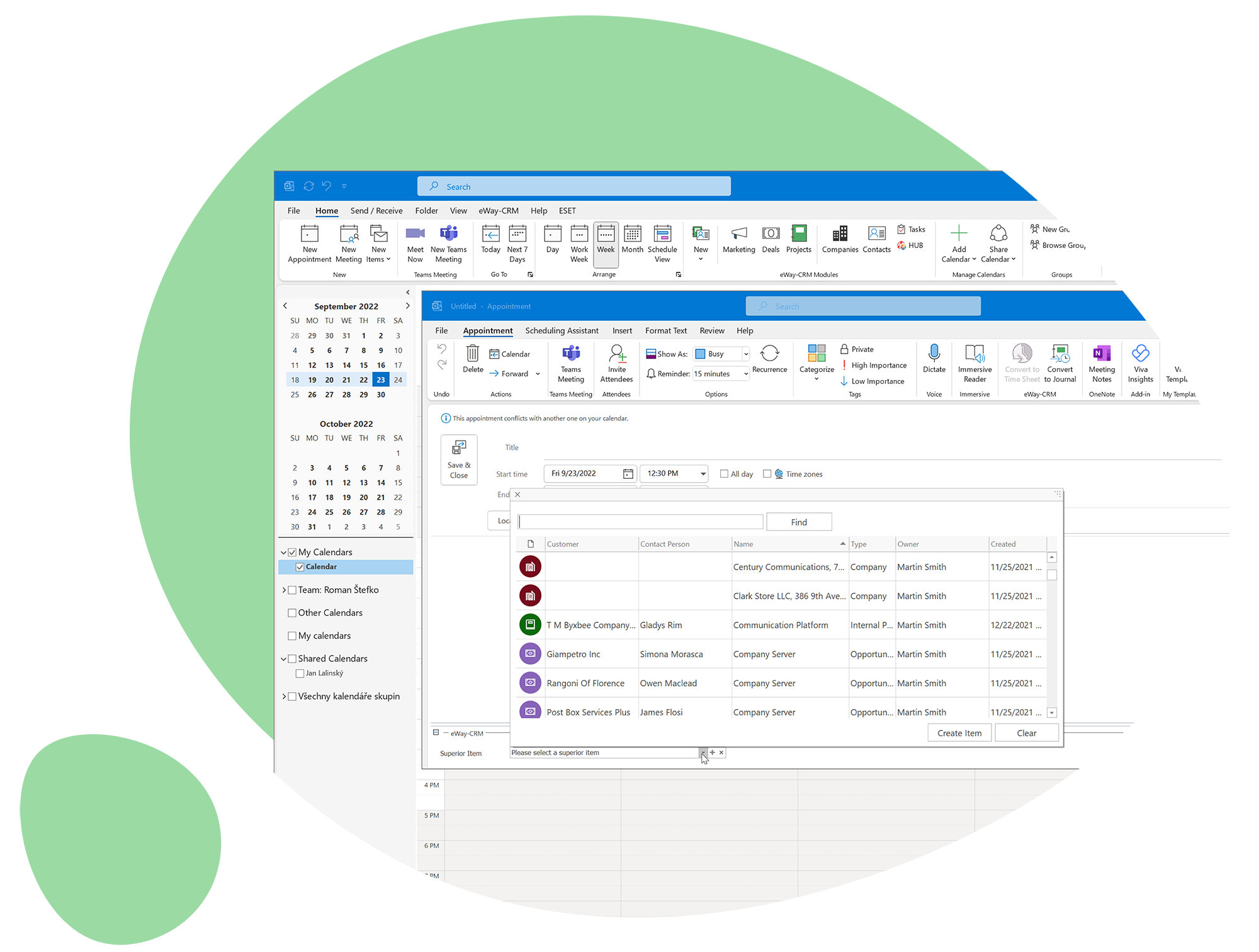 TURN EMAILS TO PROJECTS IN A SINGLE CLICK
Receiving orders in emails? Turn them into projects in a single click. eWay-CRM automatically fills in all fields and gets the project ready.
Don't waste your time on tasks that can be automated. Increase your efficiency with eWay-CRM.
BE FLEXIBLE. WORK ANYWHERE AND ANYTIME
Often on the go? Work in the office? Grab whatever device is closest and do your job. eWay-CRM will always be there.
eWay-CRM works best inside Windows Outlook, but the web and mobile apps are pretty powerful too. And they work on Mac, tablets, or home PC.
All data is automatically synchronized and if you don't finish a task, you can get back to it on another device. It's so smooth.
TRUSTED BY 1,500+ COMPANIES WITH OUTLOOK

AUTOMATE WITH WORKFLOWS
Do your projects follow the same set of steps? Automate them with our workflow.
The workflow will automatically generate tasks, send email notifications, and check for important fields and documents. Having eWay-CRM means having less to worry about!
Create as many workflows as you need. Each corresponding with a different project template.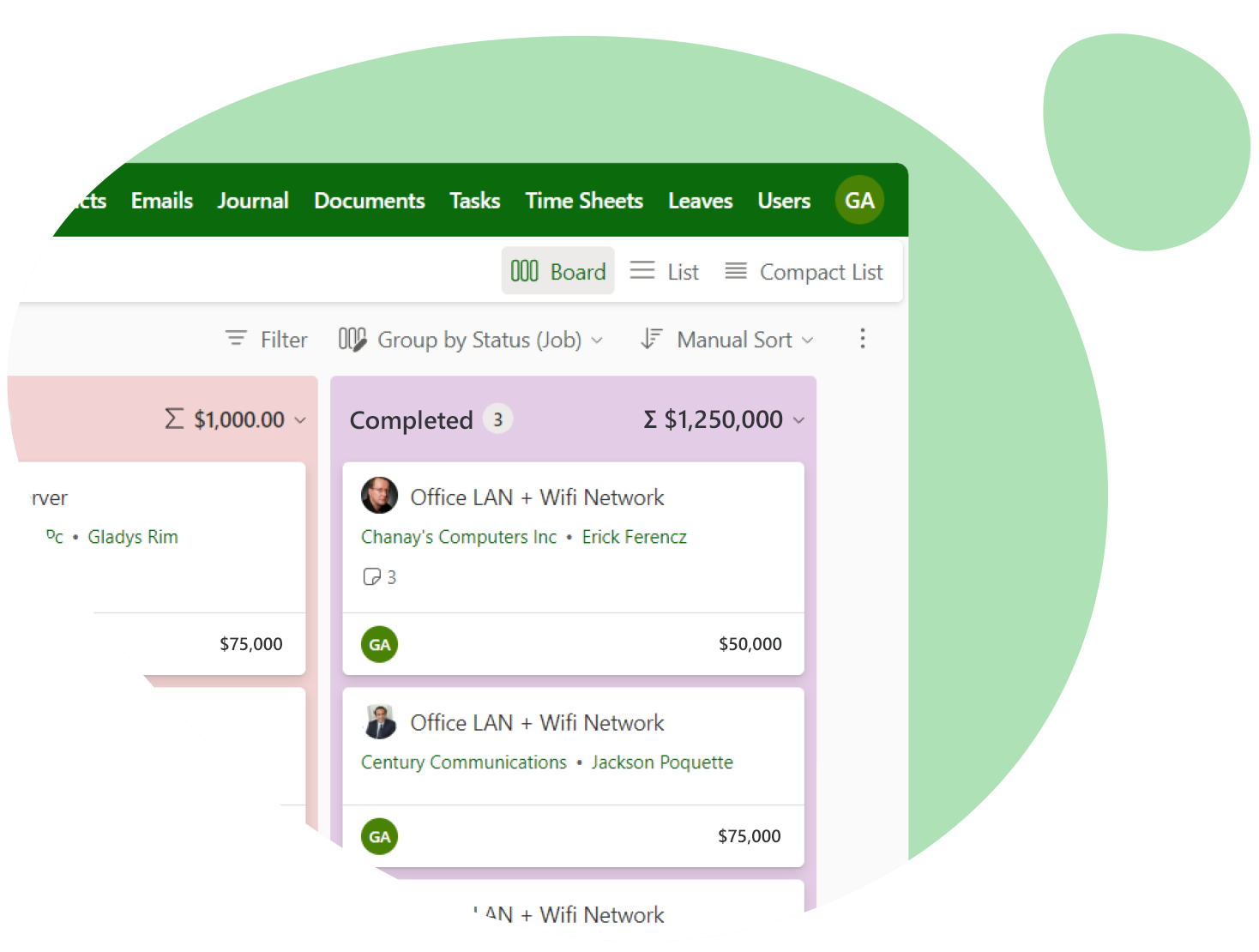 BUILD A TEAM TODO LIST. COLLABORATE
It's rarely a one-man show. Be a team player. Collaborate.
eWay-CRM can help you, but the true power lies in collaboration. Share your projects with your team, split them into individual tasks let others participate.
You can share notes, email communications, or documents. You can share the progress. Enjoy working together. Enjoy working in eWay-CRM.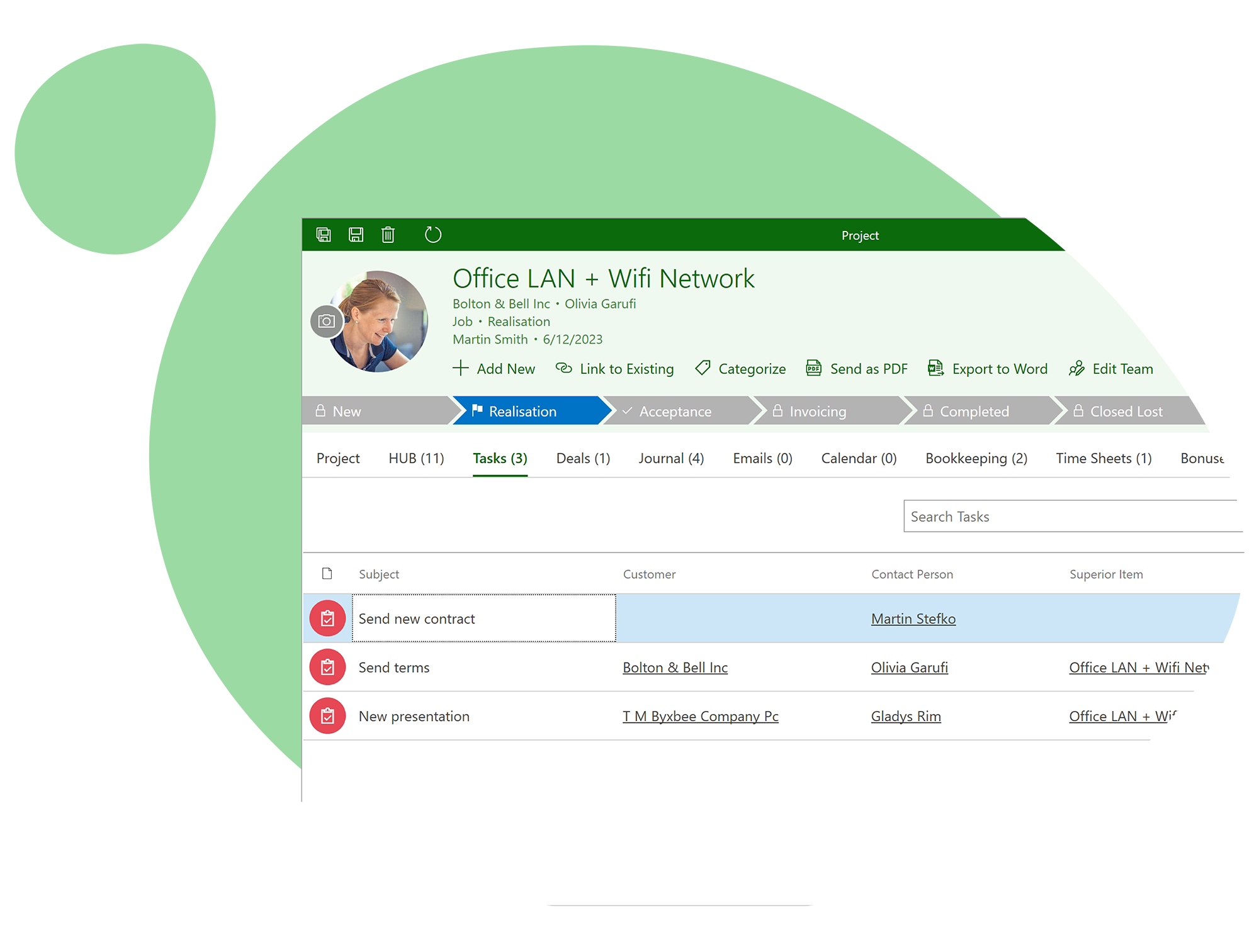 LOOK AT DATA FROM DIFFERENT PERSPECTIVES
What projects need the most attention? What projects have you not worked on for a while? What projects will be soon due? Use our user views to look at data from different perspectives.
eWay-CRM grids offer endless possibilities – advanced filters, grouping, conditional formatting, summaries, and much more.
Design views that show data the way you want.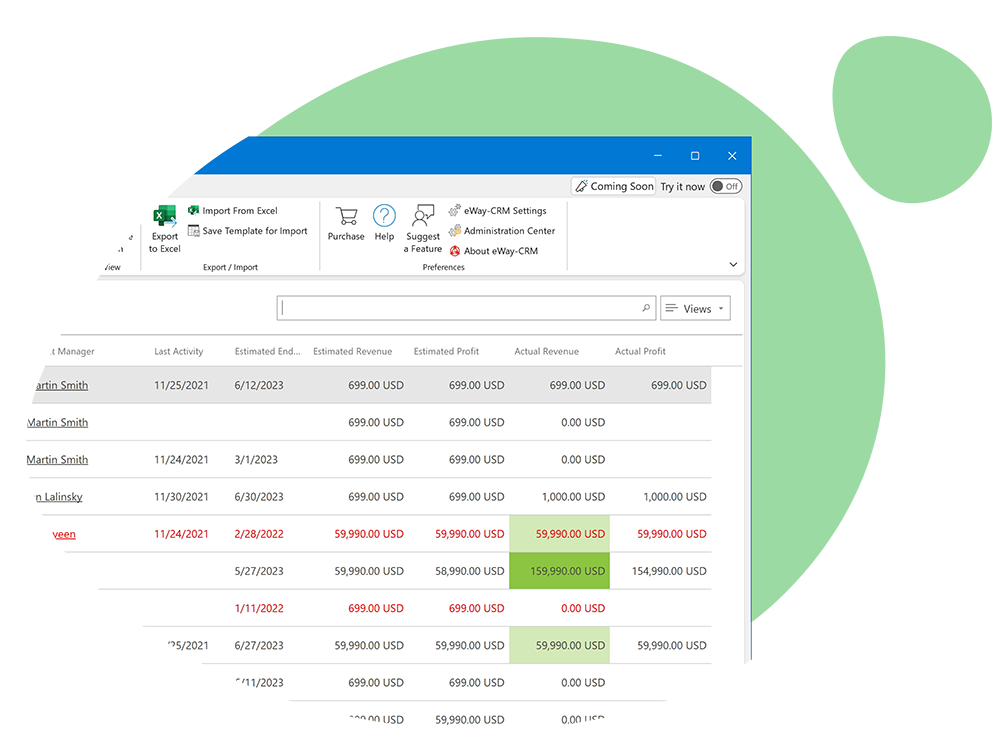 AN AWARD-WINNING PLATFORM
TRACK TIMESHEETS
That's right. eWay-CRM has an embedded time tracking module. It helps greatly in managing time spent on a job and monitoring the total budget.
Keep your time under control. Especially when being paid hourly. Our reports can generate a nice monthly overview.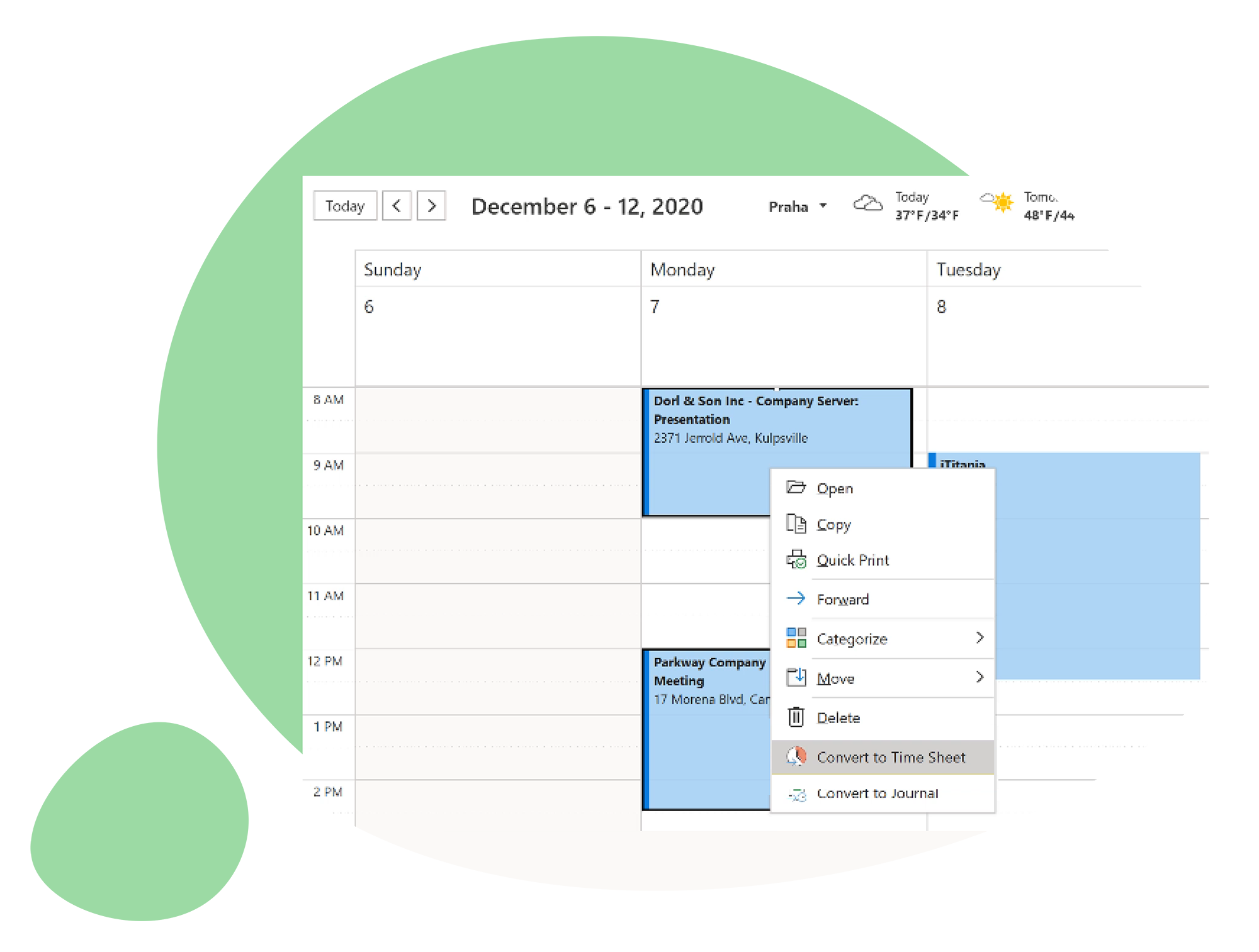 PLAN RESOURCES
Need to manage your team's workload? Try the resource planning feature.
Set up people's weekly commitments, assign them to projects, and monitor their availability. eWay-CRM will tell you if somebody's overloaded or has spare time.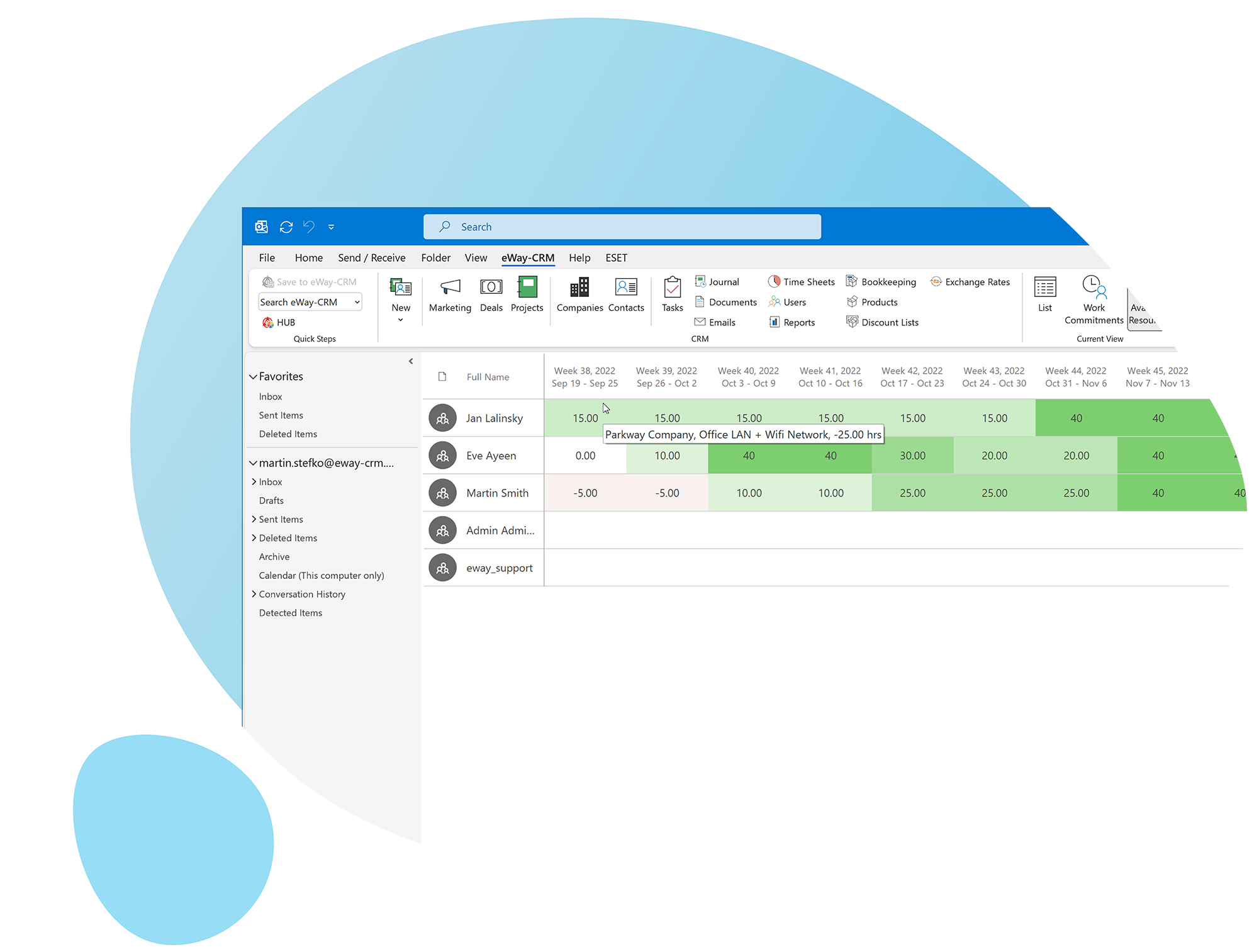 WANT TO SAVE TIME? CONNECT WITH 3,000+ APPS VIA ZAPIER
Take it to the next level by integrating eWay-CRM with other tools!
There is so much you can do with eWay-CRM. Click the button below and start exploring!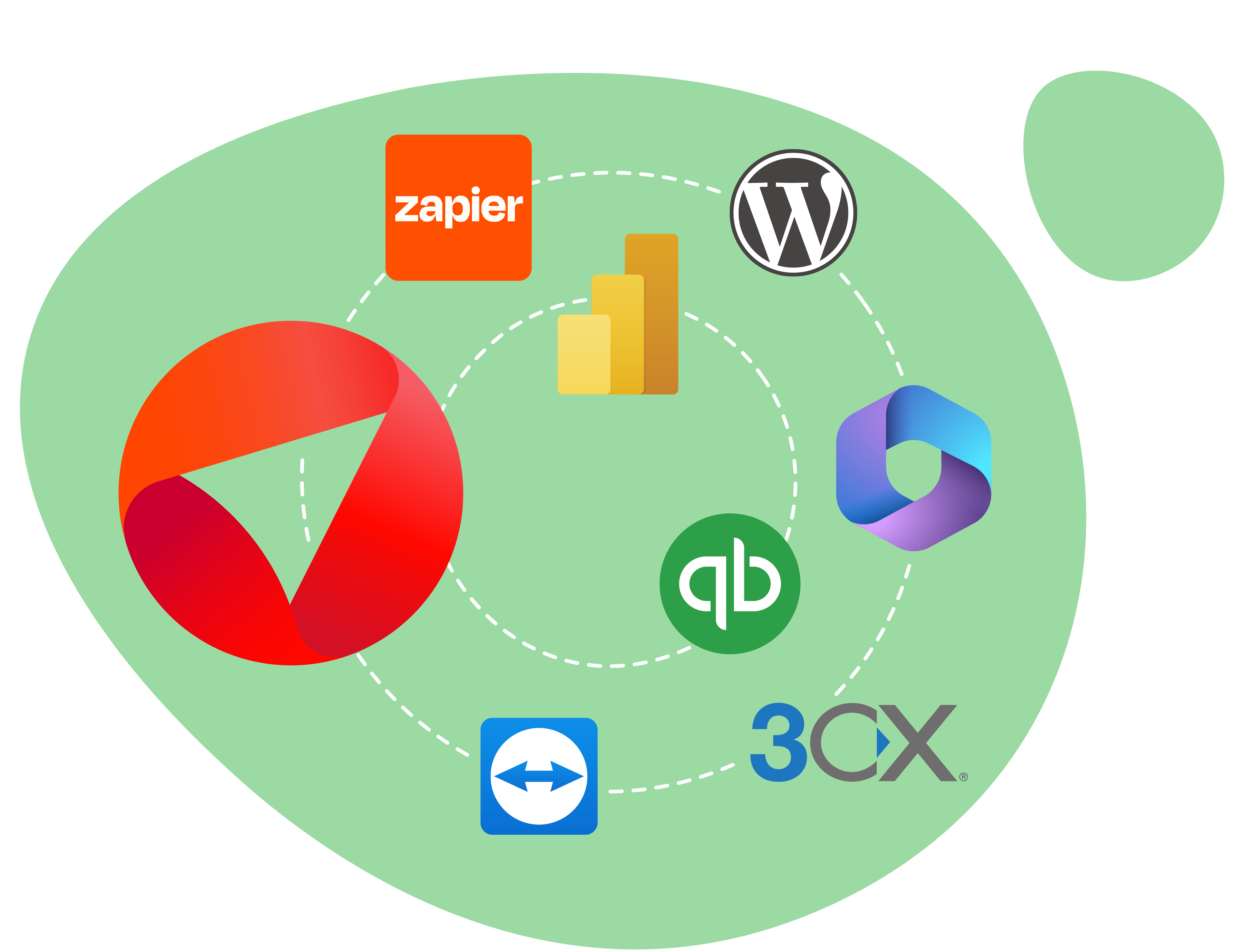 Watch our Introduction Video
Having just 15 min to make a decision? Watch this video to understand the basics of eWay-CRM.
Try now!
Click the button below and download eWay-CRM for free.
You can also book our consultant. We will make a demo just for you.