Project Management
CRM with Project Management. Tasks, documents, timesheets and much more. In eWay-CRM.
CONVERT DEAL INTO A PROJECT
Make all data collected through the sales process available for your delivery department.
Copy all the communication history (meetings, phone calls, e-mails) along with important documents.
No need to send anything manually anymore.
eWay-CRM creates a relation between sales lead and the just starting project. Sales department has access to up-to-date information on how is the project going even after sale was made.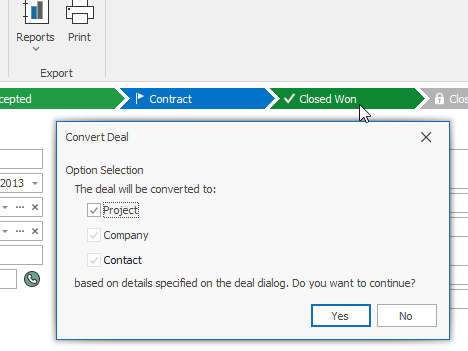 DIFFERENT PROJECT WORKFLOWS FOR DIFFERENT TYPES OF BUSINESSES
Set up different workflows for each of your business types. Promote consistency within your organization.
Automatically generate tasks at appropriate stages.
Check for important milestones.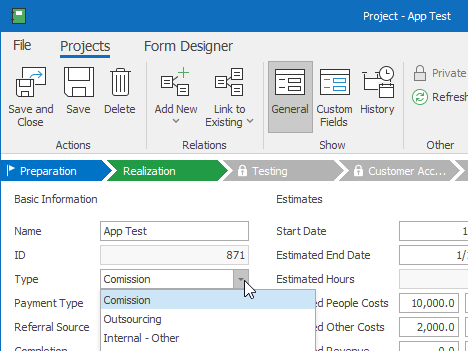 CREATE A PROJECT AND SET UP ALL THE REQUIRED ATTRIBUTES
Select people for your project team and assign roles and responsibilities.
Set up the project scope – deadlines, budgets…
Start your tailor made workflow and let the rest on your team and eWay-CRM.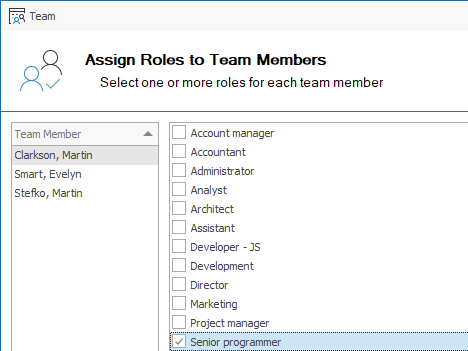 PROJECT MANAGEMENT RIGHT IN MICROSOFT OUTLOOK
Create important documents in just a few clicks using templates.
Plan tasks using both eWay-CRM and Microsoft Outlook. They are the same.
Project calendar is directly linked to your Outlook calendar. All the important events are shared and synchronized automatically.
Constant time and finance comparison between your plan and reality.
All the important information shared easily among your team (notes, meetings, calls, e-mails, documents).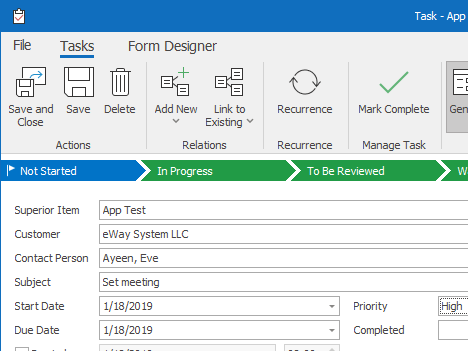 USE NOTIFICATIONS TO KEEP AN EYE ON ALL OF YOUR PROJECTS
Any changes made on the project (new document, note, e-mail…)
Deadline is getting close.
Profit plummets below certain value.
Custom notifications, tailor made to address your specific needs!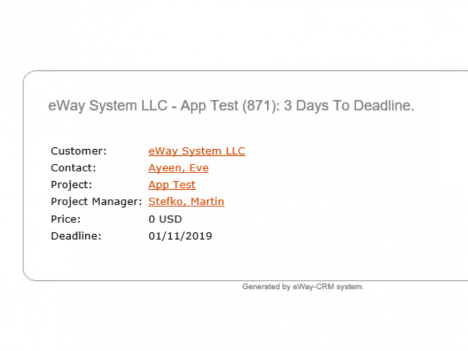 HELICOPTER VIEW OF ALL YOUR PROJECTS
Goals / targets for project managers.
Projects profitability.
Invoice plan.
Human resource planning.
Financial efficiency by project types.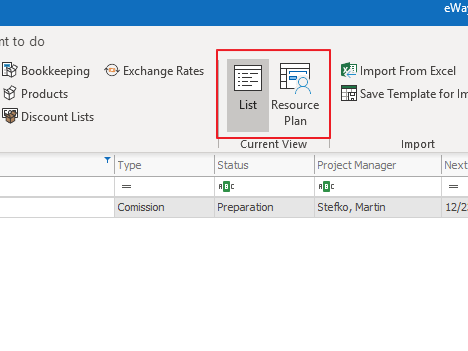 Try now!
Click the button below and download eWay-CRM for free.