RUN YOUR BUSINESS FROM OUTLOOK. WITH EWAY-CRM FREE
eWay-CRM Free is a unique CRM that sits right inside your Outlook.
It's great because it integrates with your emails, calendar, tasks, and contacts. You just take what you already use and turn it into a professional CRM.
With eWay-CRM Free, you don't need to learn any new software. Everything looks and works exactly like Outlook.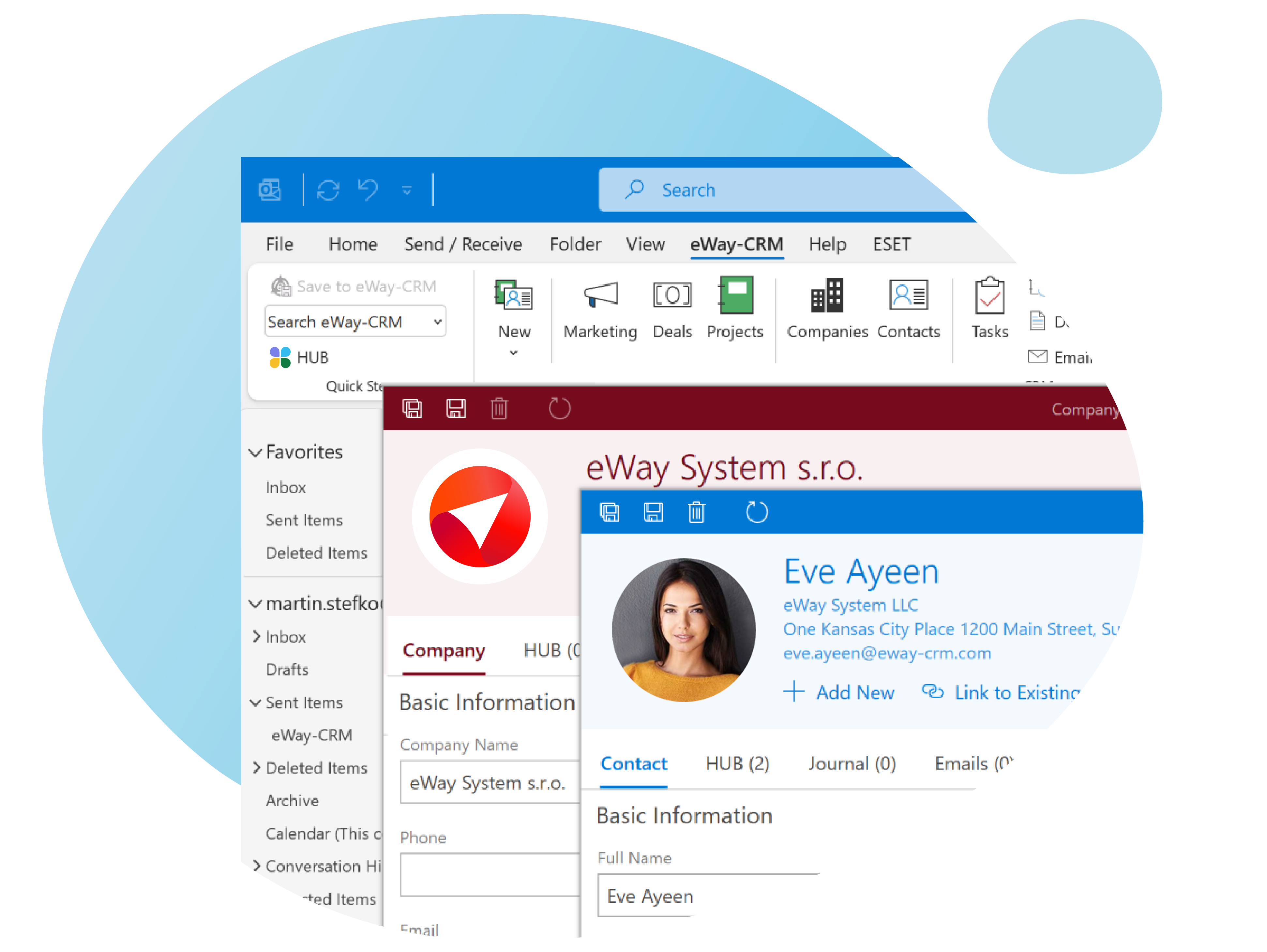 ORGANIZE YOUR CONTACTS AND COMPANIES. IN EWAY-CRM FREE
Organize all contacts and companies in a single database. Share it with the rest of your team.
Lead the way and build a list of customers everybody can rely on. A list that is automatically available on everybody's PC, Mac, and smartphone.
A list that will make all of you effective because it's always up to date.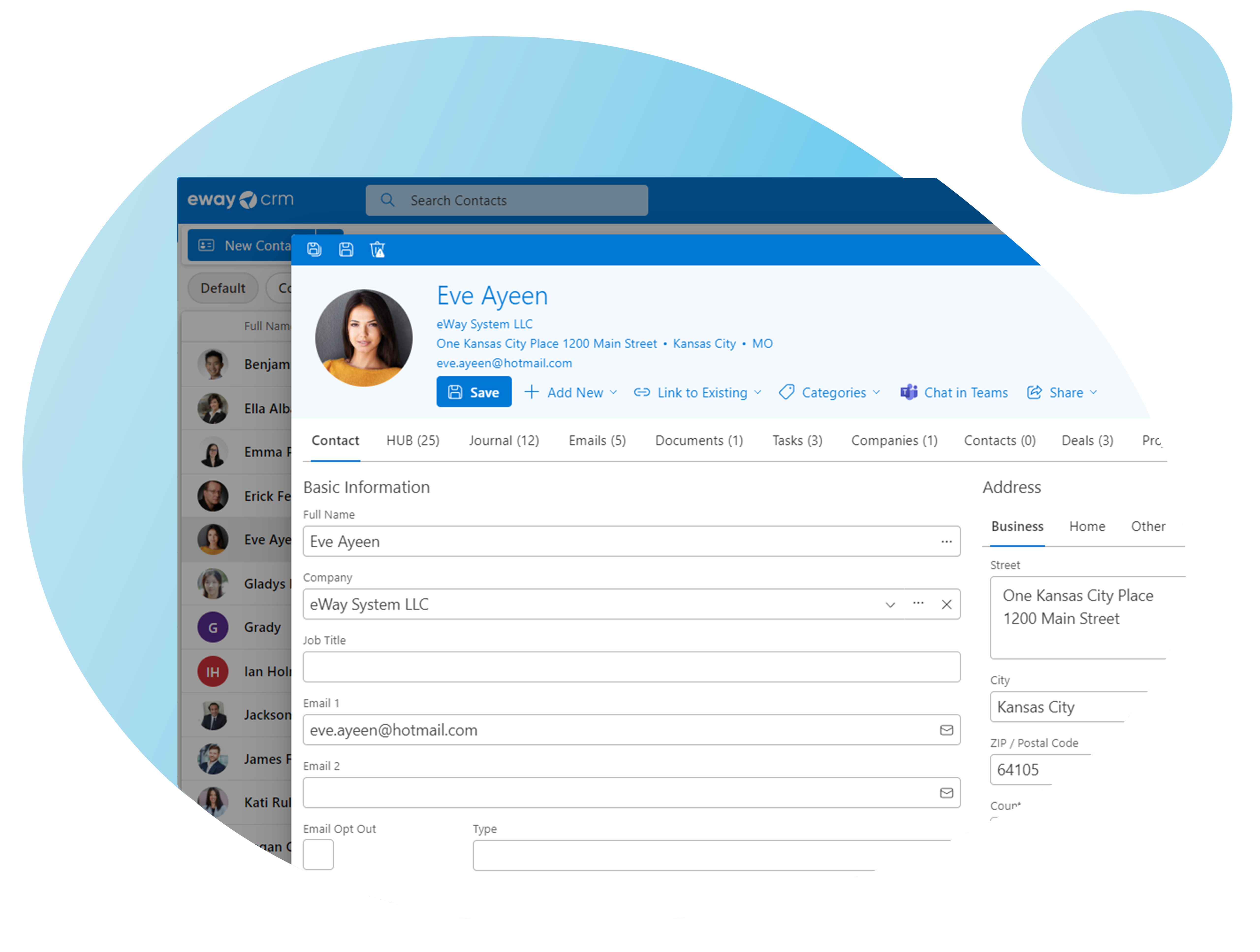 SHARE YOUR CLIENT COMMUNICATIONS. THROUGH EWAY-CRM FREE
Save all important emails and notes in eWay-CRM. Since eWay-CRM Free sits in Outlook, it's just one click.
By keeping all communications in eWay-CRM Free, anybody can read what you agreed on with a customer and what the next steps are.
No need to ask you. Sounds great, doesn't it?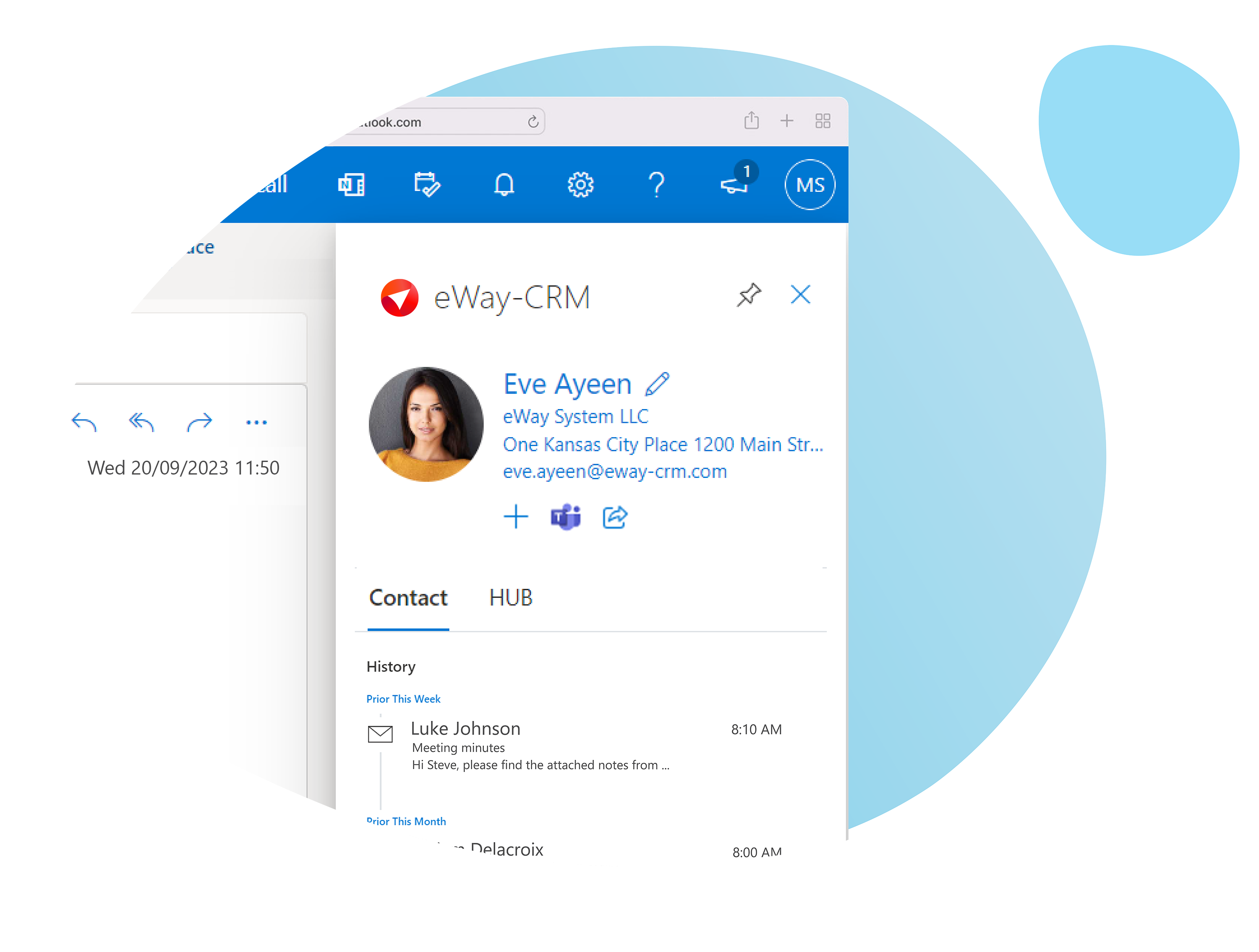 INTEGRATE YOUR OUTLOOK TASKS AND CALENDAR. WITH EWAY-CRM FREE
Organize your meetings by contacts and deals. Let other people know you are already in charge.
When planning a task or a meeting in Outlook, just select the Superior Item and attach your activity with a deal, contact, or project. If anybody opens a record, they will see that you already have it.
Simple like that.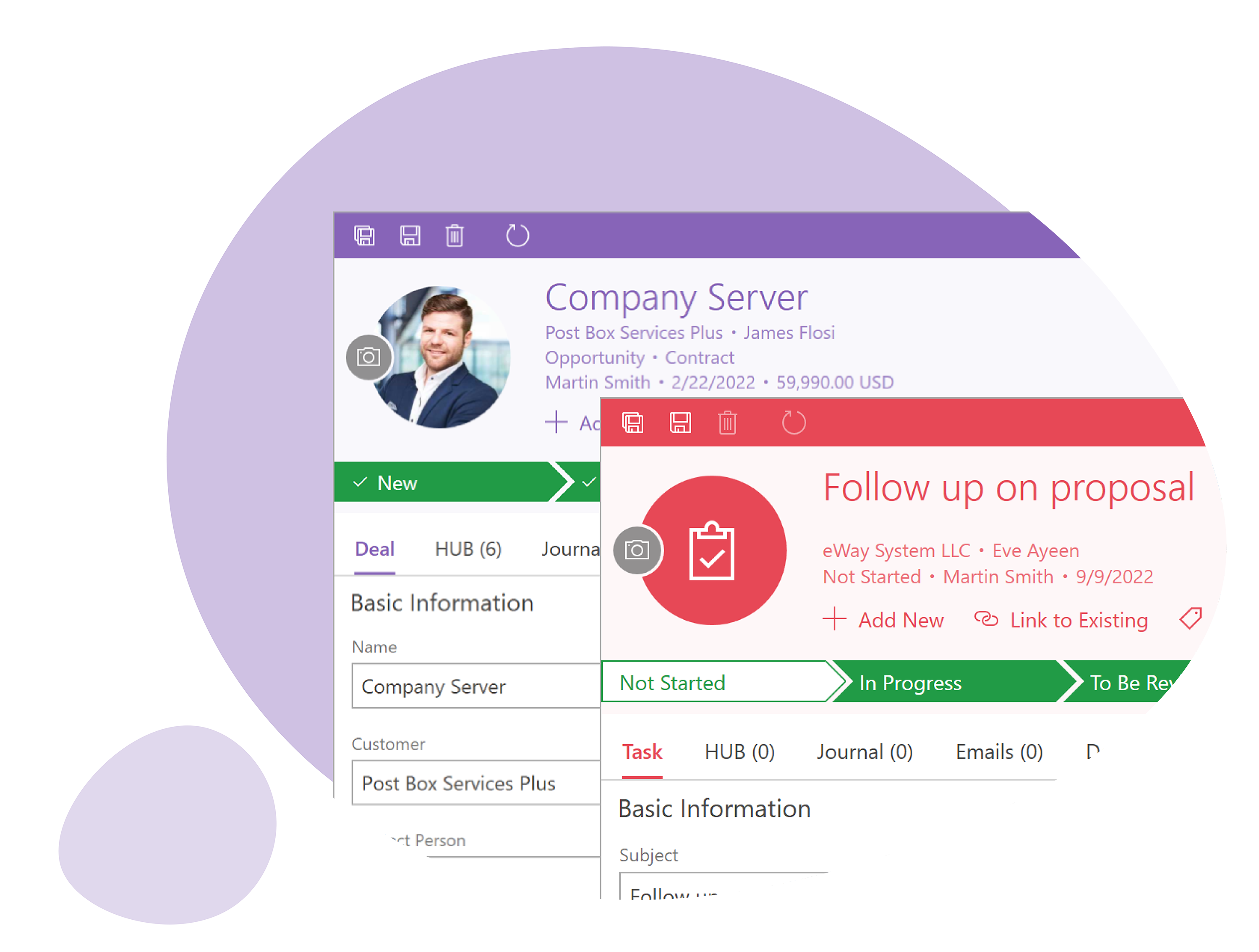 NO LIMITS ON ANYTHING
NO LIMIT ON
NUMBER OF RECORDS
NO LIMIT ON
NUMBER OF USERS
NO LIMIT ON
HOW YOU ACCESS YOUR DATA
AUTOMATE YOUR SALES. WITH EWAY-CRM FREE
Convert an email to a deal in a single click and let eWay-CRM Free do the rest.
Automate your sales with eWay-CRM Free workflow. Let eWay-CRM Free generate tasks, ask for missing data, and calculate your pipeline value in real-time.
Make sure you use the PowerBI Sales Executive Dashboard to monitor your sales team's performance.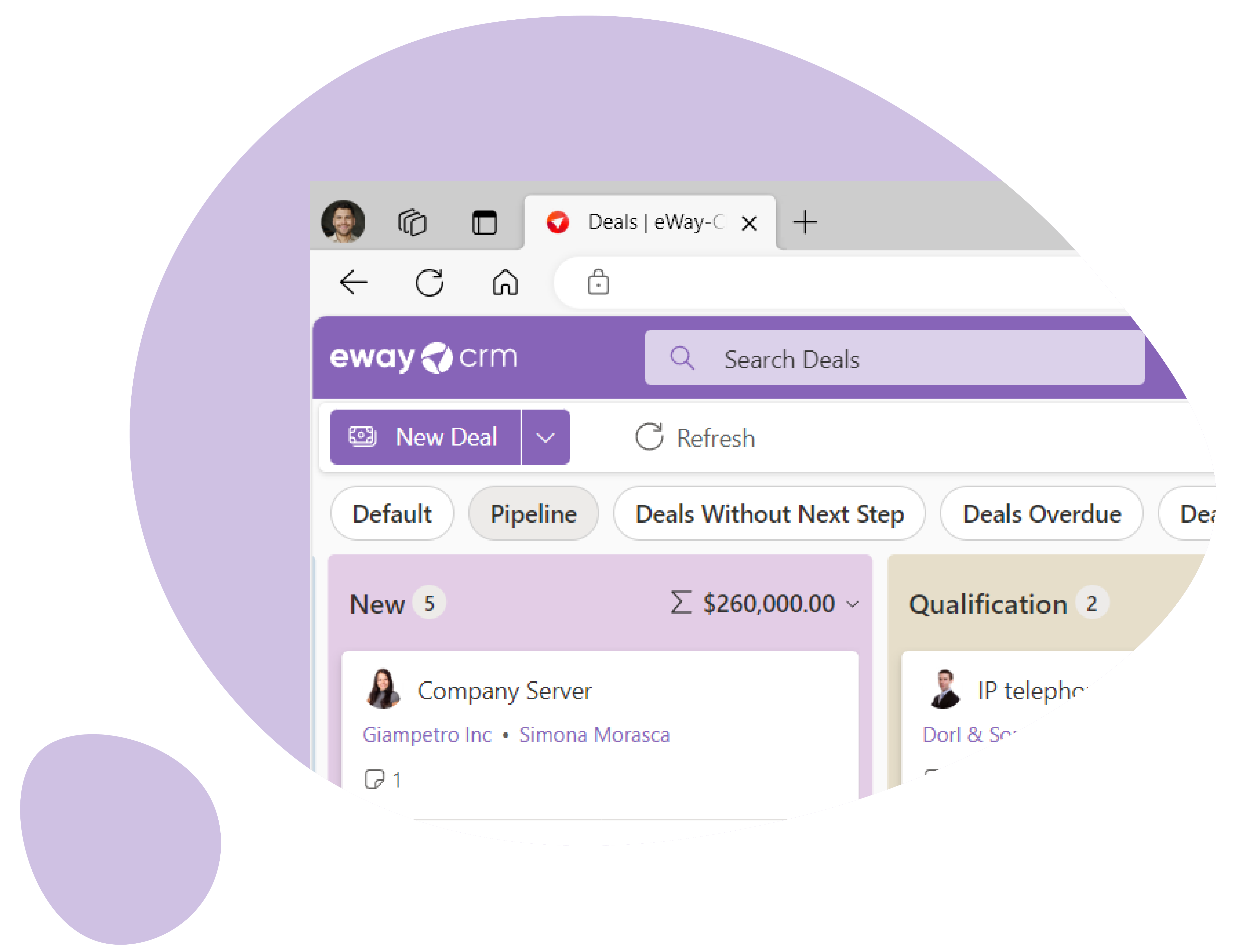 KEEP YOUR PROJECTS UNDER CONTROL. IN EWAY-CRM FREE
What happens if someone closes a deal? Somebody else has to deliver! Keep this part in eWay-CRM Free. With our project module.
eWay-CRM Free is not just an ordinary CRM. It contains an in-built project management module that helps you keep an eye on all jobs that need to be done.
Set a team, assign tasks, and make sure everybody knows what to do. Lead the way. In eWay-CRM Free.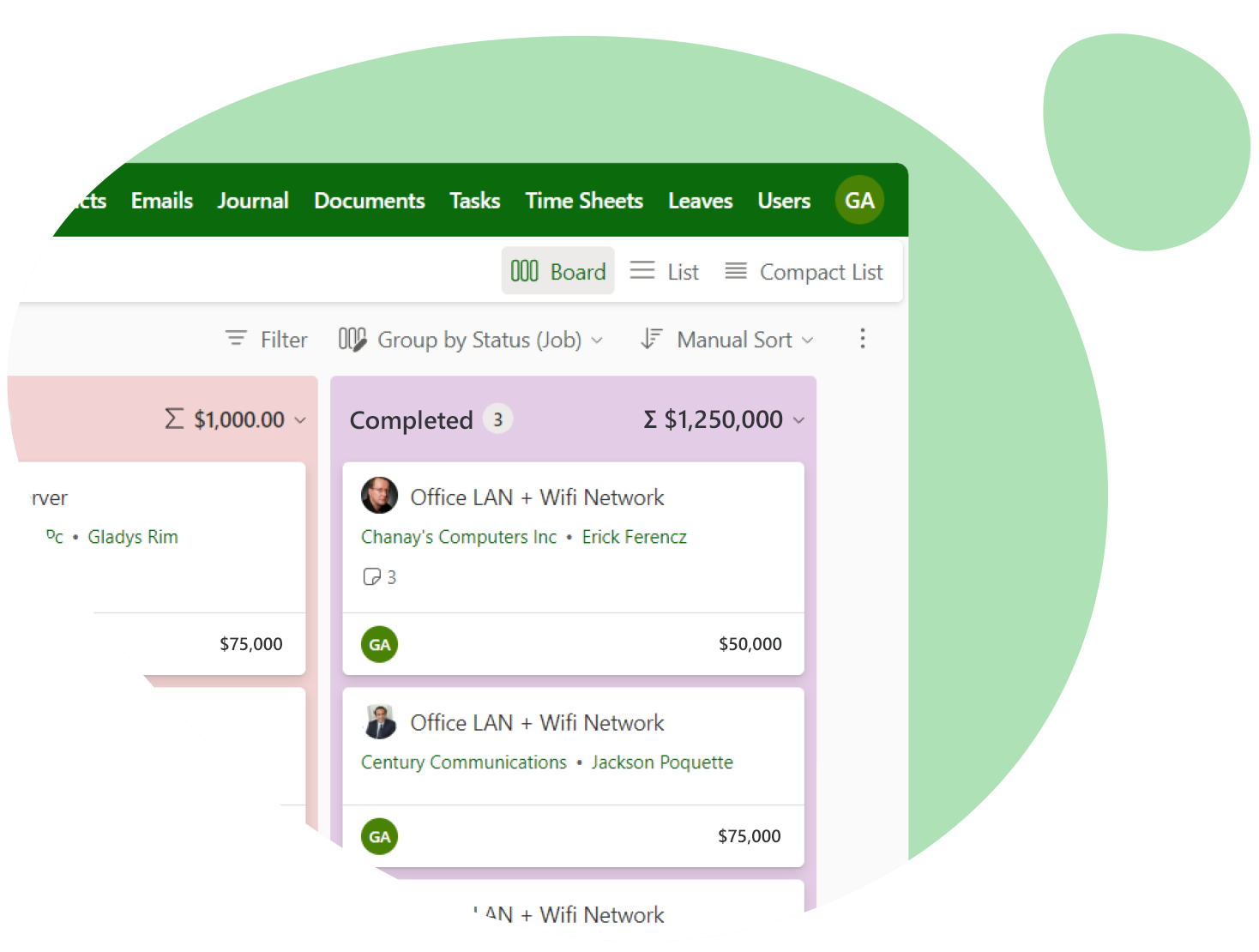 BOOST YOUR SALES WITH INTEGRATED EMAIL MARKETING – 1,000 FREE EMAILS EACH MONTH
Boost your sales with our Professional Email Marketing. Send up to 1,000 free emails each month.
Target your customers and send them personalized impressive-looking emails.
Learn from the responses. Turn them into deals where your sales team can follow up.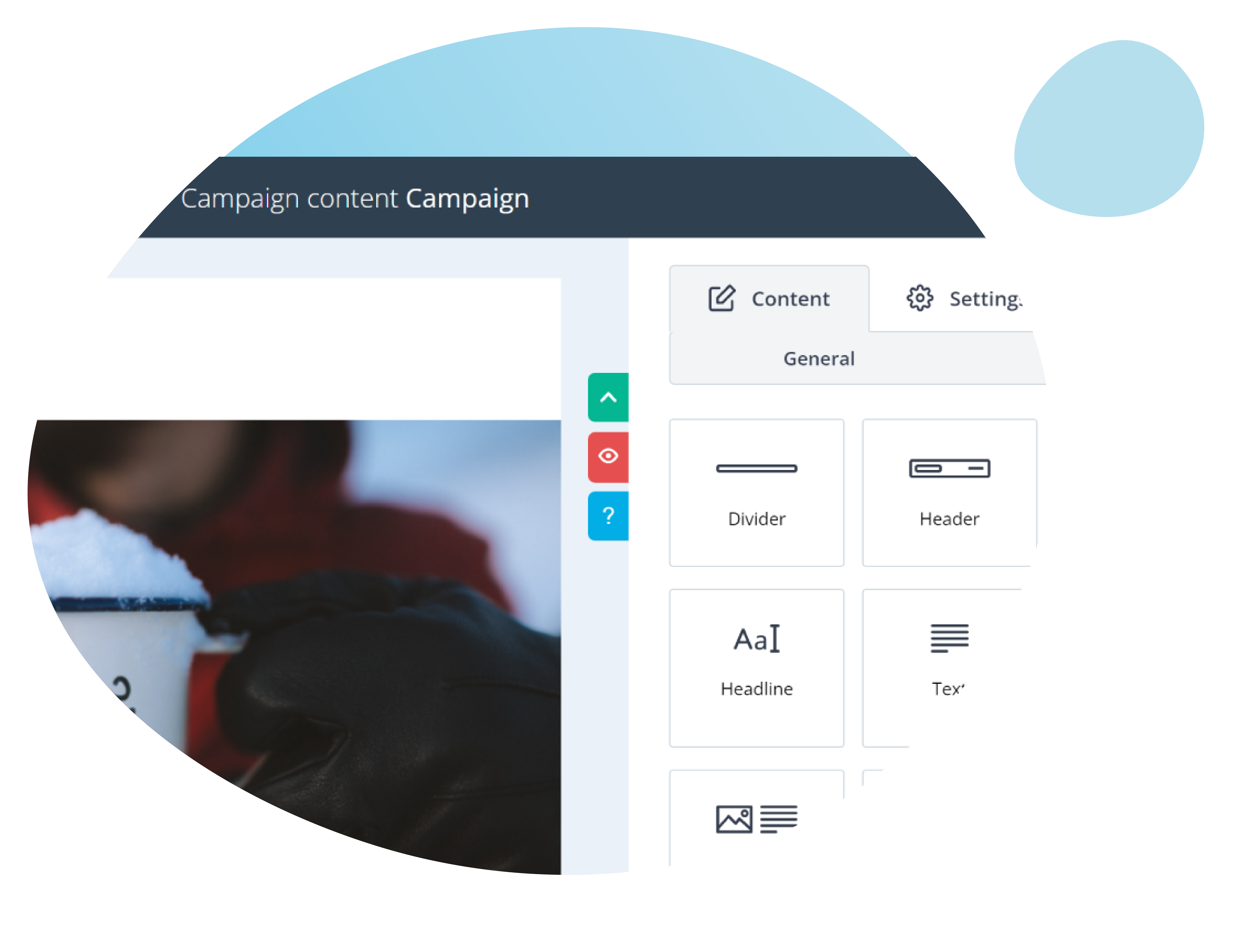 PEOPLE LOVE EWAY-CRM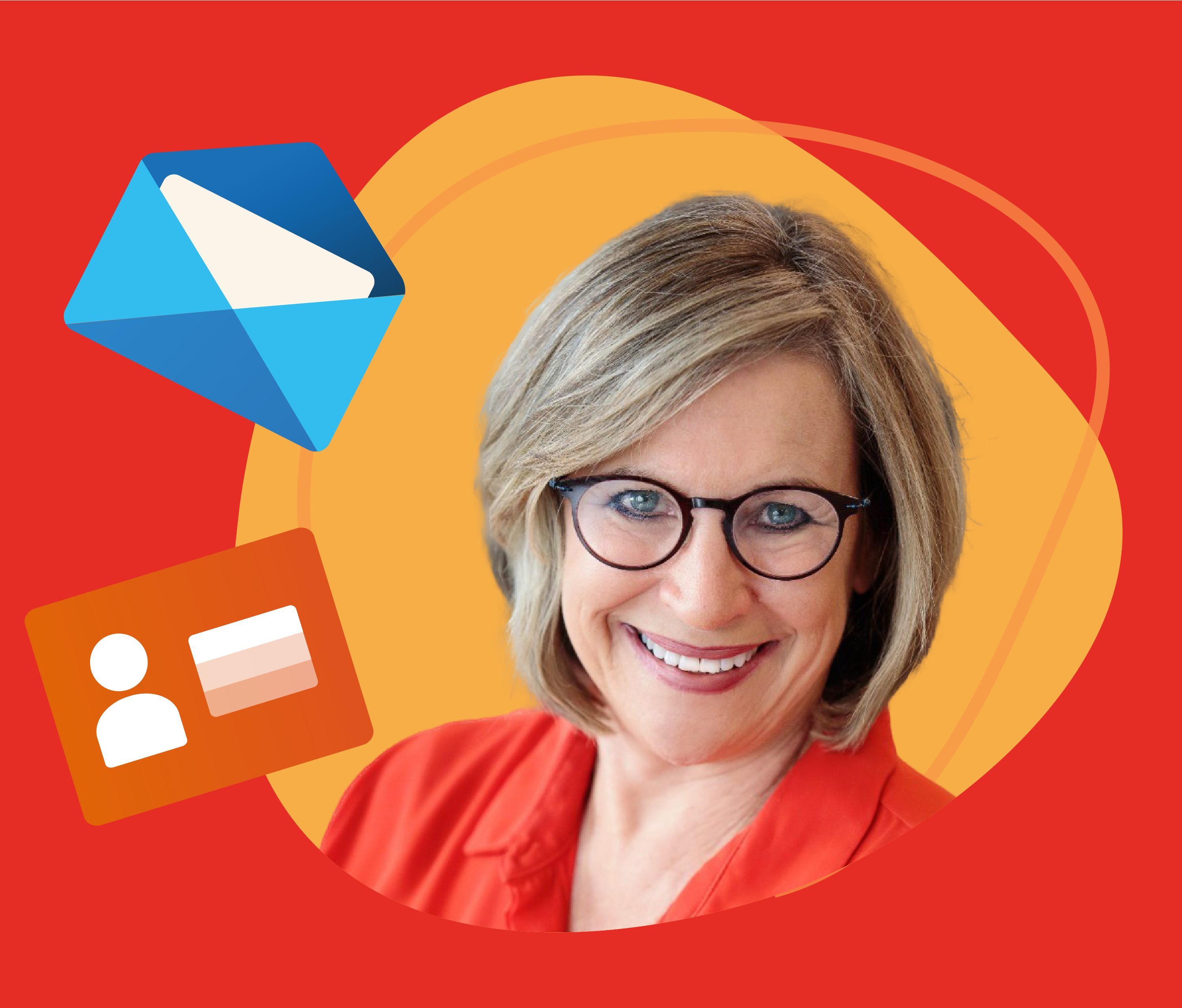 eWay-CRM has been especially helpful in forming panels and managing communication with our 300+ panelists.
Deborah Cox,
vice president at Castell Project
BE EFFECTIVE ON OUTLOOK FOR WINDOWS. WITH EWAY-CRM
Organize emails, and connect with your calendar, tasks, and contacts. Since eWay-CRM Free sits inside your Outlook, it's so easy.
Save yourself a lot of time with our "Convert-to" features. Just select an email and convert it into a deal, task, or contact. eWay-CRM Free automatically does the rest.
The unified and well-known user interface allows people to adopt eWay-CRM Free instantly. Everything is so smooth.
That's something you must experience on your skin.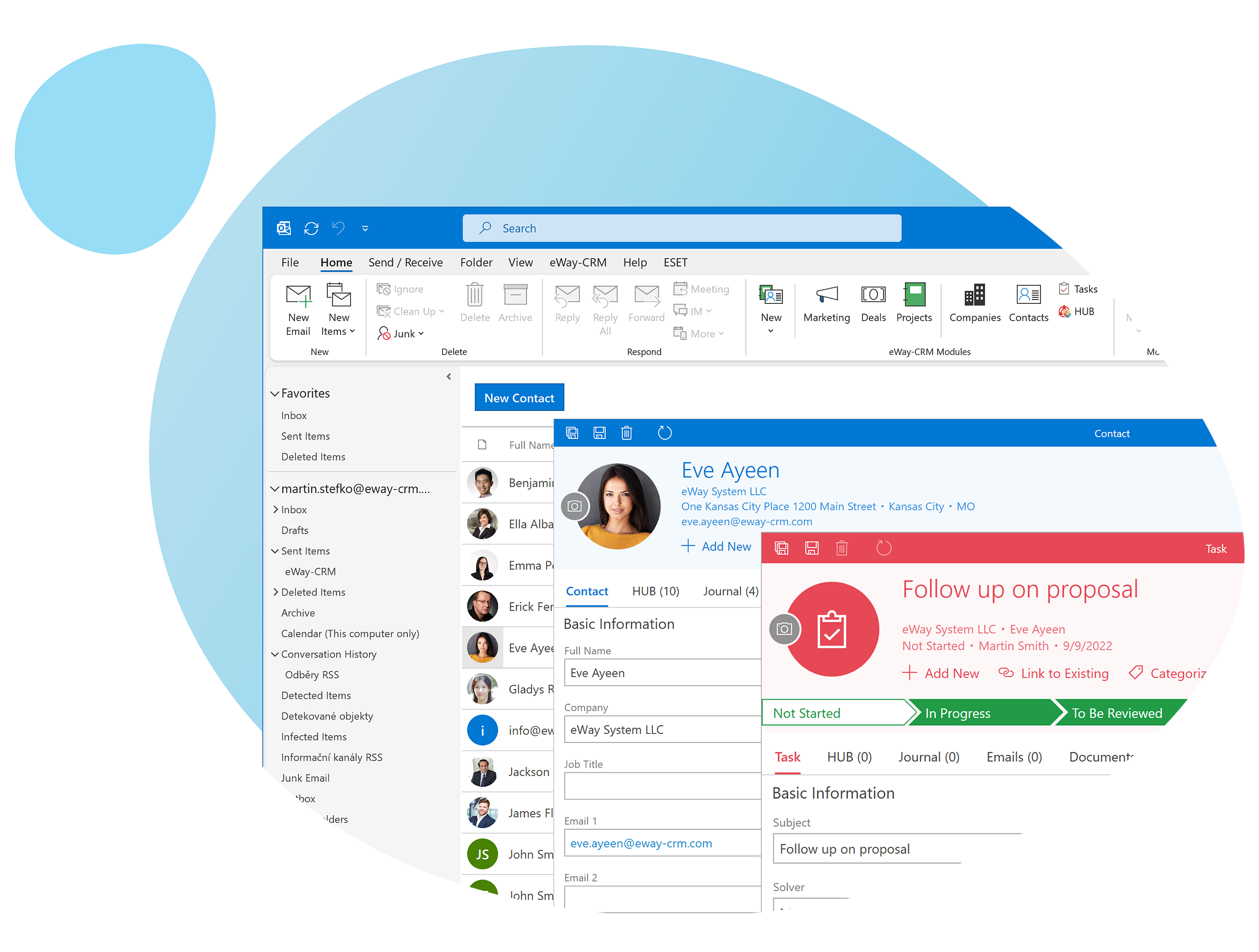 BE EFFECTIVE IN OUTLOOK 365. WITH EWAY-CRM FREE
Make sure you get eWay-CRM Online. It adds a set of amazing preview panels you will never want to lose.
Every time you select an email, eWay-CRM Online shows a preview panel with complete details about the person you are writing with including the latest communications and next steps.
It's like asking everybody in the office what they know about the customer. Just without asking 🙂
The best is that it works in all Outlooks – for Windows, Mac, online, and mobile. Seriously.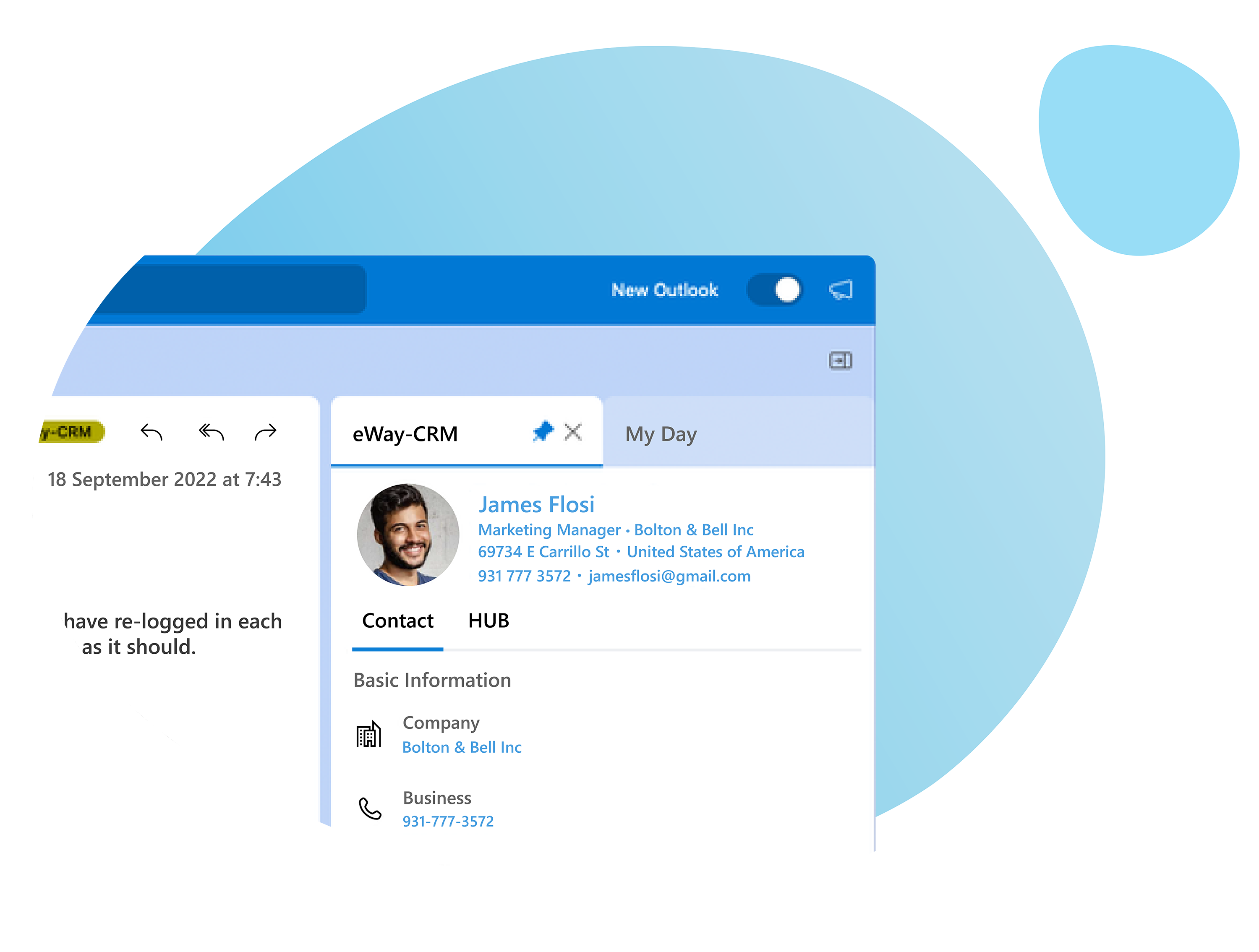 BE EFFECTIVE ON THE GO. WITH EWAY-CRM FREE
Don't miss eWay-CRM Mobile and keep your data always by hand.
We have apps for iOS and Android which allow you work anywhere and anytime. Everything you do is automatically synchronized with the Cloud making it available to the rest of your team.
That's right. It's also included in the free plan.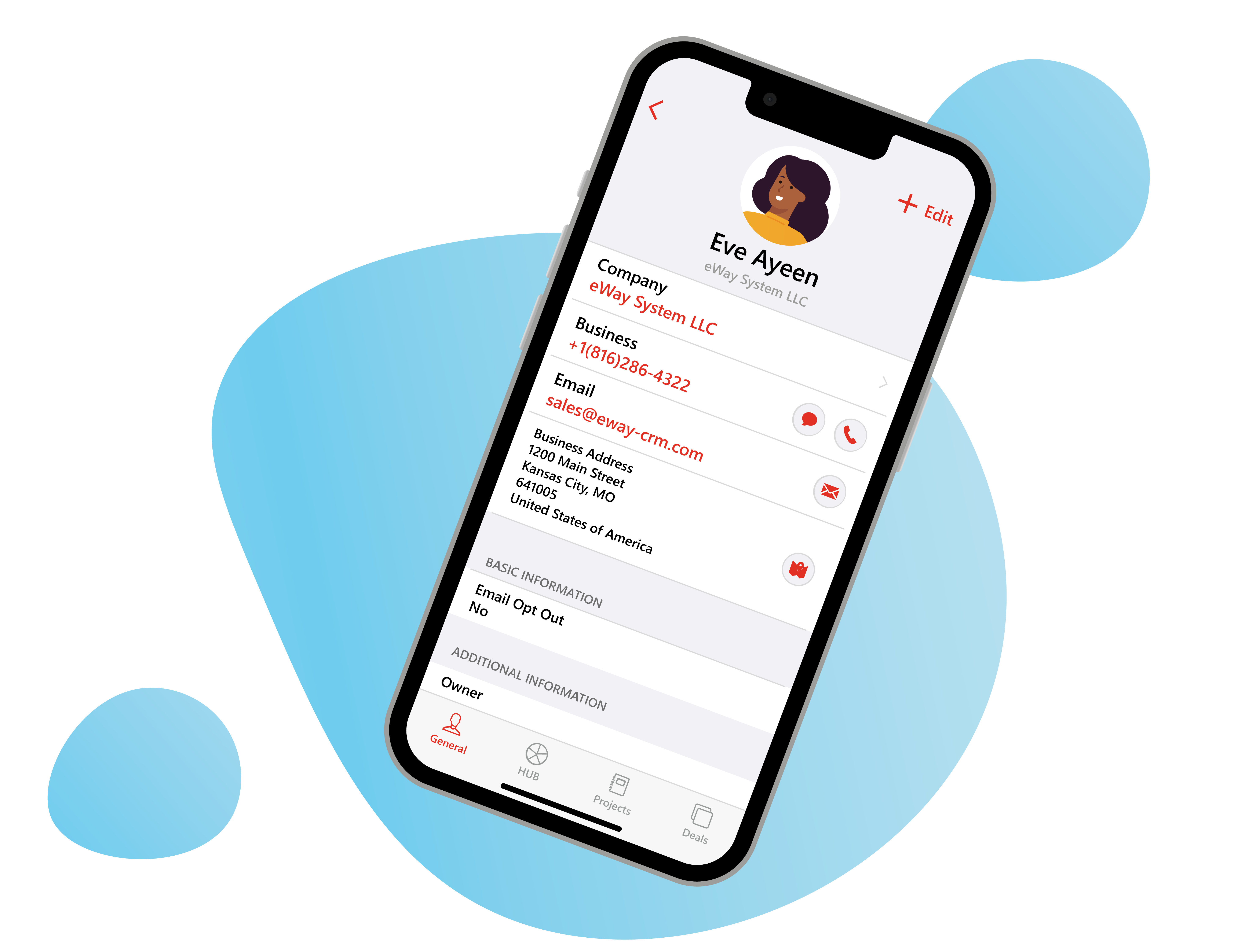 AN AWARD-WINNING PLATFORM
ADVANCED FILTERS AND GRID REPORTS
Customize eWay-CRM Free to your needs.
Group data by any columns, utilize an advanced filter editor, and save the view for later use.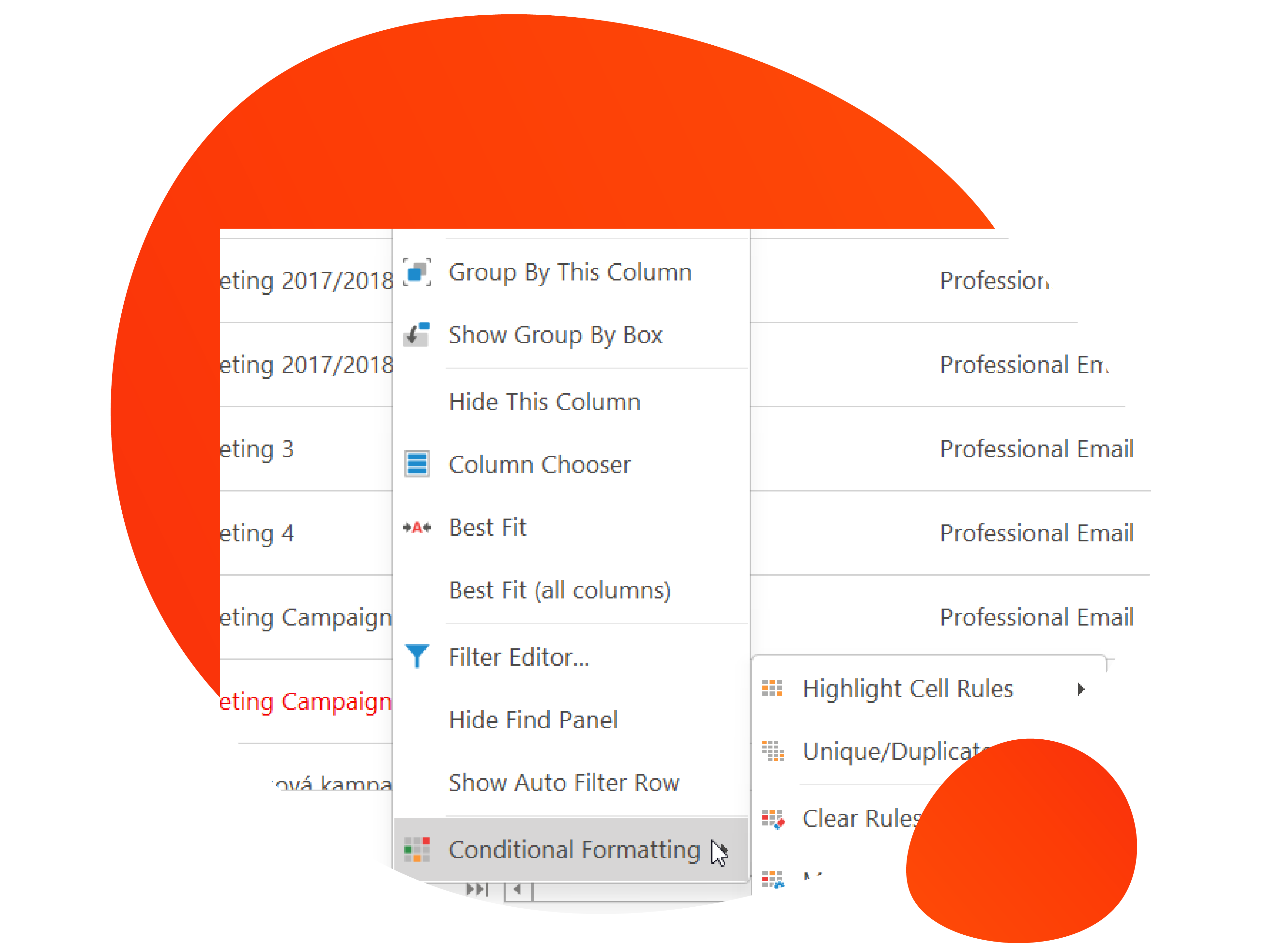 IN-BUILT WORD AND PDF TEMPLATES
Quotations, invoices, letters, project sheets, and more.
Use our beautiful templates and save yourself plenty of time.
Right-click on a record and export it to Word or email it right away as a PDF. Yes, that's all a part of our free CRM.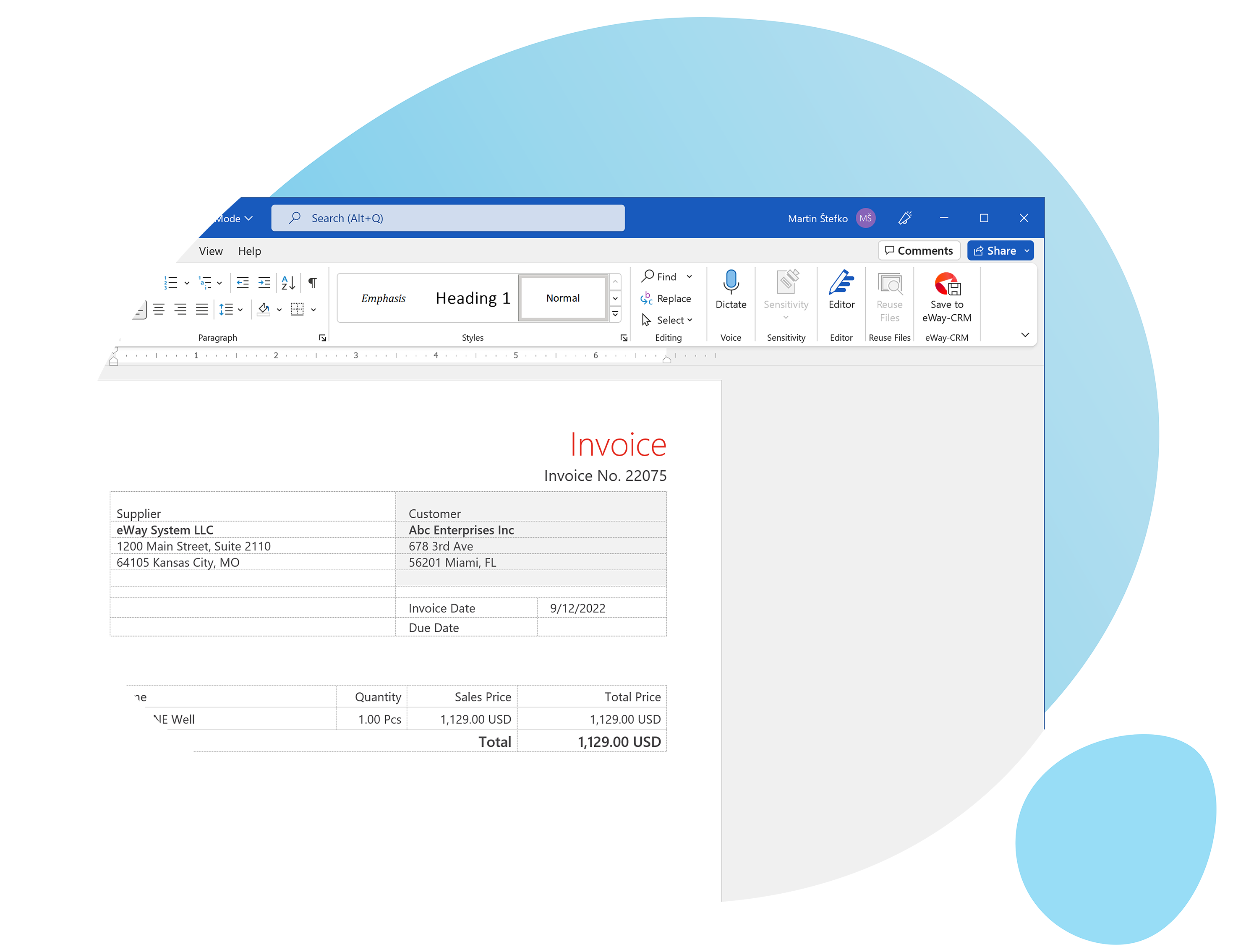 CUSTOM FIELDS FOR YOUR SPECIFIC NEEDS
Do you need to track data specific to your business? Sure!
Use our Admin Center to make your Custom Fields. No matter if you need to track text, number, date, drop-down, or relations. We have them all.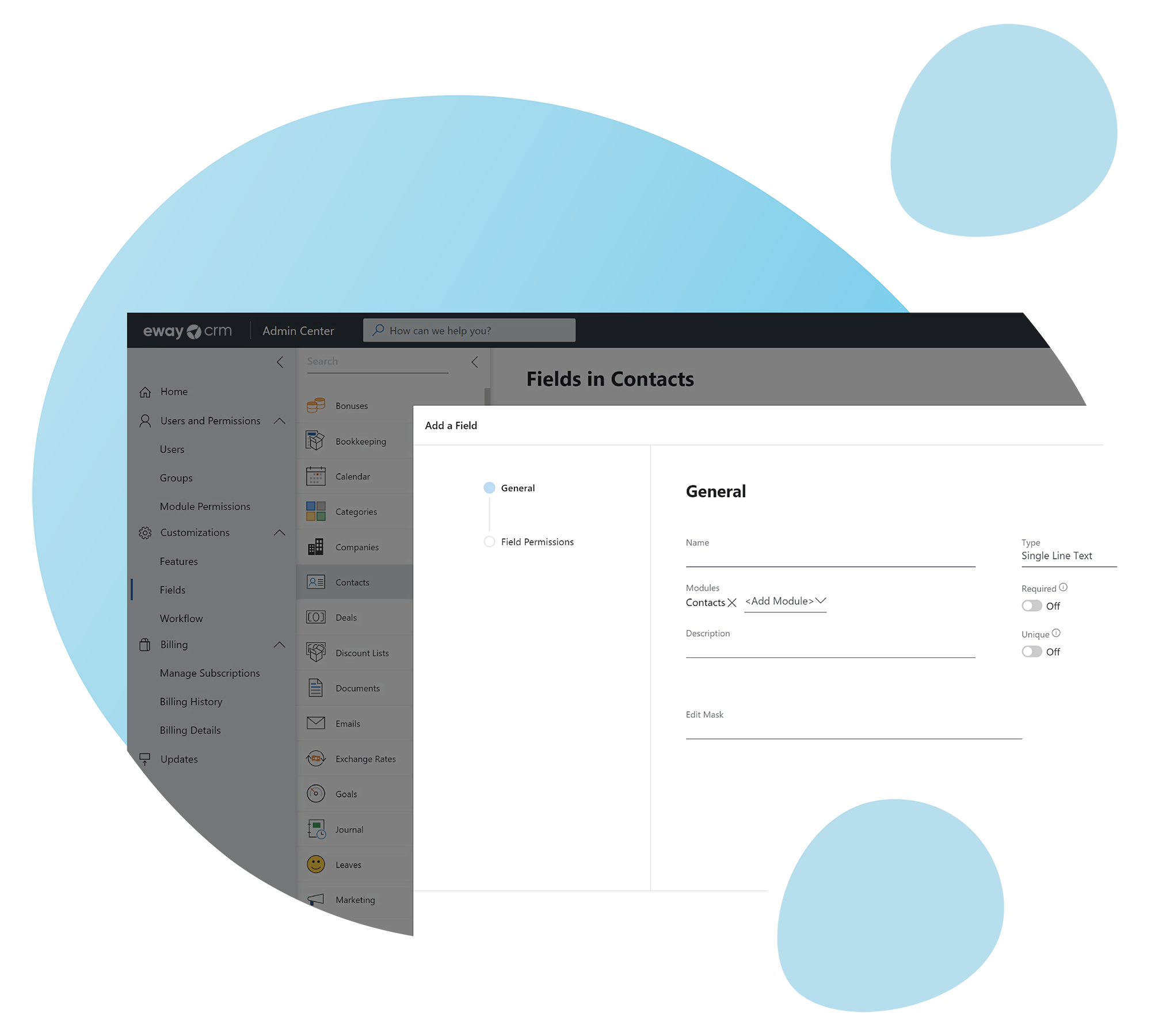 WANT TO MAKE YOUR OWN FORM? WHY NOT
We understand that different people like to have screens designed differently. This is why we have a form designer so that you can make your own layout.
Change the field position, group them as you want, and hide the unnecessary ones. Free your imagination.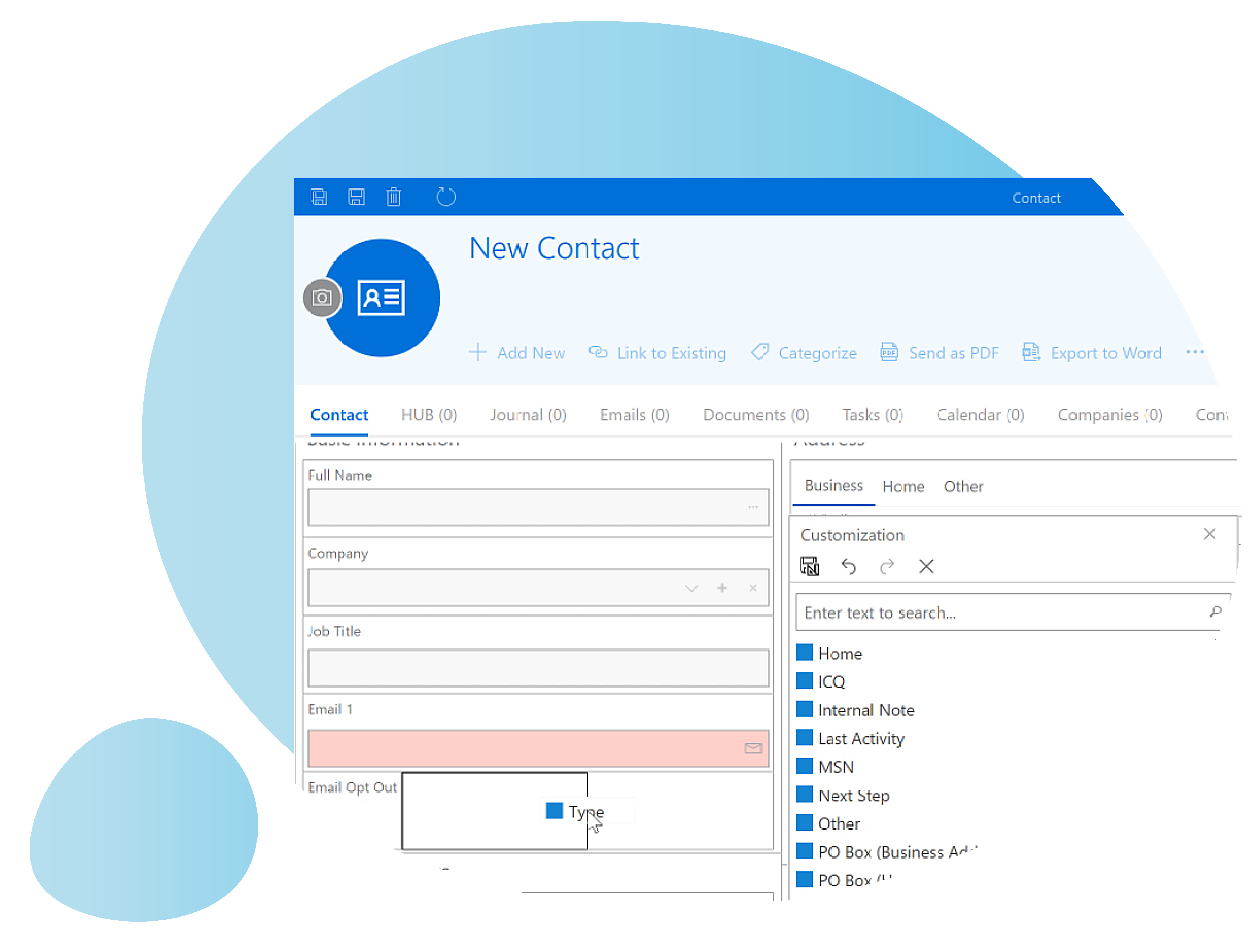 ALWAYS UP TO DATE
With eWay-CRM Free, you get access to all updates we release.
All the new features, security patches, and speed-ups. You get them all as do our customers.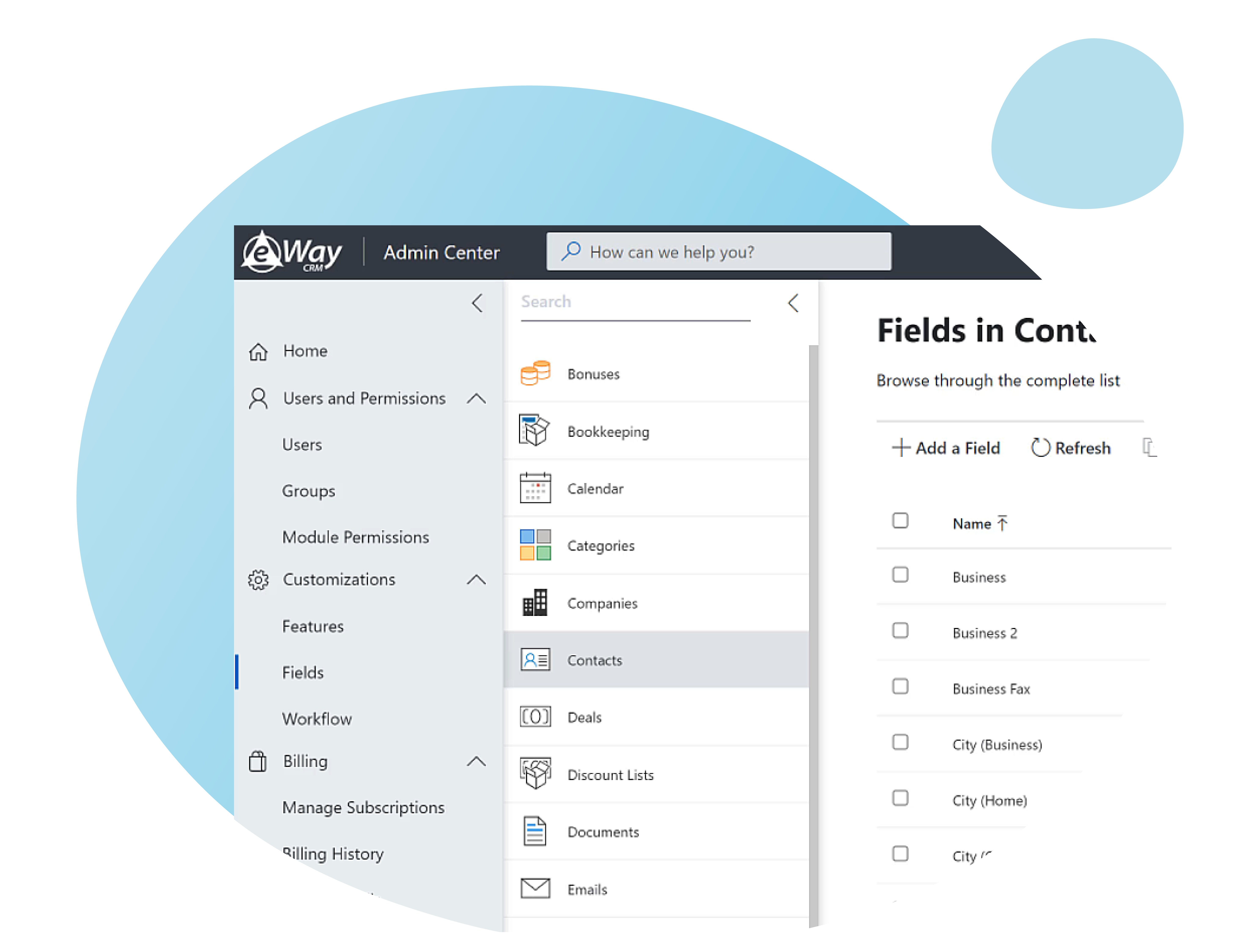 WORDPRESS PLUGIN
Need to integrate eWay-CRM Free with your websites? Use WordPress Plugin for Contact Form 7.
Every time a potential customer fills in a contact form on your web, we instantly create a deal in eWay-CRM.
Integrate your web forms with eWay-CRM Free and save yourself a lot of time.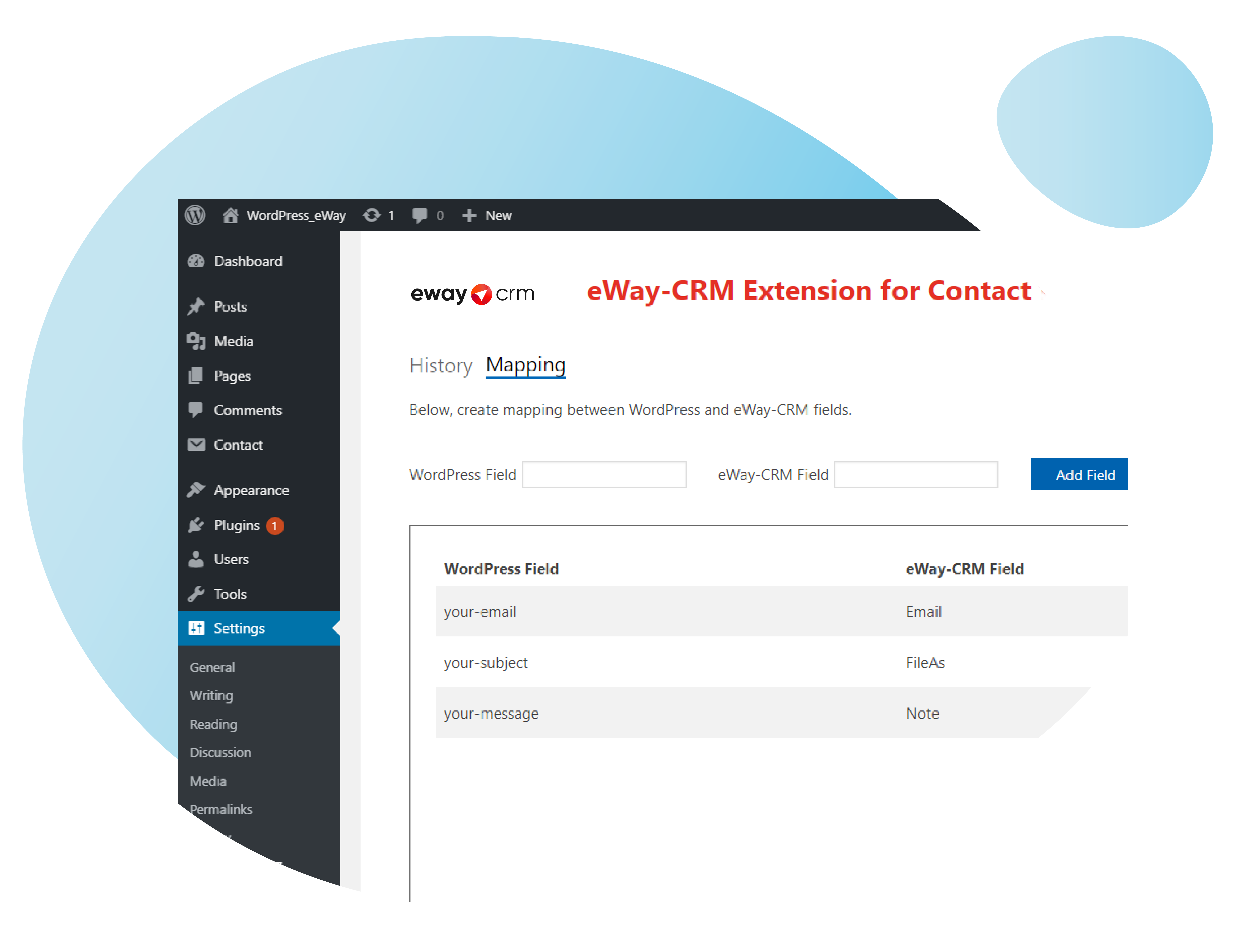 FREE MEANS FREE. WITH NO LIMITS
We designed eWay-CRM Free to help startups, non-profits, and teams with limited budget effectively manage their agenda.
We have no limit on the number of users, number of records, or number of months you can work with eWay-CRM. Our only limit is 200 MB for your emails and documents in our Cloud.
Try eWay-CRM Free today. It's free.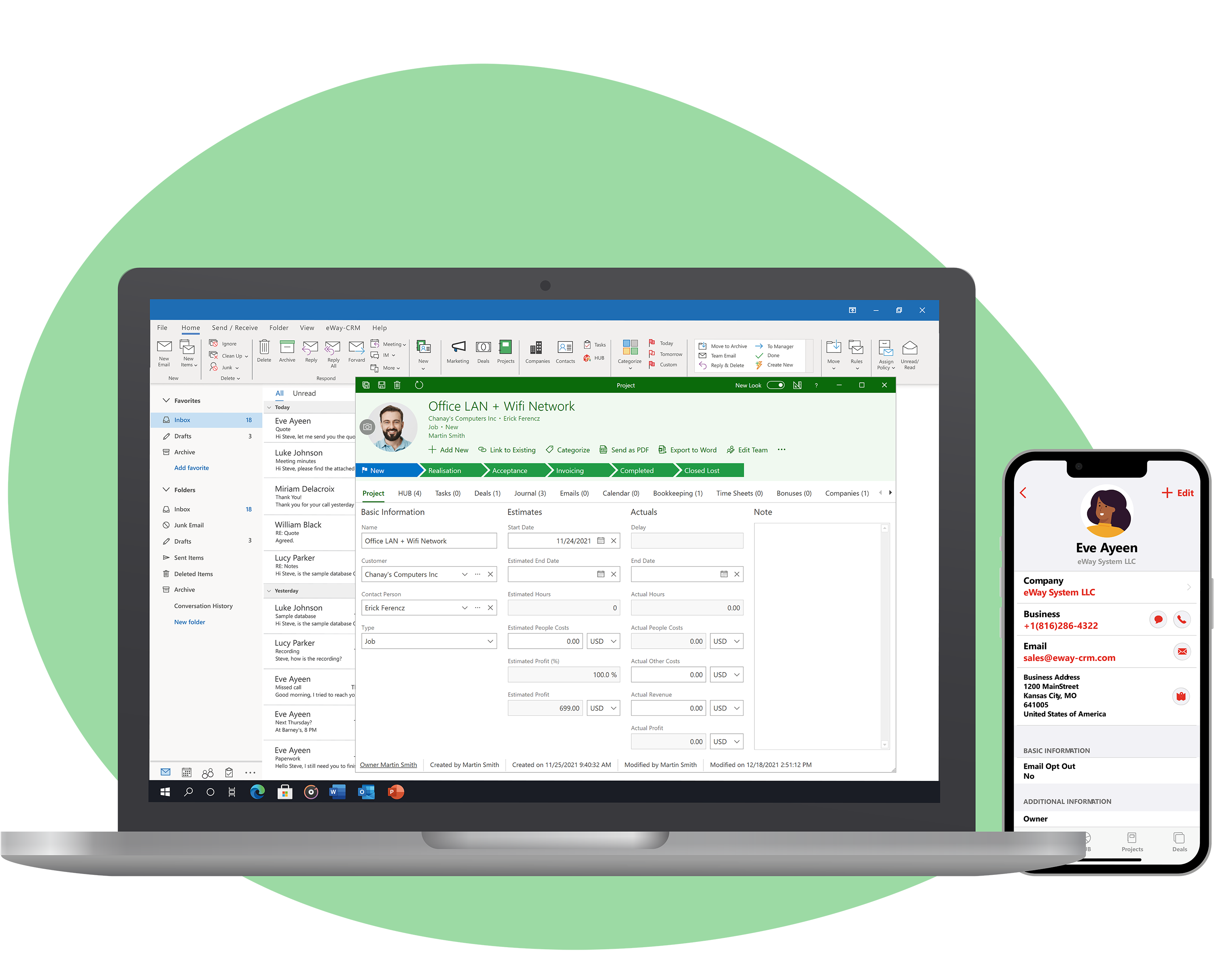 Have a look at how eWay-CRM works.
Try now!
Click the button below and download eWay-CRM for free.
You can also book our consultant. We will make a demo just for you. For free as well.