The best free CRM for Outlook
Turn your Outlook into an effective CRM for free.
AMAZING INTEGRATION WITH OUTLOOK
Turn your Outlook into a professional CRM software at no cost. Work with a well-known environment, stay in one application, and don't switch between. Integrate Emails, Calendar, Tasks, and Contacts.
Get familiar with free CRM software that resembles Microsoft Outlook. Use a tool you already know and decrease your learning curve.
BUSINESS CONTACTS WELL ORGANIZED
Track every CRM contact in a shared database. Synchronize them with Outlook if necessary. Use categories to keep them well organized. Set up different permissions to provide access only to what users really need.
Automatically track emails, save phone calls and meeting minutes. eWay-CRM will remind you if you haven't made contact with a client for a period of more than 30 days. You will never miss an opportunity again.
Enjoy the business CRM managing all your sales marketing activities in Microsoft Outlook.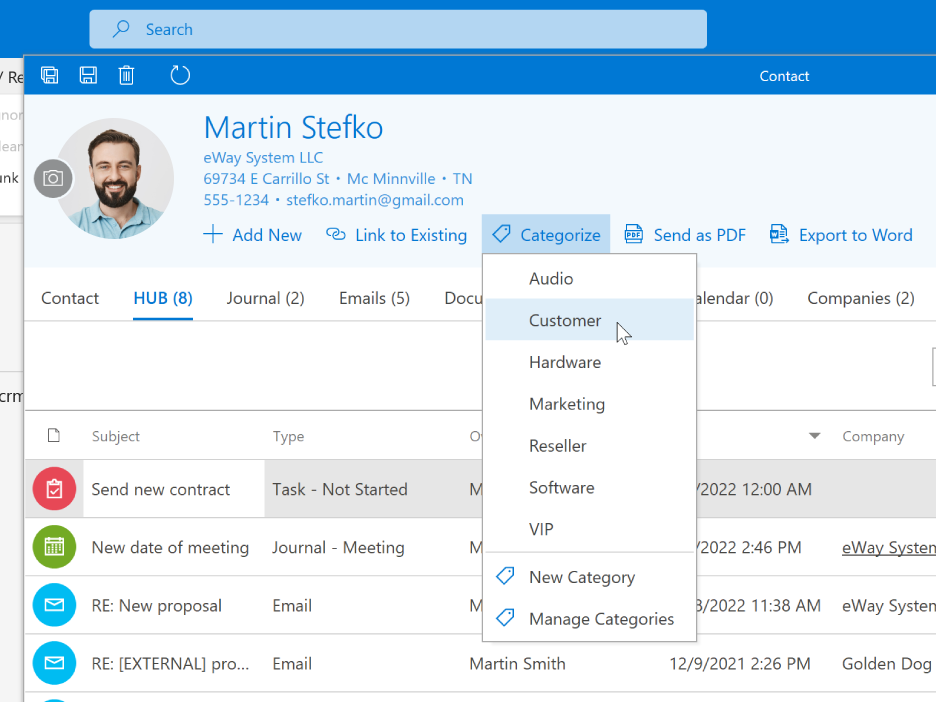 ALL OF YOUR CUSTOMERS IN ONE PLACE
Contacts, Sales, Projects, and Mail Merges are available from your Outlook. Get the full communication history, attach documents, plan follow-ups, send bulk emails. Manage your pipeline, monitor life projects, and let eWay-CRM Free send you reminders when needed.
Utilize eWay-CRM Free to run your business efficiently.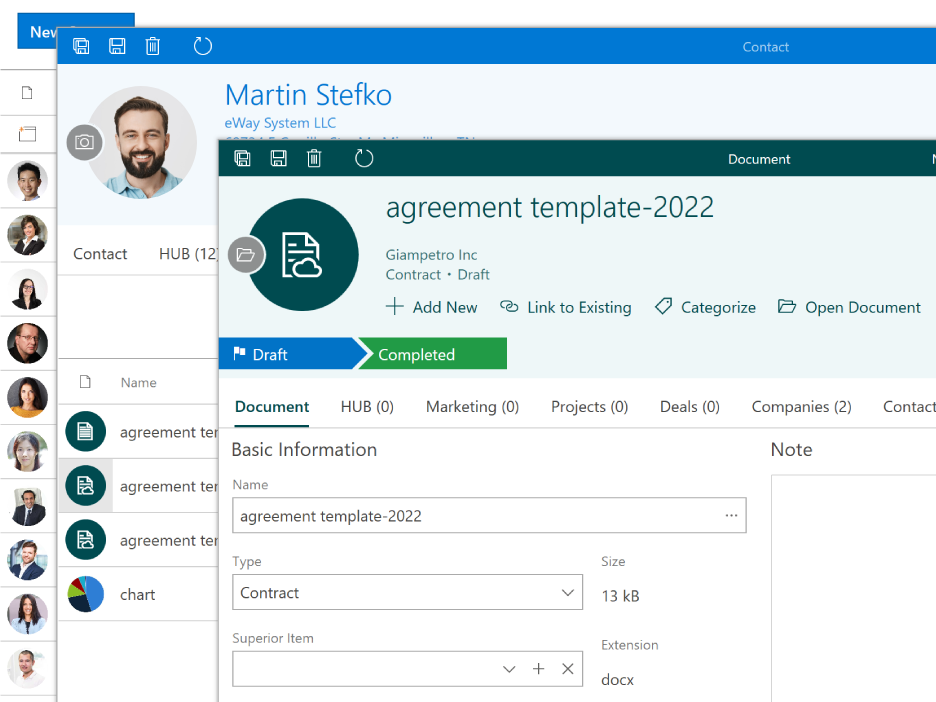 INTEGRATED MAIL MERGES
Boost your email marketing with our Microsoft Word Mail Merges integration. Target your customers and send them a personalized impressive-looking emails.
Turn business opportunities into sales easily with our Outlook CRM Software.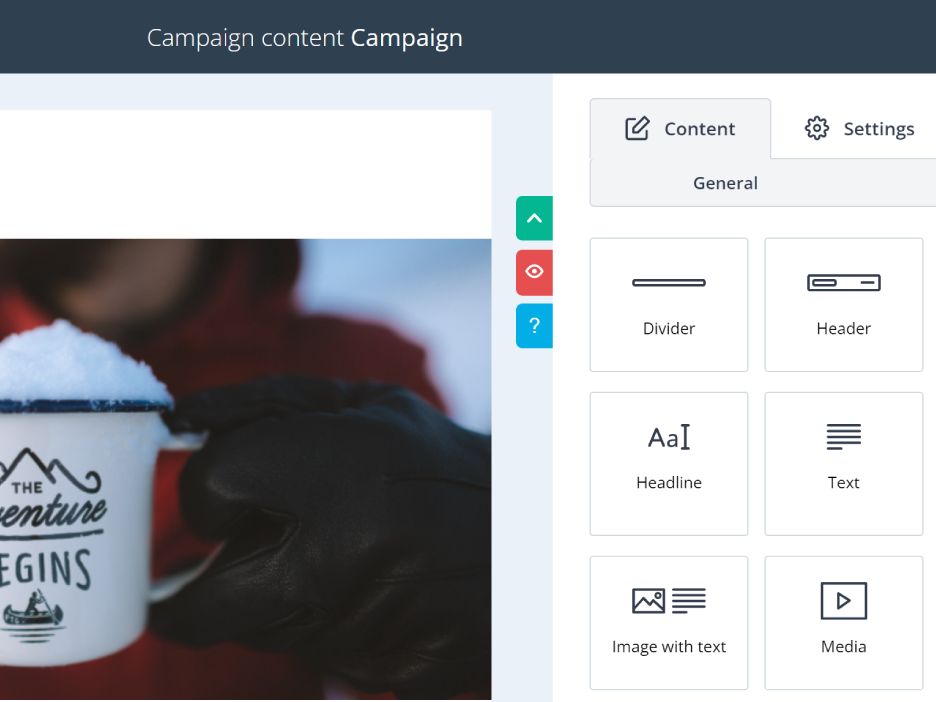 SALES PIPELINE MANAGEMENT
Convert a received email to a business deal. eWay-CRM Free automatically fills in all known data.
Automate your sales with eWay-CRM Free workflow. Let the Outlook CRM software generate tasks, ask for missing information, and calculate your pipeline value in real-time.
Use predefined user views to look at data from various perspectives. Are you interested in 'deals by stages'? Or would you rather see business opportunities within 30 days without any activity? All the views are available.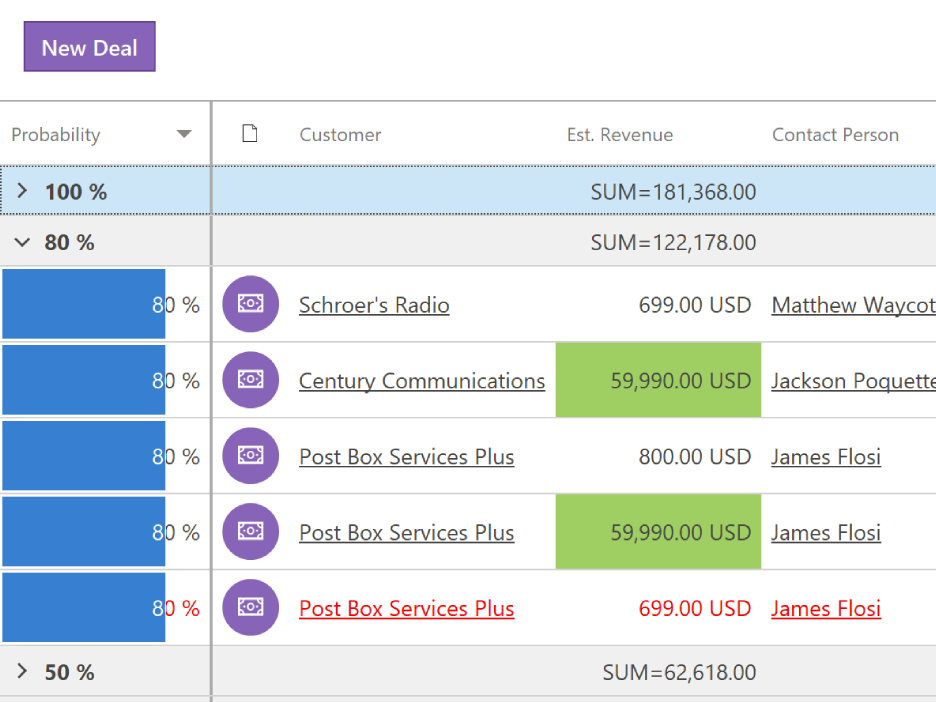 PROJECTS A PART OF CRM? ABSOLUTELY
eWay-CRM Free goes further than most CRMs. As a deal is won, someone has to take responsibility and make sure the job is completed. Convert the deal into a project and run the delivery. All the history of communications will be moved automatically.
eWay-CRM Free workflow feature will help you automate the routine. With predefined templates, you can instantly generate an invoice or a project sheet document.
Not to mention about the Outlook integration – attach emails to projects and keep them well organized. The same applies to tasks and calendar events. Open a project card to find all related information in one place.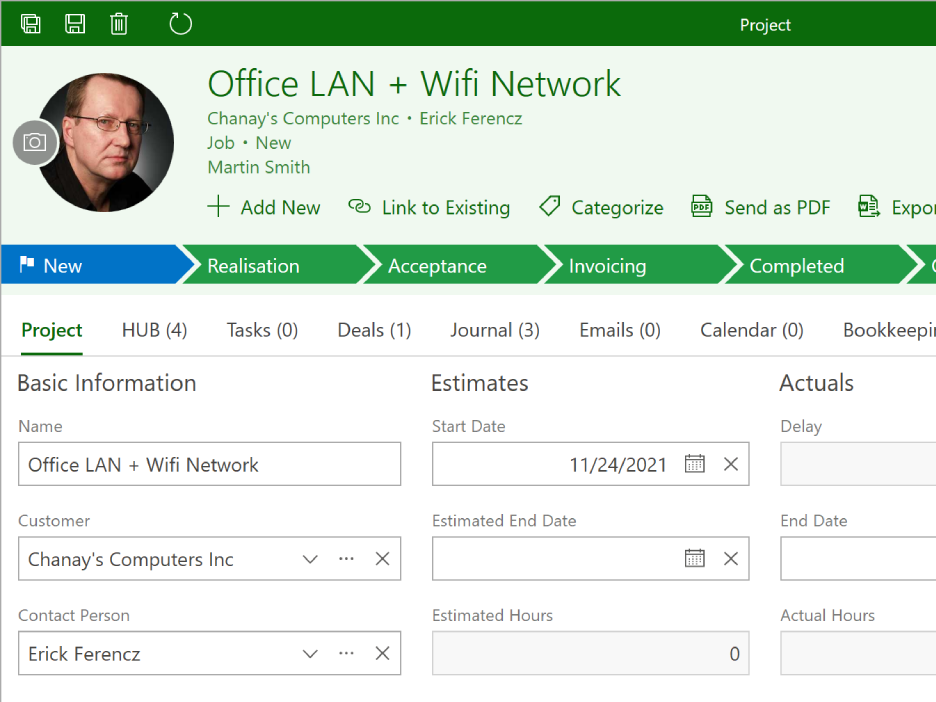 ADVANCED FILTERS AND GRID REPORTS
Customize eWay-CRM Free to your needs.
Group data by any columns, utilize advanced filter editor, save user views for later use.
Conditional Formatting helps you highlight important records or add color scales.
You can save all views for later use.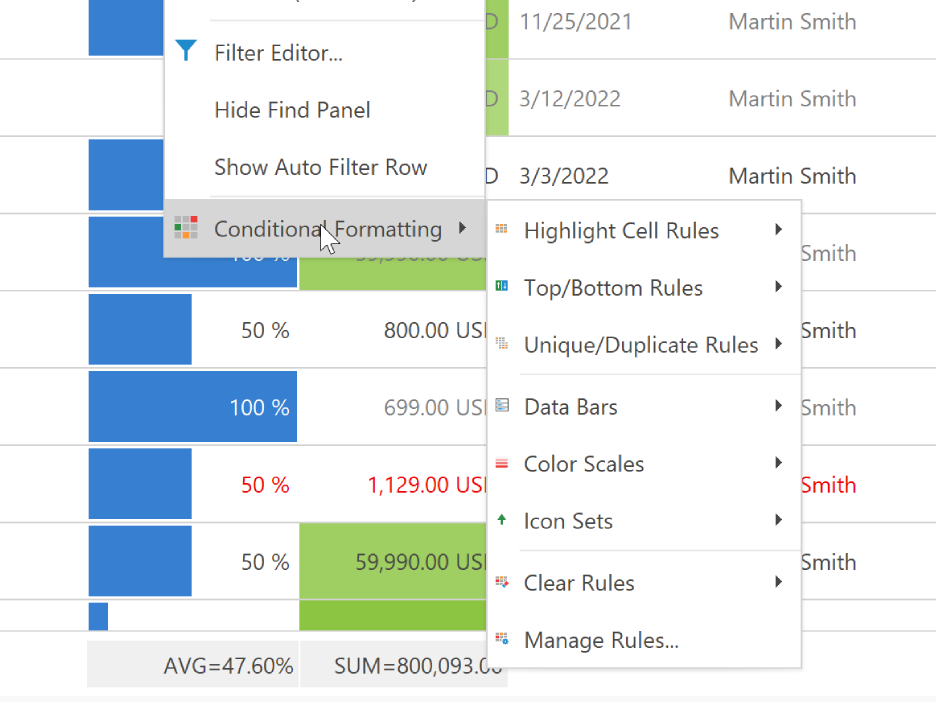 IN-BUILT WORD AND PDF TEMPLATES
Quotations, invoices, letters, project sheets, and more.
Use our beautiful templates and save yourself plenty of time.
Push right click on a record and export it to Word or email it right away as PDF. Yes, that's all a part of our free CRM.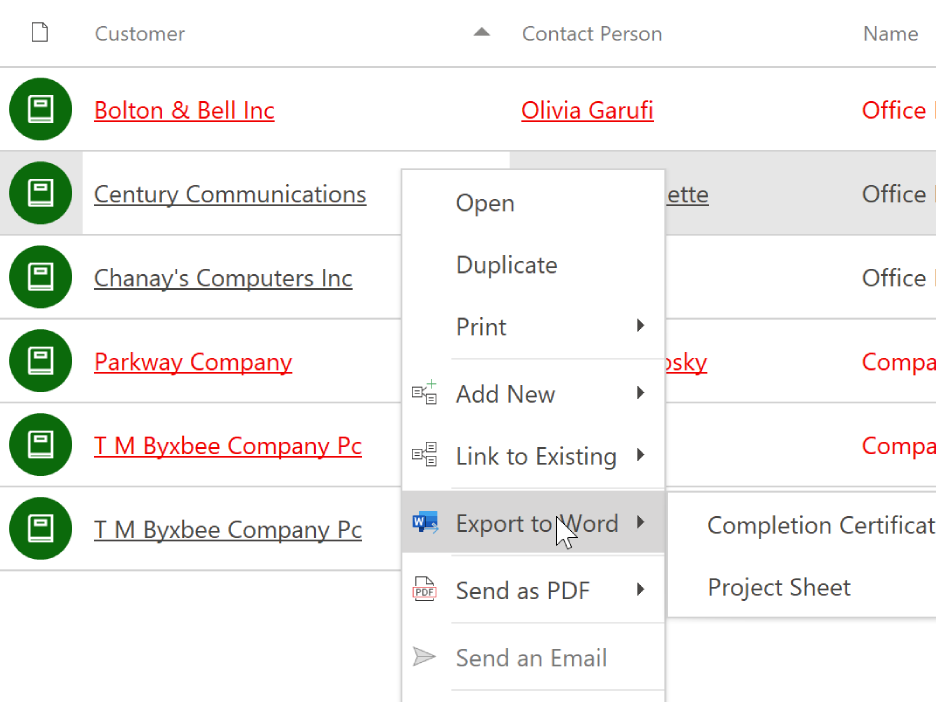 CUSTOM FIELDS FOR YOUR SPECIFIC NEEDS
Do you need to track data specific to your business? Sure!
Use our Admin Center to make your Custom Fields. No matter if you need to track text, number, date, drop-down, or relations. We have them all.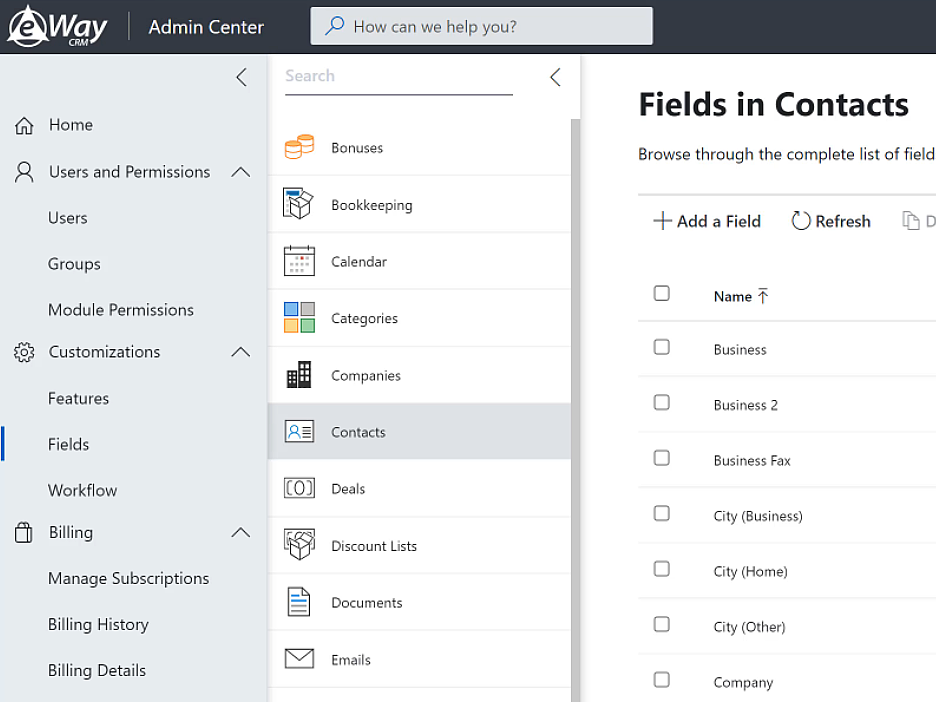 WANT TO MAKE YOUR OWN FORMS? WHY NOT
We understand that different people like to have screens designed differently. This is why we have a form designer so that you can make your own dialogs.
Change the field position, group them as you want, hide the unnecessary ones. Free your imagination.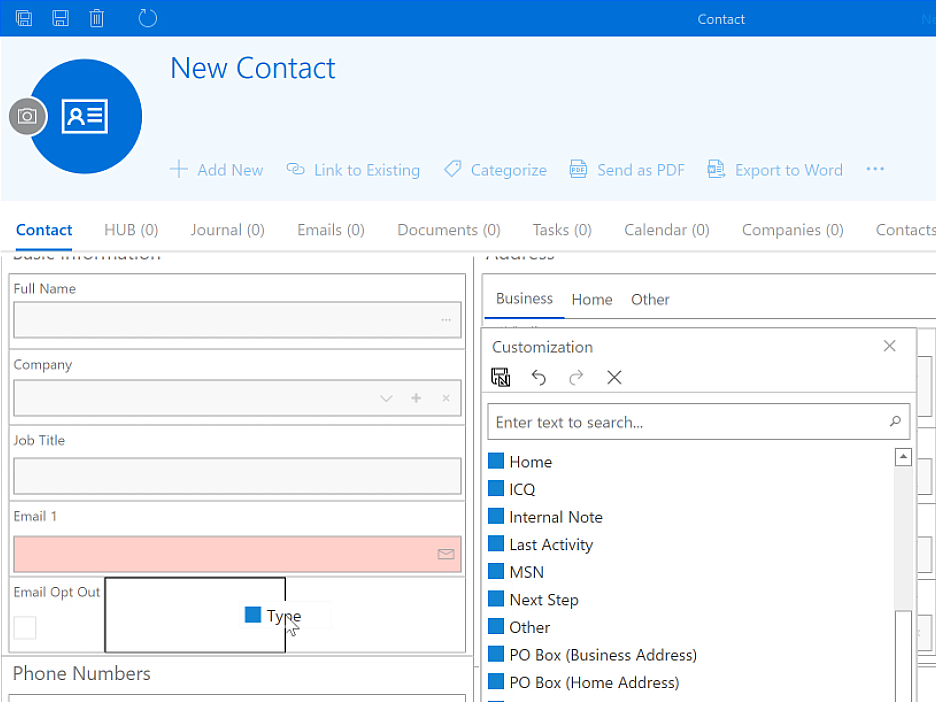 AUTOMATE WITH WORKFLOWS
Stop doing the same tasks over and over. Use the eWay-CRM workflow to automate your processes.
eWay-CRM Free comes with a set of factory workflows and you can adjust them, as you want.
Check for mandatory fields, send emails, generate tasks. Automate.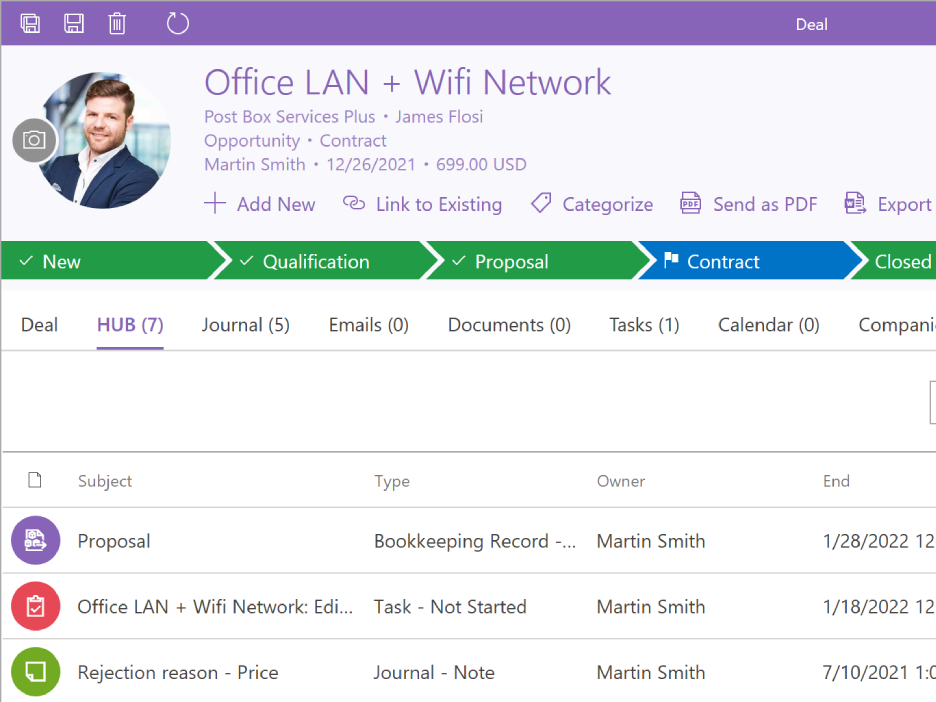 NO LIMITS ON NUMBER OF RECORDS
eWay-CRM has no limits on the number of records. As longs as you keep your database under 200 MB, you can enter as many contacts as you want.
If you run out of space, you can upgrade your subscription at any time.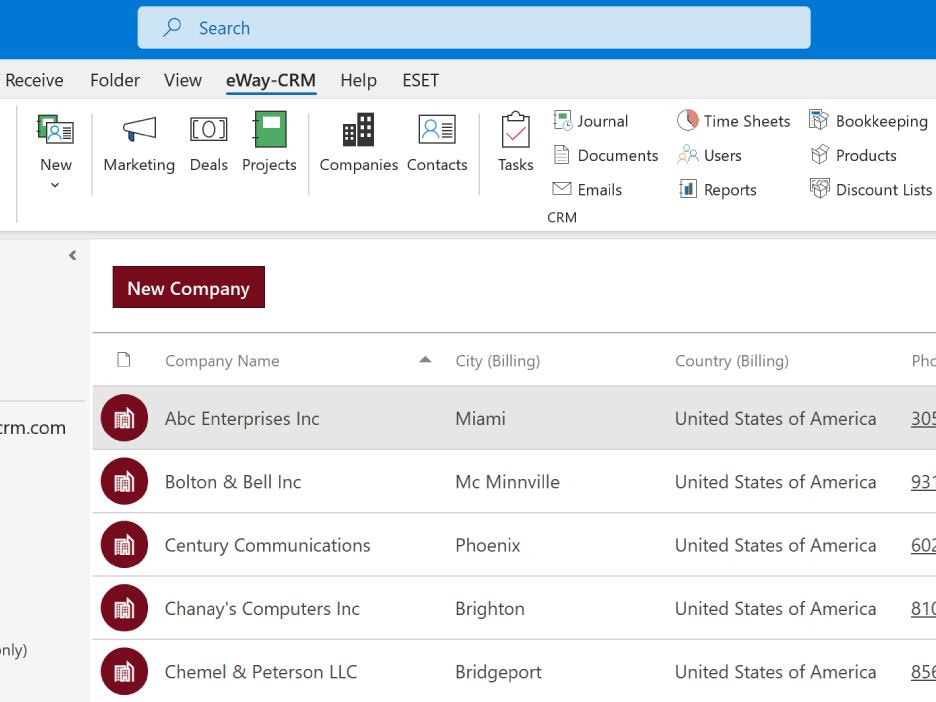 ALWAYS UP TO DATE
With eWay-CRM Free, you get access to all updates we release.
All the new features, security patches, and speed ups. You get them all as do our customers.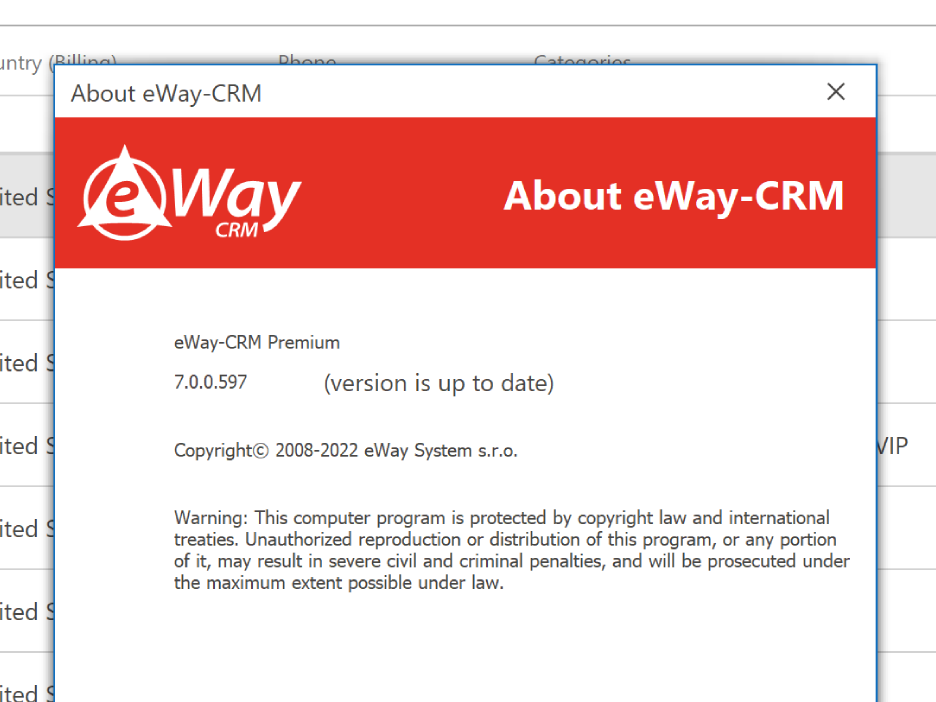 WORDPRESS PLUGIN
Need to integrate eWay-CRM with your web sites? Use WordPress Plugin for Contact Form 7.
Every time a potential customer fills in a contact form at your web, we instantly create a deal in eWay-CRM.
Integrate your web forms with eWay-CRM Free and save yourself a lot of time.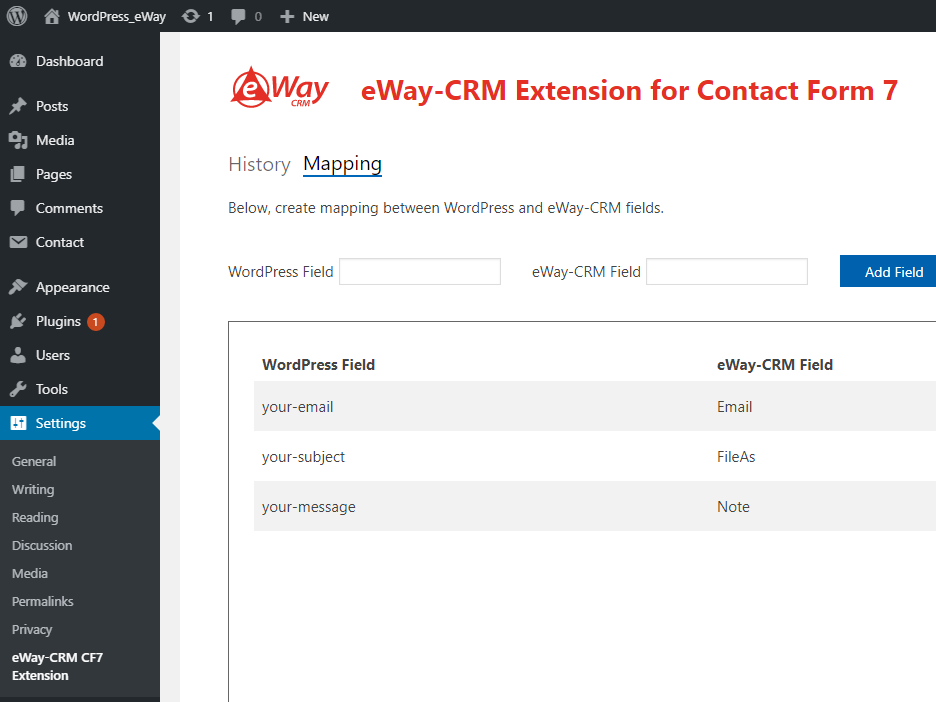 STUNNING SUPPORT
Do you have a question or a technical difficulty? Visit our customer support page. There you will find articles, videos, ebooks, and business podcasts.
You can also use our life chat or email us.
API FOR FURTHER INTEGRATIONS
Want to integrate eWay-CRM Free with other apps? Use our API.
We made it simple enough so that so that anybody with just a small experience can build integrations.
Our developer portal helps you start. Code samples and open-source apps provide the best guidance.
FREE MEANS FREE
eWay-CRM Free is free. There are no hidden charges, no commitments.
We designed the free CRM software to help individuals run their small businesses. When they grow and need professional CRM for teams, they can upgrade any time. But only when they are ready.
Have a look at how eWay-CRM works.
Try now!
Click the button below and download eWay-CRM for free.
You can also book our consultant. We will make a demo just for you. For free as well.