Sales Representatives
Find the Outlook CRM provider close to you

eWay System LLC
Kansas City, MO, United States
Official US office since 2016.

Resource Telecom Group, Ltd.
Glasgow and Edinburgh, United Kingdom
Resource Telecom Group is one of the UK's most trusted names in Telephone, network and IT solutions. We supply a joined up solutions for Businesses to get the most from there phone systems, IT systems and CRM systems ensuring your staff are able to operate at maximum efficiency. Our highly trained engineering team will ensure you get the right solution every time.
Level: Implementation Partner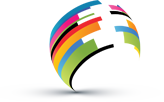 CRM4Business
Melbourne, Australia
CRM4Business strives to help business owners develop a solid foundation and business strategy so they can be successful. We will work to improve sales, productivity and IT systems with the best CRM for Outlook, eWay-CRM. We offer you a five star experience personalized to suit your business and budget. Find out how we can help you and your business today!
Level: Sales Partner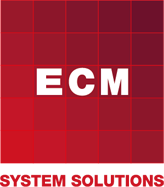 ECM System Solutions s.r.o.
Opava, Czech Republic
ECM System Solutions s.r.o. is a Czech company that operates on Czech and Slovak market. It's main focus is a ECM (Enterprise Content Management) software and custom software development.
Level: Implementation Partner
2i Power Prolight Ltd.
Athens, Greece
2i Power Prolight Ltd. is a business process consultant and a system integrator. They help companies implement and run IT systems into their organizations.
Level: Implementation Partner
XV1 – Stein Eksveen
Oslo, Norway
Stein Eksveen is our exclusive partner in Norway, Sweden and Denmark. Stein Eksveen has been working as an SAP Basis consultant for close to 20 years, in companies like IBM, Spring Consulting and EVRY. He will focus on sales and implementation of eWay-CRM.
Level: Implementation Partner

TOP CRM
Moscow, Russia
Top CRM is our Russian representative. They are CRM consultants and system integrator.
Level: Implementation Partner

S4B s.r.o.
Bratislava, Slovakia
S4B s.r.o. is an official representative of eWay-CRM for Slovak market. Besides our product, they focus on Pohoda accounting software and virtual office platform.
Level: Implementation Partner
Do you want to become a partner?
Our product is very unique for its close integration with Microsoft Outlook. Customers love it so add eWay-CRM to your portfolio. We have different partnership models from simple recommendations till full implementation partnerships. Call us or write an e-mail to find out more.