Sales Management inside your Outlook
Streamline your sales right from Microsoft Outlook. With eWay-CRM.
TURN YOUR OUTLOOK INTO A FULLY-FLEDGED SALES TOOL. WITH EWAY-CRM
Most of the client communications are done over emails. Why don't you use your Outlook and turn it into a fully-fledged Sales Management tool?
eWay-CRM extends your Outlook of a professional CRM. It adds a set of features you need to effectively manage your sales and customers.
The best part is that eWay-CRM looks and works exactly like Outlook. That means that your team doesn't need to learn anything new. If they know Outlook, they know eWay-CRM.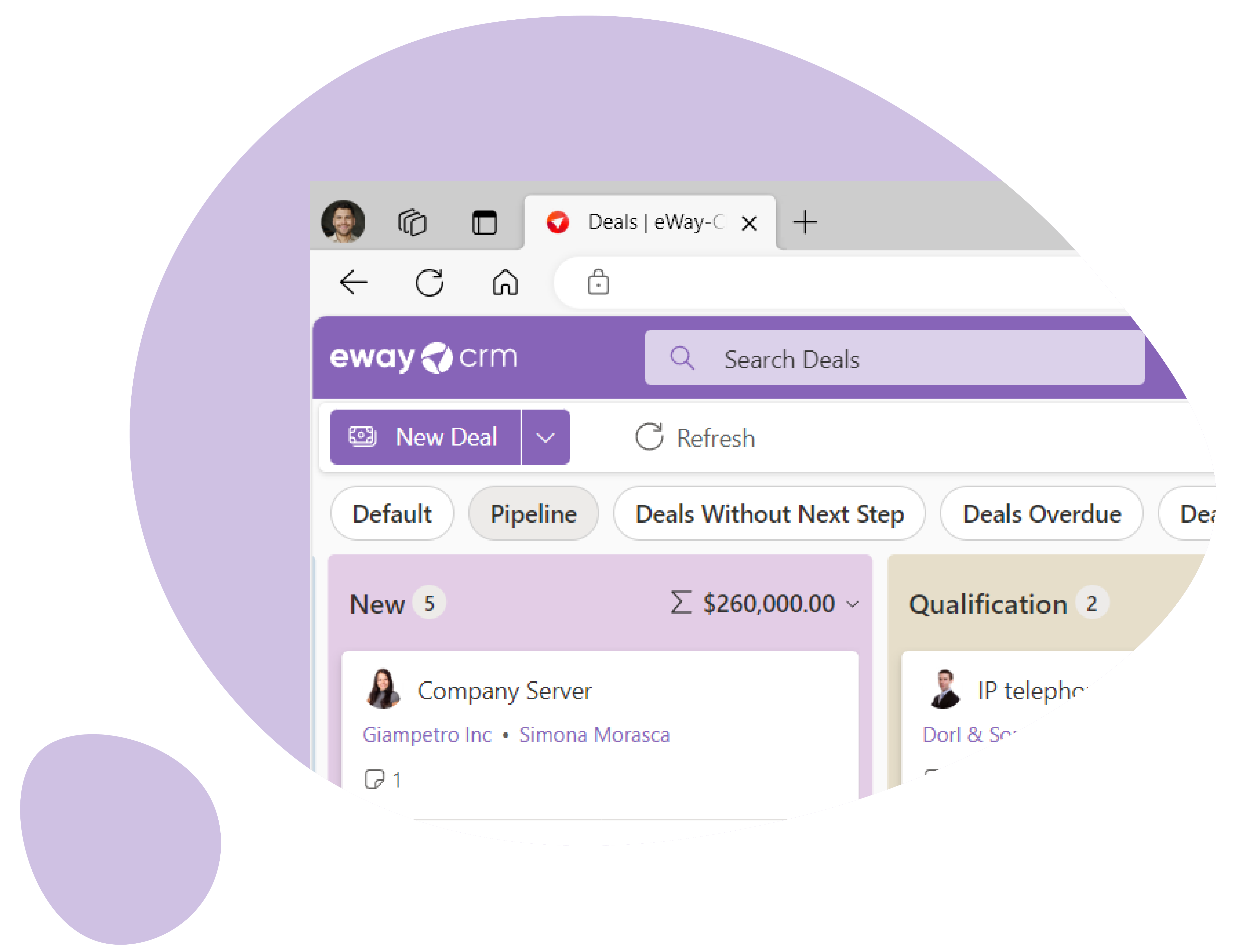 ORGANIZE EMAILS AUTOMATICALLY. WITH EWAY-CRM
Do you email your clients back and forth? Let eWay-CRM organize them by contacts and deals. If you or somebody else on your team opens a contact or deal, they will find the complete history of communications.
Give people the tools they need to do things efficiently. Stop wasting your time on answering questions they can answer themselves by looking into a CRM.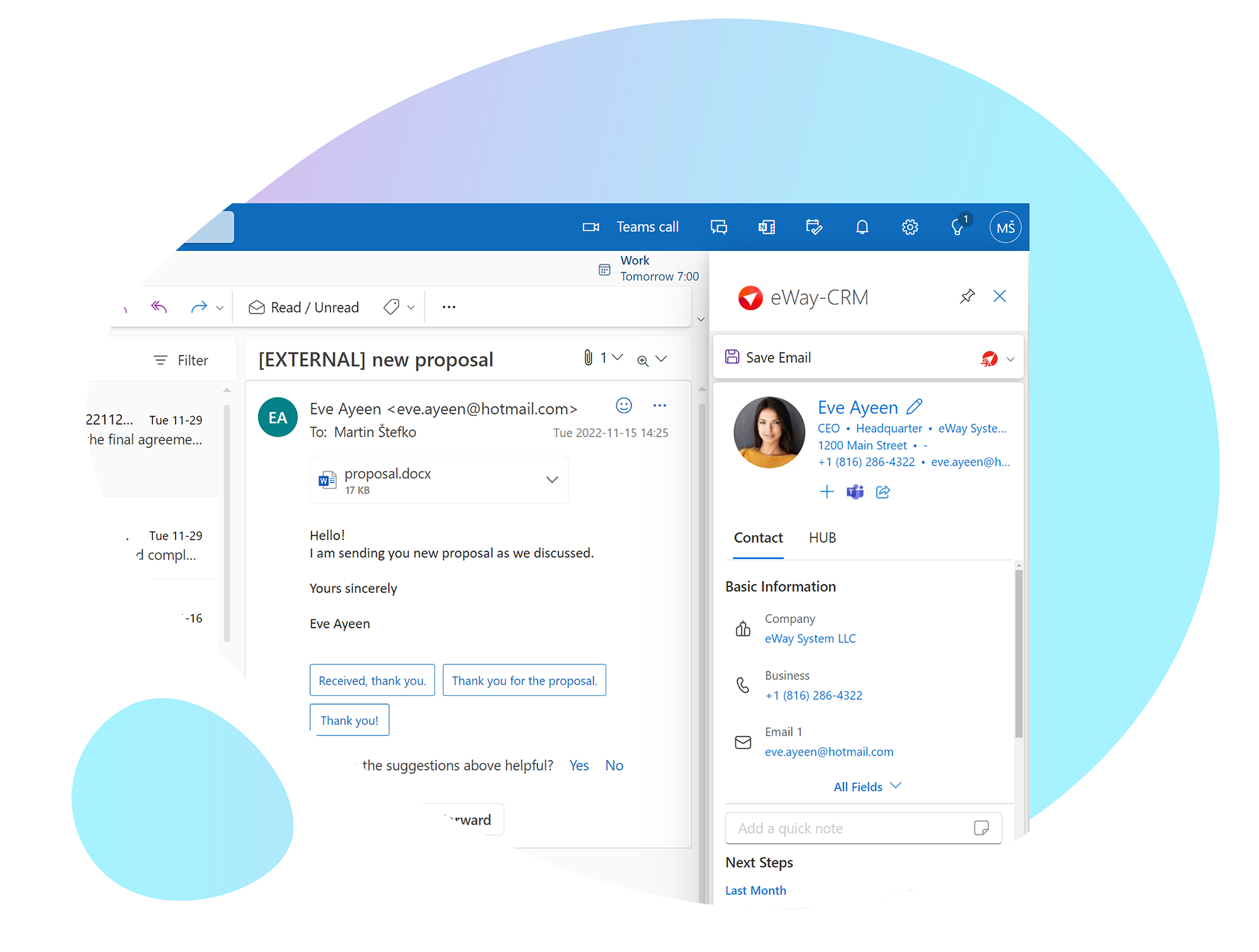 INTEGRATE WITH YOUR TASKS AND CALENDAR. WITH EWAY-CRM
Take tools you already use and integrate them with eWay-CRM. When arranging a meeting or planning a task, you can link it with a deal or a contact and let everybody know you are already in charge.
eWay-CRM extends your Outlook tasks and calendar or the Superior Item field. You can use it to select whatever the meeting is related to – a deal, company, or contact. Everybody on your team will know you already set up the next steps. It's that simple.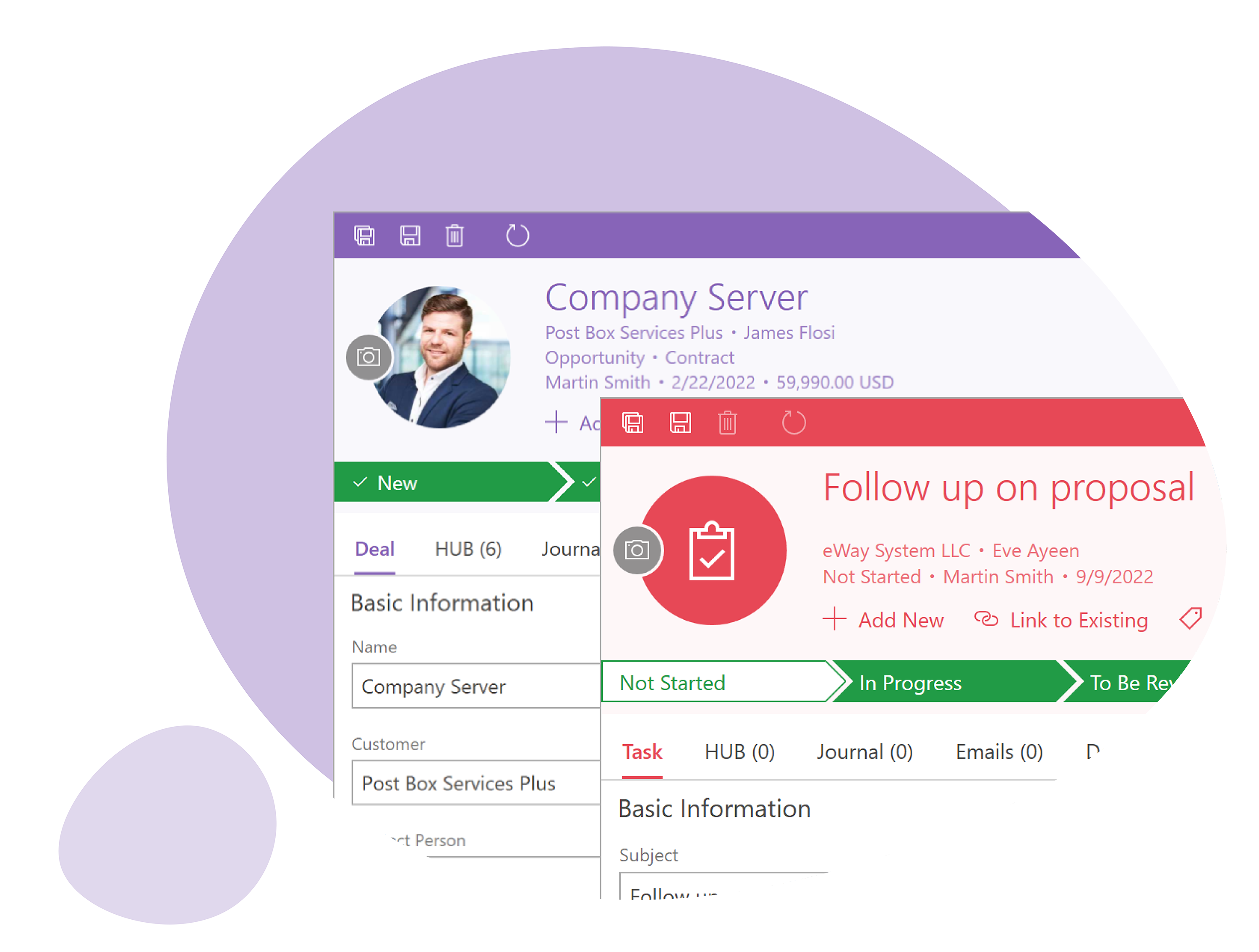 CONVERT EMAILS TO DEALS. WITH EWAY-CRM
Have you received an email inquiry? Convert it into a deal in a single click! eWay-CRM automatically creates the opportunity, fills in the customer and contact person, and saves the email.
Don't waste time on things that can be automated and increase your efficiency. With eWay-CRM.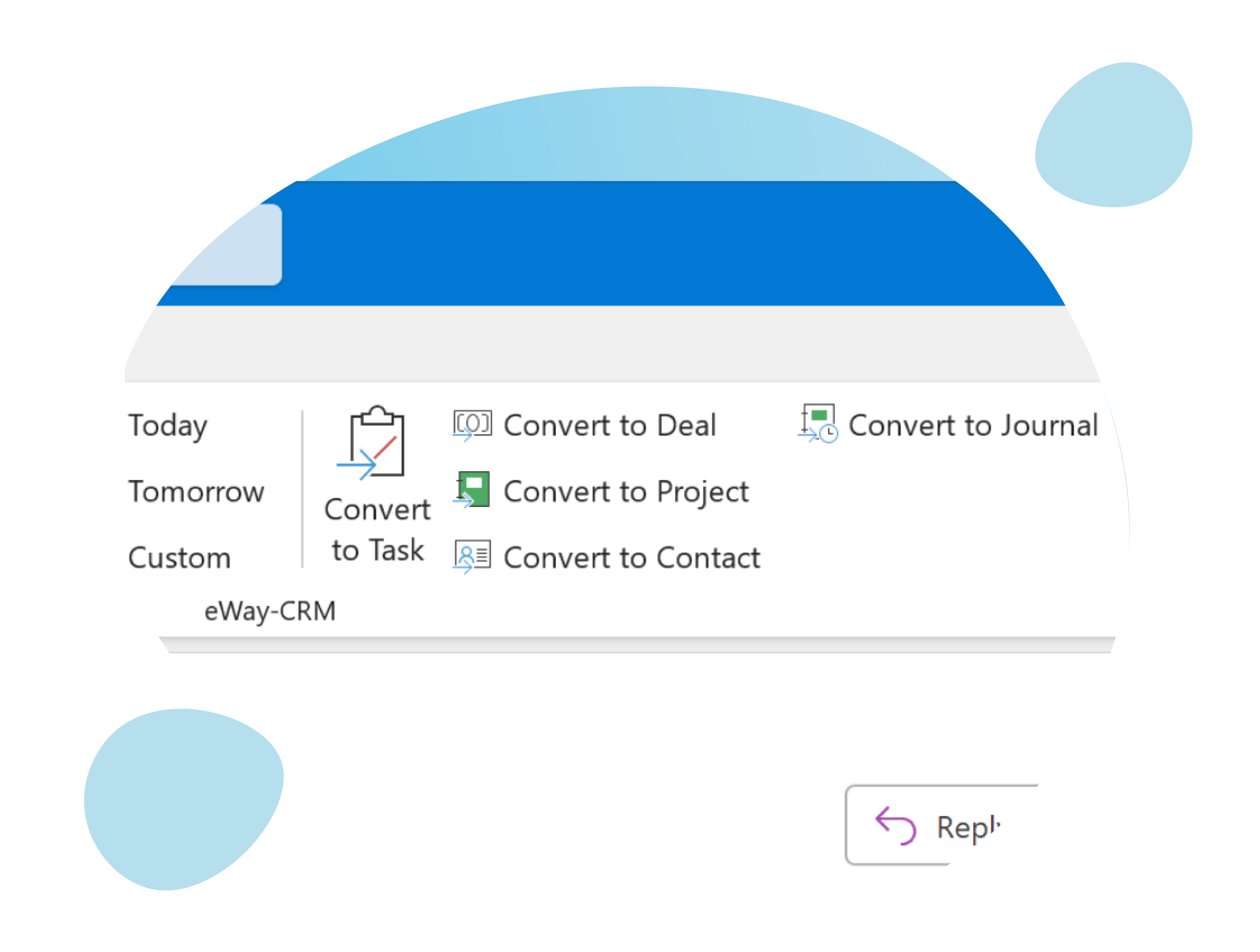 GET THE FULL PICTURE. WITH EWAY-CRM
Get eWay-CRM Online to enable preview panels in Outlook. If you select an email, you will find there complete information about the person you are writing with.
Check the HUB to get a list of all emails and notes related to a certain contact, that you or somebody else had already saved. See if anybody planned a follow-up and coordinate your efforts.
The best part is that eWay-CRM Online works everywhere – in Outlook for Mac, web, mobile, and PC.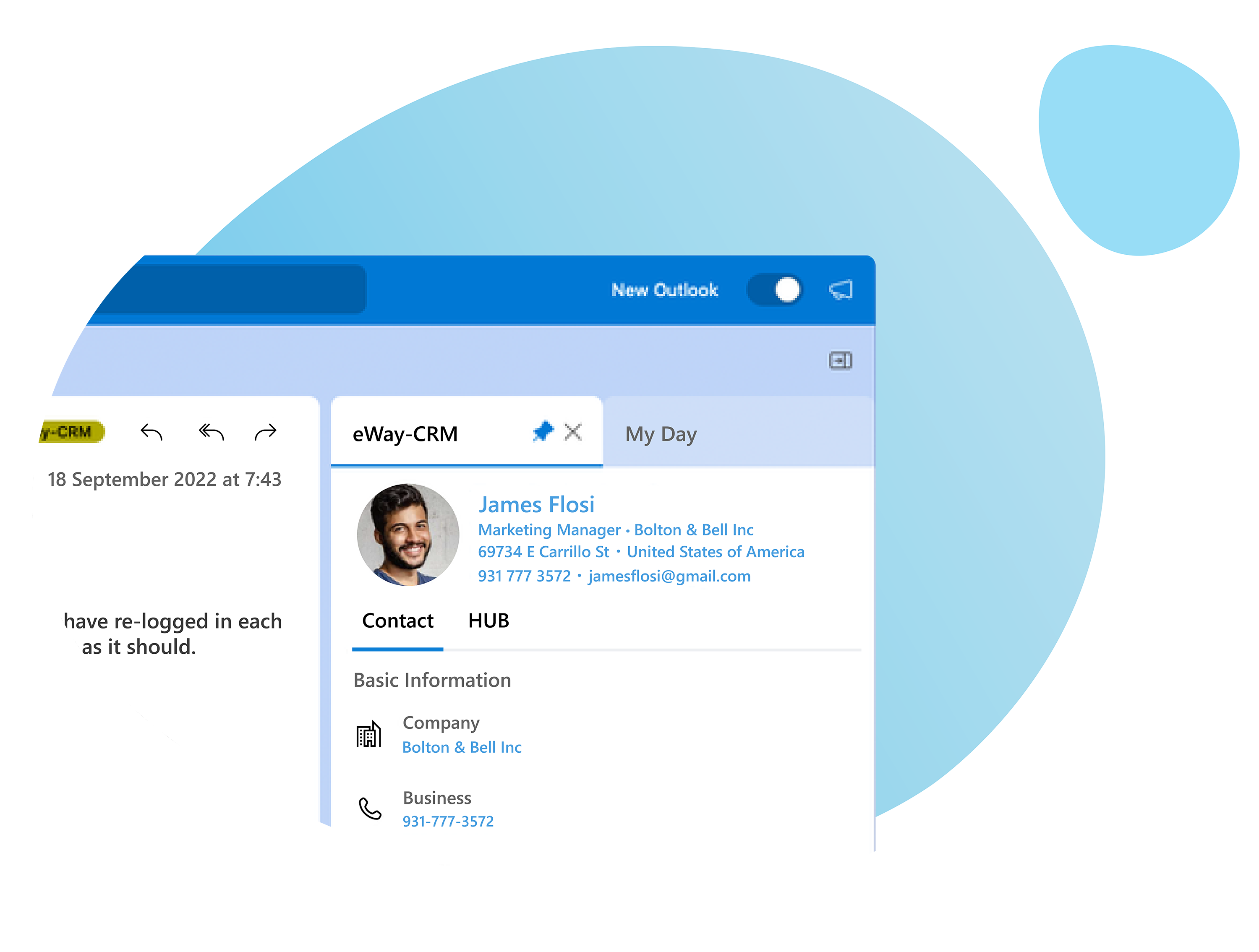 TRUSTED BY 1,500 COMPANIES WITH OUTLOOK

WORK ANYWHERE AND ANYTIME
In the office? On the go? Need to finish a task on your home Mac? Grab whatever device is around and just do it.
eWay-CRM is the strongest inside Windows Outlook, but the web and mobile apps have your back when the going gets tough. eWay-CRM is always there.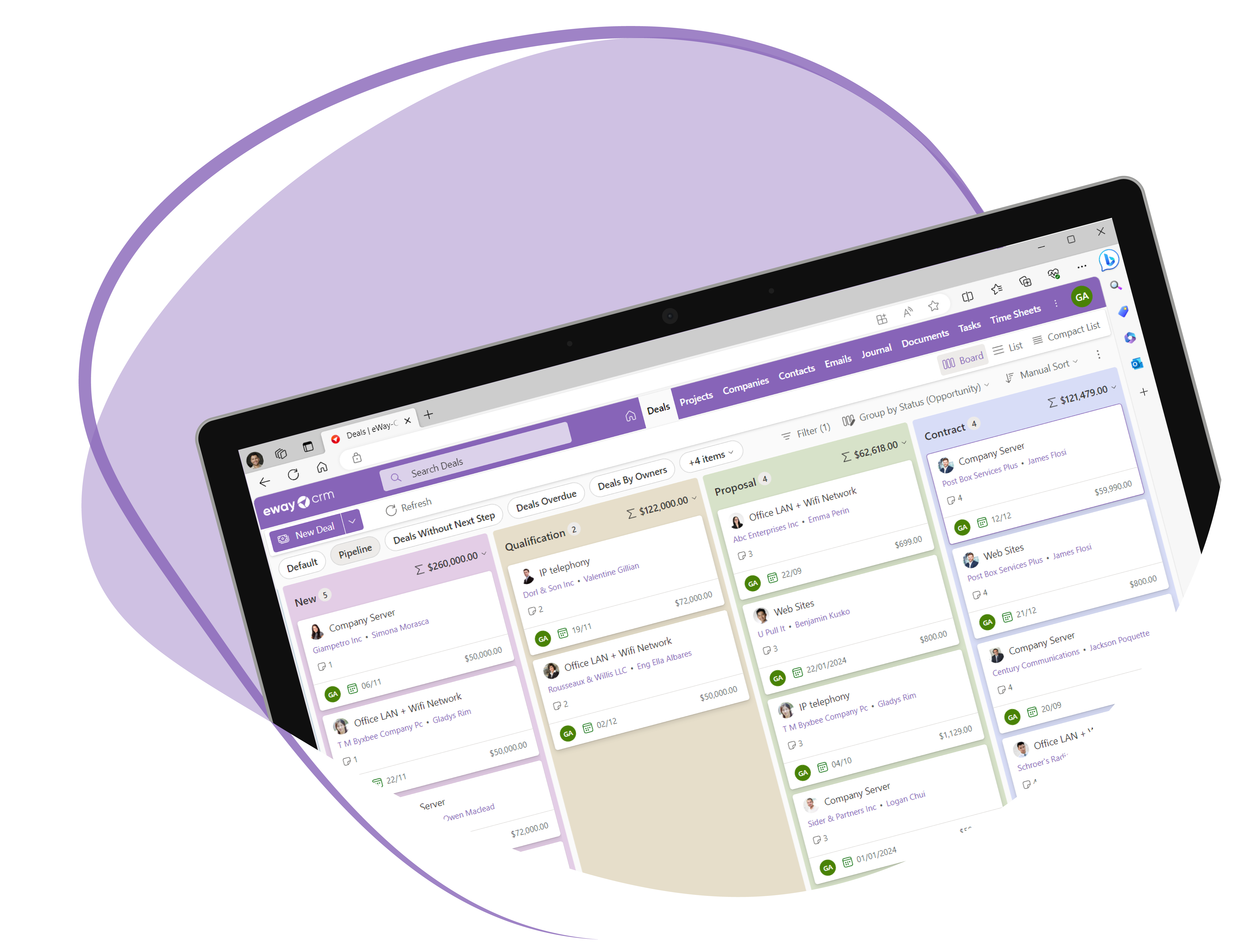 CREATE YOUR OWN PIPELINES
Automate routine tasks with our workflows. Design your own pipelines and let eWay-CRM generate reminders, and email notifications, or check for important fields.
We understand that selling different products and services may require a different set of steps. This is why you can design multiple workflows and let each correspond with your specific needs. It's so cool.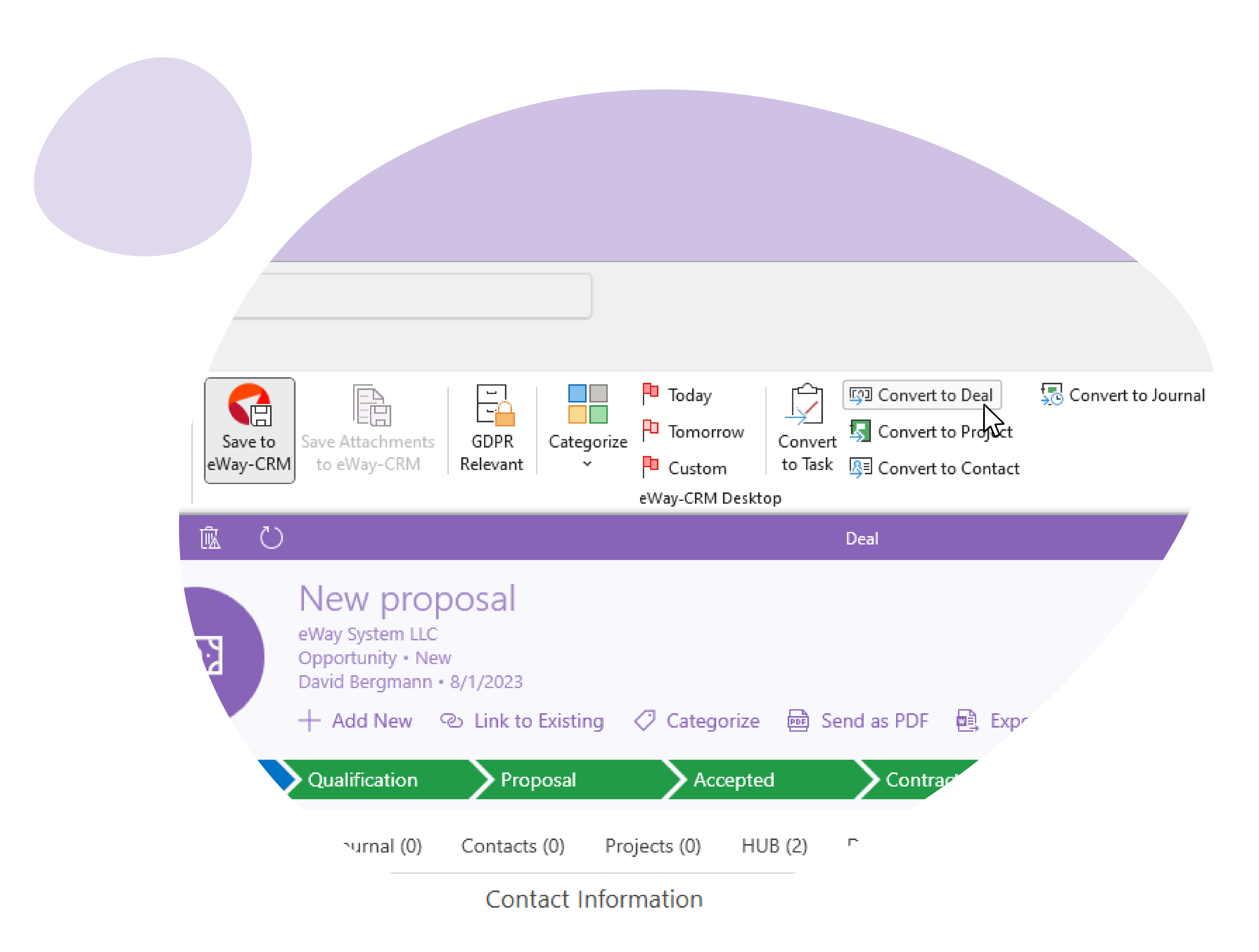 COLLABORATE ACROSS YOUR TEAM
Data is most useful when shared with others. Collaborate.
eWay-CRM sits on the cloud or can be installed on your servers. All data is automatically shared with your team so everybody can read what you agreed on with the customer and what the next steps are.
You don't need to carry the weight of the world on your shoulders. Let others help you. Let eWay-CRM help you.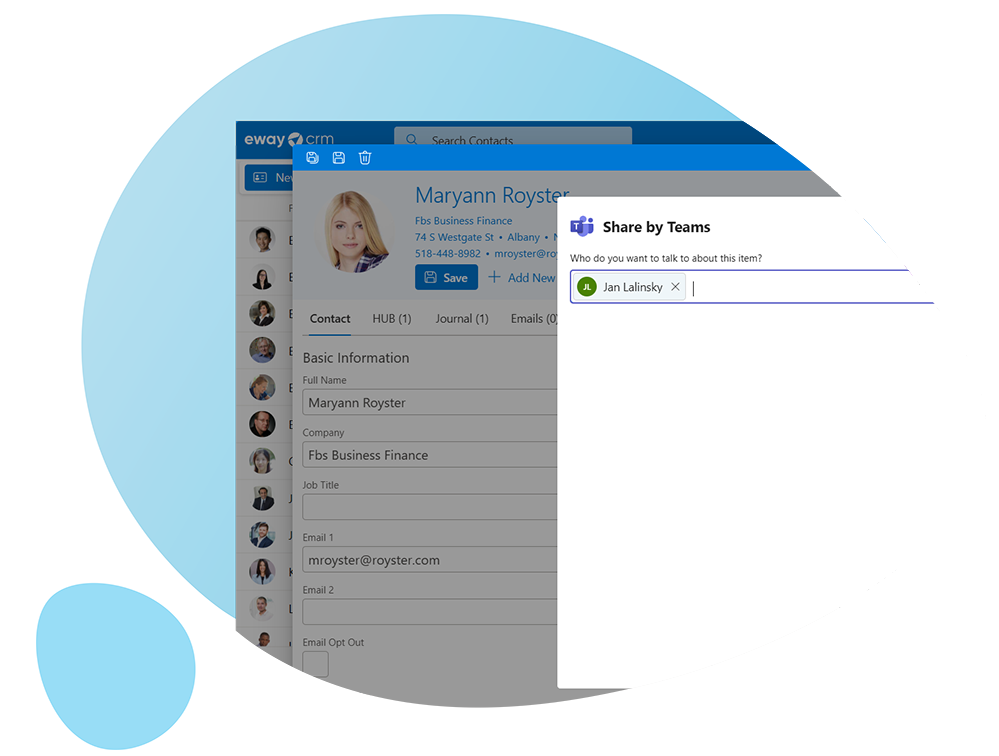 PEOPLE LOVE EWAY-CRM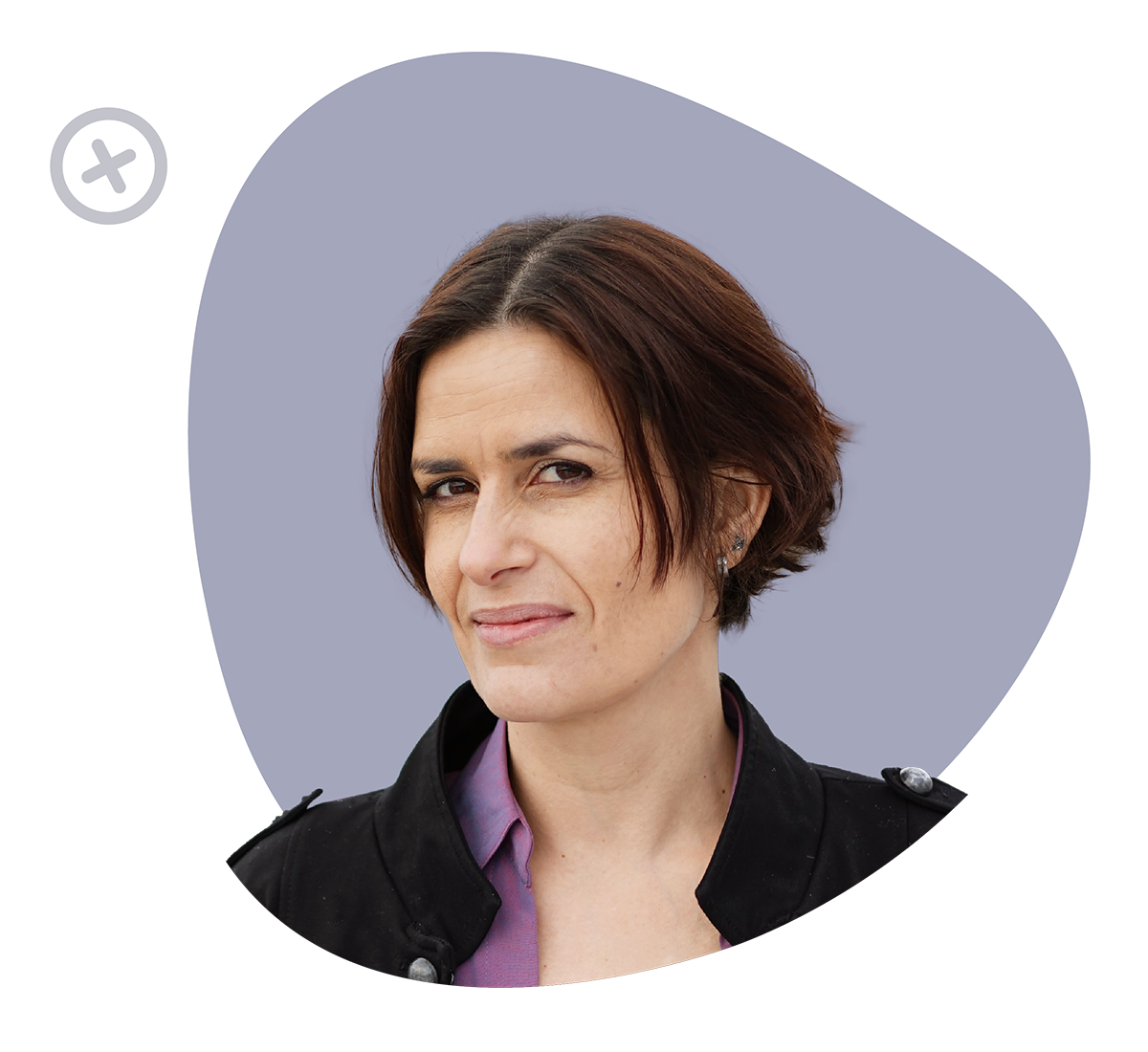 We experienced huge growth in sales during Covid and eWay-CRM helps us track them all. We can easily find out each deal's status, what we agreed on, and what the next steps are.
Kamila Dmitrukova,
marketing manager at SONET
STAY IN CHARGE OF THE SALES EXECUTIVE DASHBOARD
Take control of sales and start using the free PowerBI Sales Executive Dashboard. Get detailed stats about the performance of each member of your team.
The Sales Executive Dashboard is a free PowerBI app that contains the most popular sales reports. It gives you the perfect picture of the sales department outcomes as well as on outcomes of each sales rep.
The best is that it works on PC, Mac, web, and mobile.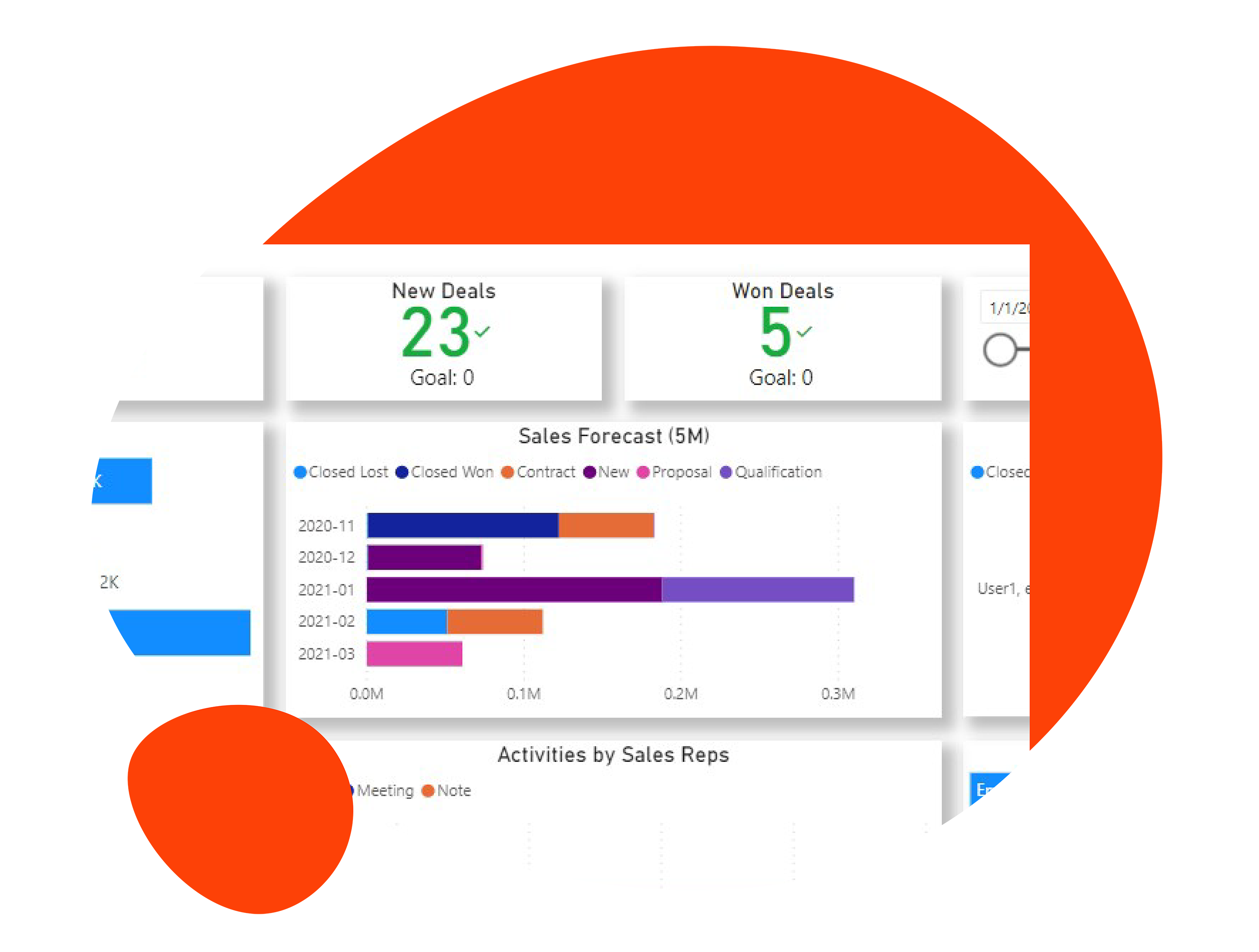 CREATE QUOTES
Need to send your clients quotes? Use our Bookkeeping module and the Proposal template.
You can create a list of your products and services and use them in your proposals. You can even set individual processes for your customers and never make a mistake. It's so simple.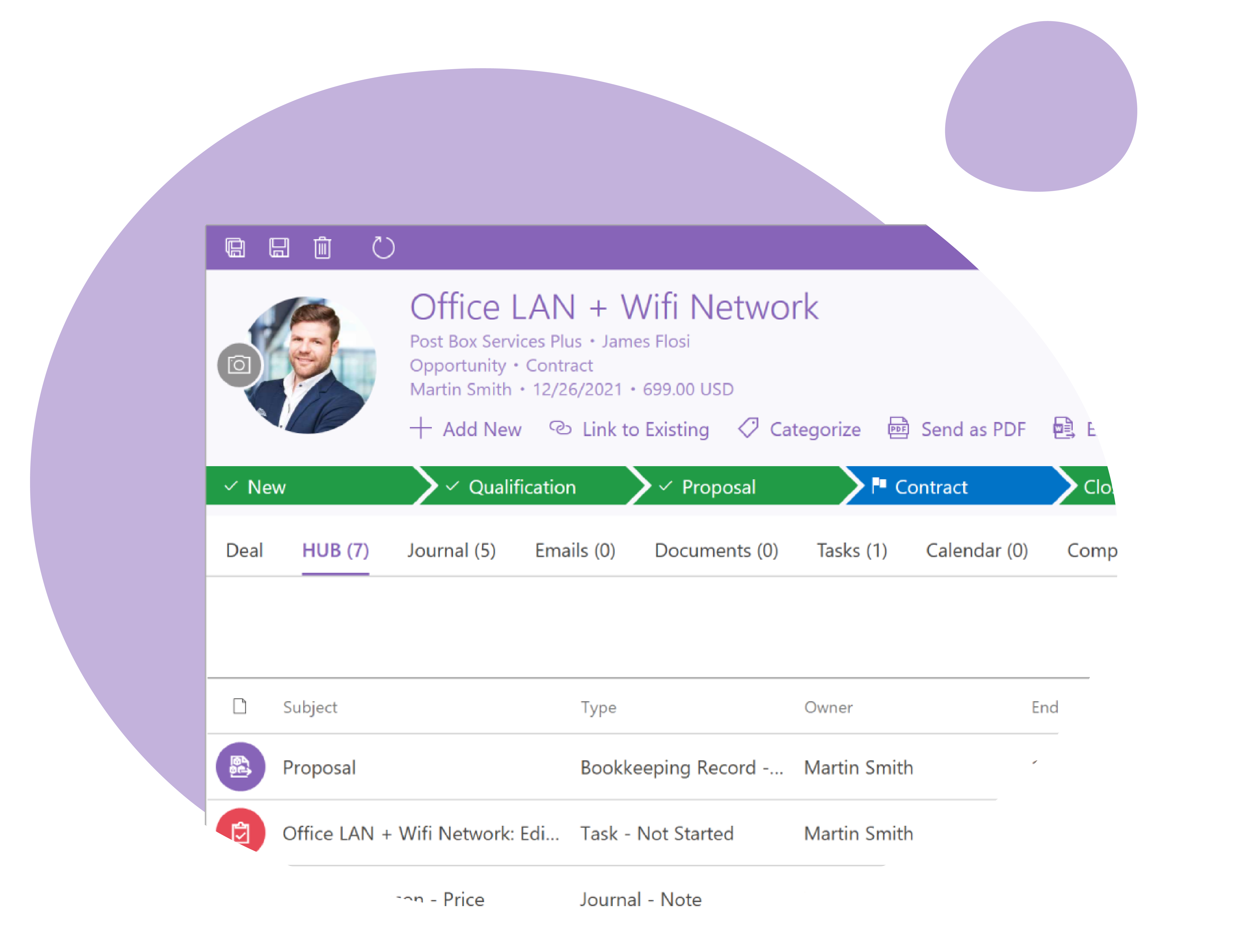 SEND BILLS
The bookkeeping module can also help you with generating invoices. If you integrate with QuickBooks, your billing will be a piece of cake!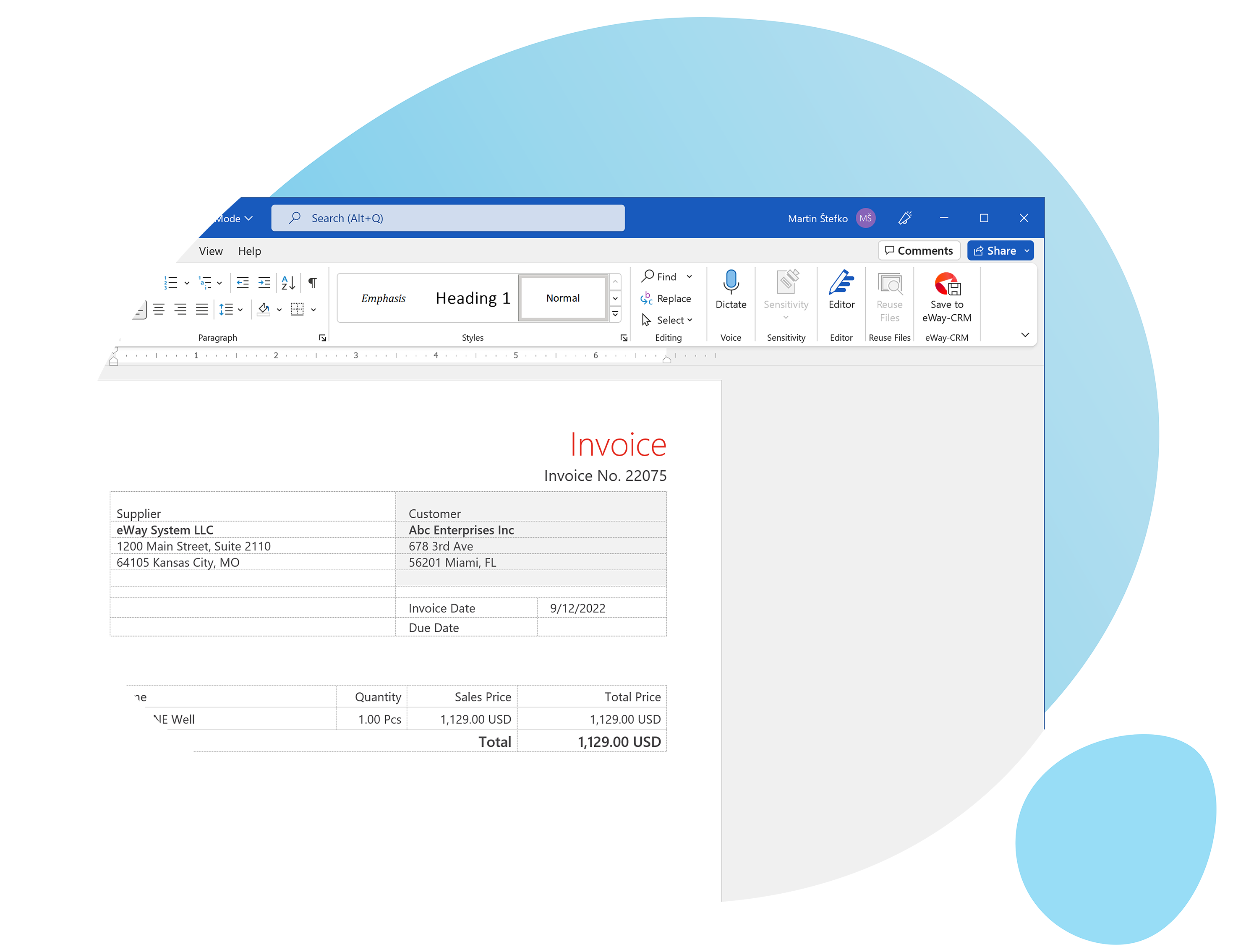 AN AWARD-WINNING PLATFORM
CONTACTS AND COMPANIES INCLUDED
eWay-CRM is not just a sales tool. It can help you build a single and shared list of your contacts and companies and make them available to your team. Anywhere and anytime.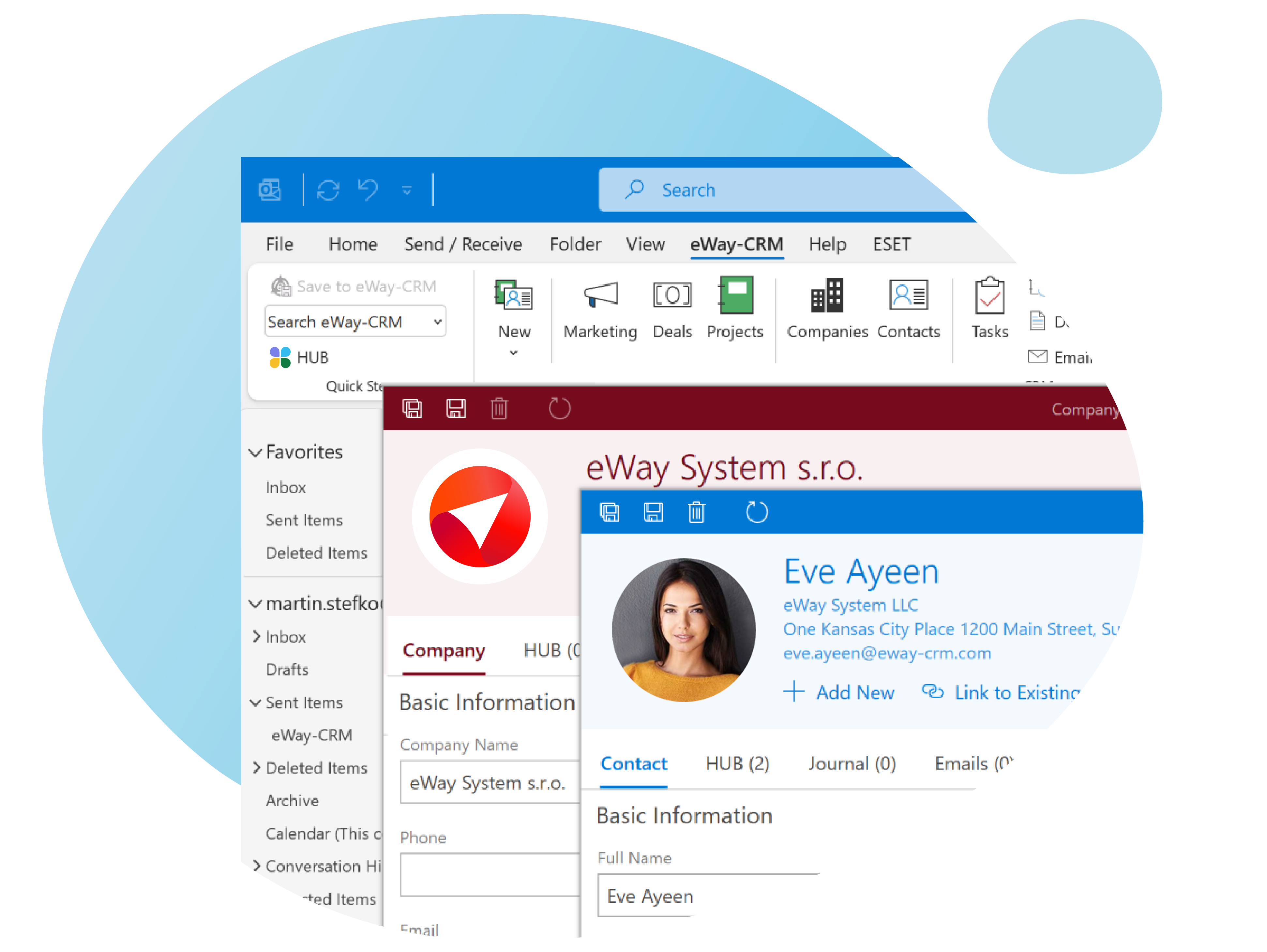 NEED TO BOOST YOUR PIPELINE? TRY OUR MARKETING MODULE
Want more deals? Try our email marketing module. The free edition comes with 1,000 emails you can send each month.
It's like having Mailchimp right inside your CRM. That's how simple it is. Just select what deals or contacts you want to target and build a perfect email. All responses will be made available to your sales reps automatically so they can follow up.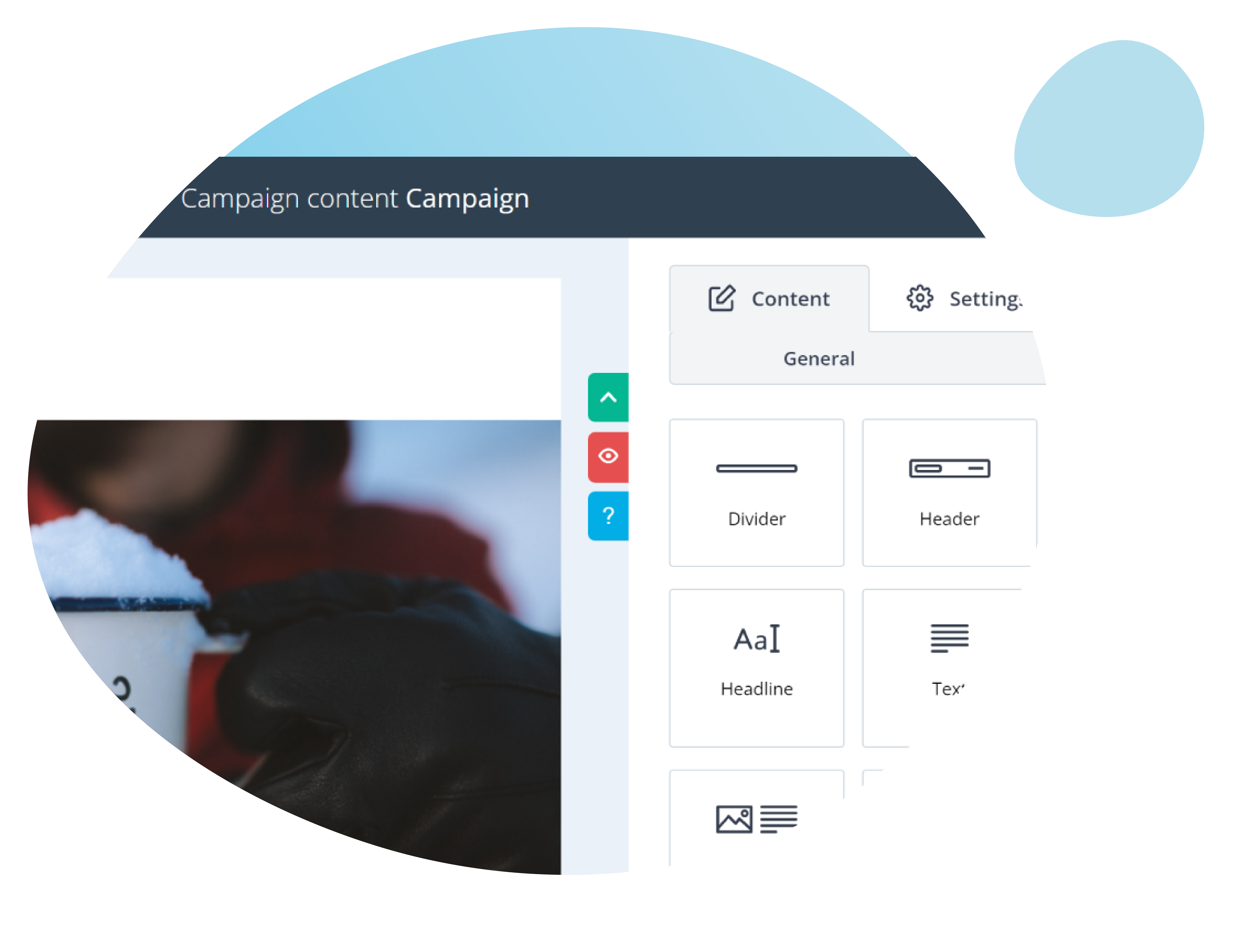 DOES IT REALLY END WITH SALES? MANAGE JOB AND DELIVERIES IN OUR PROJECT MODULE
Let's be honest. It doesn't end with sales. To get paid, somebody needs to do the job and eWay-CRM can help too. Meet our project module.
eWay-CRM contains a project module that helps you keep track of all your jobs and deliveries. When somebody closes a deal, all notes and emails will be converted into a project. Your delivery team can easily step in and finish the job.
It's so smooth.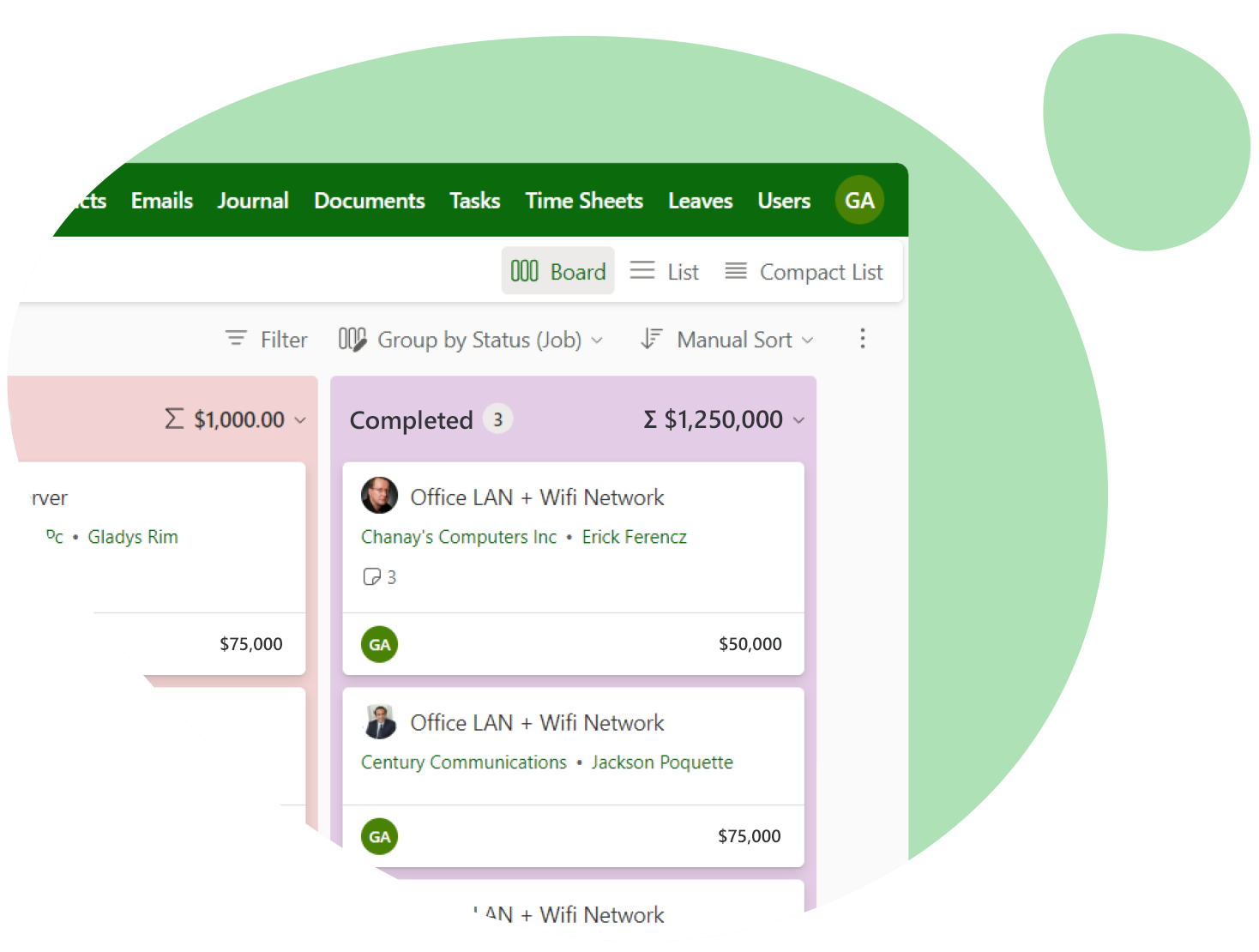 WANT TO SAVE TIME? CONNECT WITH 3,000+ APPS VIA ZAPIER
Take it to the next level by integrating eWay-CRM with other tools!
There is so much you can do with eWay-CRM. Click the button below and start exploring!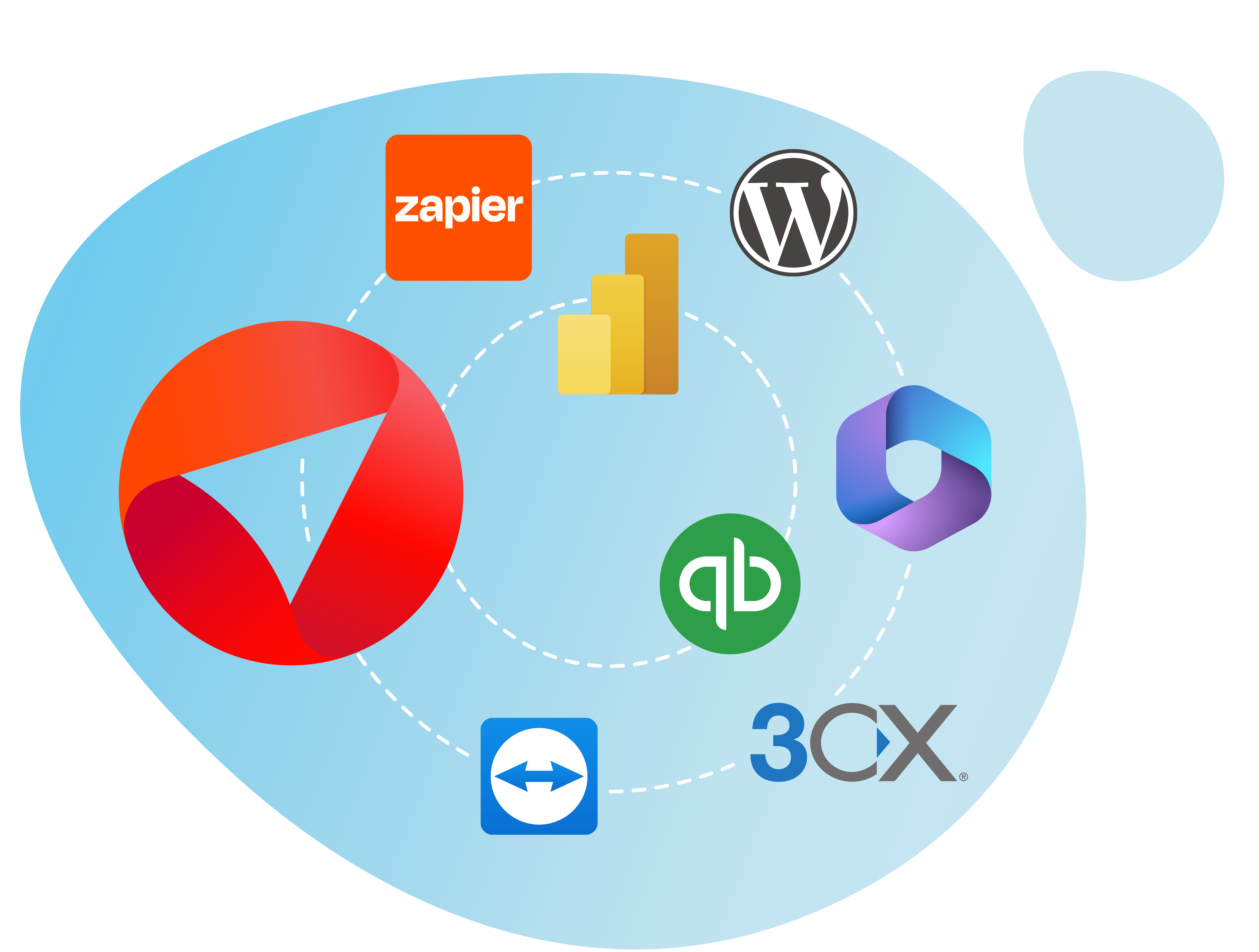 Watch our Introduction Video
Having just 15 min to make a decision? Watch this video to understand the basics of eWay-CRM.
Try now!
Click the button below and download eWay-CRM for free.
You can also book our consultant. We will make a demo just for you.