Save and Review Document Versions
You already know how to save documents in eWay-CRM. What if you make changes in a document and want to store both the original and the new versions? Here is how:
Click Documents tab on an item card.

Double click on a document to open it.

Make changes and click Save to eWay-CRM in the top right corner.

Click Yes in the pop-up window.
To find revisions, right-click on a document and select Open in eWay-CRM.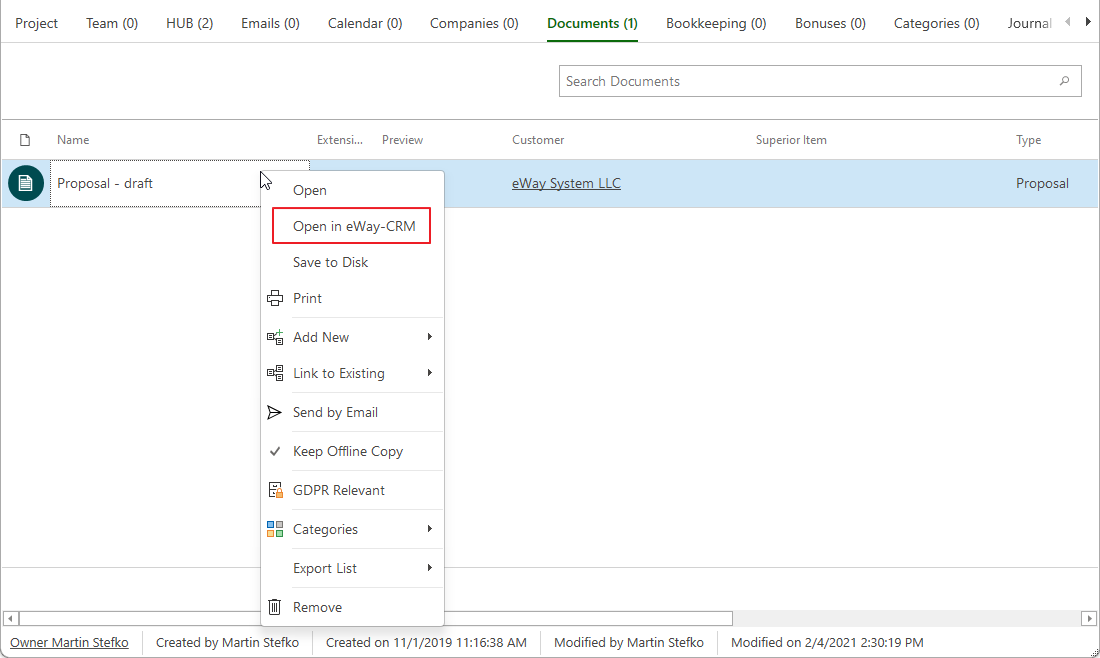 Click on Show Revisions in the ribbon.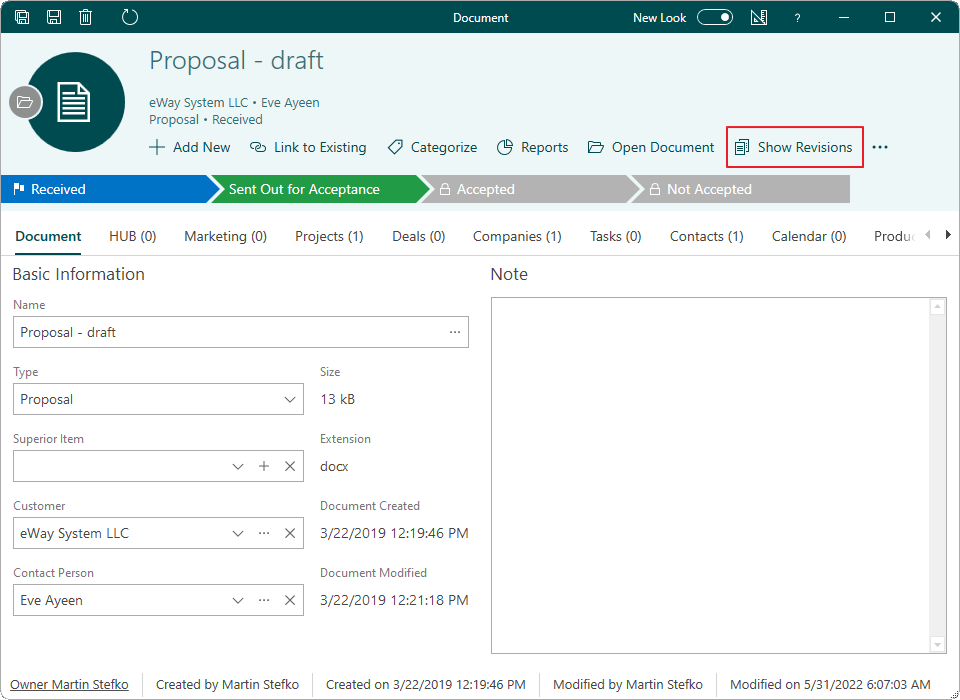 In the pop-up window, you can find the number of revisions, who created them and when they were created. Double-click on any version to open it.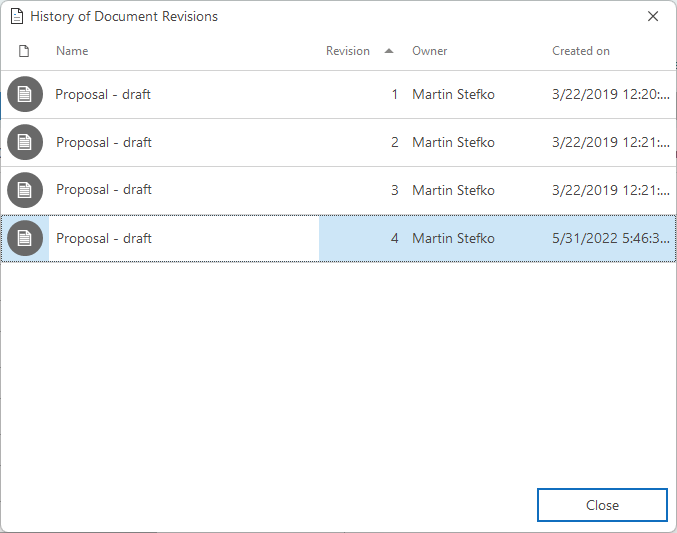 Do you have questions? Our consultants have answers.
Do not hesitate to contact us.
You can also book our consultant. We will make a demo just for you.