Link Emails to Contacts Manually
Save Emails from Your Contacts into eWay-CRM.
For those who prefer written guide
Right-click on an email in your Inbox and choose Save to eWay-CRM.


You will see a window as shown below.


Click Yes  to open the email in eWay-CRM. In the dialog, you can make sure that eWay-CRM has found the contact and you can see it in the Contacts tab in the bottom part of the window.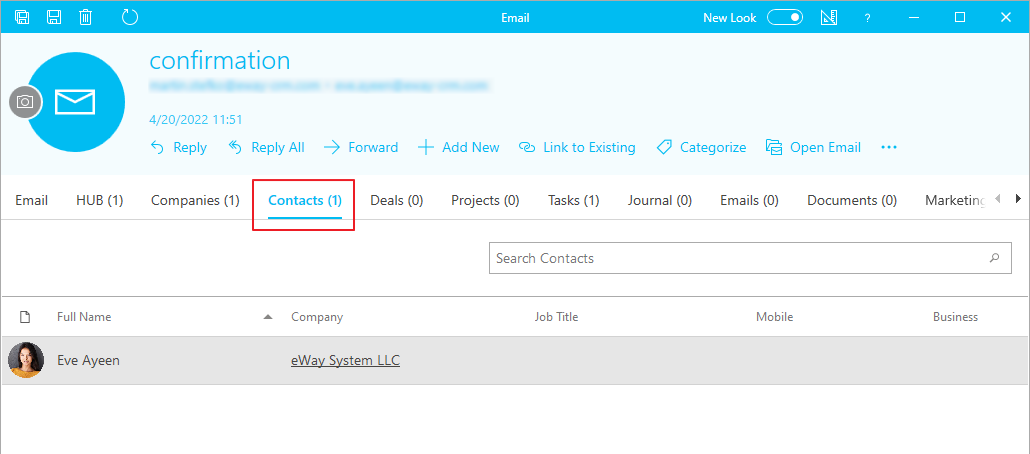 If eWay-CRM couldn't find the contact automatically, you can add it using a button Link to Existing Contact on the top ribbon.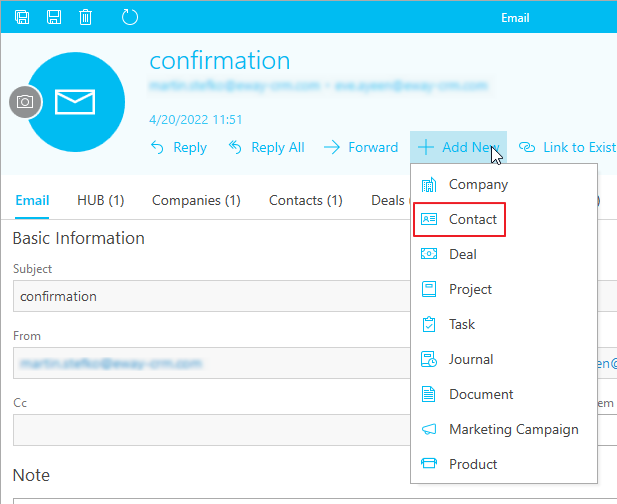 Alternatively, you can drag and drop emails from your Inbox right to the Emails tab. This option especially makes sense if you want to save several emails at once.