How to Purchase eWay-CRM Premium
Ready to go? Here is how.
This instruction explains how to start with the monthly subscription and upgrade your Free version to Premium.
Click the Purchase button in the eWay-CRM ribbon

Click Purchase again.

Specify company details on the Step 1 and click Next.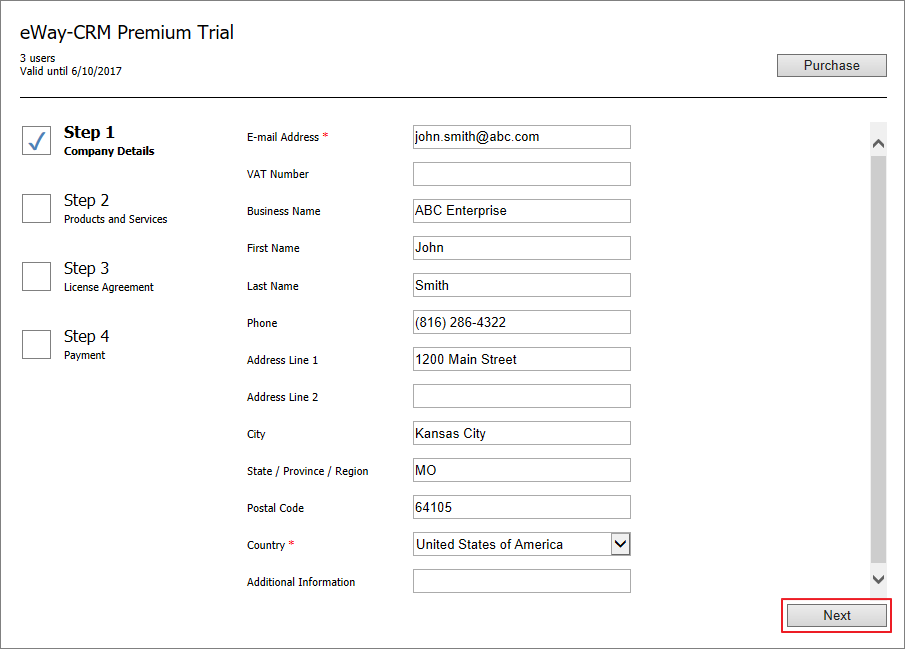 Specify the number of users on the Step 2 and click Next.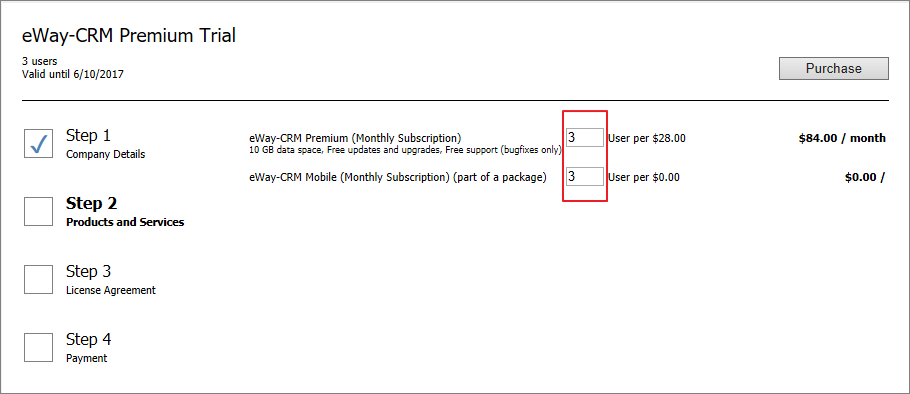 Read and accept the order. Click Next.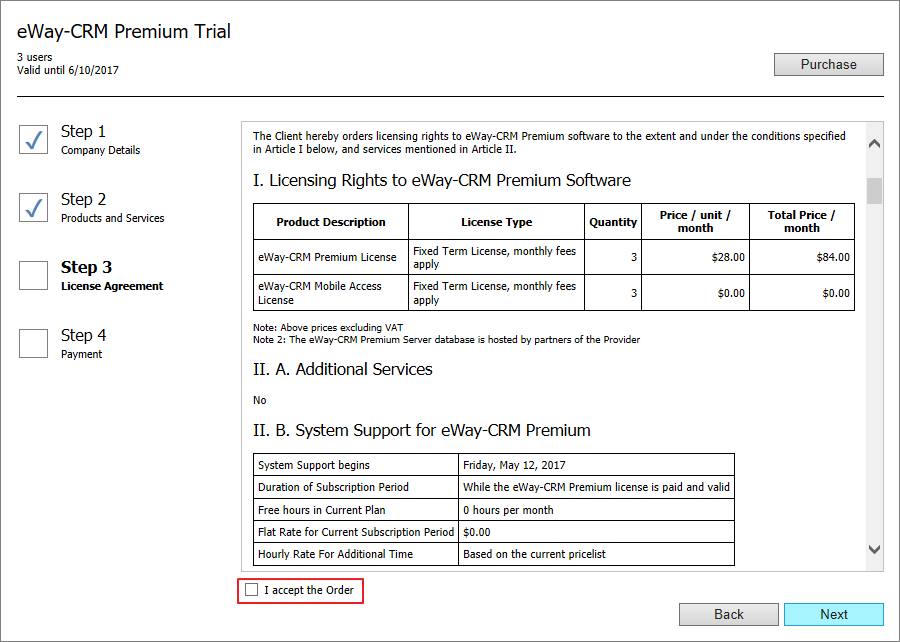 Specify your PayPal login credentials or use your credit card (but for American Express). Click Finish order and pay.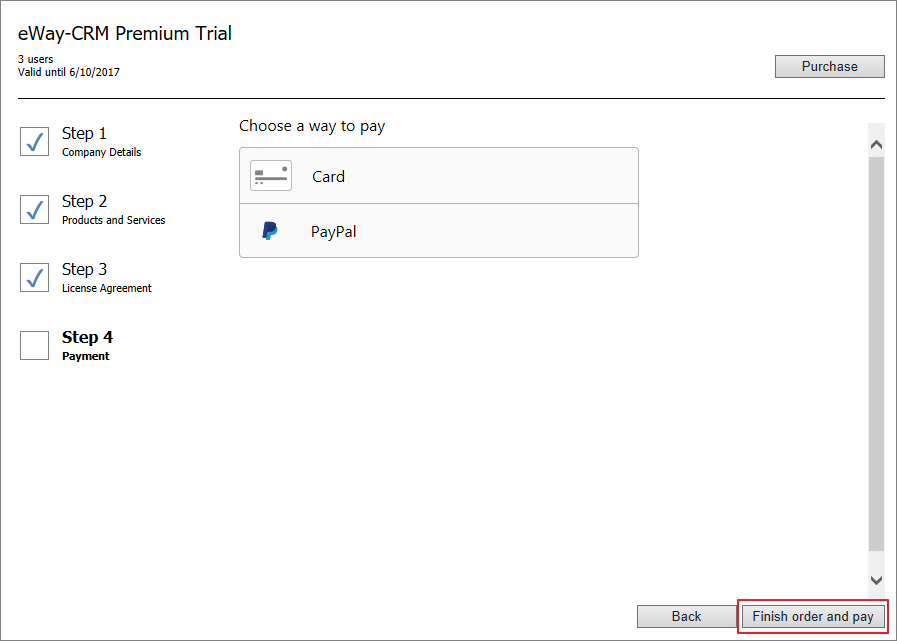 That's it. Your data will stay intact and you won't need to start from scratch. We will send you an invoice within 1-2 days after the purchase.
Do you have questions? Our consultants have answers.
Do not hesitate to contact us.