How to Modify Payment Plan
To amend your subscription and add additonal licenses, first log into your Adminsitration Settings. (This is accessible from the eWay-CRM ribbon integrated within the Outlook ribbon).

Finally, select the total number of license required, (including your existing licenses), then select Finish Order located on the bottom right of the screen.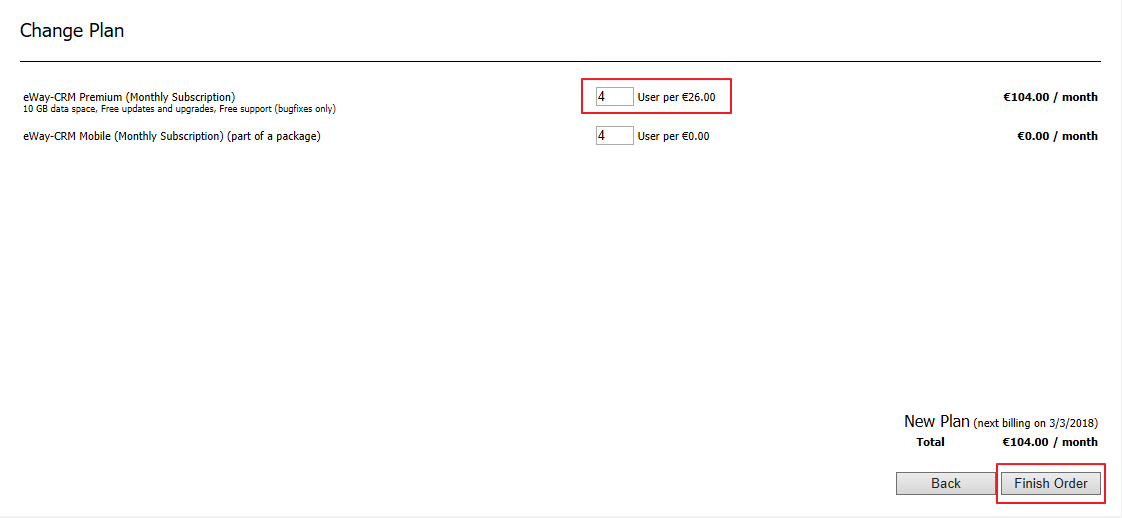 Do you have questions? Our consultants have answers.
Do not hesitate to contact us.