Link Emails to Deals
Learn How to Link Emails Related to Deals Automatically or Manually.
For those who prefer written guide
You can find all emails linked to a specific deal under the Emails tab.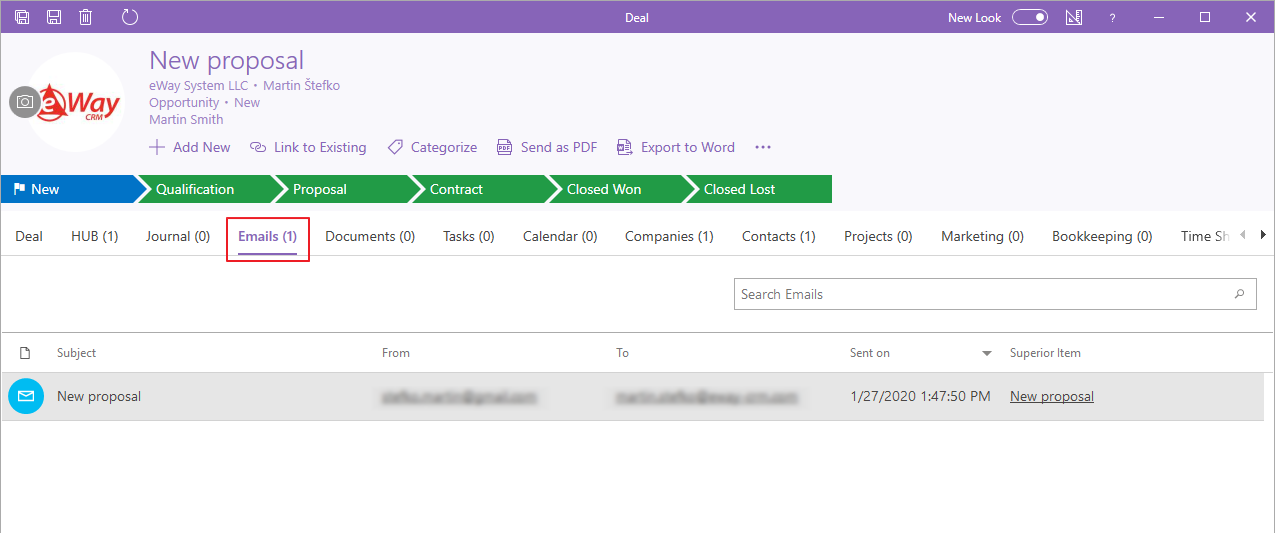 There are several ways to link incoming and outgoing emails to deals depending on your preferences.
Option 1. Sending Emails From the Context Menu
Click Deals in the eWay-CRM ribbon.

Find a required deal.

Right-click it and select Send an Email.
Option 2. Sending Emails from the Deal Card
Open a deal, click Add New and select Email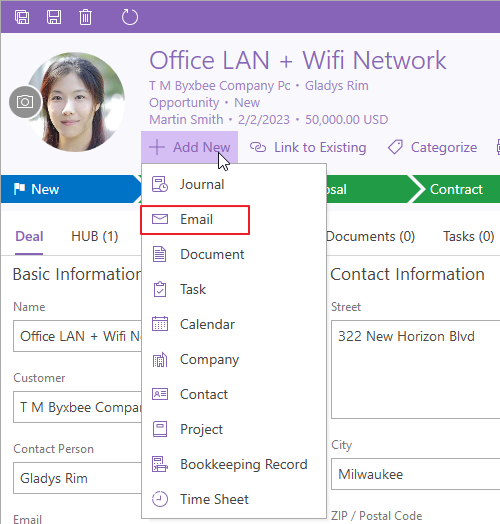 Option 3. Linking Sent Emails to Deals
Open on an email in your Microsoft Outlook and choose a deal in the Superior Item field at the bottom.
Option 4. Tracking Outgoing Emails
Go to eWay-CRM Settings > Emails and check Track Emails From People Listed in the Contacts Module.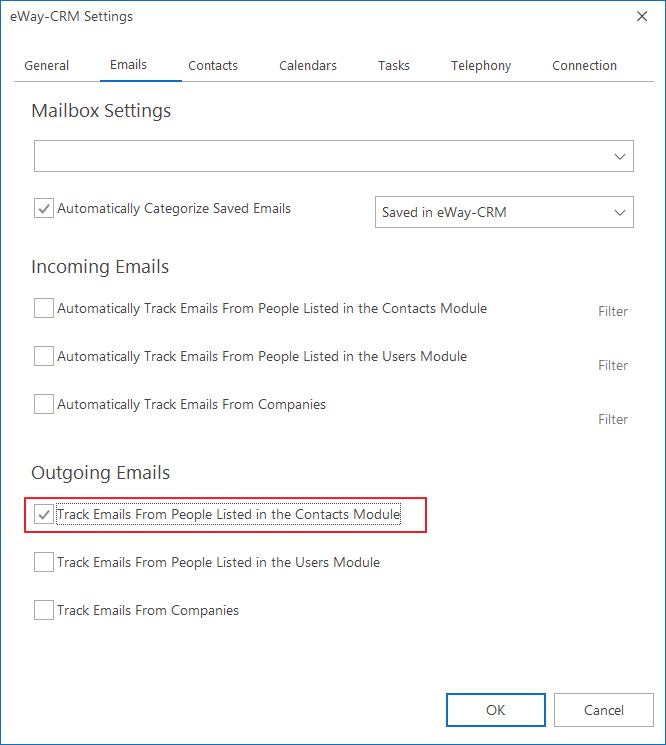 Now, when you click Send in your mailbox, eWay-CRM will look for the deal in the database. If there is such a deal, it will appear in the Superior Item field.
If there are more than one Superior Item (deals and projects) where this person is specified as a Contact Person, the field will stay without a superior item relation so that you could select the right one manually.
You can click on

 to open the deal in a separate window, you can click on

 to find another deal, or you can click on

 to clear the field.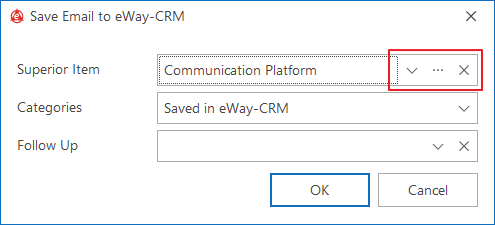 Click OK to save the email to eWay-CRM or click Cancel if you don't want to save it.
Option 5. Drag and drop
You can drag and drop emails from your mailbox on the Deal Card under the tab Emails.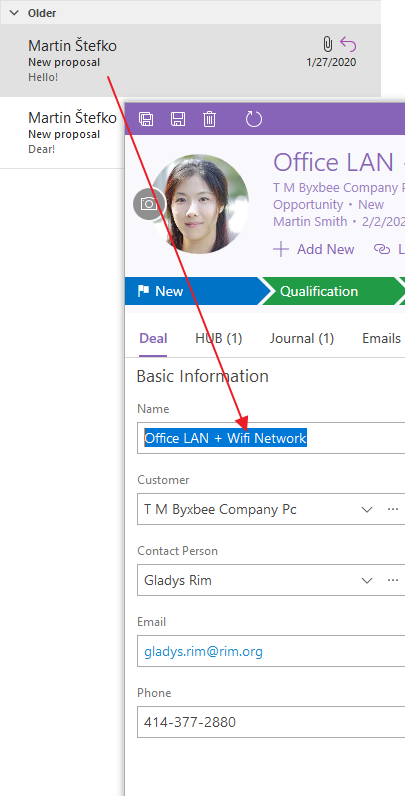 Do you have questions? Our consultants have answers.
Do not hesitate to contact us.
You can also book our consultant. We will make a demo just for you.