Save Emails to Contacts Automatically
Save Emails Related to Your eWay-CRM Contacts Automatically.
Save Emails Automatically
You can specify conditions for saving emails to contacts automatically in eWay-CRM Settings > Emails.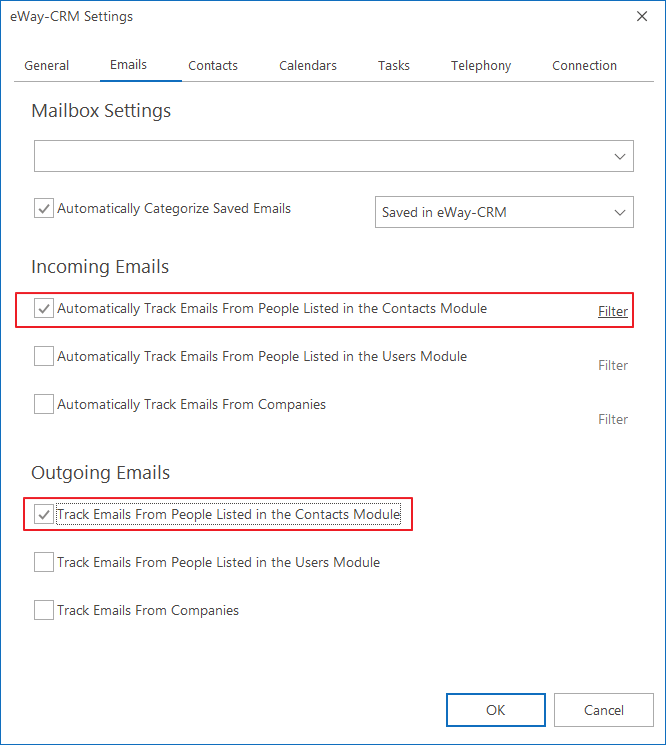 Now, when you click Send in your Outlook, eWay-CRM will look for the contact in the database. If there is such contact, eWay-CRM will link the email to it. All emails can be found under the Emails tab on the contact card.

When you send emails, you can also link them to a Superior Item, i.e. a deal or a project where this person is specified as a contact.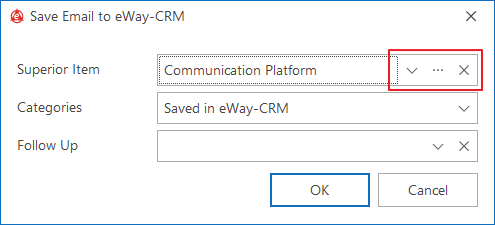 You can click on

 to open the deal/project in a separate window, you can click on

 to search a deal/project, or you can click on

 to clear the field.
Click OK to save the email to eWay-CRM or click Cancel if you don't want to save it.