Save Emails to Companies
Attach Emails to Companies Automatically or Manually with eWay-CRM.
While working with a company, you can send an email by selecting Add New > Email. This email will be saved in eWay-CRM.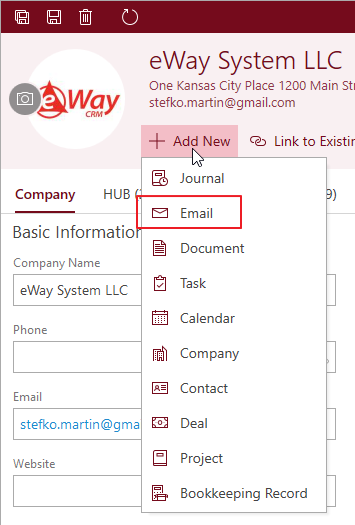 eWay-CRM also gives you the ability to save emails from/to companies automatically and manually.
How to Save Emails Automatically
You can specify conditions for saving emails to companies automatically in eWay-CRM Settings > Emails.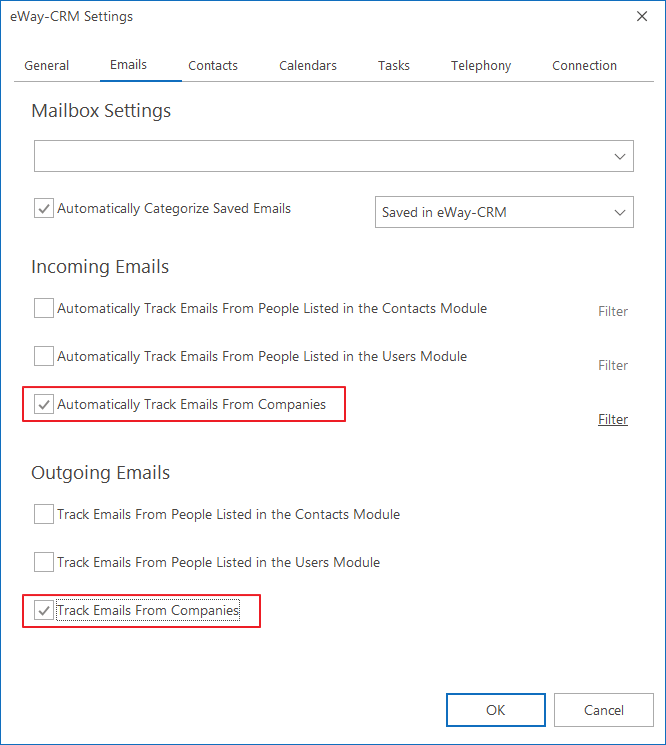 Now, when you click Send in your Outlook, eWay-CRM will look for the company in the database. If there is such a company, eWay-CRM will link the email to it. All emails can be found under the Emails tab on the company card.
When you send emails, you can also link them to a Superior Item, i.e. a deal or a project where this company is specified as a customer.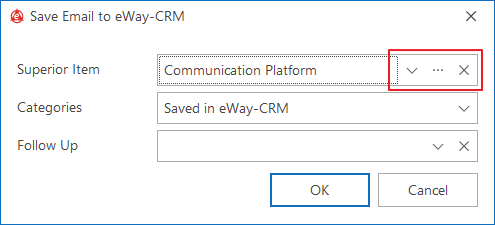 You can click on

 to open the deal/project in a separate window, you can click on

 to search a deal/project, or you can click on

 to clear the field.
Click OK to save the email to eWay-CRM or click Cancel if you don't want to save it.
How to Save Emails Manually
Right-click on an email in your Inbox and choose Save to eWay-CRM.


You will see a window as shown below.


Click Yes  to open the email in eWay-CRM. In the dialog, you can make sure that eWay-CRM has found the company and you can see it in the Companies tab in the bottom part of the window.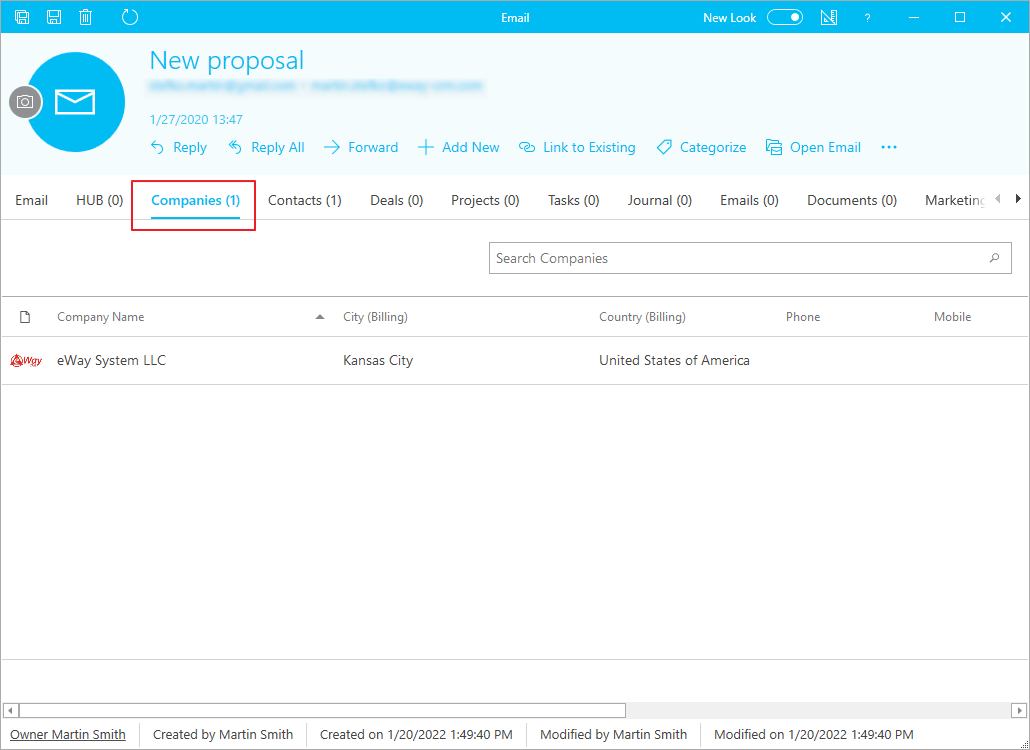 If eWay-CRM couldn't find the company automatically, you can add it using a button Link to Existing Company on the top ribbon.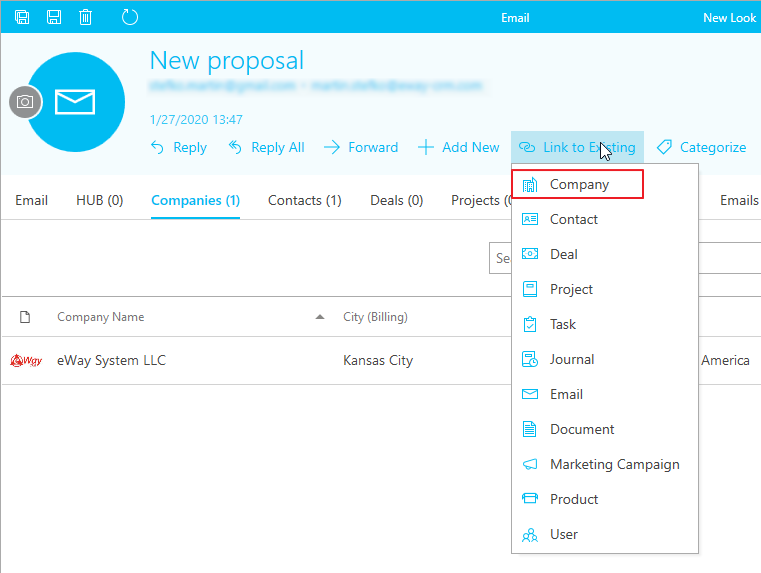 Alternatively, you can drag and drop emails from your Inbox right to the Emails tab. This option especially makes sense if you want to save several emails at once.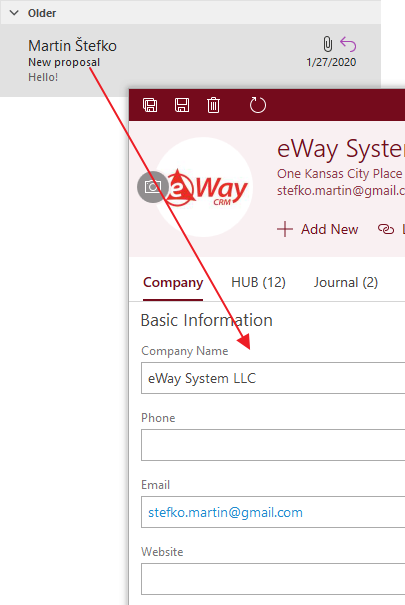 Do you have questions? Our consultants have answers.
Do not hesitate to contact us.
You can also book our consultant. We will make a demo just for you.