How to Inform the Team About New Records on Deals/Projects
If you are working on a deal or project with a team and you want to keep each team member informed when a new document, email or journal is created, eWay-CRM can send notifications to all users that are specified on the Deal or Projects cards under the Users (for deals) and Team (for projects) tab.
Deal:

Project: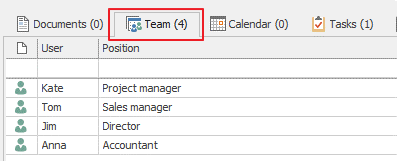 Do you have questions? Our consultants have answers.
Do not hesitate to contact us.