How to Import Contacts from Microsoft Excel
The Import from Microsoft Excel option might be a very useful feature especially if you need to migrate from another CRM or if you have purchased a contact list and now you want to move these contacts to eWay-CRM and track communication with them. If you want to import contacts from Microsoft Excel file, please follow these steps:
Click on the Contacts tab on the eWay-CRM ribbon. Customize the eWay-CRM view so it contains all the fields you want to import. You can use the column chooser feature to add additional columns.

Right click on any contact and select Import Data > Save Template for Import.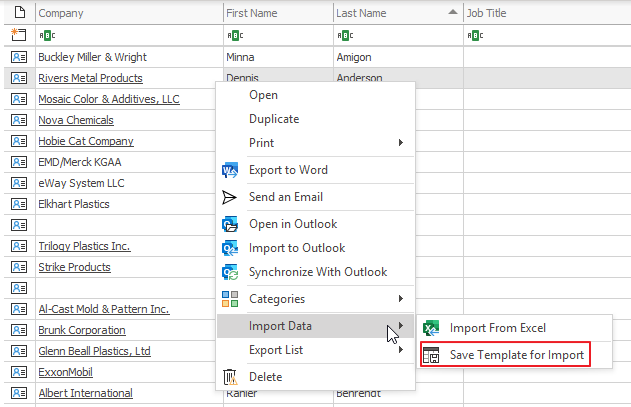 Open the saved Excel file and fill it in with your data. Save the Excel file and close it.
On the eWay-CRM ribbon, click on the button Import From Excel, load the table and import data.

Do you have questions? Our consultants have answers.
Do not hesitate to contact us.