First Steps With eWay-CRM Web
eWay-CRM Web allows you access to your data using web browser on any computer or Mac that is online. You can easily get to your business database, create items and make any changes as you are used to in eWay-CRM Outlook. everything you create and save will be available to you and your colleagues in eWay-CRM Outlook, eWay-CRM Mobile and eWay-CRM Web.
Basic Requirements
Valid eWay-CRM Web license
Stable internet connection
Username and password to eWay-CRM (same credentials are for access to eWay-CRM Outlook or eWay-CRM Mobile)
Web browser: Microsoft Internet Explorer 11 and higher, Microsoft Edge, Google Chrome, Opera or Firefox.
Login to eWay-CRM Web
In web browser, go to eWay-CRM Web address you received when you got license or you can get it from you system administrator. Example is:
https://hosting.server.com/web_service/WA
In case you do not remember your credentials, please contact your administrator.
Work With eWay-CRM Web After Login
As soon as you login into your eWay-CRM Web account, you will see this working environment: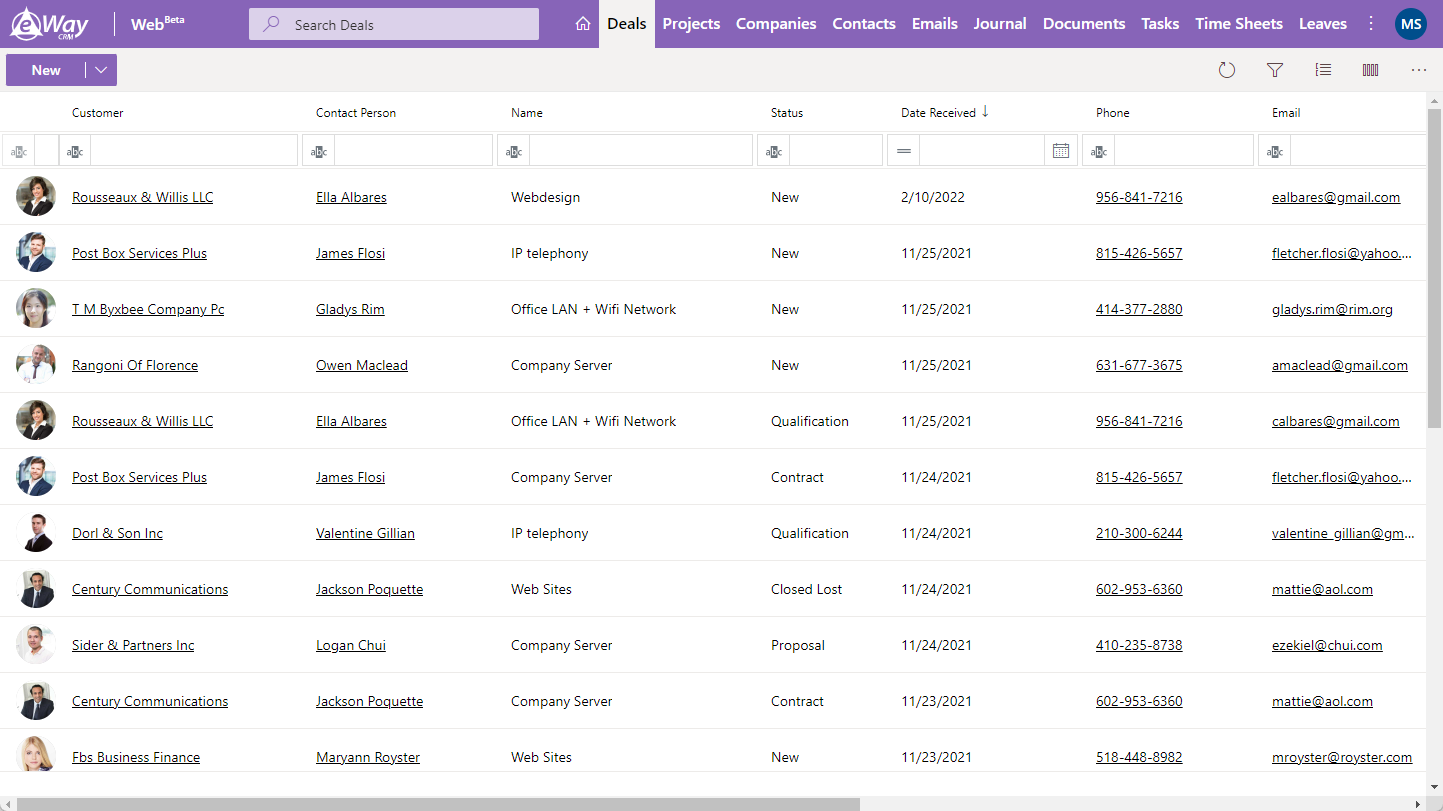 In left part of the top ribbon, you can search in the current list (see How to Filter Items). In the right part, there are all modules you have access to.

In the right top corner, there is button of your account: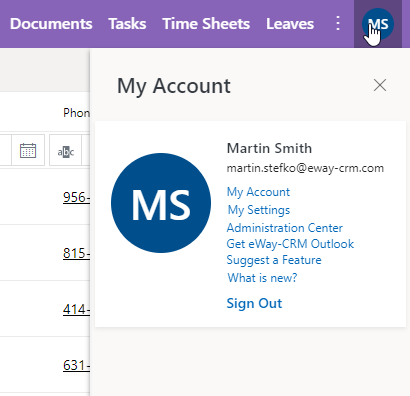 My Account – open detail with information about your user
My Settings – you can change eWay-CRM Web settings (e.g. language settings)
Administration Center – if you are administrator, you can go to Administration Center
Get eWay-CRM Outlook – you can download up-to-date eWay-CRM Outlook
Suggest a Feature – you will be redirected to web where you can suggest a function you would like to see in eWay-CRM
Sign Out – log out from your eWay-CRM Web account
The basic element of eWay-CRM Web page is the list of items: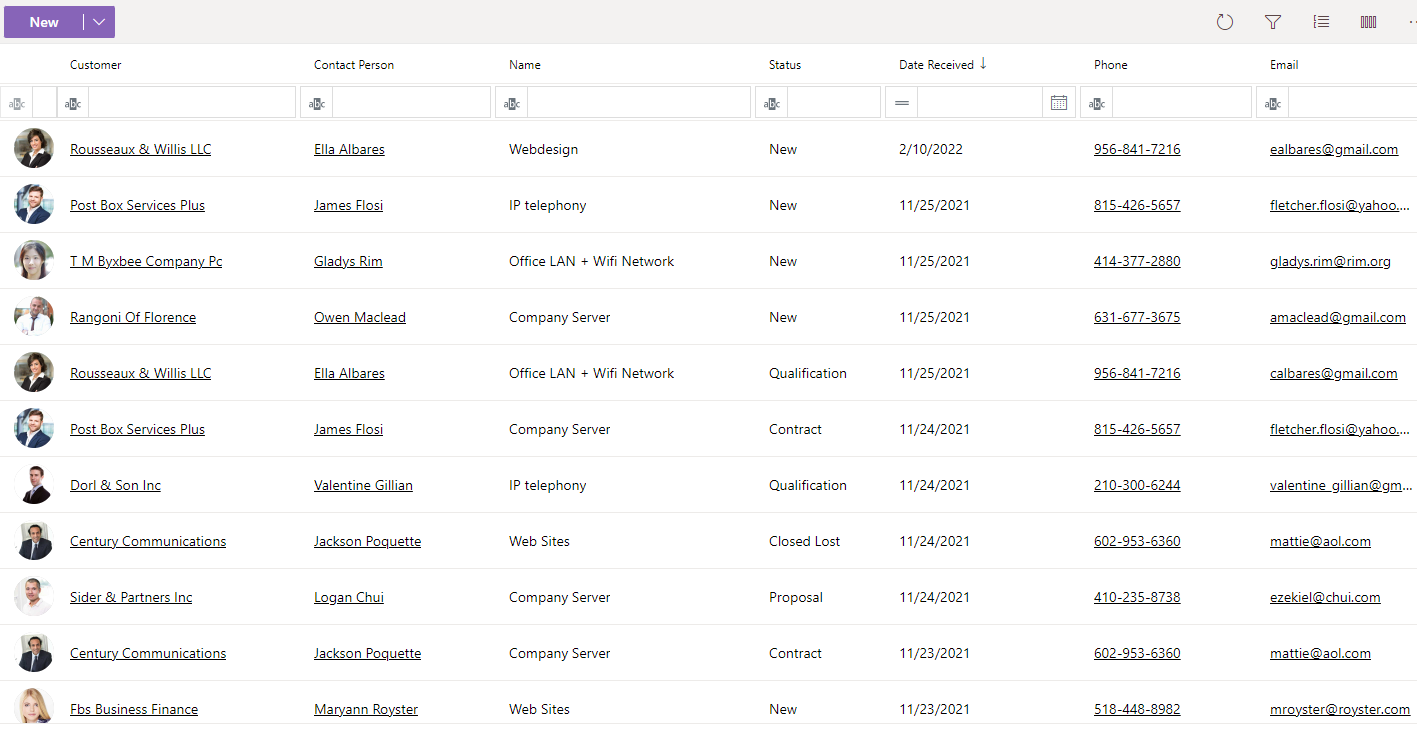 The top part gives you option to create new items – see How to Create New Item: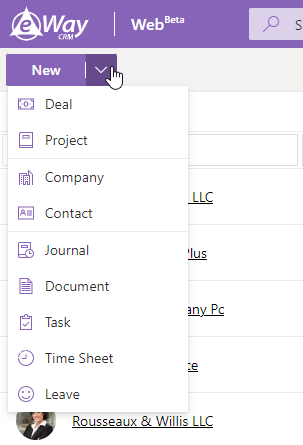 Under the Manage Columns button, you can set what columns will be displayed in the list.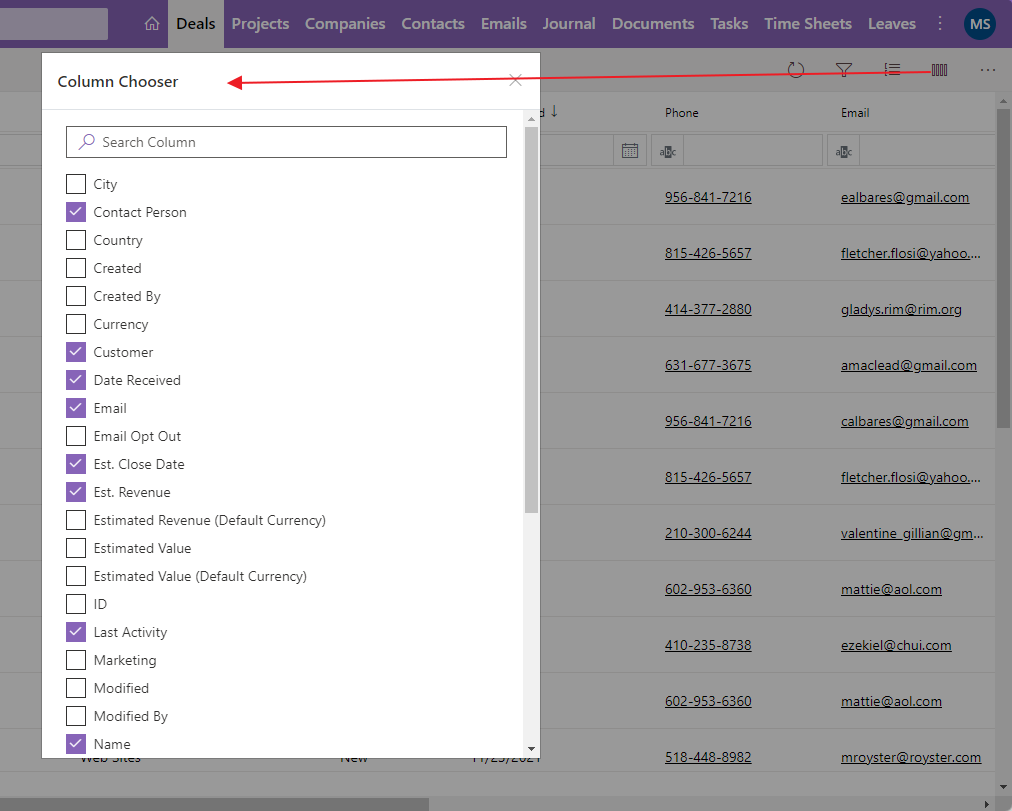 The funnel icon allows you to work with filters in the list – see How to Filter Items: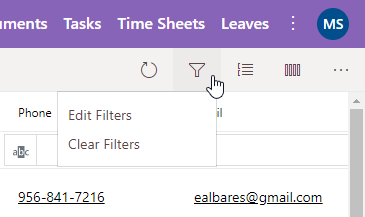 Three dots icon gives you option to hide/show editor filter (see How to Filter Items) or hide/show preview panel (see How to Work With Preview Panel):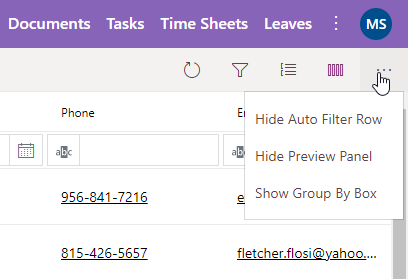 List of items is table where you can spread or narrow columns as you need:
Columns can be dragged when you click on their header and the, you drop them where you need.

The item in the list can be opened by double-click (see How to Edit Existing Item) or you can see values in the preview panel: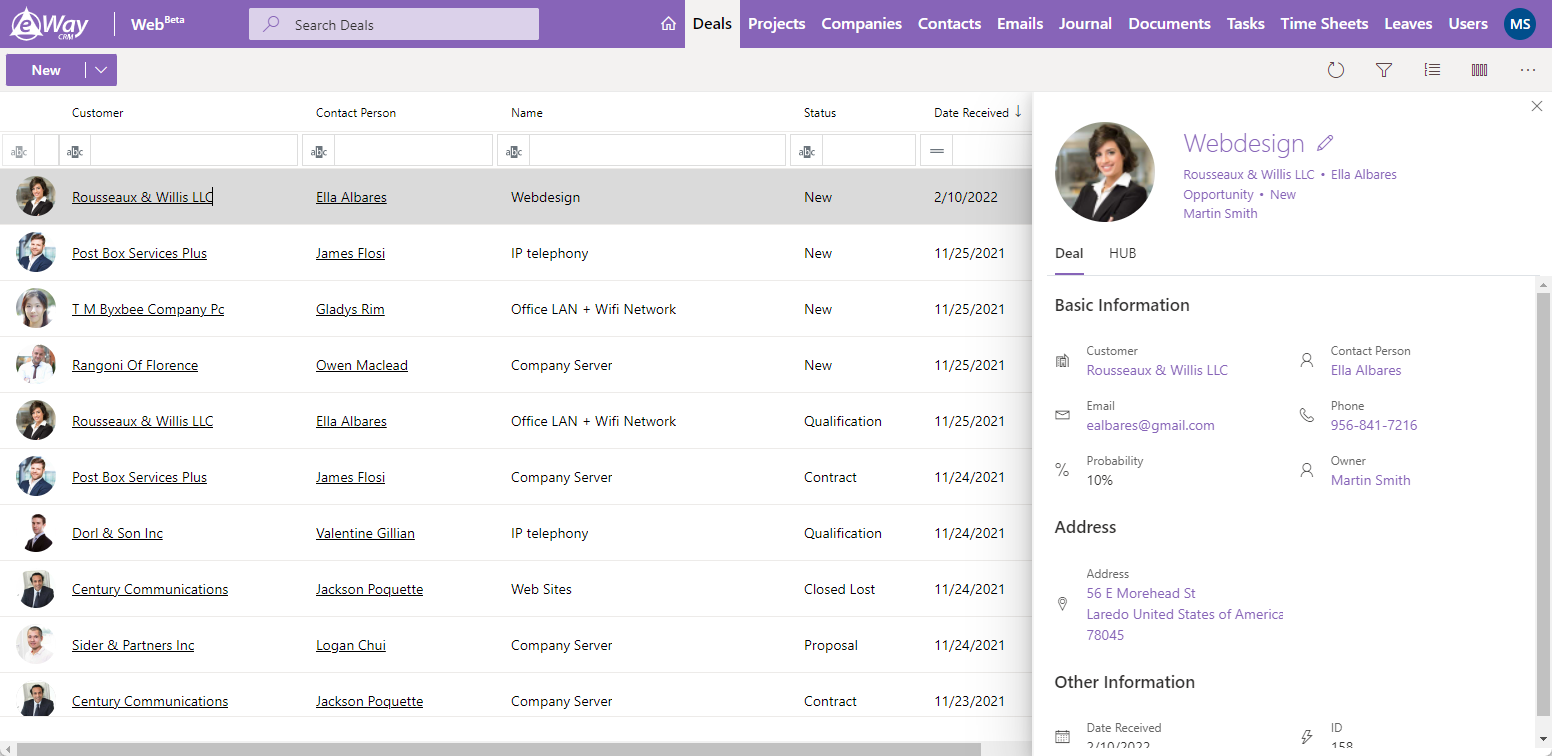 Do you have questions? Our consultants have answers.
Do not hesitate to contact us.
You can also book our consultant. We will make a demo just for you.