How to Set Up Currencies
To Support Your International Business.
If you are doing business abroad, you may want to use more than one currency.
To set up currencies you want to use, follow the following instruction.
Click on Administration Settings on the eWay-CRM ribbon.

Go to Module Settings > Drop Down Menus and click Currency in the column Description.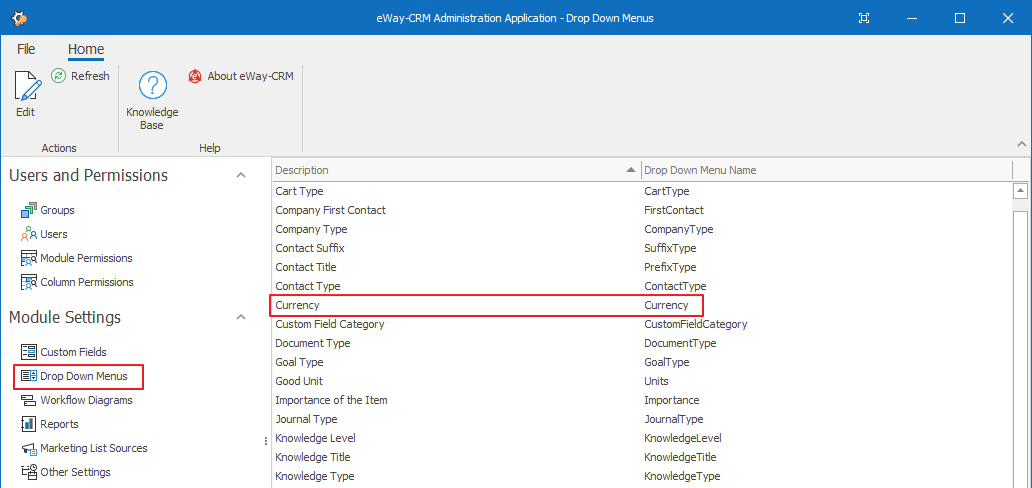 In a pop-up window mark required currencies as Visible.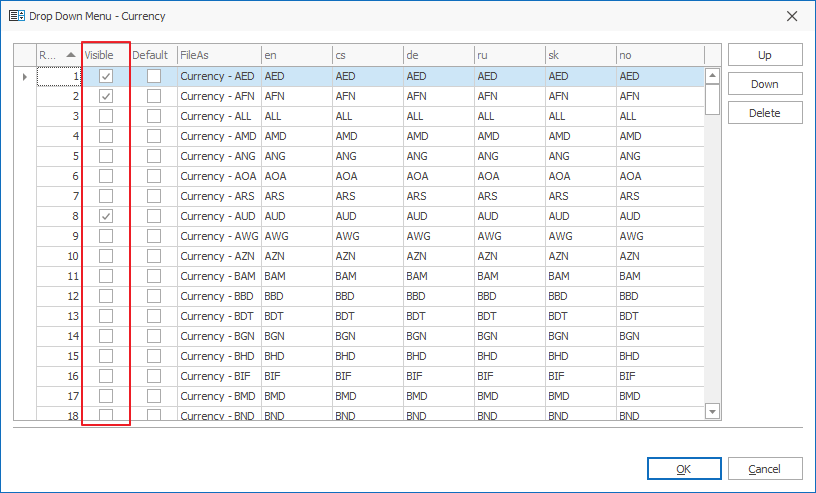 Now, you can select one of the visible currencies for all Estimated Revenue fields in eWay-CRM.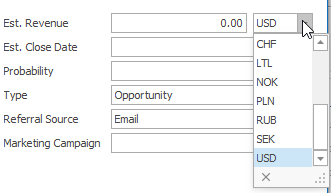 Wait for 30 sec for automatic synchronization or synchronize changes manually. To do that, right-click on the eWay-CRM agent in the system tray and select Synchronize.

Do you have questions? Our consultants have answers.
Do not hesitate to contact us.