How to Reset Password to User Account
Click Administration Settings located within the eWay-CRM ribbon and Log In.

Click Users under the Users and Permissions.

Click New or Edit if you want to reset a password for an existing user.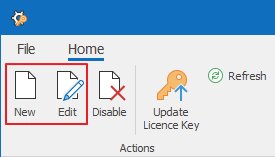 In both cases, (new or existing user), you need to mark Force Password Change at Next Logon if you want to force the user to reset his or her password.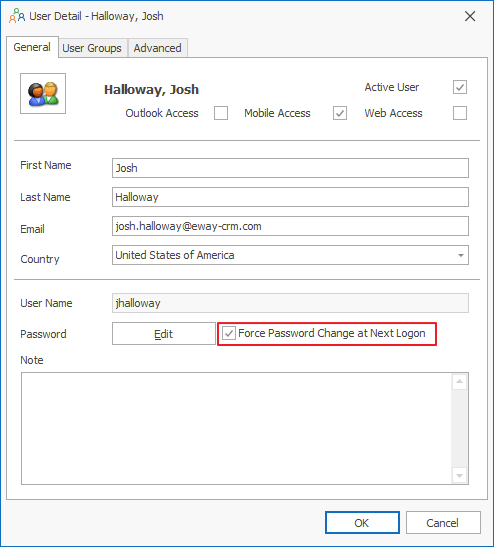 Confirm your choice by clicking OK.
If the check box is marked, this dialog will pop up to each user that is required to change his or her password.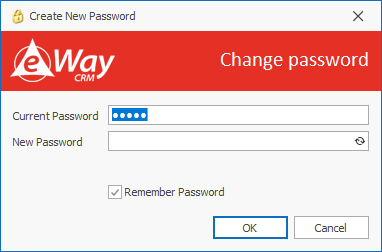 User simply creates a new password in the new with the New Password field.
User will confirm his or her new password by clicking OK.
The new password will be set.
Do you have questions? Our consultants have answers.
Do not hesitate to contact us.