Improve Professional Email Delivery Rate
Learn how to improve the delivery rate of your marketing emails.
If you are sending a marketing message, you want to be sure that it will be delivered to your clients. Try the option below to increase the possibility that your emails will be delivered correctly and will not end in the spam folder.
Before Sending the Email
Before you send a marketing email, you should correctly set the SPF record (it is saved as TXT file) that defines servers that have permission to send emails from your domain. You need to set a DNS record (in TXT form) that gives you a positive ranking for antispam filters. This will increase the delivery level of your emails via external systems.
If you are the administrator of your domain, please follow these steps, or contact your webmaster:
Login to the administration where you can manage your domain.
Find out DNS records setting for your domain.
Add new DNS record in TXT form that contains:
v=spf1 include:spf.emailkampane.cz ~all
Save your changes.
During Campaign Preparation
Delivery rate of your emails can be increased during preparation of the marketing campaign in eWay-CRM when you can use toll that is already part of the professional emails:
In the last step of professional email preparation, you can see At the most optimal time by using smart delivery option.

Select start and end date and time for sending of your campaign and the service will send you newsletters in time when the probability of reading the email is the highest.

In that step of professional email preparation, you have two specific tools – Link Checker and SPAM Checker.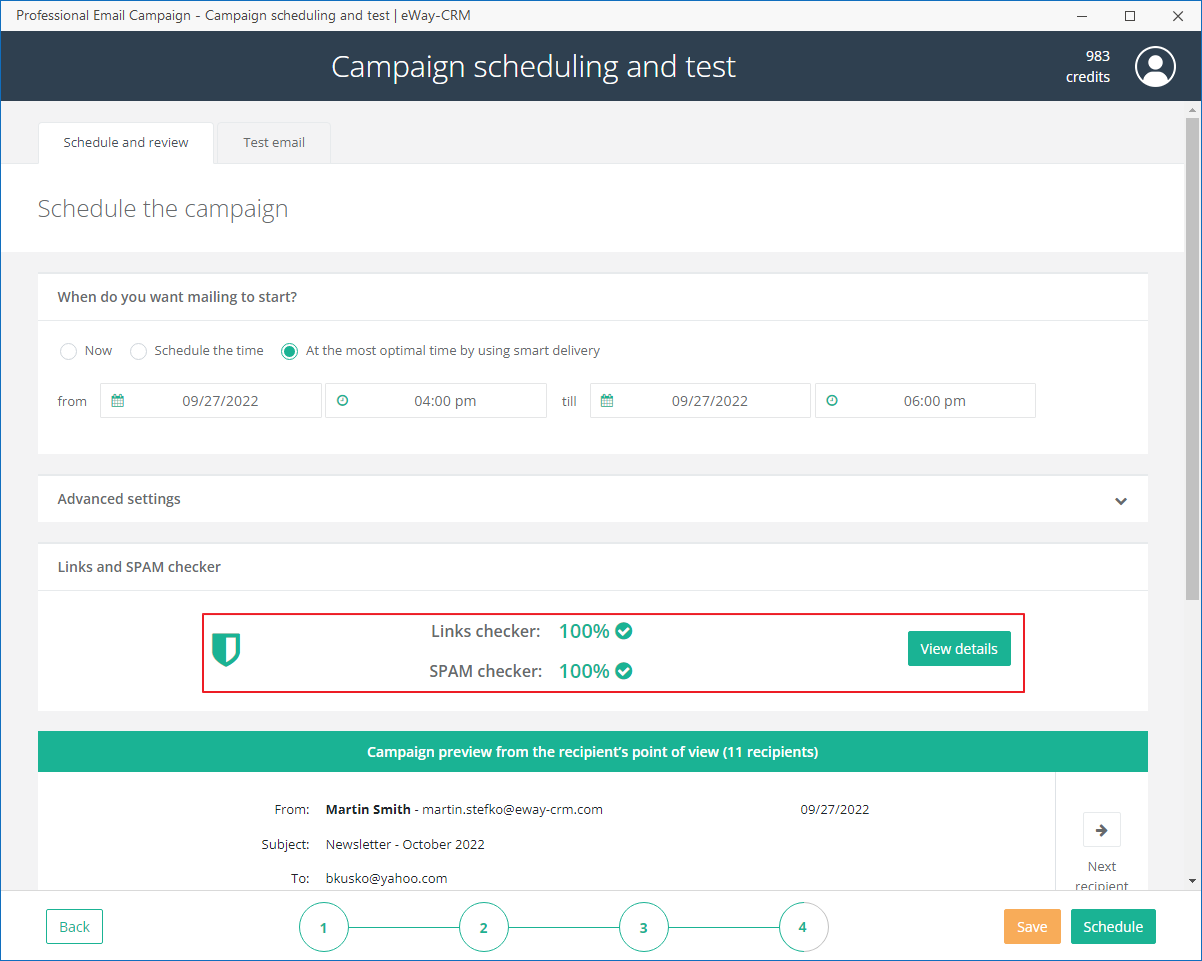 Click View Details to be sure that your links are correct or which of them are set incorrectly. You also see what parts of your campaign are possibly wrong and your email can become spam due to it. There are details so you can edit your campaign to make it the best.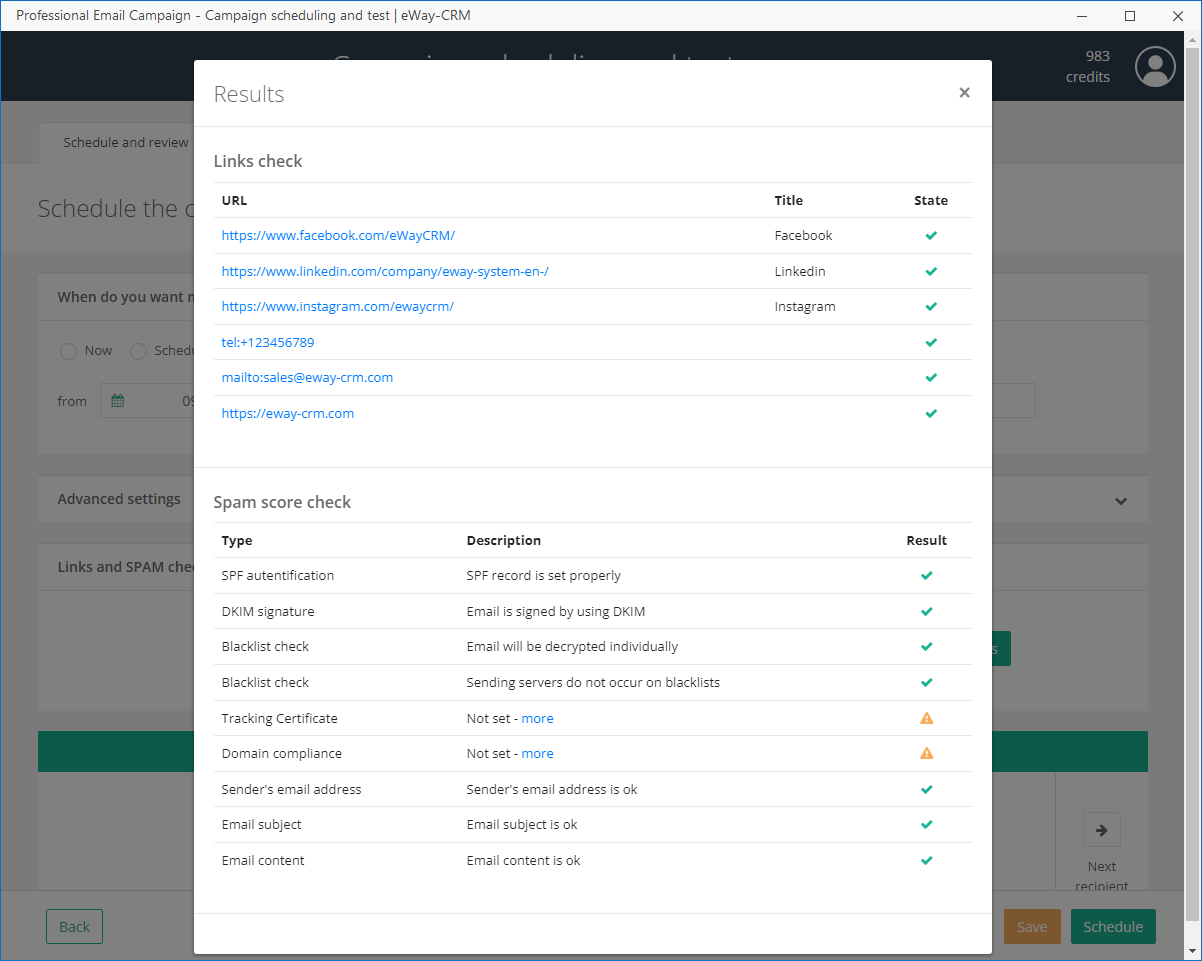 When your campaign is alright (Link Checker and SPAM Checker are without issues), you can send your email without fear.