How to Create Task in eWay-CRM Mobile
Task can be added also in the Tasks list when you tap + icon.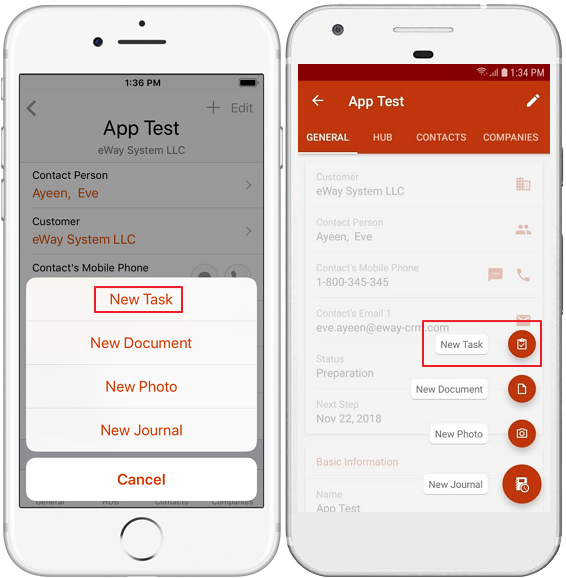 No matter what way you choose, new task detail will be opened. You can fill in all fields you need. If you create task from other item, some values will be pre-filled (Superior item, Customer or Contact Person).
If you are satisfied with values, tap Save.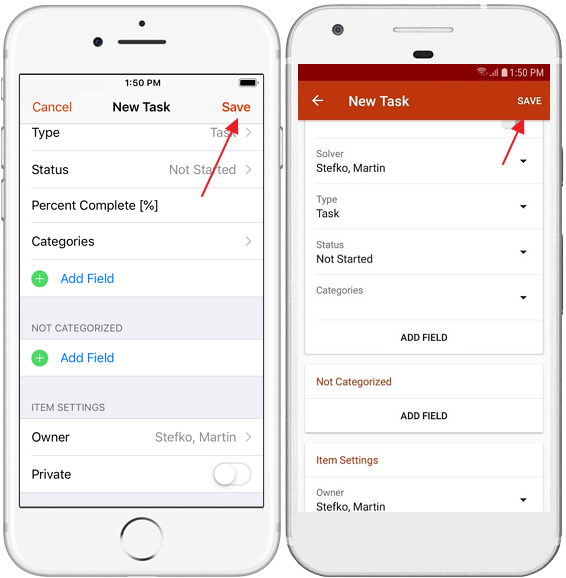 Do you have questions? Our consultants have answers.
Do not hesitate to contact us.