New item can be created in any list.
If you want to create item that is same as current opened list (e.g. you are in the deals list and you want to create new deal), just click the New button.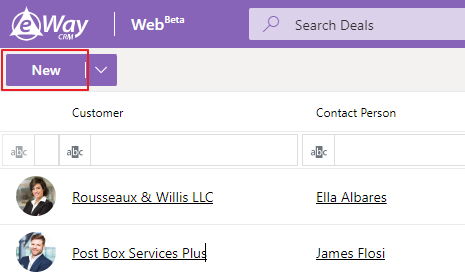 If you want to create any other item, click arrow next to New button.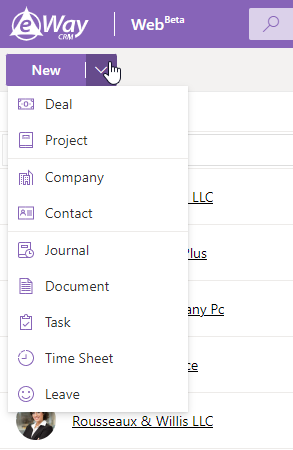 In both cases, you will see the new item dialog where you can fill in all values you want.
Filled item can be saved by clicking Save or Save and Close buttons.


Newly created items will be immediately displayed in the list.
Note: New items can be also created right in the item of existing detail – see How to Work With Relations.
Do you have questions? Our consultants have answers.
Do not hesitate to contact us.
You can also book our consultant. We will make a demo just for you.