A lot of task is related to emails you receive. eWay-CRM allows you to easily convert email to task so you have all duties on one place – in eWay-CRM Tasks module. You do not have to switch among inbox, tasks, you journal and stickers on your monitor.
Where do you use your eWay-CRM?
eWay-CRM in Outlook on web, mobile, or tablet
If you have eWay-CRM add-in for Outlook 365, just click an email you want to convert to task.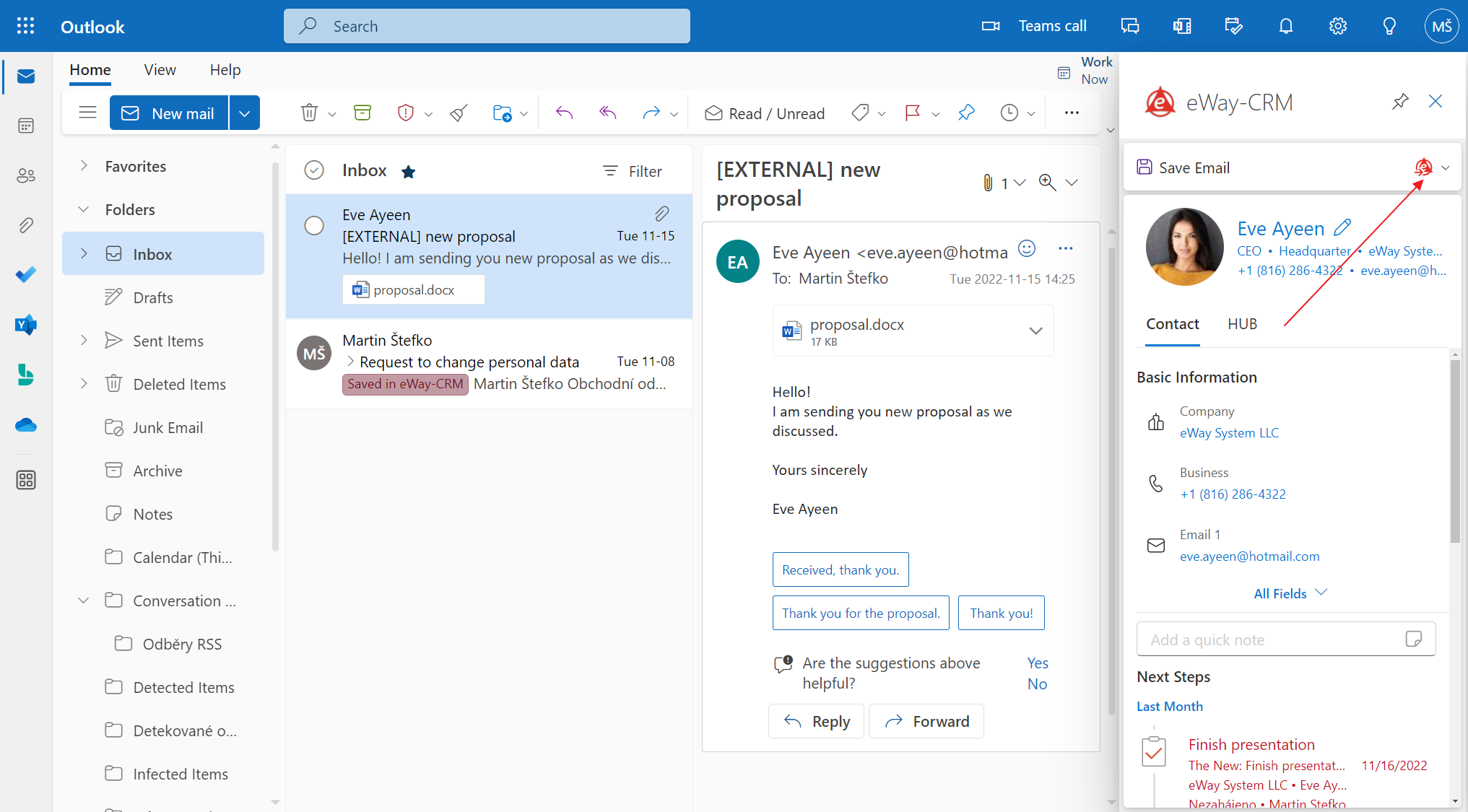 Click Convert to Contact. The new item will be opened in eWay-CRM Web.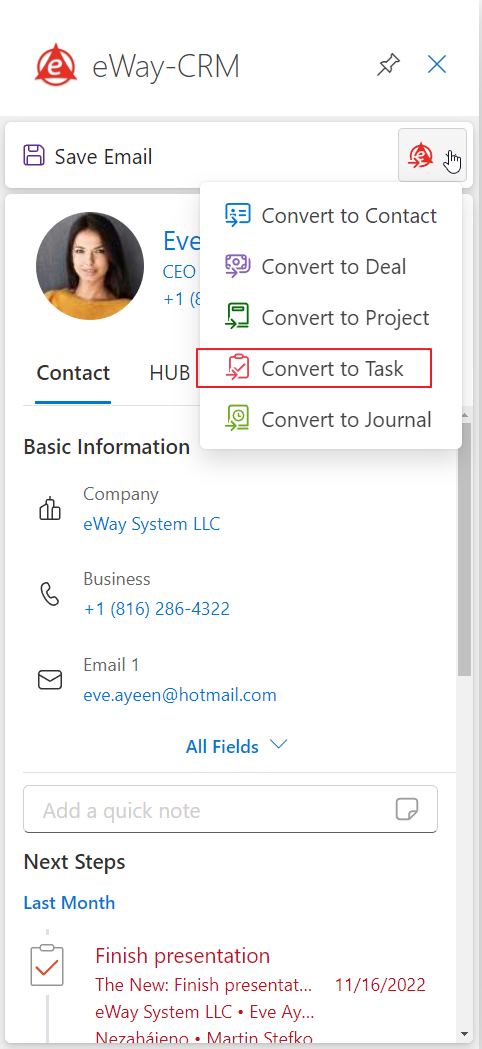 Basic information is automatically filled in, if the email address is already related to the contact, company, project, or deal in eWay-CRM, they are filled too. You can insert any other data you want. Then, just save the task.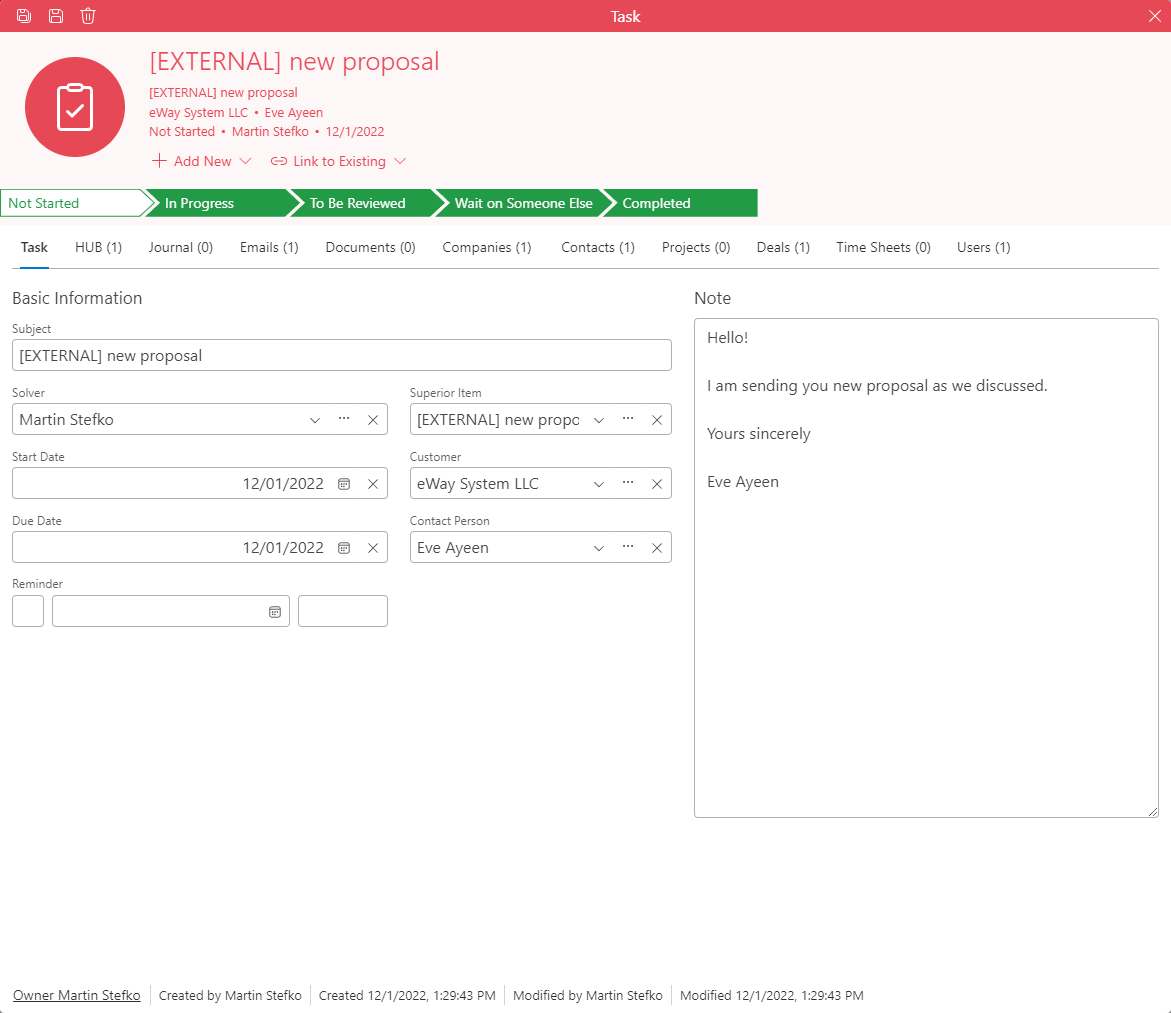 eWay-CRM for Outlook in Windows
Right-click email.

Select Convert to Task.

If the email has filled Superior Item field, this superior item is pre-filled on task, too.  Subject of task is same as Subject of the email. You just select the date when the task should be done.

Notice that email is automatically related to the task.
Note. Convert to Task button is also available in the ribbon of the opened email window.

Do you have questions? Our consultants have answers.
Do not hesitate to contact us.
You can also book our consultant. We will make a demo just for you.