How to Cancel Subscription
To unsubscribe, first log into your Adminsitration Settings. (This is accessible from the eWay-CRM ribbon integrated within the Outlook ribbon).

Select Purchase from the side navigation panel.

Then, select Unsubscribe.

Finally, confirm by selecting Unsubscribe.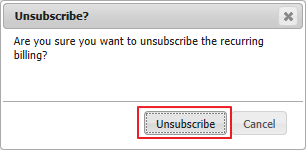 Do you have questions? Our consultants have answers.
Do not hesitate to contact us.