Automatically Synchronize Tasks With Outlook
In eWay-CRM ribbon, click eWay-CRM Settings.

Go to Tasks tab.
Mark Automatically Synchronize eWay-CRM Tasks With Microsoft Outlook Tasks check box.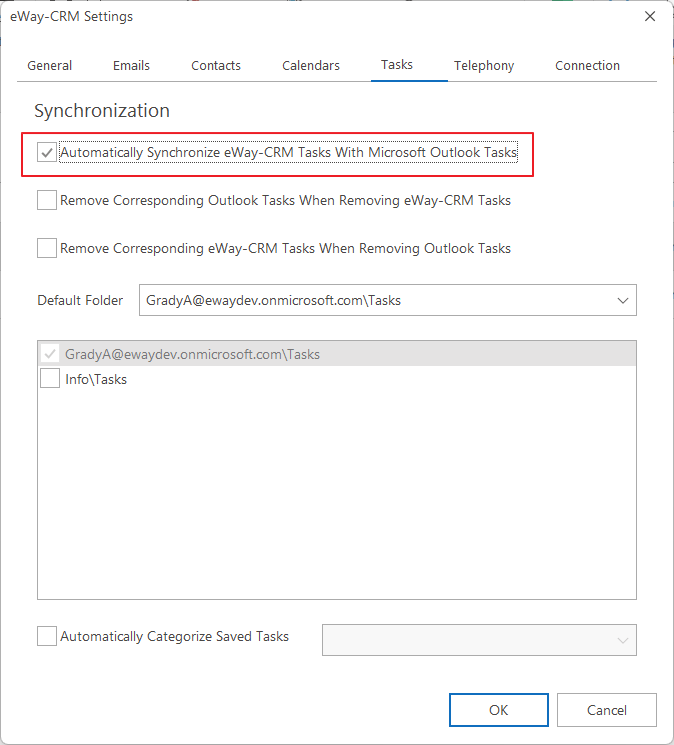 Click OK button.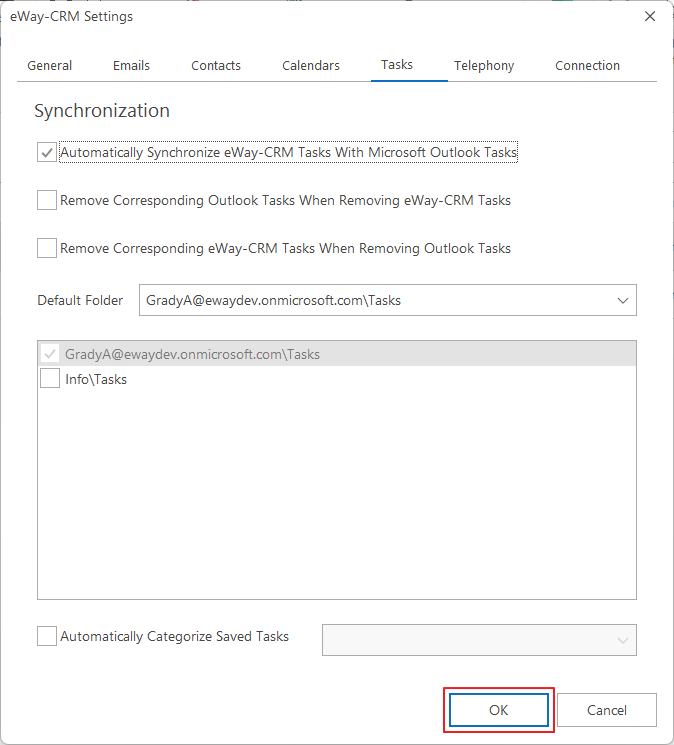 After the Outlook restart, task where you are as solver will be saved from eWay-CRM to Microsoft Outlook. Outlook tasks with Superior Item filled will be updated and Outlook tasks without Superior Item filled will be still only in Microsoft Outlook.
Continue here