Create Grid Reports
Create custom layouts to have data always at hand.
For those who prefer written guide
Contents
eWay-CRM has some predefined reports for each module. Click on the Views button in the top right part of the list. You can also create your own reports, save and delete them by hitting Save View and Manage Views option.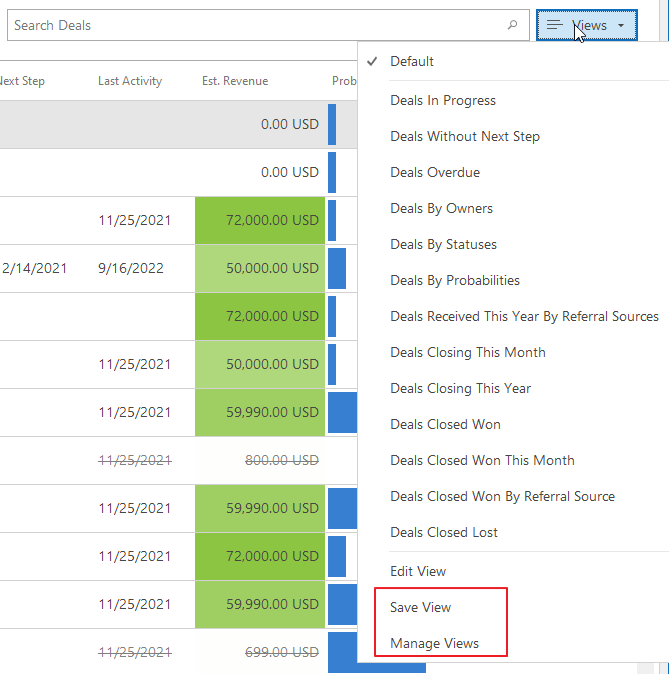 Adding and Removing Columns
To add a column, right click on any column heading and select Column Chooser.

A list of all available additional fields (including custom fields) for this module will appear. Drag and drop the name of the column you want to use from the customization module to the column headings.

To remove a column from the list, just drag it away from the column heading.
Sorting Items
Items in a list can be sorted by values in any column. You can sort them by clicking the column heading. Items can be sorted in ascending or descending order.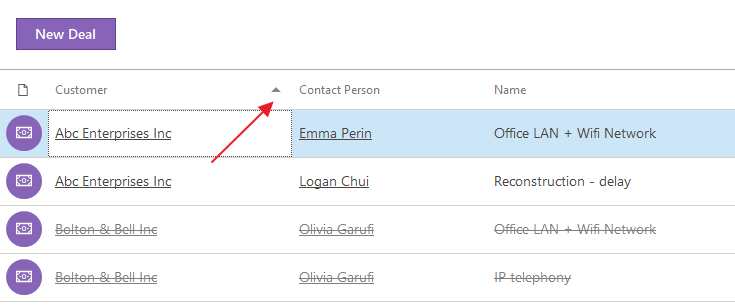 Filters
eWay-CRM allows you to work with filters.
Right-click on any column heading and select Filter Editor from the context menu.

In the Filter Editor, you can create advanced conditions similar to Microsoft Excel. You can filter any column using various operators.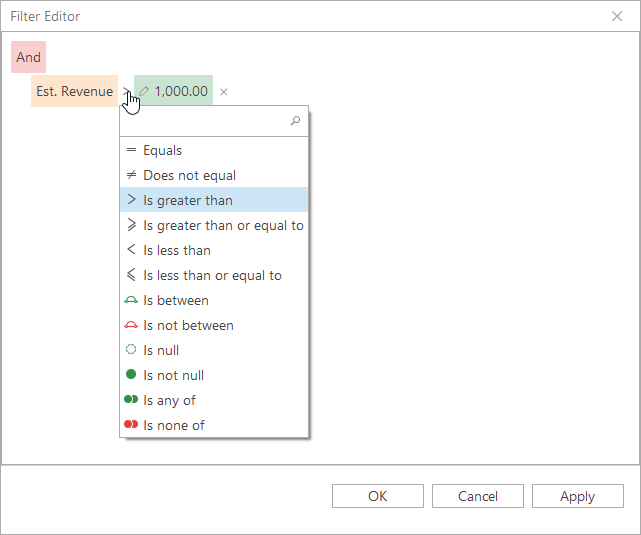 You can also add more than one condition by clicking And in the left-upper corner of the Filter Editor. The + icon after And in the upper part of the Filter Editor window allows you to add another condition.
Quick Search
You can search easily among the items displayed in the list using the search panel in the right top part of the list.

Grouping of Items
Items in the list can be grouped by any column.
Right-click the column heading and select Show Group by Box in the context menu.

The Grouping area will appear above the column heading.
You can drag the columns which you want to group into this area. Simply drag and drop one or more columns here.
Do you have questions? Our consultants have answers.
Do not hesitate to contact us.
You can also book our consultant. We will make a demo just for you.