How to Create Follow-up Tasks for Contacts
Set up reminders for youself or your teammates to stay in touch with your customers.
Creating Tasks in eWay-CRM
Open a Contact.
Click Add New and choose Task.
A task window will pop up with the predefined Contact Person, date fields, Solver and Delegator.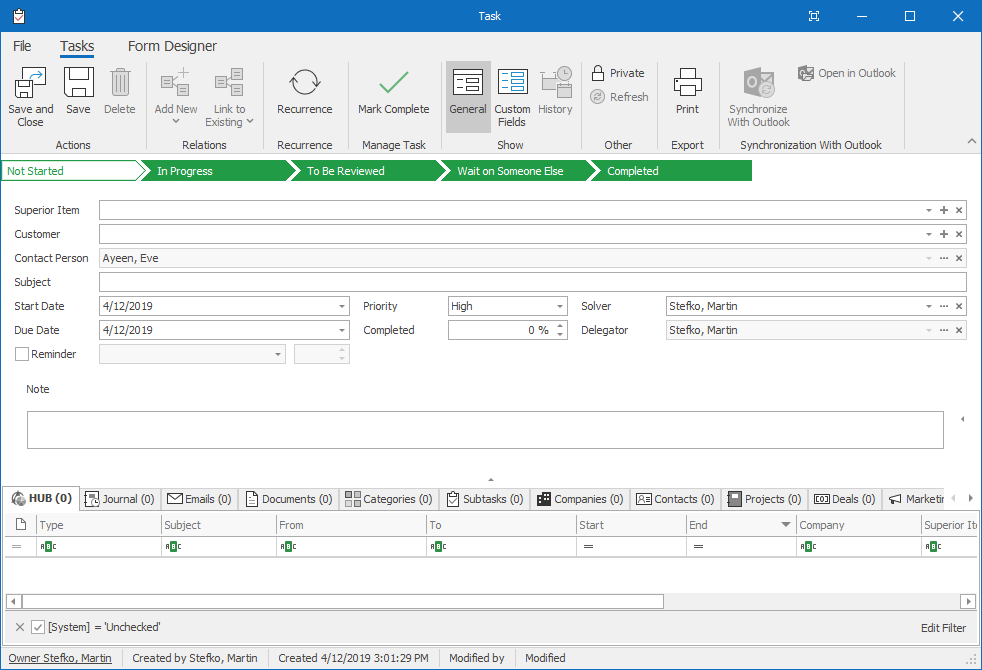 Specify Start Date, Due Date, Status, Priority. Set up the Reminder if needed.

You may want to assign the task to another person. You just click Solver field and select correct user from the list. When you save the task, new solver automatically receives notification about assigning to this task.

Creating Tasks in Outlook
In Outlook, go to the Tasks module (at the bottom part of the side menu).

Click the New Task button to create a new task. It will open the Task window.

Fill in all the necessary fields—Subject, Start and Due Date, etc. and specify a Superior Item (contact, company, deal, project or marketing campaign). In case you leave the field empty the task will not be saved to eWay-CRM and will stay in Microsoft Outlook only.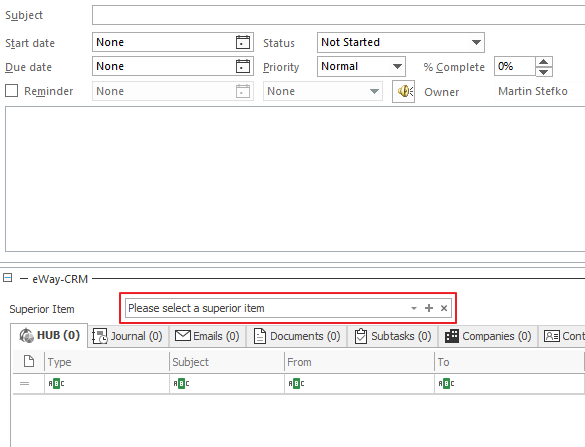 Click Save & Close.
Do you have questions? Our consultants have answers.
Do not hesitate to contact us.