Create Deals Manually
To Build an Excellent Database of All Your Business Deals.
You may want to create a deal manually during a phone call or during a meeting with a customer. Here's how:
Click New on the eWay-CRM ribbon and select Deal.

Fill in basic and contact information.
If there is no such a company or contact in eWay-CRM yet, you can either create them or add them as text.
To create a new company or contact, click the plus sign right next to Customer/Contact Person field and a new card item will pop-up.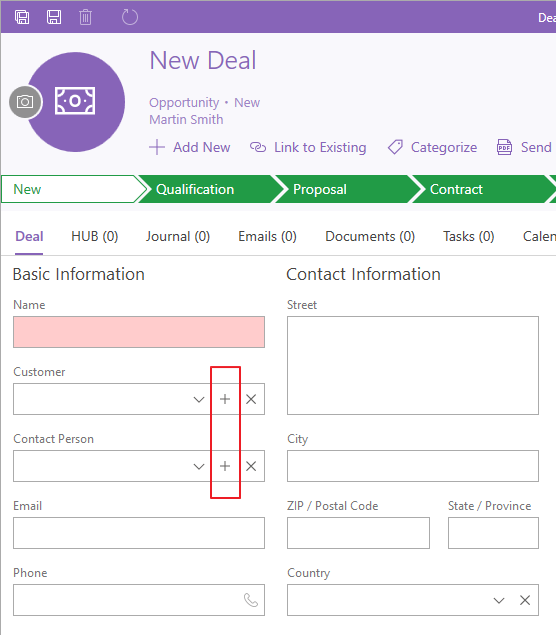 To create company or contact as text, click the small arrow right next to Customer/Contact Person field and you will see the list of items in your database. Insert company name or contact person name to the search field and click the Add as Text button. If you convert the deal later on, a new company and contact will be created, too.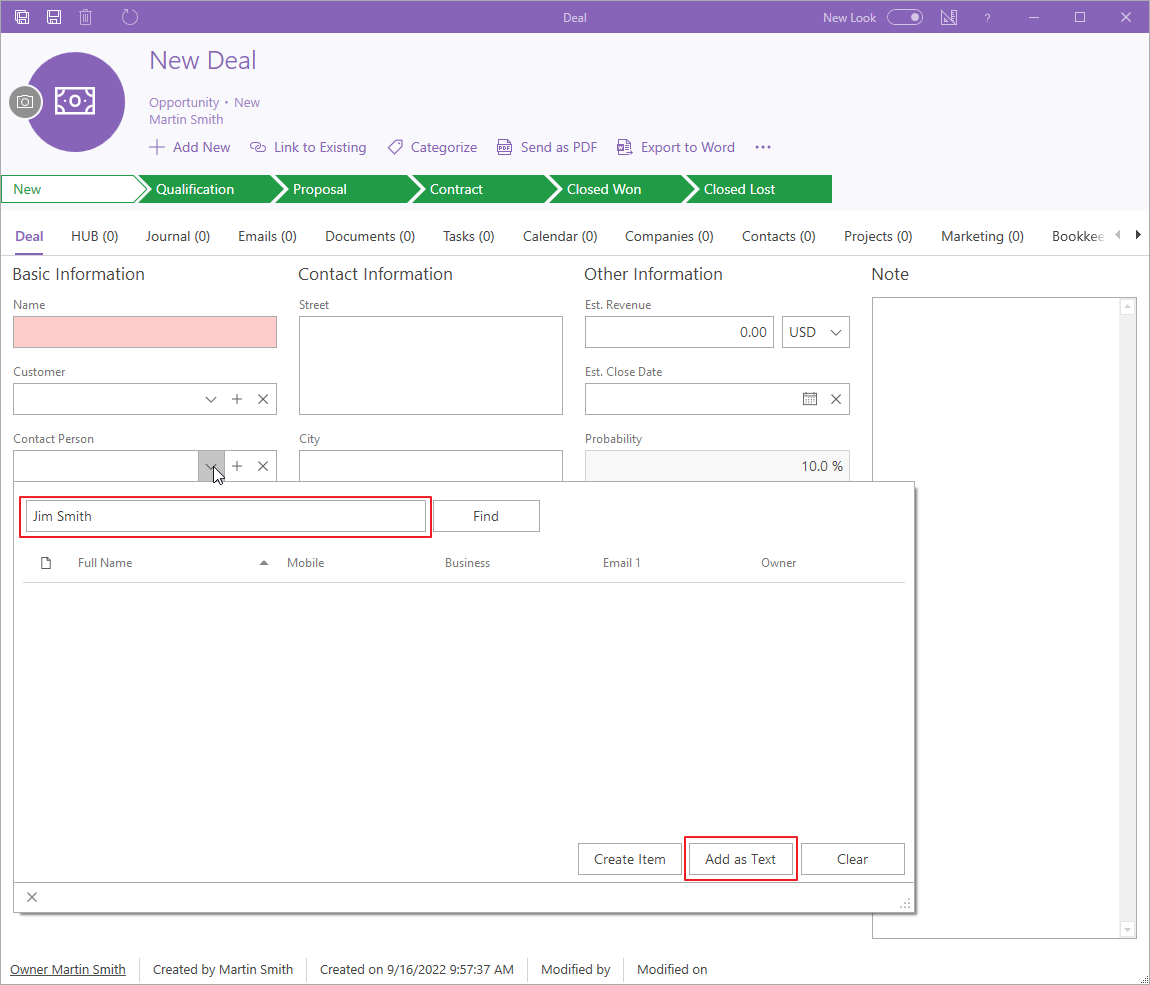 Please also note that there are different types of deals available. You can create your own types and workflows in the Administration settings. Learn more here.
Do you have questions? Our consultants have answers.
Do not hesitate to contact us.
You can also book our consultant. We will make a demo just for you.