Create Companies Manually
Create new companies with few clicks.
You may want to create a company manually during a phone call or during a meeting with a client. Here's how:
Click New on the eWay-CRM ribbon and select Company.

Specify details (Company Name, Address, contact information, etc.) and click Save.
To create a contact for this company, use the button Add New > Contact.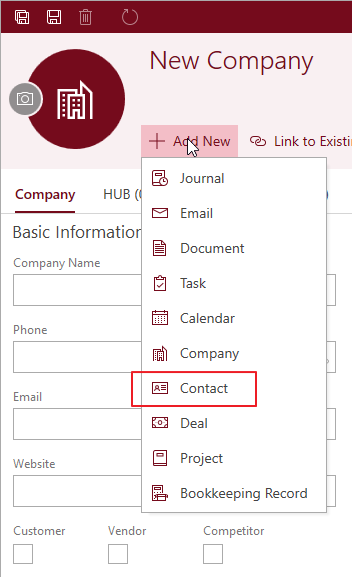 If the required contact already exists in eWay-CRM, click Link to Existing > Contact.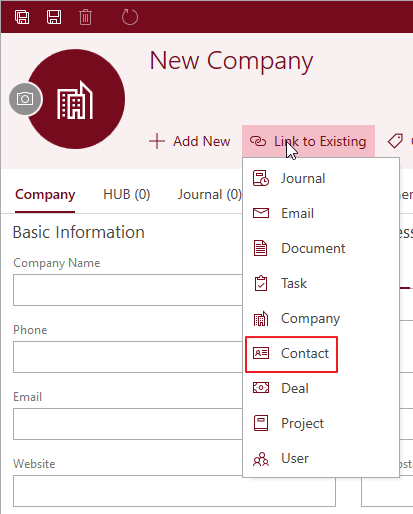 Note that emails, journals, tasks, etc. that are linked to contacts within a company, will be automatically linked to a company itself as well. So if you want to find all communication with a company, you can find it on the Company Card.
Do you have questions? Our consultants have answers.
Do not hesitate to contact us.
You can also book our consultant. We will make a demo just for you.