Choose the Right Edition
eWay-CRM Free or eWay-CRM Premium? Choose the right version for you.
eWay-CRM is available in two editions – Free (On Demand only) and Premium (On Demand or On Premise).
eWay-CRM Free is designed for single users to get comfortable with the software. Each user receives 200 MB of storage space in our cloud. Besides that, eWay-CRM Free is fully customizable, can be used on multiple devices and is updated for free. This version does not have a professional e-mail service.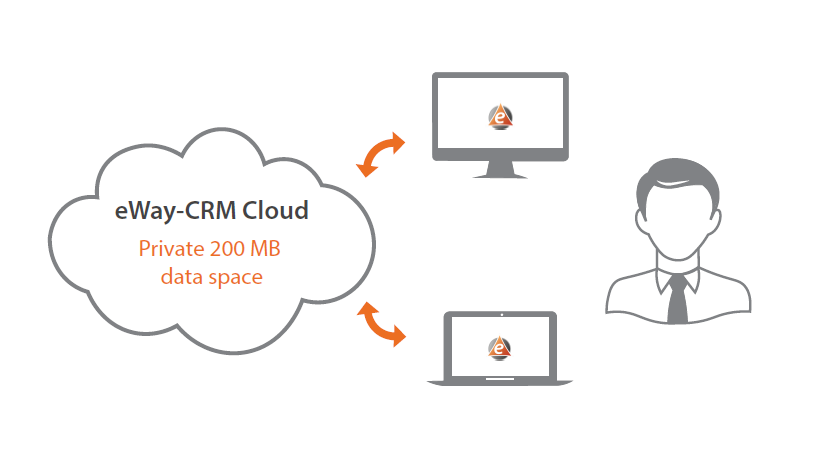 If you need more than 200 MB of space (or you want to host data on your own server), share data with other people or use web and mobile applications, consider upgrade to eWay-CRM Premium.
eWay-CRM Premium is designed for teams (2+ people) or single users who want to take advantage of Premium functionality.
You can either leverage 10 GB of storage space in our cloud (option 1) or on your own Windows server (option 2). eWay-CRM Premium is compatible with web and mobile applications and comes with phone support.
Option 1 – Hosting Data on the eWay-CRM Cloud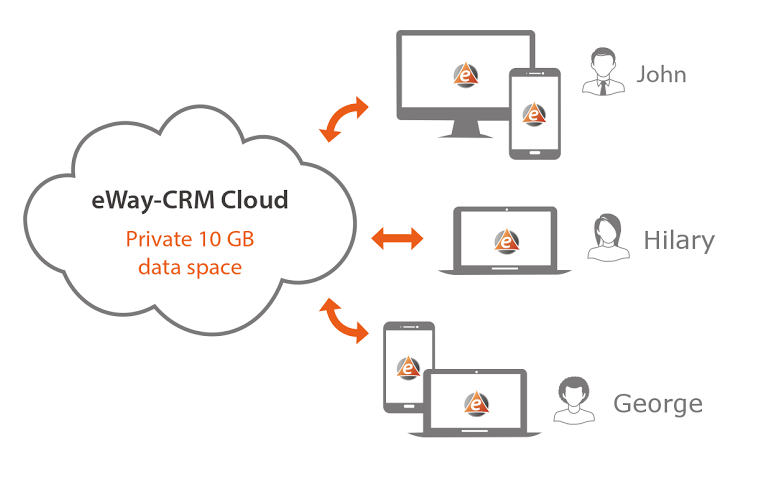 Option 2 – Hosting Data on Your Server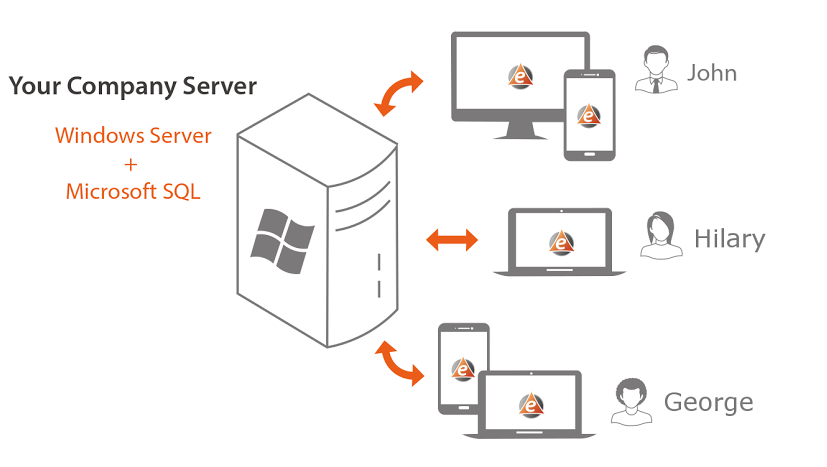 If you decide for On-Demand option (it is monthly subscription that can be easily edited), you will need to pay $28 monthly/user (upgrades and troubleshooting are included).
On Premise installation is possible if you purchase lifetime licenses and pay an annual support fee (15 % from the cost of licenses). We will install the eWay-CRM server component on your Windows server after the purchase. As a part of the annual support, we provide all eWay-CRM upgrades and free bugfixes.
If you prefer to go with lifetime licenses, but don't have a Windows server, you can host data in our cloud.