How to Share eWay-CRM Contacts With Your Android
Learn how to share contacts from your eWay-CRM Mobile in other applications on your smart phone.
At first, you need to be sure that you are met all requirements that are related to sharing of contacts between eWay-CRM Mobile and other applications. These requirements are:
User has permissions to export contacts and to view contacts in eWay-CRM.
Provide Contacts to Others Apps on Mobile Devices is set to the Let It to the User value.
If all conditions are fulfilled, you can walk through these steps:
Go to eWay-CRM Mobile settings.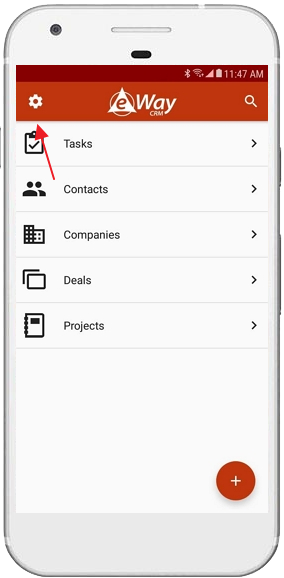 Select Contacts.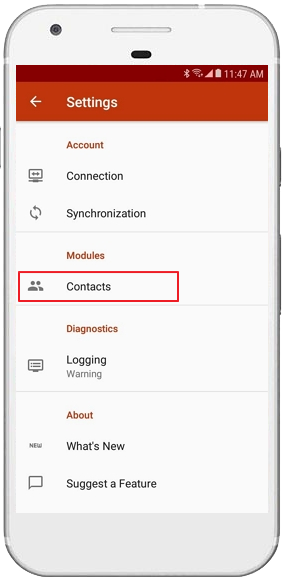 You will be asked whether you want to give eWay-CRM Mobile access to contacts in your phone. For correct sharing of contacts, this access has to be allowed.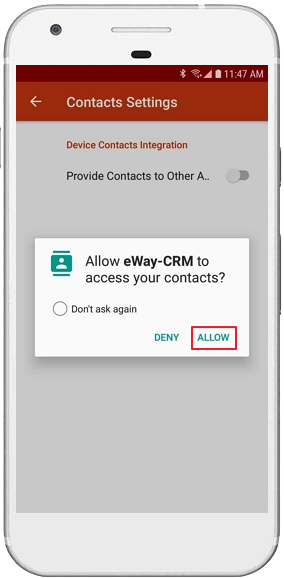 Turn on the Provide Contacts to Other Applications switch.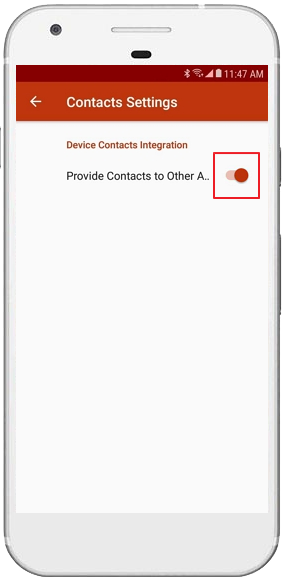 You will be immediately informed that sharing of contacts starts. You can see the progress in the notification area.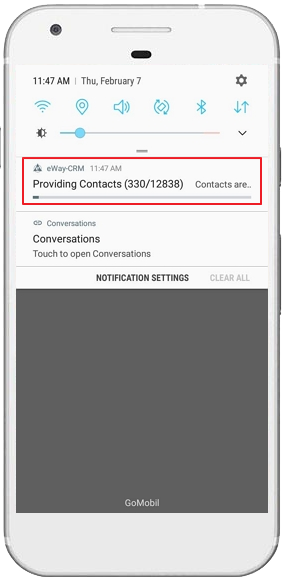 As soon as the providing of contacts is completed, you can see eWay-CRM Mobile contacts in other applications on your phone and you can use them there. From this contact, you can get to eWay-CRM detail of contact or create a journal to this contact (contact and its company will be pre-filled).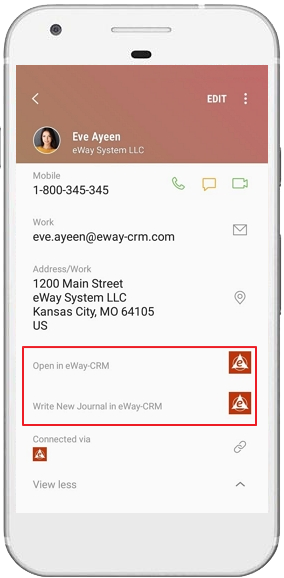 In eWay-CRM Mobile, there is a link to contact window in application you are using for contacts on your phone.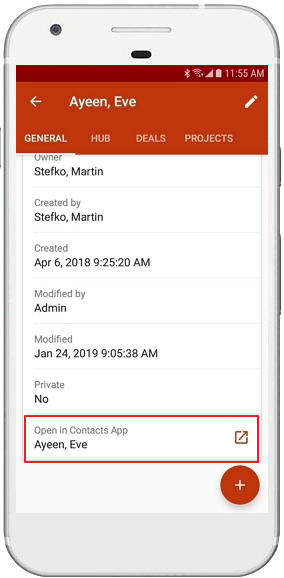 If you want to turn off the sharing of contacts, just go back to Settings > Contacts and turn off the switch. You will not share contacts, and these will be removed from other applications – it is not real removal, contacts are not provided to other applications any more. You can turn on sharing of contacts again, only tap the switch.
Do you have questions? Our consultants have answers.
Do not hesitate to contact us.