How to Work with Documents in eWay-CRM Mobile
Upload, download and share documents on the go.
Contents
Attaching New Documents
If you have a document on your mobile phone that you want to attach to a contact, company, lead or project, do the following:
Open an item (contact, company, lead or project) and click on the plus sign in the bottom right corner.
If you need to edit or delete a document, please do with the help of the eWay-CRM Outlook plug-in.
Sharing and Downloading Attached Documents
Open a document or image saved in eWay-CRM.
Click on the Share or Download buttons.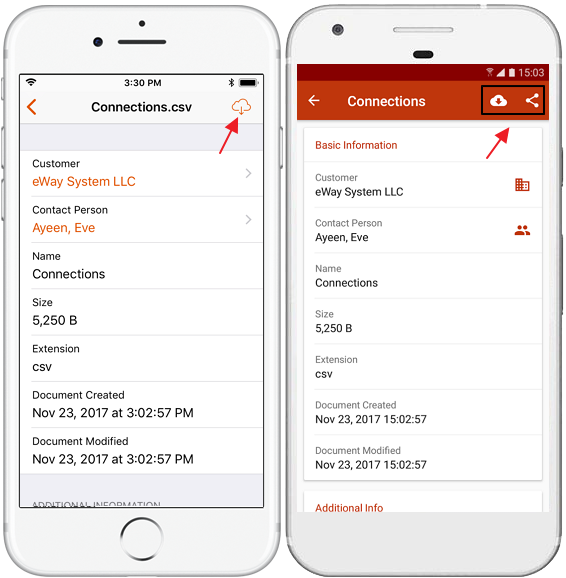 Do you have questions? Our consultants have answers.
Do not hesitate to contact us.