Integrate Poll Everywhere with eWay-CRM
Save poll results right to your CRM.
Quick and Simple Quiestionnares and Polls
Poll Everywhere is a simple tool for direct interaction with your customers. Using it helps you find out what your customers like.
Poll Everywhere gets responses from the audience. It asks your customers to respond through an e-mail.
You can ask the audience to vote for a proper date of your event.
You can easily define the responses from which your audience can choose.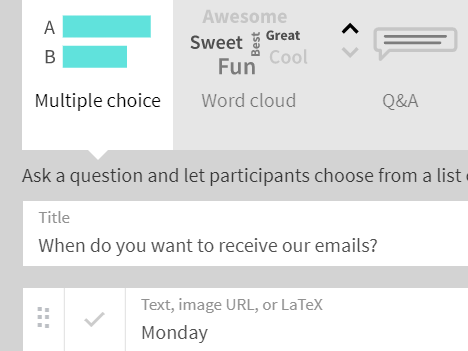 Simple Choice and Polling
Your respondents can easily respond in your poll.
If they want to vote they click on Poll Everywhere where they can choose the answer.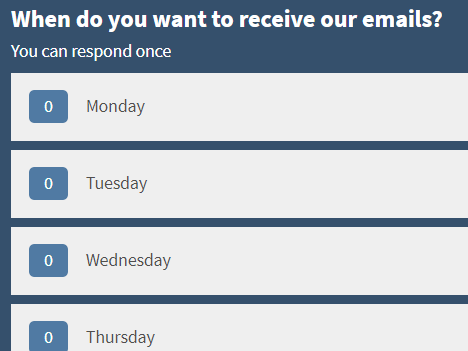 Feedback for Customers
After each poll, the customer gets confirmation of his/her choice.
Like that, you get feedback and for example, you can arrange the upcoming event according to the poll result.
Show your customers that their opinion matters. With Poll Everywhere and eWay-CRM.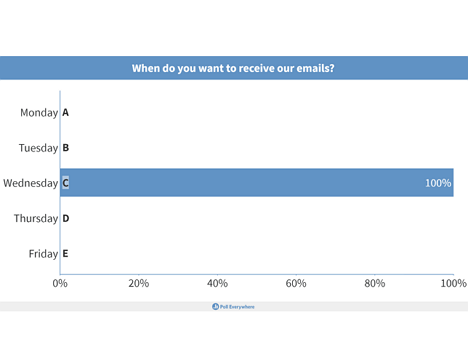 Do you want to try it?
Let us know. We will help you set everything up.
You can also book our consultant. We will make a demo just for you.