A Strong Integration with Microsoft Office, Perfect with Outlook
Supported by Integration with Microsoft Word and Excel
A COMPLETE INTEGRATION WITH MICROSOFT OUTLOOK AND A STRONG ONE WITH WORD AND EXCEL
eWay-CRM is so deeply embedded into Microsoft Outlook that it is actually an integral part of it.
We create our CRM so that it looks exactly like Microsoft Outlook. Because of that, our users don't need to learn how to work with another system and they adapt quickly.
eWay-CRM starts automatically when you open Microsoft Outlook.
After installing eWay-CRM, individual modules appear in the Microsoft Outlook toolbar. There is no need to start a new app.
In Microsoft Word and Excel, you will find buttons for saving documents straight into eWay-CRM.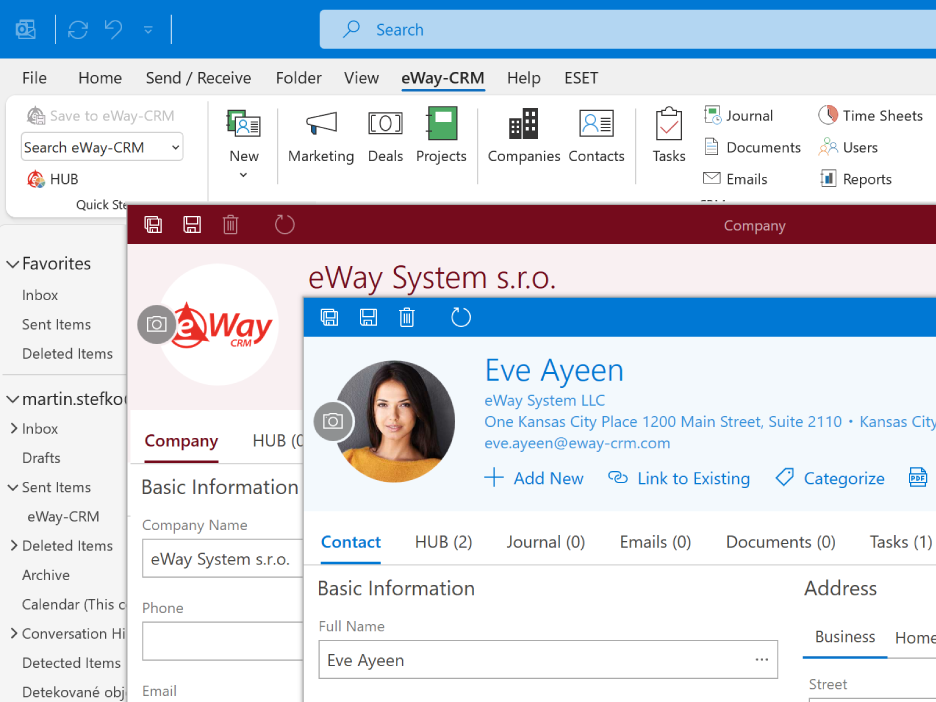 DATA SYNCHRONIZATION – BOTH AUTOMATIC AND MANUAL
eWay-CRM can automatically save e-mails, sync contacts, calendar, or tasks.
Synchronization happens easily via the button "Synchronize with eWay-CRM." If you prefer to choose the e-mails and contacts that should be synchronized with eWay-CRM, you can use the button "Save to eWay-CRM."</
You can choose the modules to synchronize. Everything is easy and intuitive.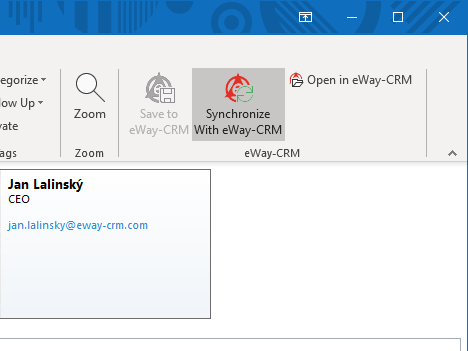 A CLOSE CONNECTION WITH MICROSOFT WORD AND EXCEL
A functional integration with Microsoft Word and Excel allows you to save every chosen document to eWay-CRM by clicking "Save to eWay-CRM."
eWay-CRM automatically keeps an eye on all document revisions. You can return to an early version at any time.
Each document can be easily saved and connected to a desired record, such as a contact or a project.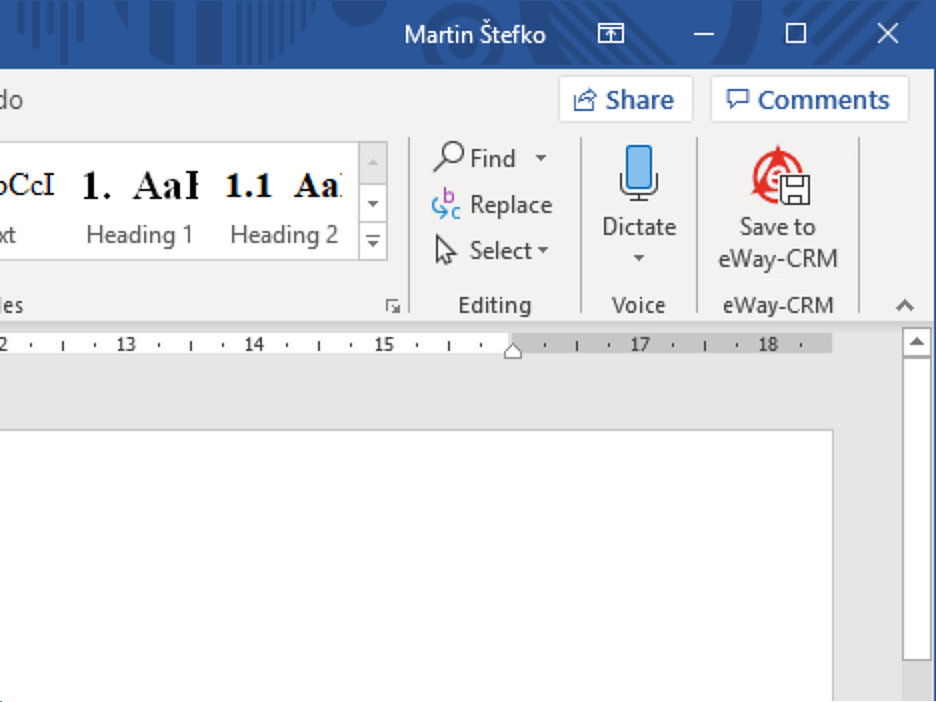 What does David Bell, a criminal defense attorney from Kansas City, Missouri, say about the integration?
| | |
| --- | --- |
| "We mainly use eWay-CRM because it is integrated with Microsft Outlook so perfectly that we can hardly see any distinction between the two."David Bell, a criminal defense attorney from Kansas City, Missouri. | |
Don't hesitate and try it for free!
Press the button bellow and download eWay-CRM, the best CRM in Outlook.
You can also book our consultant. We will make a demo just for you.