Simple M&A CRM Software
eWay-CRM is the

best M&A CRM software because it lives right inside your Outlook

. It helps manage clients, relationships, M&A deals, and all related communications. The Outlook integration allows you to easily track emails, synchronize contacts, and organize meetings. It's so simple!
What is CRM for Mergers & Acquisition?
M&A CRM software (customer relationship management) assists teams and individuals with organizing contacts, deals, and all related emails, notes, tasks, and meetings. The main goal is to streamline your M&A processes, help with deal sourcing and allow people in your organization to share and coordinate their activities.
Contacts & Companies
Create a shared database of all clients and investors. Categorize them by custom criteria. Let eWay-CRM synchronize them automatically throughout the entire team so you all work with the same data.
Build and share.
Mergers & Acquisitions
Use the module Deals to track all M&A transactions, due diligence, and post-merger integrations. Attach emails, minutes, and documents so everybody can see what´s going on.
Set up your deal pipeline and collaborate.
Emails & Minutes
Organize emails and meeting minutes by deals, contacts, and companies. You and your staff will always find the relevant correspondence in one place in real-time.
Keep your deal management tightly organized.
Relations
Link everything together and create your own network. Connect contacts, companies, deals, or emails to get the full picture.
Absorb the complexity.
Workflows in All Modules
Set up our workflow to automate your M&A processes. It doesn't matter if you are in Contacts, Deals, or Tasks. We have workflows everywhere.
Automate everything you can.
Email Marketing
Approach multiple investors effectively by sending them a personalized bulk email. No need to export contact lists to Mailchimp. eWay-CRM has it all.
Be effective. With eWay-CRM.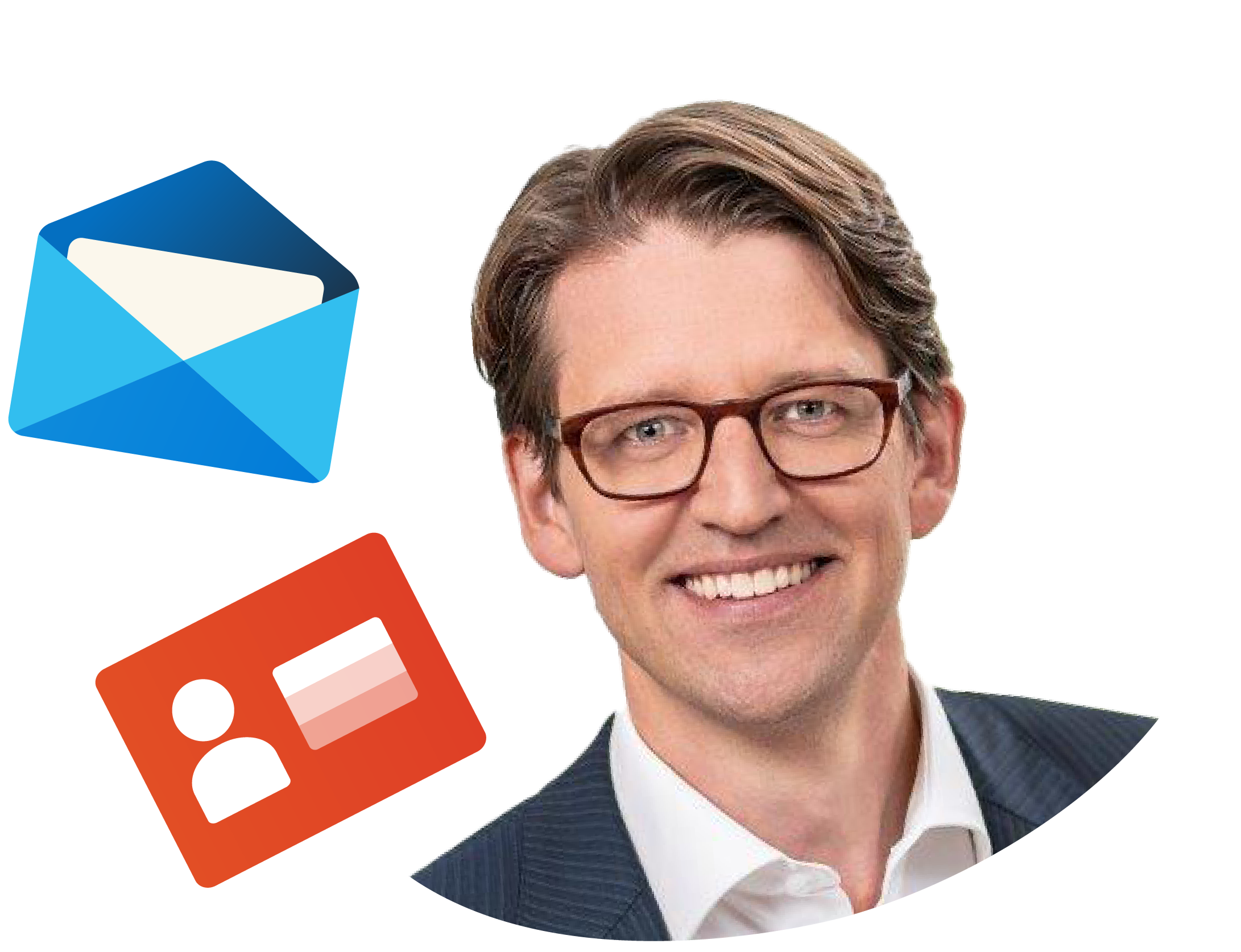 We use eWay-CRM to manage our acquisition leads for M&A investment opportunities. The 100% integration with Outlook was the driver to choose eWay. We have customized the tool to our needs and have always been very well supported by the eWay Team.
Dr. Gerrit Karalus
(MD Perpetua Holding, Germany)
Why do M&A directors and VP
s

love CRM inside Outlook?

Most professionals live inside Microsoft Outlook. They keep their emails, contacts, meetings, and tasks.

eWay-CRM takes what you already work with and put it to the next level. It helps you organize all activities by contacts and deals and seamlessly share them across the entire organization. Try yourself.
Turns Outlook into more than just an email client
Select an email you received to get complete information about the sender. Click the Teams button to start chatting about the person with the rest of your team.
Use our toolbar to access all CRM modules quickly.
Live is much easier with a CRM that lives right inside your Outlook.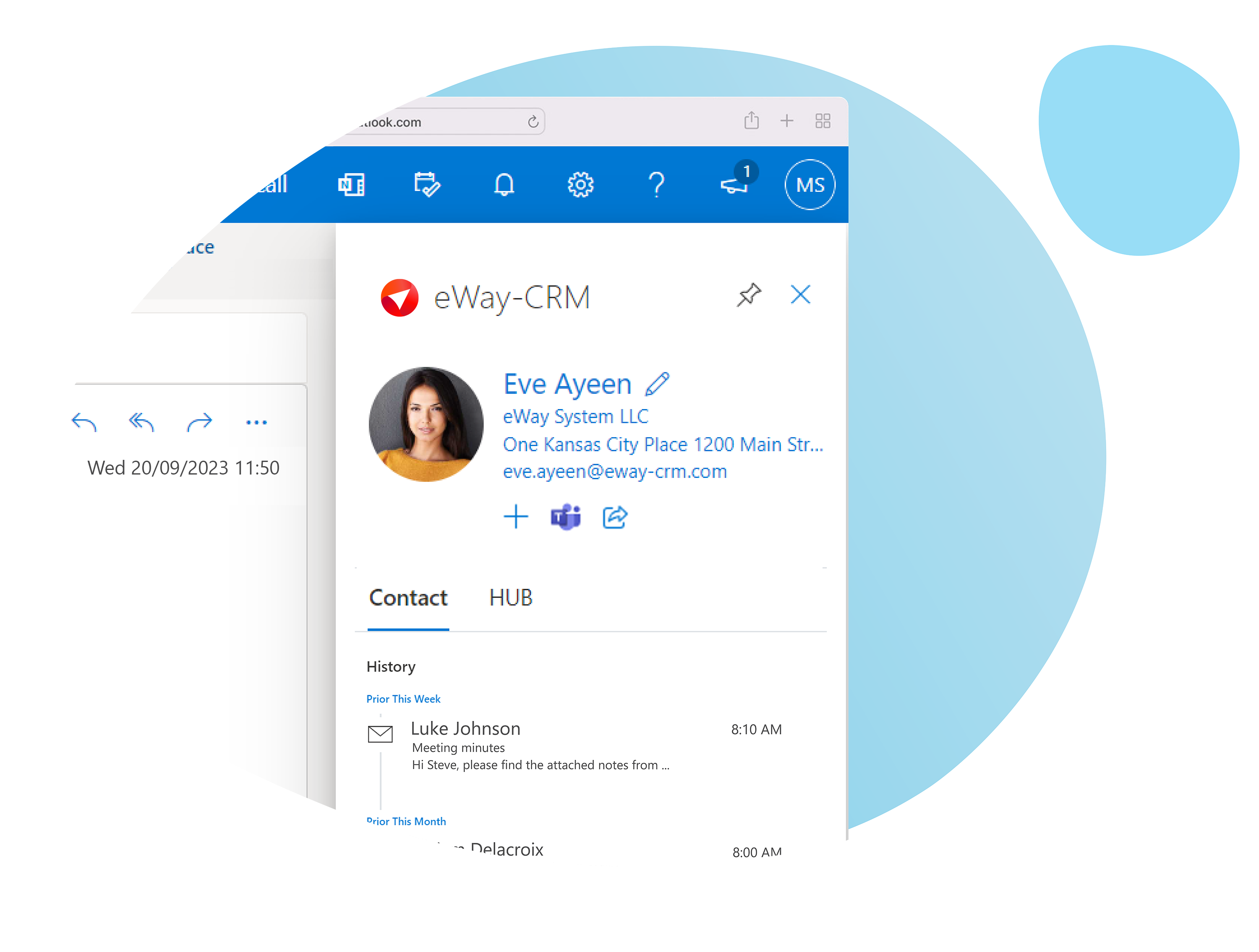 Two-Way Contacts Synchronization
Do you have contacts in Microsoft Outlook? Keep it that way.
Turn on the two-way sync with eWay-CRM so they can be available to the rest of your team. If someone updates a contact or adds a new one, the changes will be automatically synchronized with your Outlook and cell phone.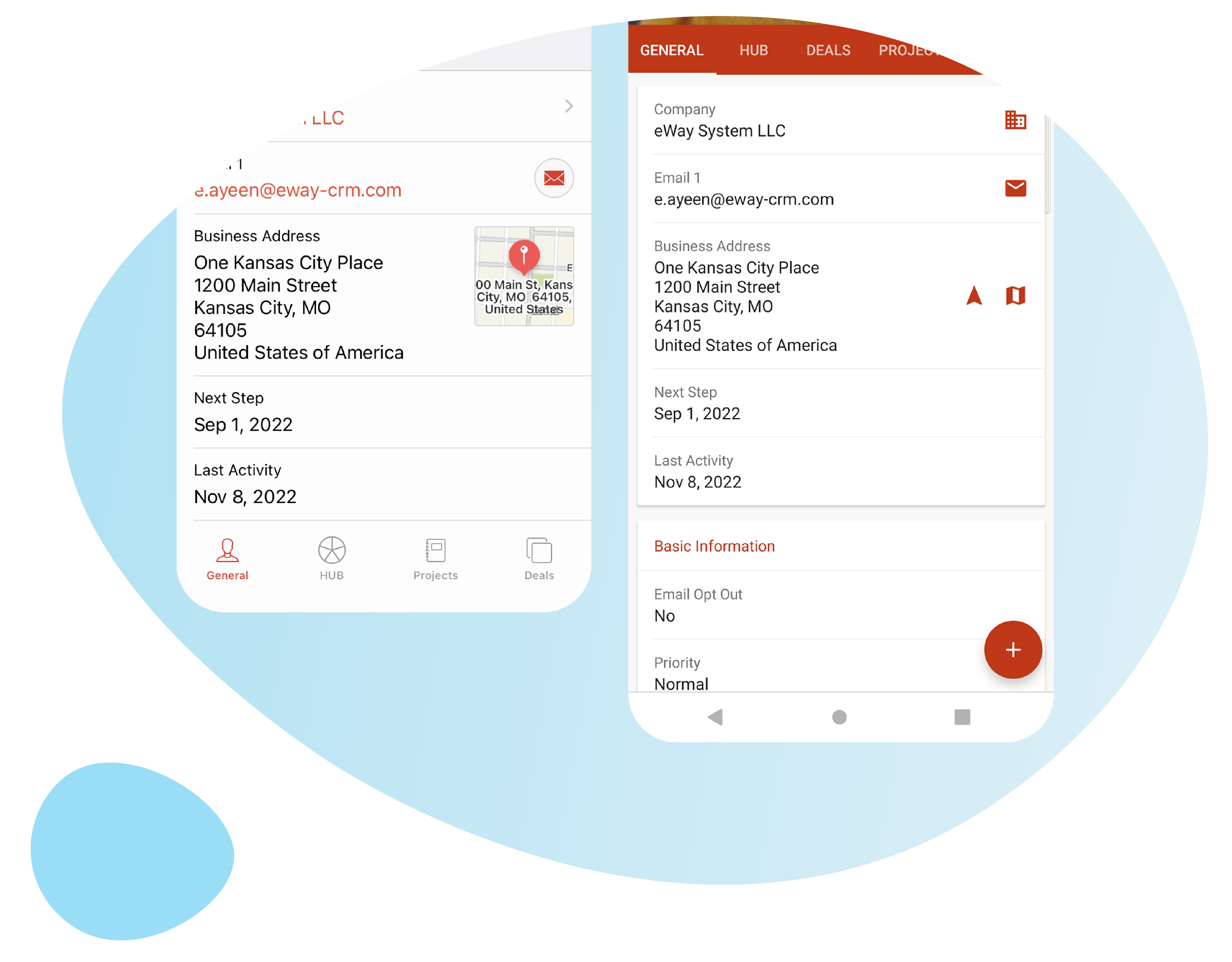 Integration with your Calendar
When planning a meeting, select a contact, company, or deal. The meeting will be automatically related to the item and your team will know that you are about to talk to the customer.
Coordinate your activities with others. They can help.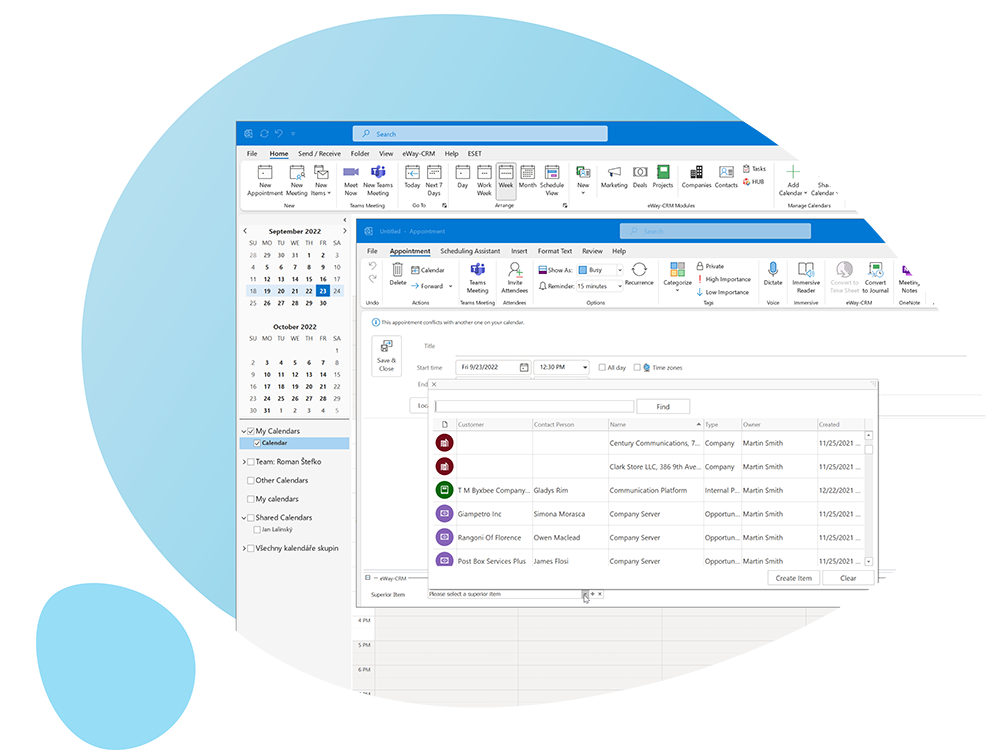 Convert an Email to a Task, Deal, or Contact
Have you received an important email? Convert it to a task, deal, or contact. eWay-CRM automatically fills in all the important fields and you can start working right away.
Don't retype anything manually. Data entry can be fun!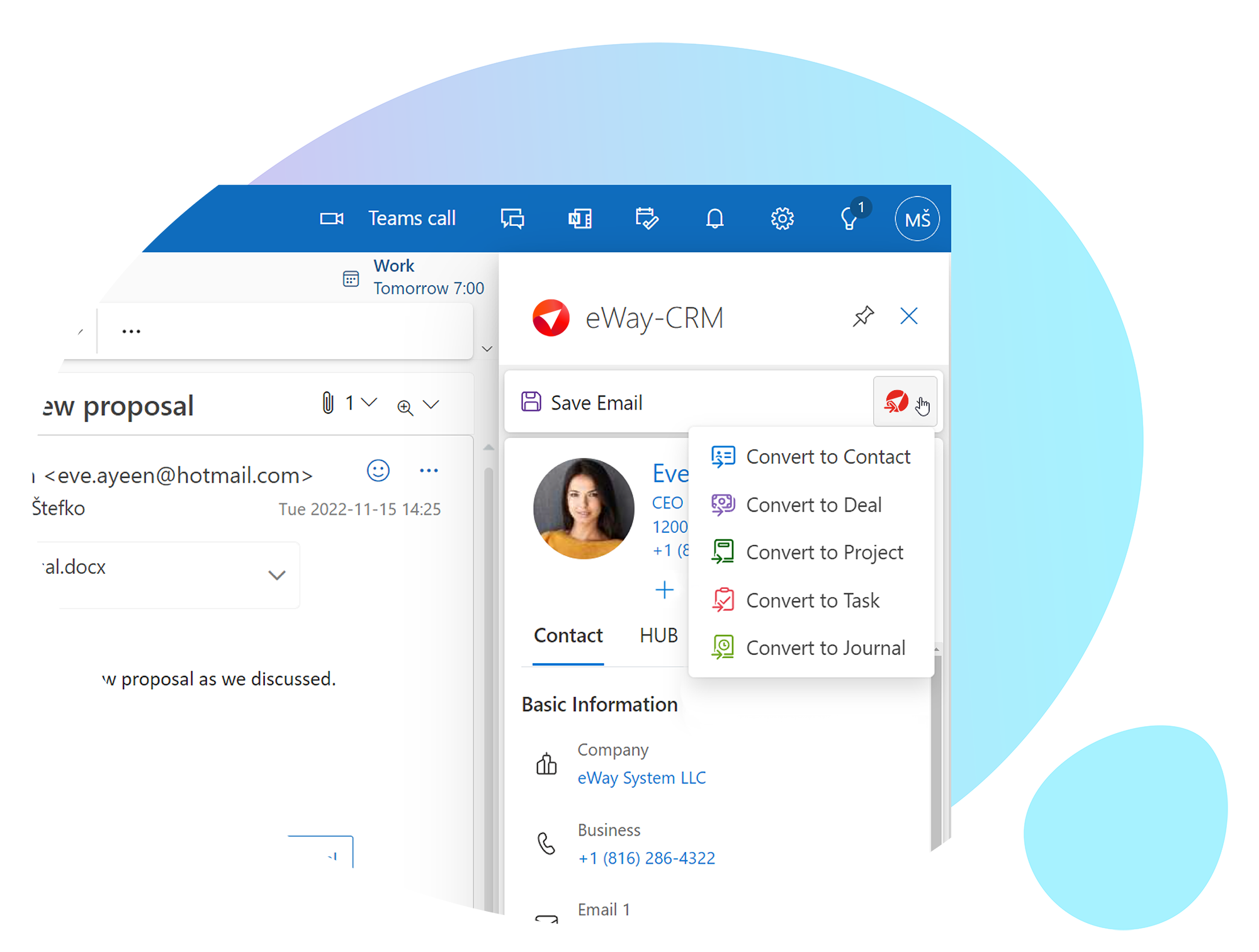 Available Anywhere and Anytime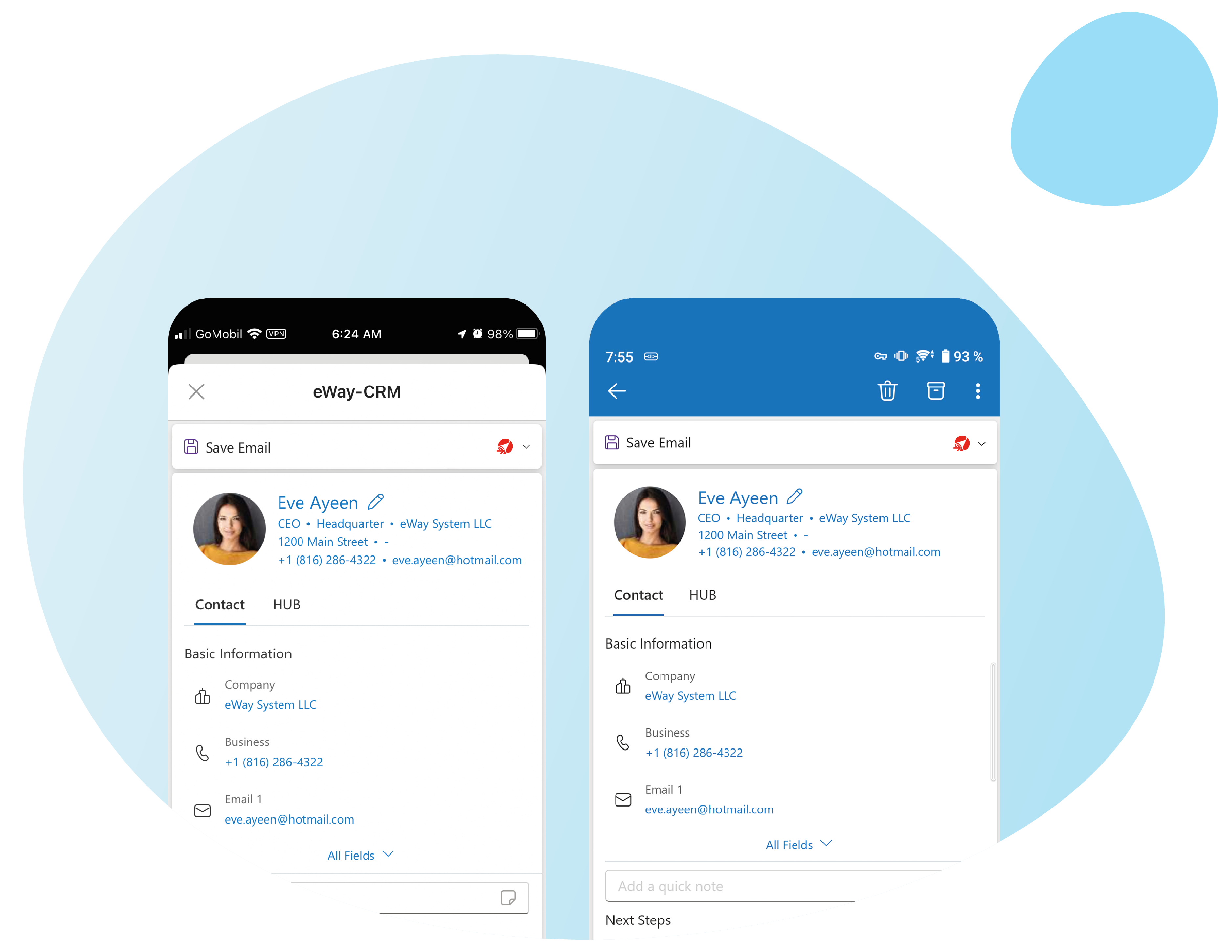 Looks and works the same
eWay-CRM looks and works exactly like Microsoft Outlook. We don't want you to switch between apps, or learn a new interface. Just take what you already know and use it with eWay-CRM.
Be effective. With eWay-CRM.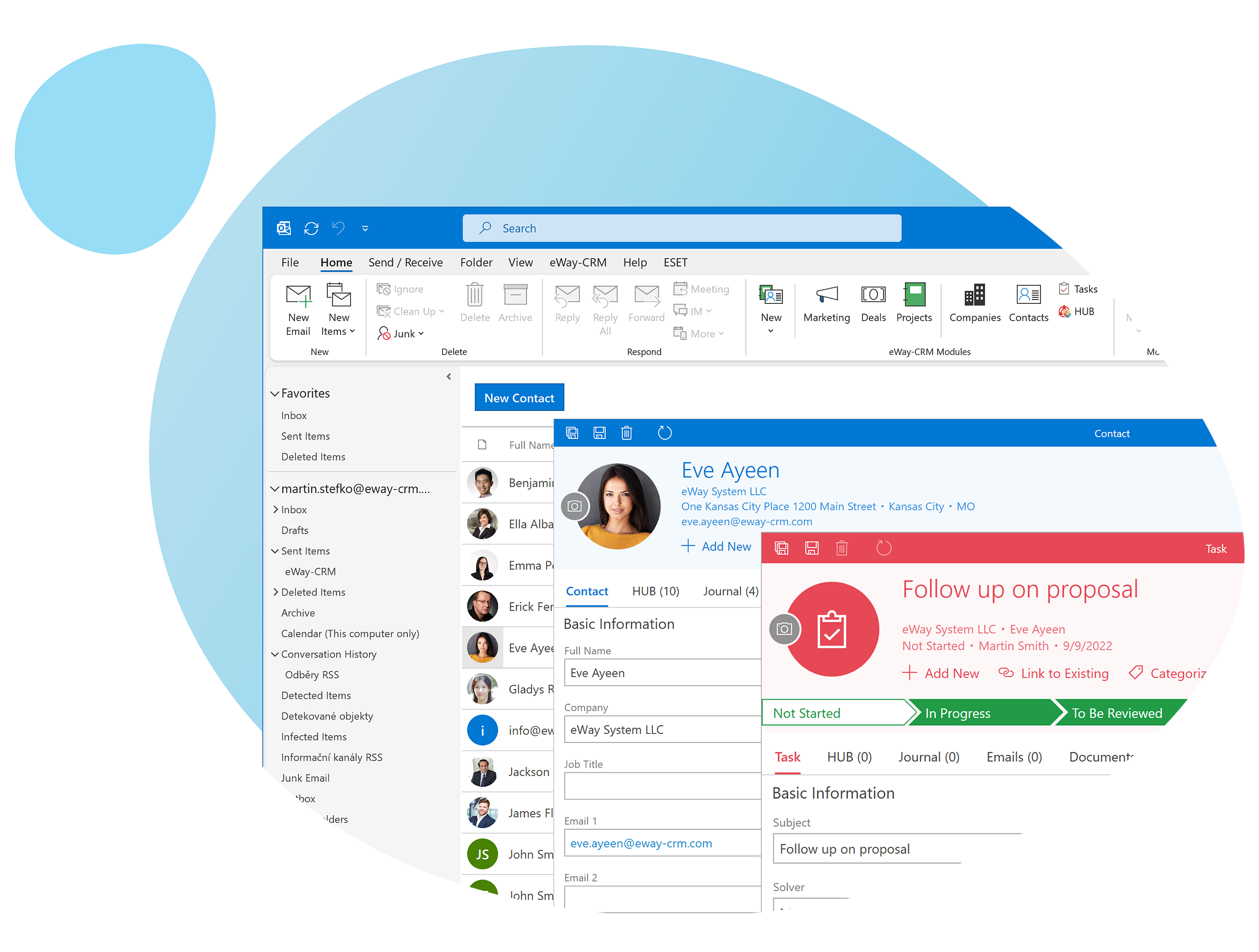 TRUSTED BY 1,500+ COMPANIES WITH OUTLOOK

START WITH EWAY-CRM FREE
Click the button below to create an account for eWay-CRM. If you only have 30 min, book a demo with our consultants. They will take you through.