How to Attach Emails to Companies Manually
Share your Outlook Emails with Your Team Members
How to Start Using eWay-CRM » Companies » How to Attach Emails to Companies Manually
Right-click on an email in your Inbox and choose Save to eWay-CRM.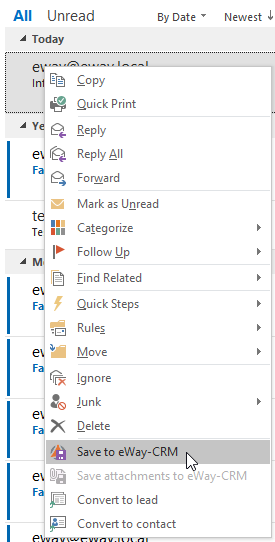 A dialog will open.

Click Yes  to open the email in eWay-CRM. There, you can make sure that the message was properly linked with the company. Click the tab Companies in the bottom part of the window to make sure. You should see the firm.
If eWay-CRM couldn't find the company automatically, you can add it using a button Add relation with an existing item on the top ribbon.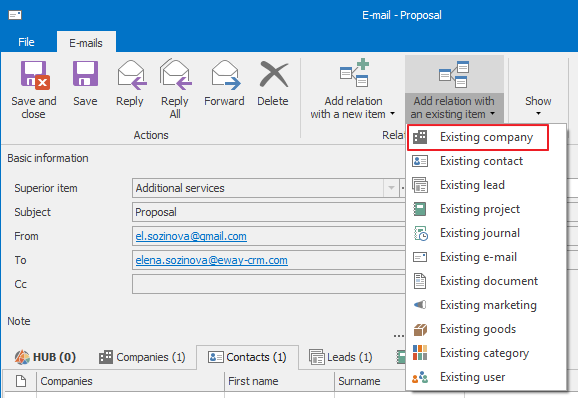 Alternatively, you can drag and drop emails from your Inbox right to the Emails tab. This option especially makes sense if you want to save several messages at once.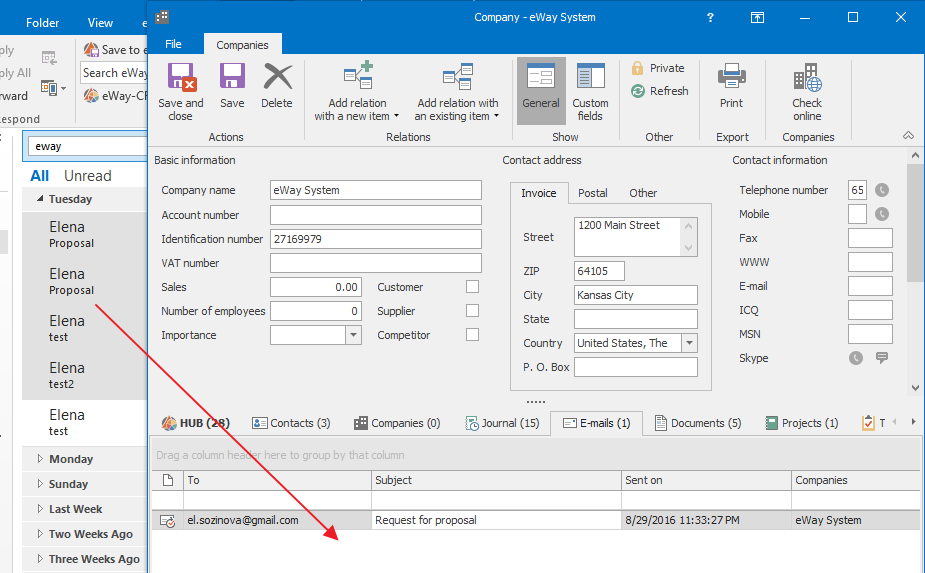 Do you have questions? Our consultants have answers.