CRM system right inside Microsoft Outlook
eWay-CRM is a CRM system embedded right into Microsoft Outlook. It helps companies all around the world with CRM agenda, project management and business opportunities. eWay-CRM is not just that. Have a look.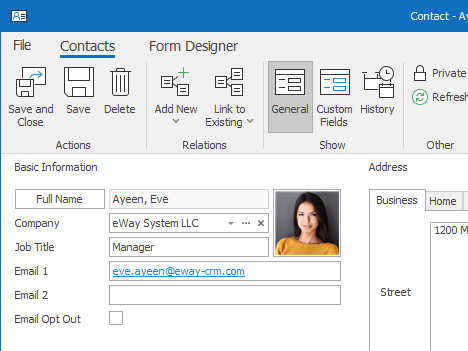 Amazing Integration
Single workspace. Collect, organize and share all of the information important to your business using software you already use.
Microsoft Outlook for Teams. Make e-mails, calendar events, notes and documents immediately available to your team.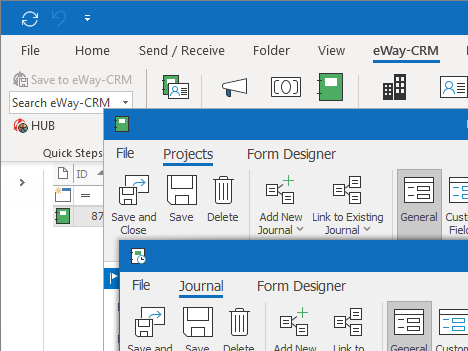 All Client Information in One Place
Module Companieswill take you to the list of eWay-CRM customers / partners.
With filters, you can show just the ones you are interested in. With tabs, you can access e-mails, phone calls, tasks, invoices..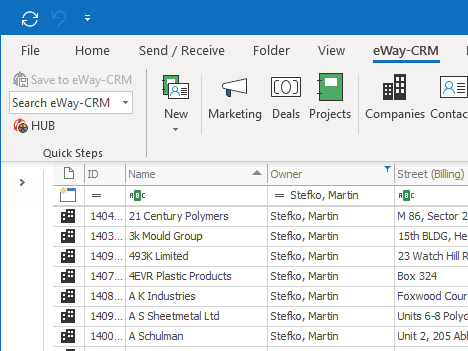 Track and Share Customer Communications With Your Team
eWay-CRM can automatically track e-mail communications with customers.
Your team members will be able to see all e-mails sent and received by any member of your team.
The same functionality works for leads, meetings, tasks, notesand other information important to your business.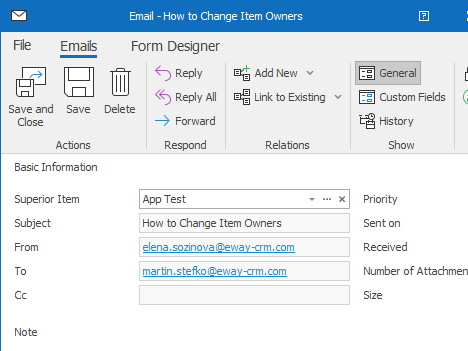 Quickly Create Business Leads from E-mails
Convert an e-mail to a leadautomatically in one click.
eWay-CRM creates the business lead, fills in the company and contact person.
The e-mail will be linked to the lead too.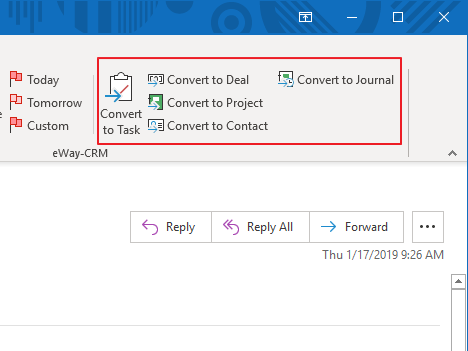 And much more
Auto-reminder in case you didn't get in touch with a client for a while.
Workflow feature to track company processes. You want your team members to use the best practices that you create. Workflows can automatically generate tasks or check for mandatory fields / documentsto keep customers happy and to avid costly errors.
Keep track of marketing campaigns. View when an e-mail is opened by a recipient and even track responses.
CRM system has an advanced administration settings to adjust the system to your specific needs. Create custom fields, change permission policy, drop-down menus, …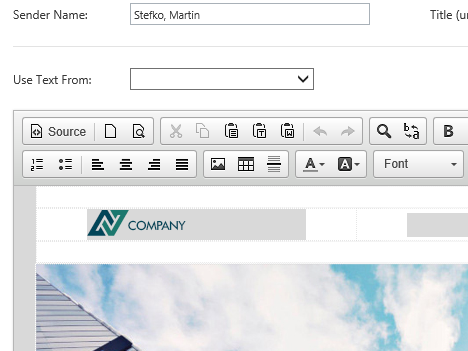 Try now!
Click the button below and download eWay-CRM for free.
You can also book our consultant. We will make a demo just for you.