CRM Plugin for Outlook
Turn your Outlook into a professional CRM. With eWay-CRM.
Amazing Integration with Microsoft Outlook
Single workspace. Collect, organize and share all of the information important to your business using software you already use.
Microsoft Outlook for Teams. Make e-mails, calendar events, notes and documents immediately available to your team.
All Client Information in One Place
Module Companies will take you to the list of eWay-CRM customers / partners.
With filters, you can show just the ones you are interested in. With tabs, you can access e-mails, phone calls, tasks, invoices..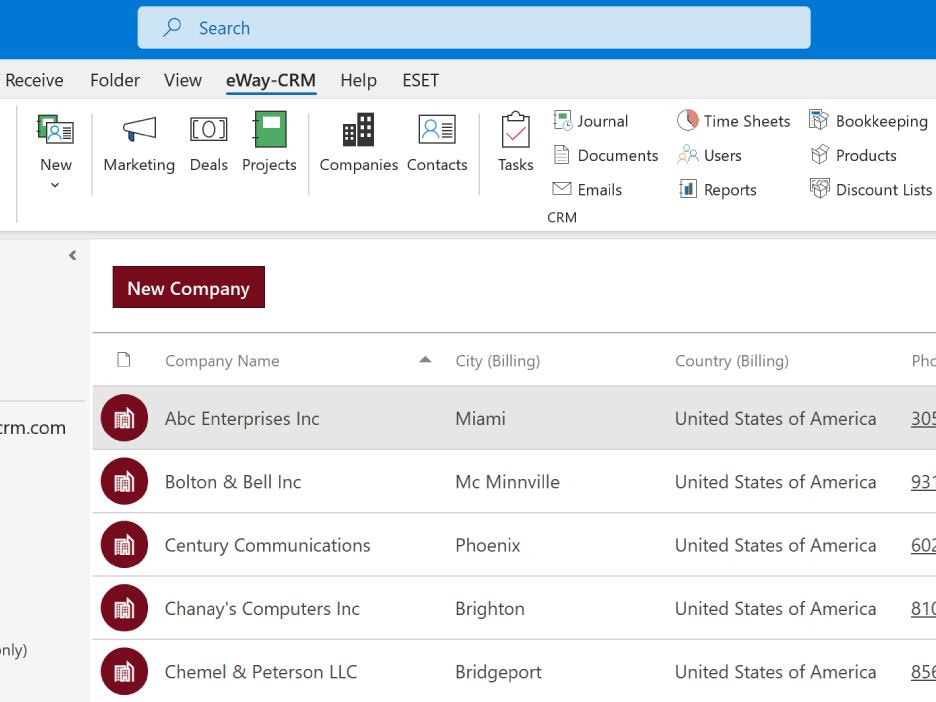 Track and Share Customer Communications With Your Team
eWay-CRM can automatically track e-mail communications with customers.
Your team members will be able to see all e-mails sent and received by any member of your team.
The same functionality works for leads, meetings, tasks, notes and other information important to your business.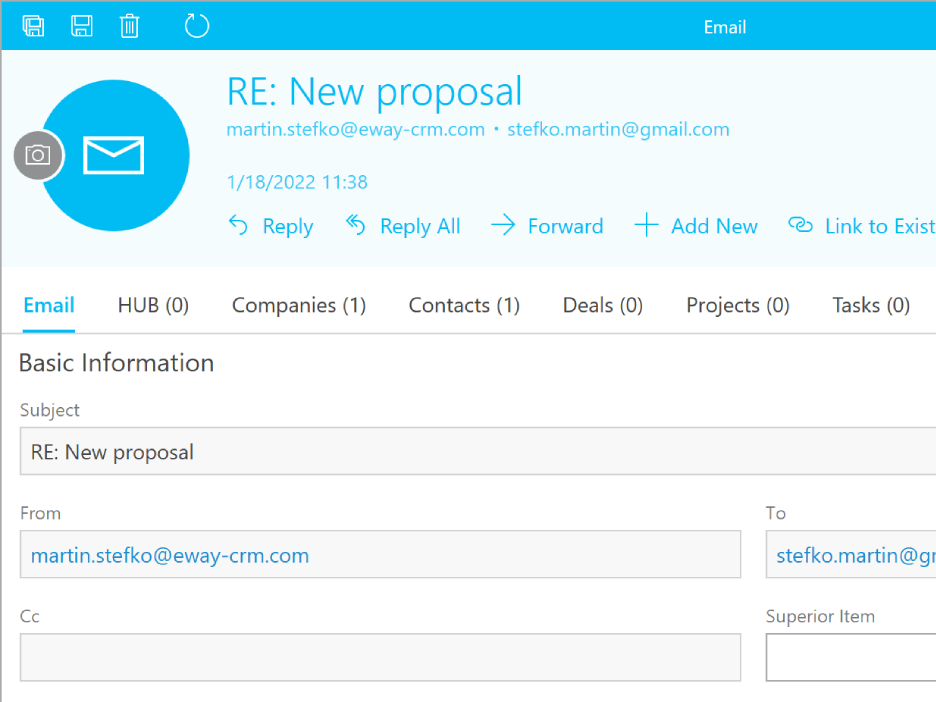 Quickly Create Business Leads from E-mails
Convert an e-mail to a lead automatically in one click.
eWay-CRM creates the business lead, fills in the company and contact person.
The e-mail will be linked to the lead too.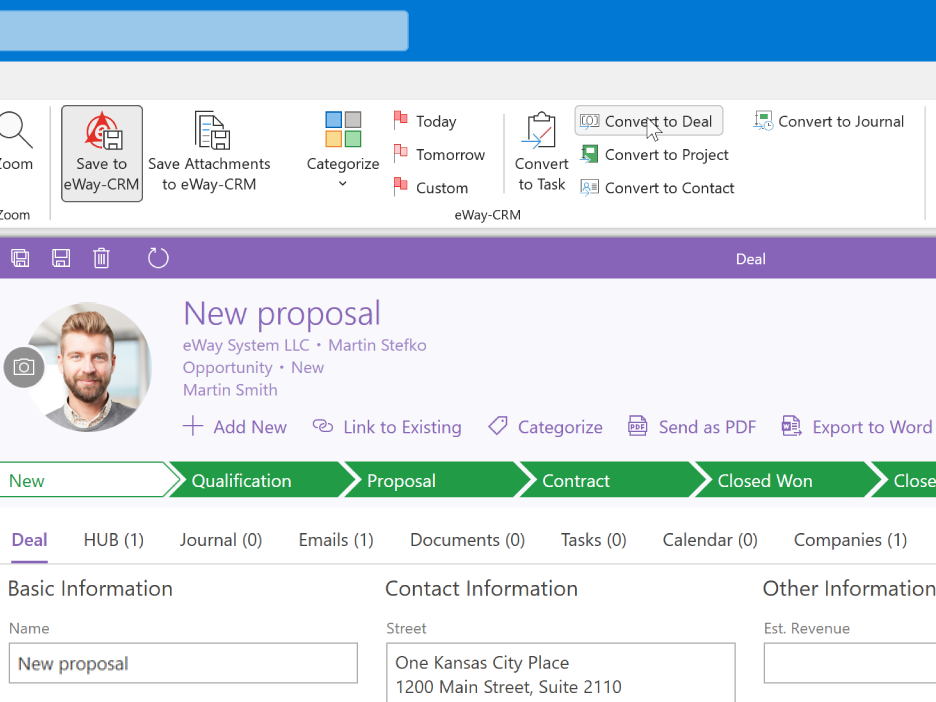 And much more
Auto-reminder in case you didn't get in touch with a client for a while.
Workflow feature to track company processes. You want your team members to use the best practices that you create. Workflows can automatically generate tasks or check for mandatory fields / documents to keep customers happy and to avid costly errors.
Keep track of marketing campaigns. View when an e-mail is opened by a recipient and even track responses.
CRM tool has an advanced administration settings to adjust the system to your specific needs. Create custom fields, change permission policy, drop-down menus, …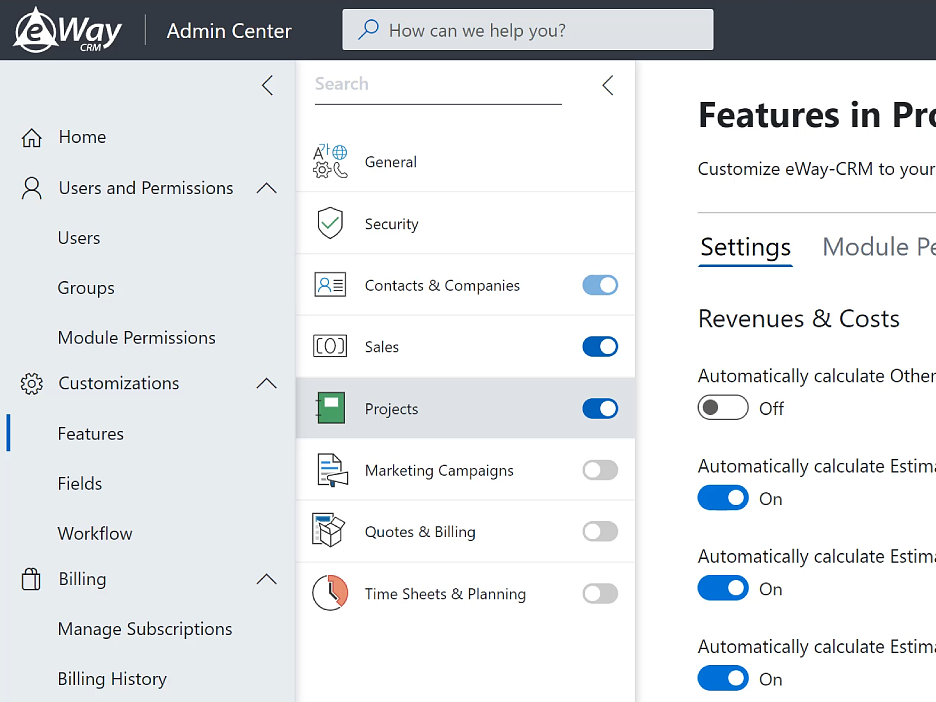 Have a look at how eWay-CRM works.
Try now!
Click the button below and download eWay-CRM for free.
You can also book our consultant. We will make a demo just for you.