CRM Plugin for Outlook
Turn your Outlook into a professional CRM. With eWay-CRM.
eWay-CRM is a plugin that turns your Outlook into a fully-fledged CRM
eWay-CRM is a plugin with the best Outlook integration for small businesses.
Single workspace. Collect, organize and share all of the information important to your business using the software you already use.
Microsoft Outlook for Teams. Make e-mails, calendar events, notes, and documents immediately available to your team.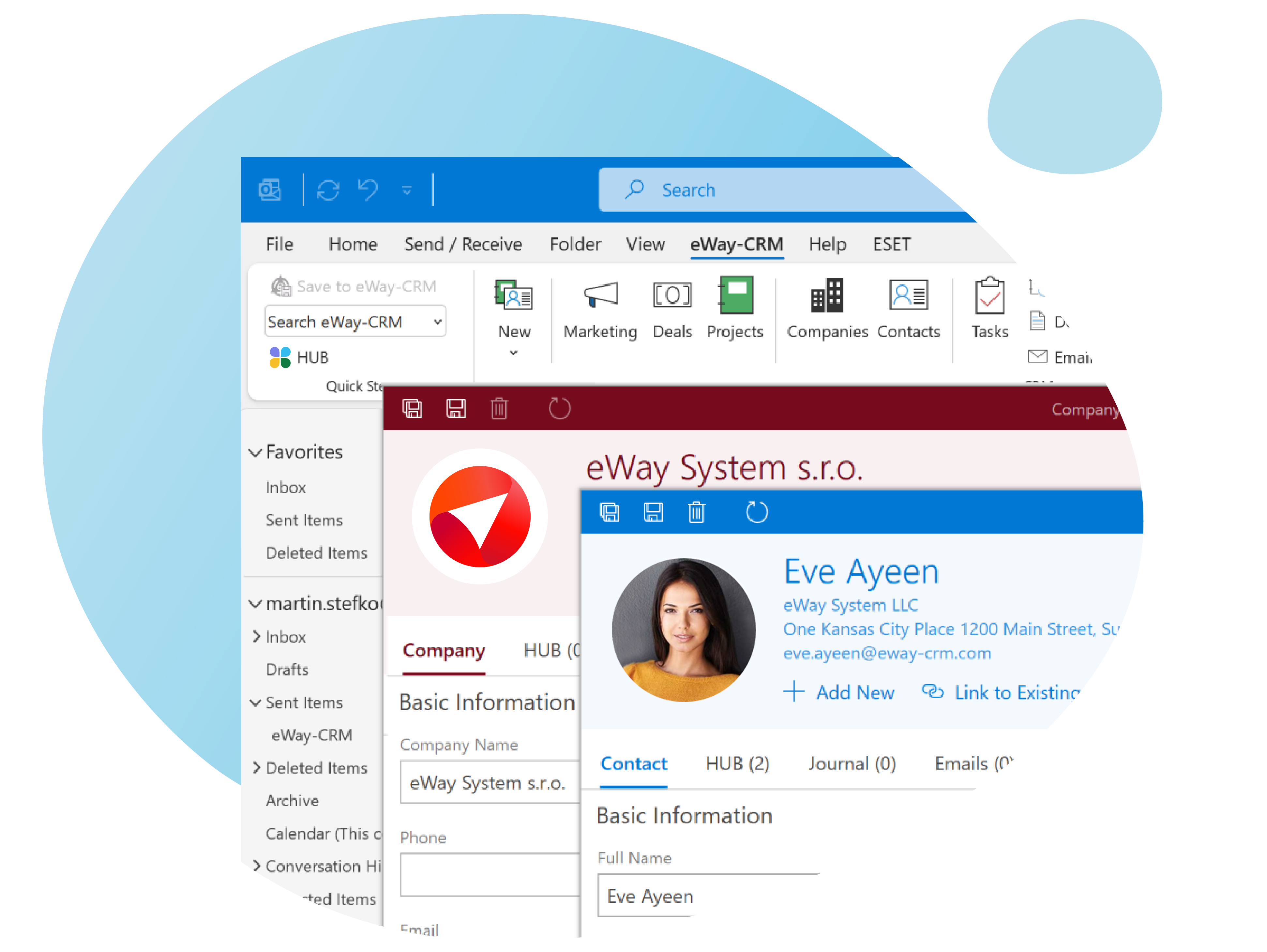 YOU ALREADY KNOW HOW TO USE IT
eWay-CRM looks and works exactly like Outlook so you don't need to learn anything new. It's so natural.
Everything that you already know and all skills that you already built can be used with eWay-CRM. It's so similar that you will soon stop seeing what is your email client and what is your CRM.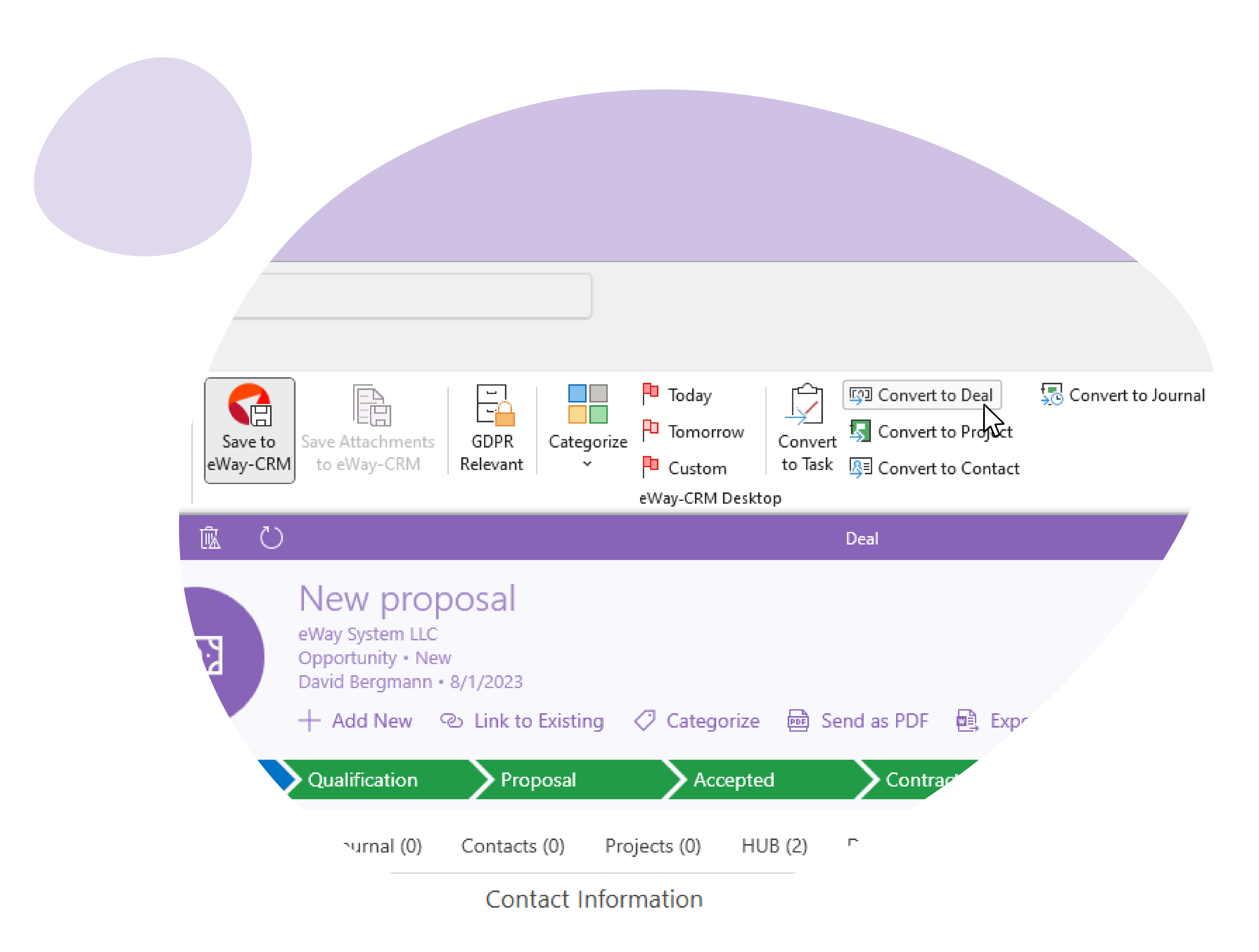 INTEGRATES WITH YOUR TASKS AND CALENDAR
Do you use Outlook tasks or calendar? Keep it that way!
eWay-CRM can integrate so when planning a new meeting, you will link your appointment with a contact, company, deal, or project.
The meeting will be automatically saved to CRM and made available for all to see that you are already in charge.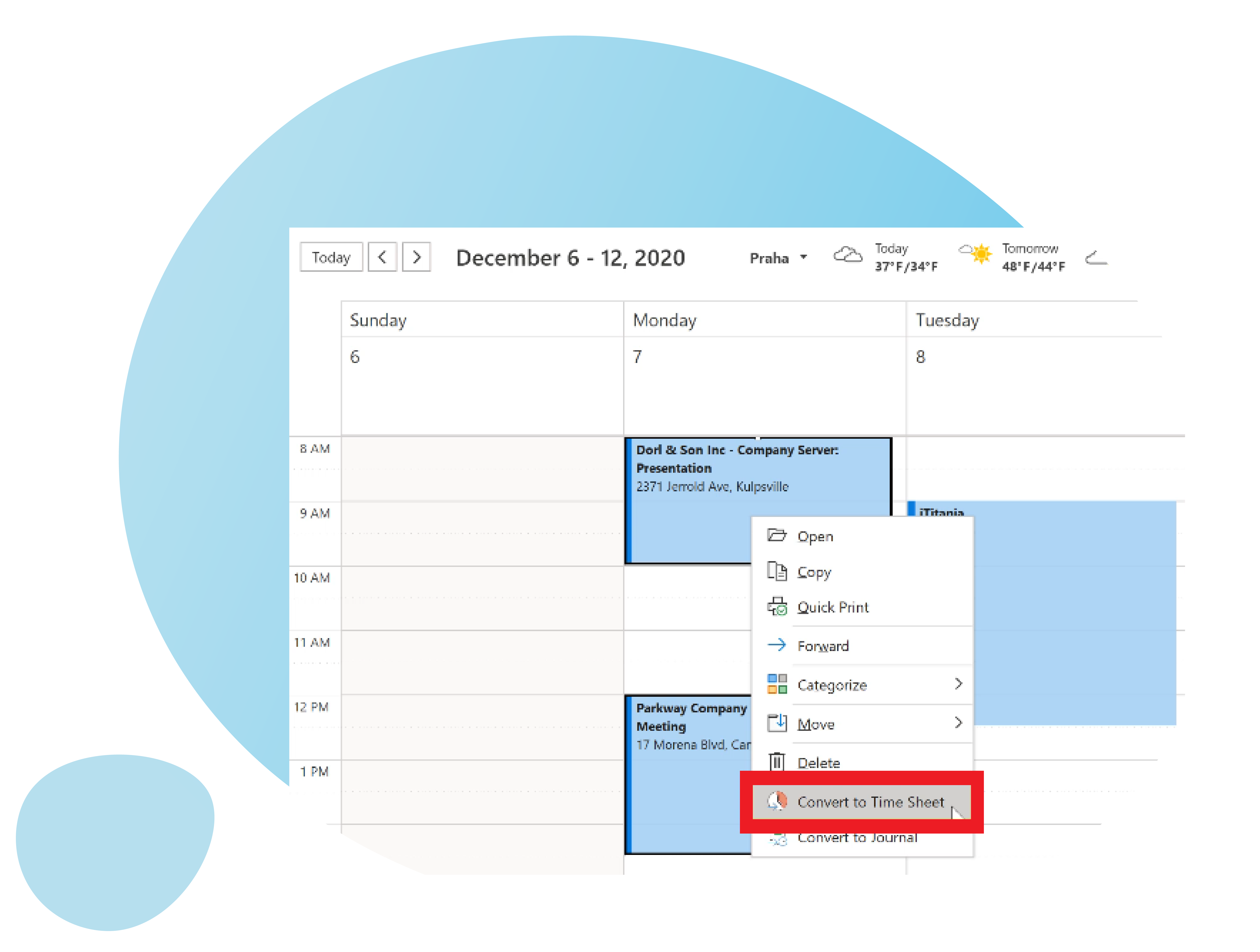 AUTOMATICALLY MAKES EMAILS AVAILABLE TO THE REST OF YOUR TEAM
All customer emails can be automatically saved to eWay-CRM and organized by contacts or deals.
This way, everybody will know what you agreed on and won't need to ask you over and over. Just open contact or deal and see all emails you and your team saved to eWay-CRM.
It's like Outlook for teams!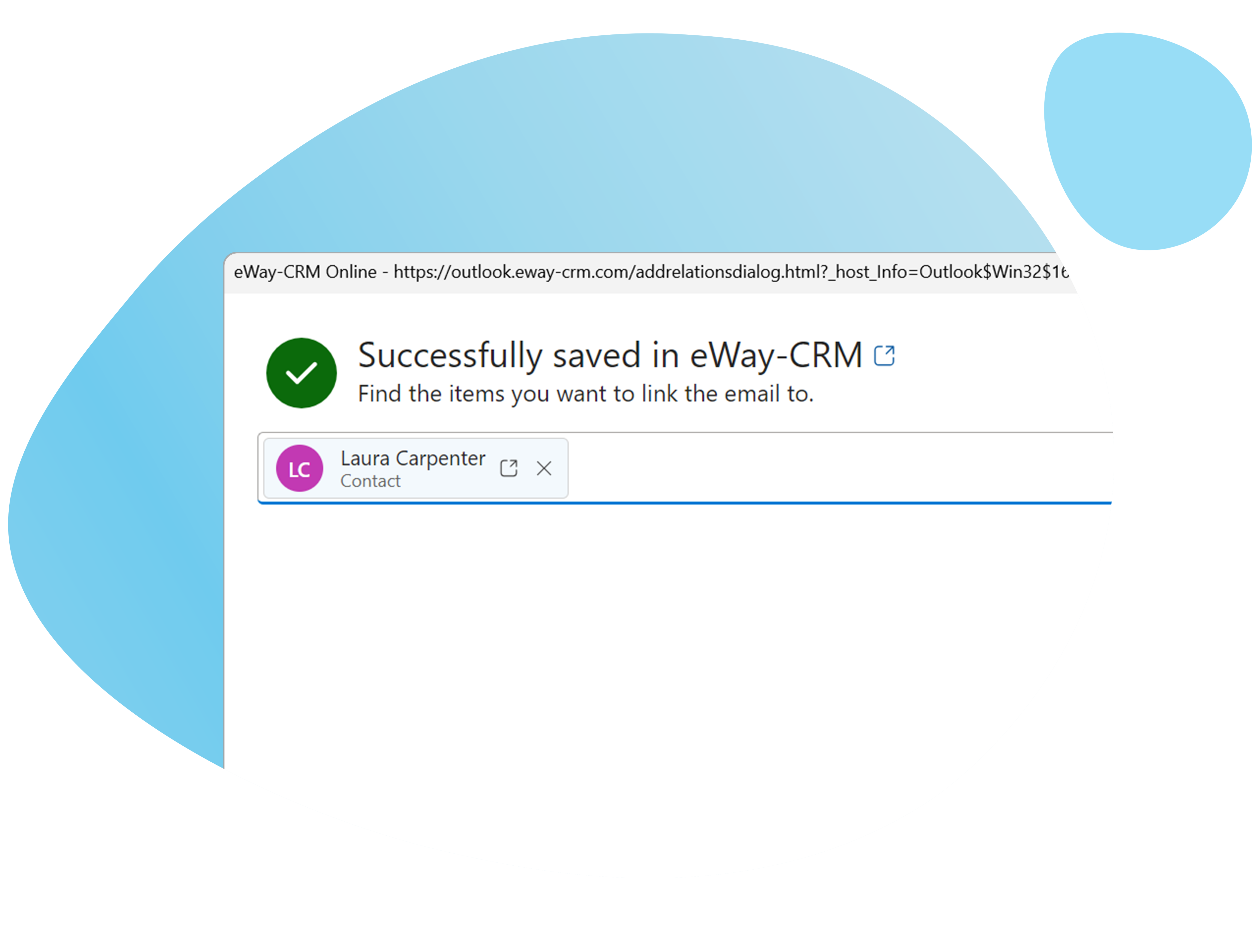 ALLOWS YOU TO CONVERT EMAILS TO DEALS
Do you get inquiries by email? Use our Convert-to-Deal feature to turn them into business opportunities and trigger your workflow automation.
Save time and stop retyping the same data from one software to another one.
It's not just that. We also have features Convert-to-Task, Convert-to-Contact, and Convert-to-Project.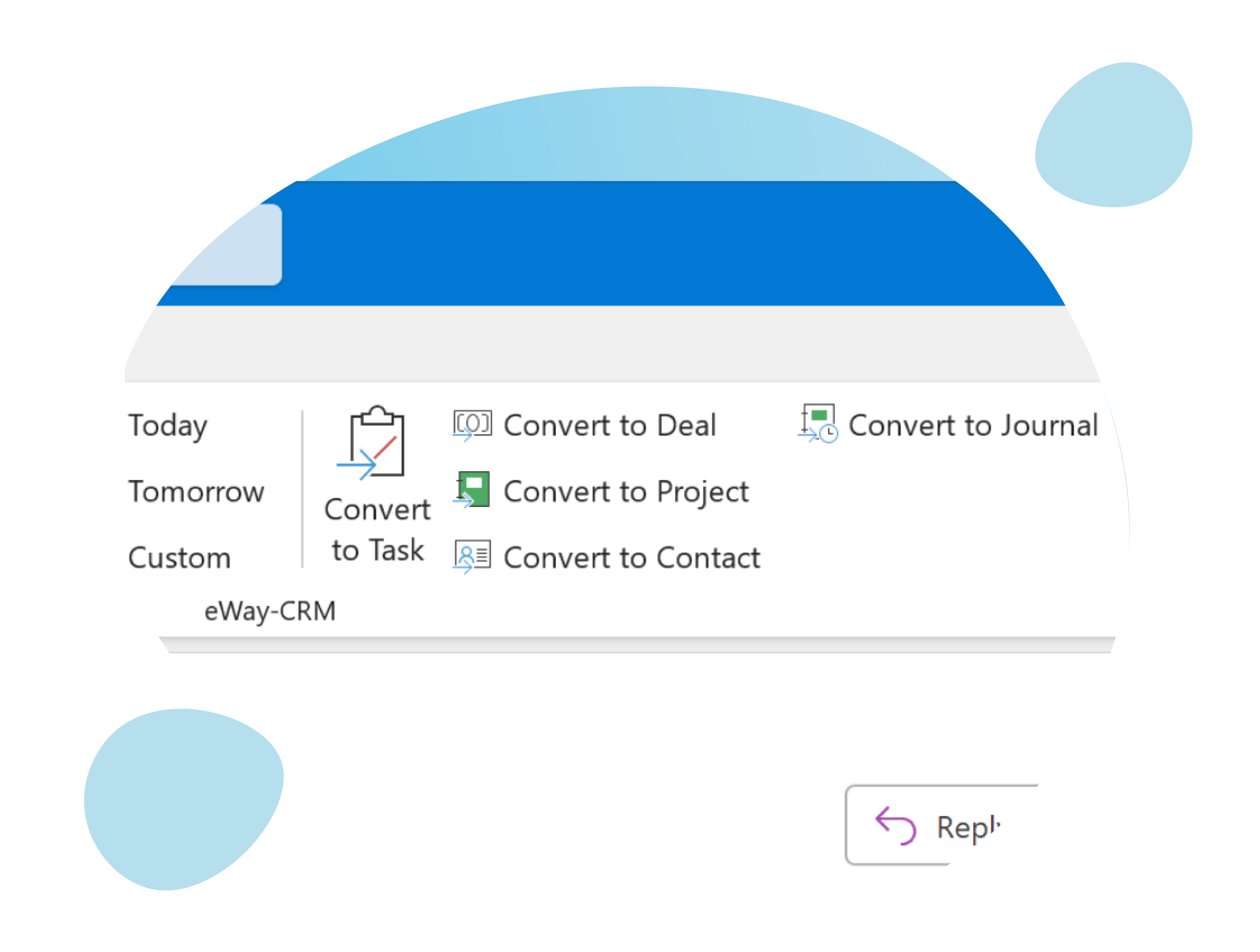 IS A PERFECT CONTACT MANAGEMENT TOOL
Use modules Contacts and Companies to build a shared database of your customers, vendors, and partners.
Add custom fields, organize them by categories, and track emails, notes, and tasks.
Use our Outlook plugin to share data across your organization so everybody is up-to-date. Even on the go with our web and mobile apps.
Boost your customer engagement.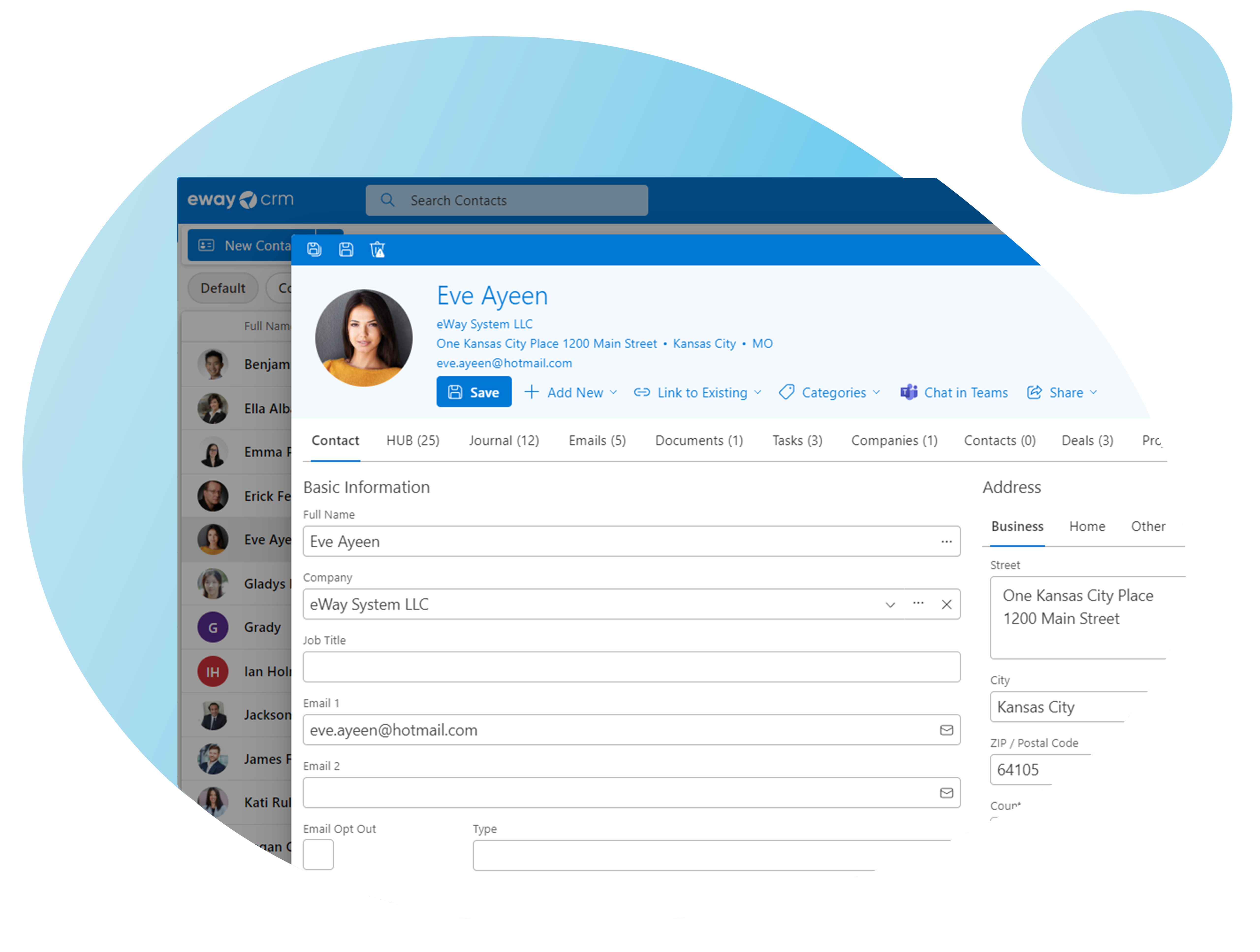 CAN MANAGE SALES PIPELINES
No matter if you create deals from emails or integrate with web forms. When you start using the eWay-CRM Outlook plugin, all sales will be organized in a single database.
In there, all sales reps can manage pipelines, plan tasks, and run automation. Even on the go with our mobile and web app.
Don't miss our PowerBI App for Sales Executives which provides a perfect overview of what's going on in your team.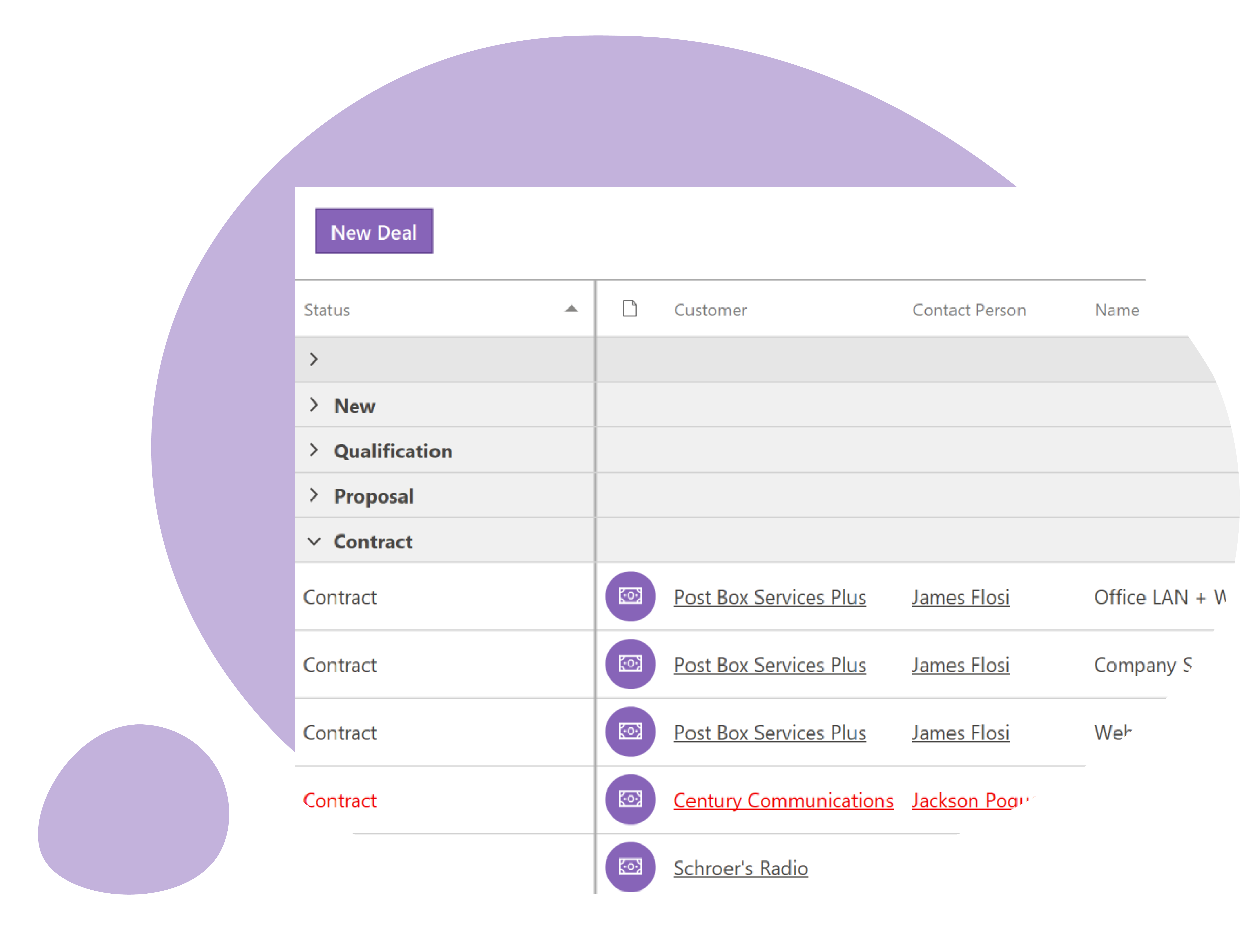 HELPS WITH PROJECTS TOO
It doesn't end with sales, does it? You have to make sure the product/service is delivered. You have to make sure the job is done.
eWay-CRM has a module for tracking projects. Just convert a deal into a project and assign a team. All communications will be moved so they know where to begin.
eWay-CRM will keep an eye on important tasks, deadlines, and even budgets. We can integrate with QuickBooks so all invoices are available on the project.
The sales department has access to up-to-date information on how the project is going even after the sale was made.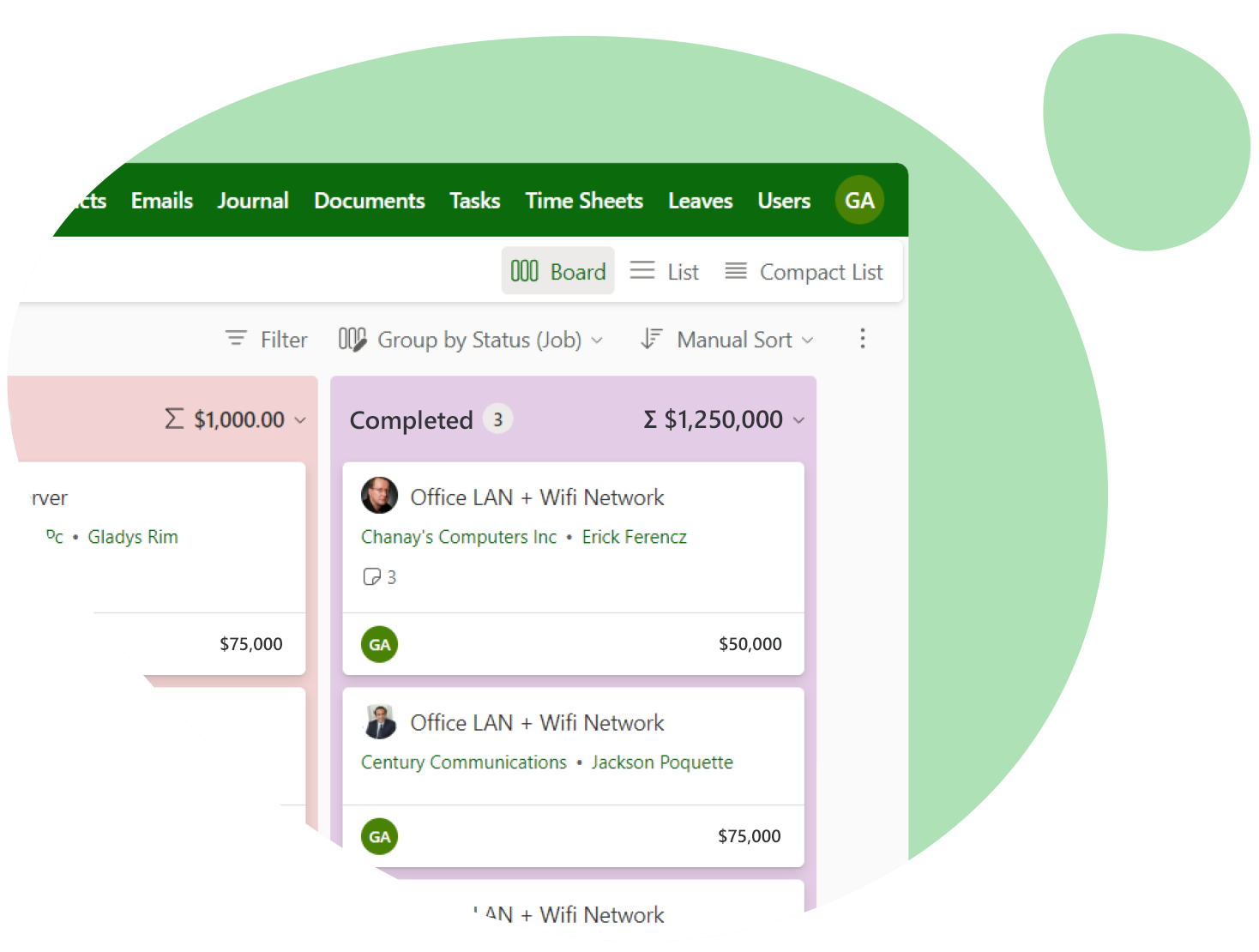 ALLOWS TO WORK ON THE GO WITH MOBILE APPS
Keep your data on the fly. Access them whenever you want, wherever you are. Enjoy our iOS / Android apps.
Search the history of communications, read notes and emails, and open documents. They are all on your smartphone.
Make photos, notes, and plan follow-ups. eWay-CRM Mobile has it all.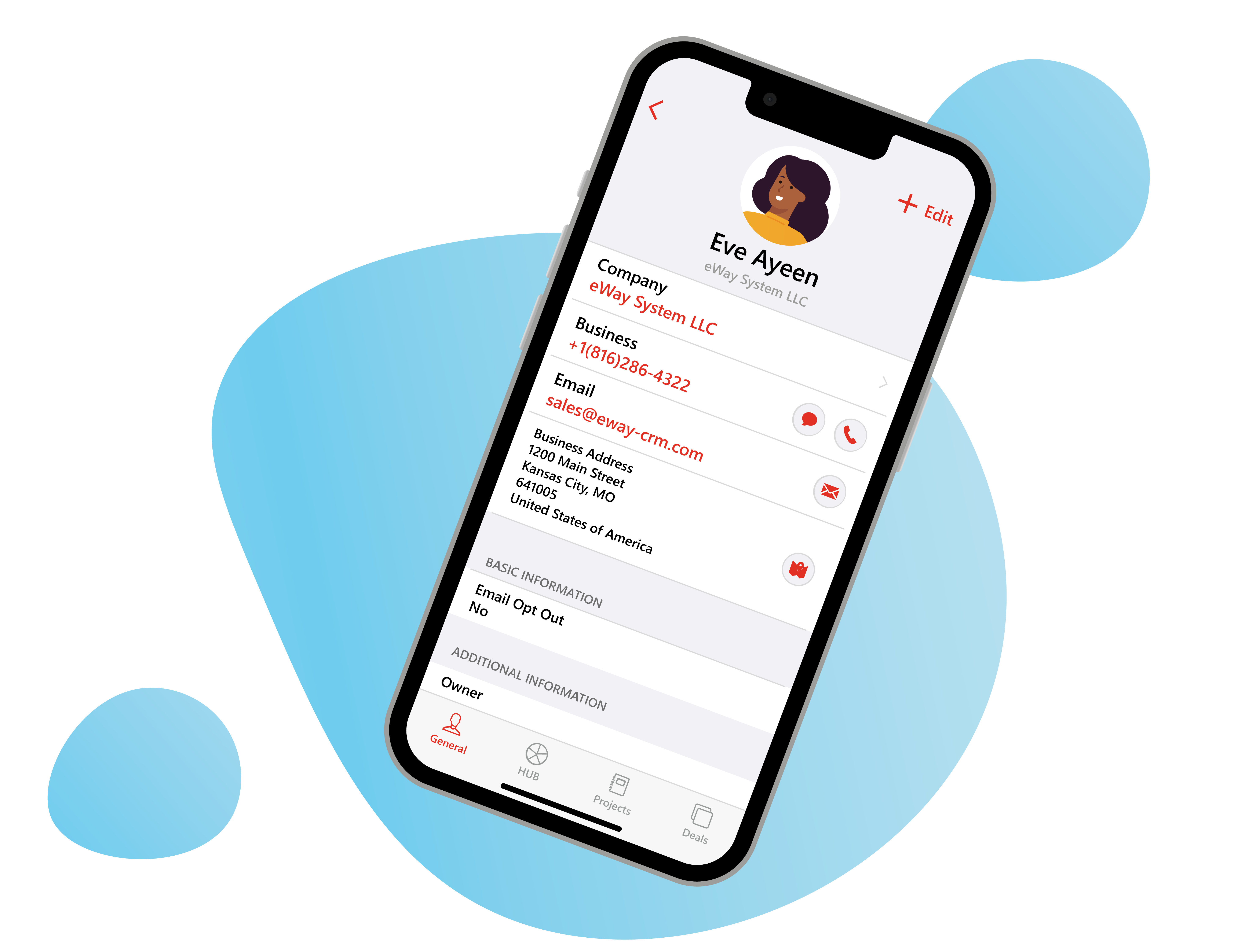 HAS WEB APP FOR MAC USERS
eWay-CRM Web is a light online app that runs inside a web browser. It doesn't matter what device you use, it works anywhere.
If you work on Mac or need to use your home PC, eWay-CRM Web is the best fit.
Make sure you won't miss our plugin for Office 365.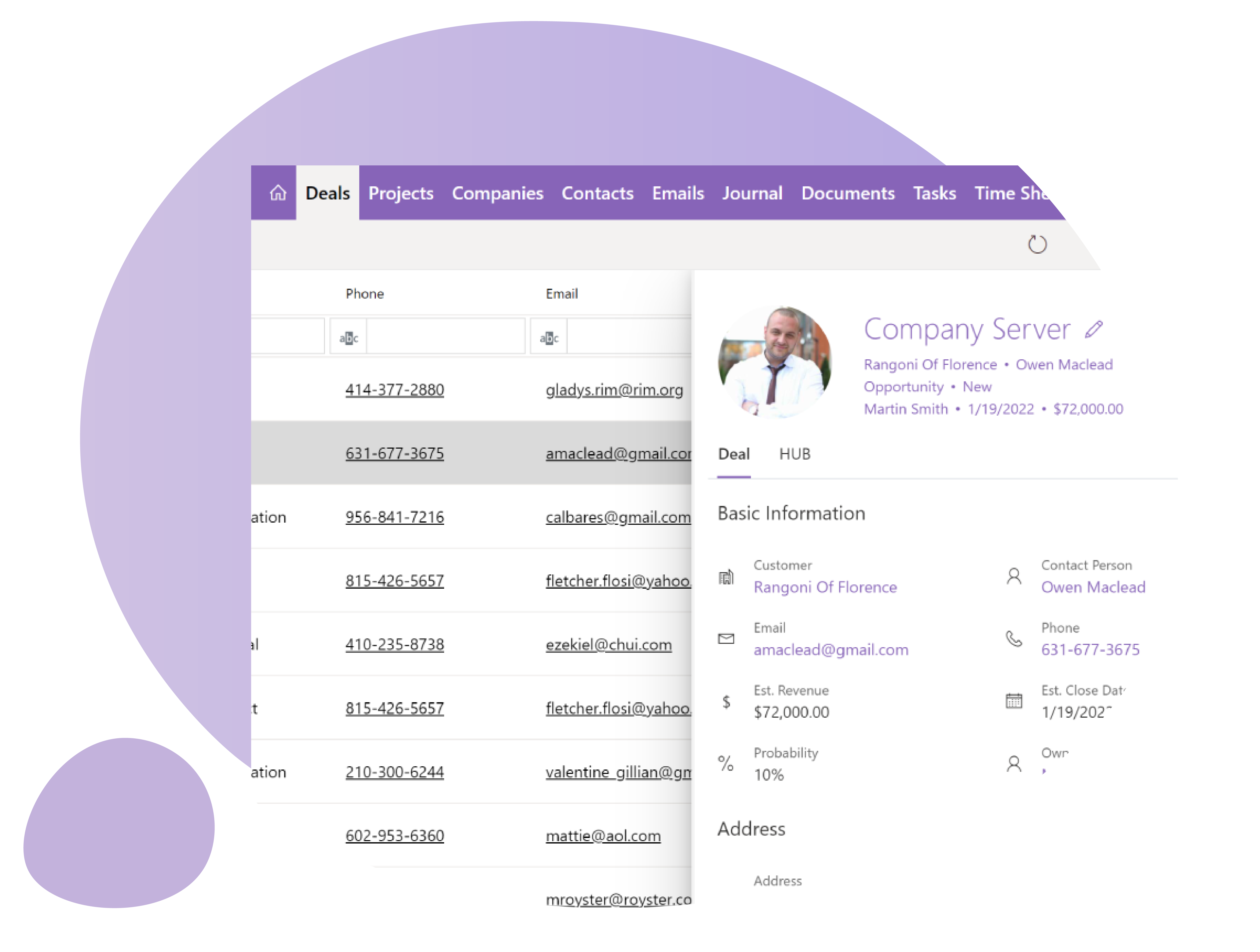 CAN BE EASILY CUSTOMIZED TO FIT EVERYBODY'S NEEDS
Use our Admin Center to build your own CRM.
Create custom fields, manage the existing ones, build workflows, set up permissions, and play with countless tweaks to activate features you didn't even know are there.
Have a look at how eWay-CRM works.
Try now!
Click the button below and download eWay-CRM for free.
You can also book our consultant. We will make a demo just for you.