Beginner's Guide to POS Systems in 2022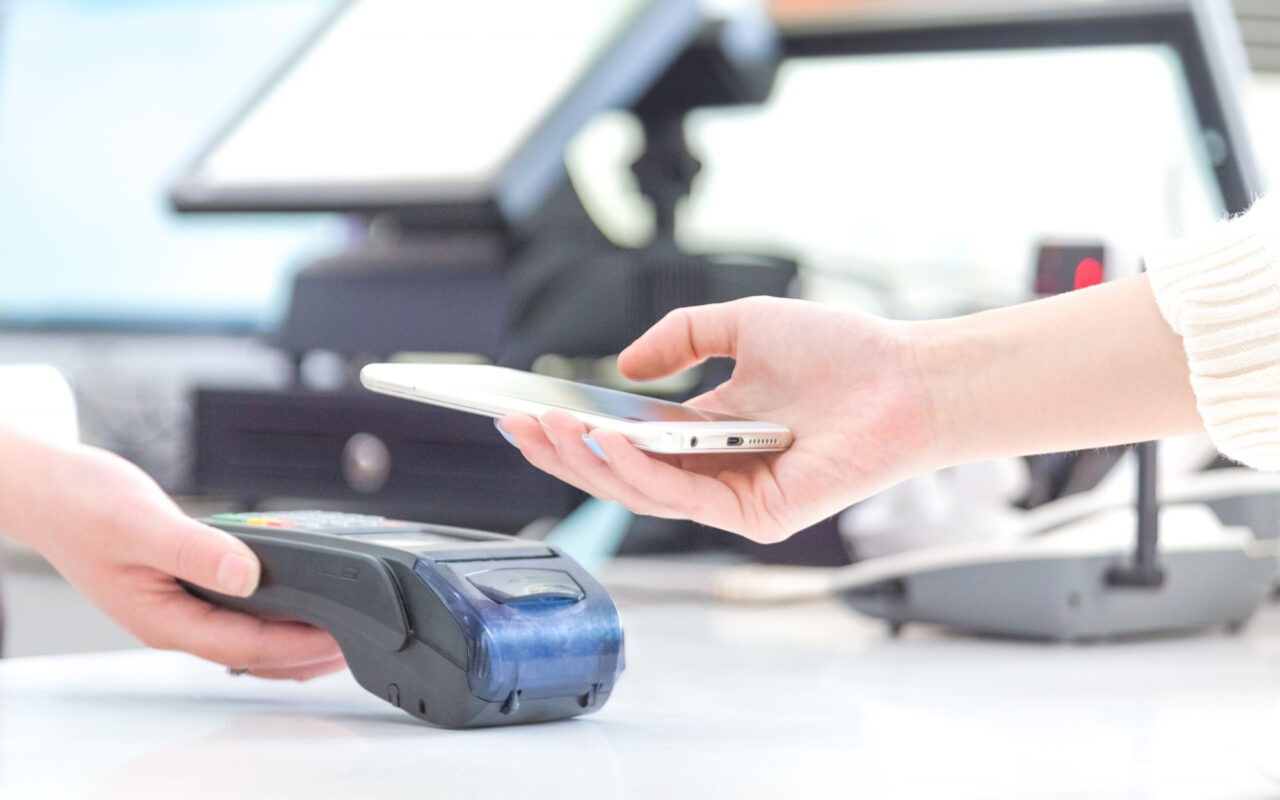 Businesses may now simplify their procedures thanks to new technology, such as POS systems.
They not only speed up the payment process but also allow stores and other businesses to manage inventory and accountability.
Keeping them out of your company means you'll fall behind and give your rivals a competitive edge.
Continue reading if you want to learn more about POS systems and how to install them in your business. In this post, we'll explain what POS systems are and the benefits they provide.
Let's get right to it.
What is a POS system?
A Point-Of-Sale (POS) system is a system employed largely by companies to manage sales transactions.
Although it was originally used as a cash register, its usage and features have evolved over time, making it an essential tool for any organization, capable of increasing efficiency and customer satisfaction.
To learn more in-depth about these tools, check Lightspeed's guide on POS Systems.
Why you should use a POS system
There are several reasons why you should use a POS system. Some of the more important ones are listed here.
1. Quick payments
To begin with, POS systems simplify the payment process.
As you can imagine, without assistance, you or your staff would have to manually digitize pricing, compute the rest to give to clients, and more, all while an endless queue of people grows.
In many cases, clients may become annoyed with waiting and be inclined to leave your business without purchasing anything and never return.
Instead, POS systems assist you in avoiding all of these circumstances. They can identify pricing, let clients pay by card or cash, compute totals and rest, and much more in a matter of seconds. As a consequence, the productivity of your store will improve significantly, offering you the opportunity to expand your client database.
2. Simple accounting and invoicing
Another time-consuming activity that competes with any company is invoicing.
It is difficult and time-consuming to do it manually. Furthermore, if you have a large number of invoices, it becomes nearly difficult to accomplish.
When completing them manually, you should also consider and account for the possibility of losing them and making mistakes in the accounting process.
Such duties can also be aided by POS systems. In fact, they can produce, track, and integrate all invoices in one place, making the process safer, faster, and simpler.
3. Easy inventory and sales management
Manual inventory management may take a long time and is a complex process that, if not done correctly, can lead to complications. For example, failing to resupply items on time might result in lost sales opportunities.
Instead, inventory management is managed automatically by POS systems. In fact, every time you sell a product, it automatically subtracts it from your available inventory and allows you to register it when it arrives in the shop.
As a result, you'll always have a comprehensive picture of your sales, available items, and other information, allowing you to better adapt your sales automation strategies. For example, if one product sells more than another, you may want to consider refilling it in higher quantities than the other.
4. Getting to know your consumers
POS systems may be a great source of information and data in addition to their basic operating tasks. With them, you'll be able to make reports, and evaluate insights to learn about what goods clients buy the most, their preferences, and so on.
You will be able to reorganize your stoking and marketing strategies as a result of this, with the goal of increasing sales and improving customer loyalty and happiness.
5. Low error rate
Humans are prone to making mistakes while managing inventory or processing payments manually. This frequently results in financial and consumer losses.
Instead, while POS systems are not always faultless, they are less likely to make mistakes in computations and operational activities.
As a result, your organization's production will improve since there will be fewer mistakes.
5 Top POS systems to use in 2022
If you're already thinking about establishing a POS system in your business but aren't sure which choice to go with, we've highlighted some of the top systems to consider in 2022 in this section.
1. Lightspeed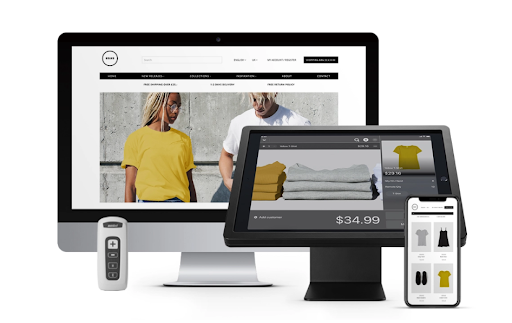 Lightspeed is one of the greatest POS system vendors on the market right now.
Its systems are enhanced by a plethora of beneficial features, all of which contribute to the smooth running of your business.
It provides solutions for retail, restaurants, and sports such as golf.
To begin with, these technologies allow you to handle all of your stores' transactions in multiple locations from a central site, giving you a clear perspective and allowing you to execute the best strategies.
In addition to registering transactions, these POS systems allow you to manage your inventory, import stock from several locations, and plan shipments to ensure optimal efficiency and availability to your consumers.
Its solutions also allow you to monitor your sales, earnings, and trends with built-in revenue reports, as well as manage expenses and margins, negative inventory, and transfers with built-in inventory reports.
2. Revel Systems - Pos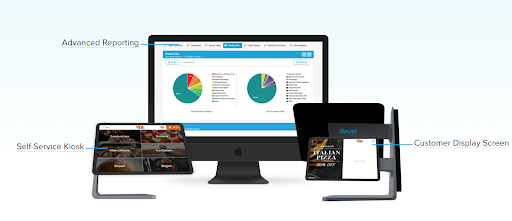 Revel Systems offers a wide range of technical solutions for businesses, including point-of-sale systems.
One of the unique features of Revel's POS system is that it allows you to keep your business functioning even if your internet connection goes down. In fact, thanks to its sophisticated hybrid systems, your POS will function continuously offline or on a local network.
Furthermore, it provides optimum security levels by protecting your critical company data and your customers' information from potential attacks through the use of PCI-compliant cloud technology, Point-to-Point Encrypted (P2PE) payments, and comprehensive user access restrictions.
Furthermore, it allows conversational ordering, which is intended to allow cashiers to simply and rapidly enter orders as they are spoken to them with fewer mistakes.
Analytics and reporting, as well as inventory management, are other important features.
3. Odoo POS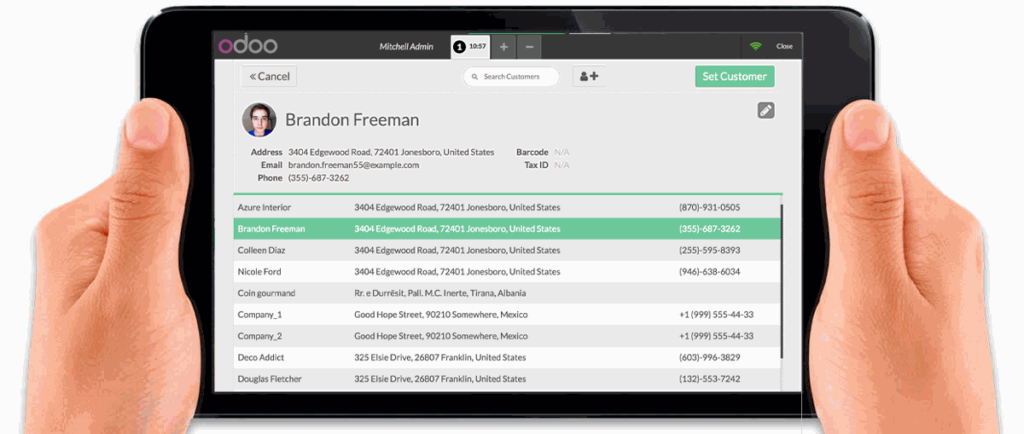 Another top POS option to consider in 2022 is Odoo POS.
Its POS system is built on a simple interface that every retail organization may easily utilize. You may adjust it to match your own needs and preferences because it is incredibly adaptable.
To add to that, its POS system will continue to function even if your internet connection is unstable, and it will remain operational even if you disconnect completely. This will allow you to run your business smoothly and continuously.
The Odoo Inventory app immediately enters any POS transaction into the stock. Without wasting precious time, you will view the availability of items in real-time.
Furthermore, its POS system integrates perfectly with its other programs, such as email marketing, sales, eCommerce, and more.
4. Square Pos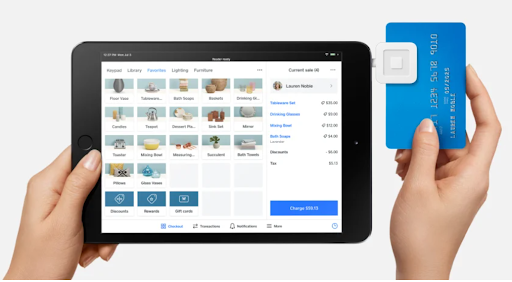 Square's POS system is another viable market option to consider if you want to manage your business efficiently.
Its systems not only help you with operational and inventory management tasks, but also allow you to track your customers' preferences and purchases with each card swipe. From there, you may develop more tailored marketing and loyalty programs to entice them to return more frequently.
They also have advanced technology that safeguards against possible fraud and monitors payments for suspicious transactions. Machine learning and human knowledge are used in tandem to continually adjust its technologies to the changing fraud scenario.
Furthermore, if your company has many locations, you may manage them all from your online Square Dashboard. Create distinct company profiles for each location, each with its own set of business hours and its own bank account or tag to identify transfers.
What's more, Square's POS systems allow you to enroll and reward customers straight from your POS with a bespoke loyalty program that doesn't require any additional software or hardware.
5. Epos Now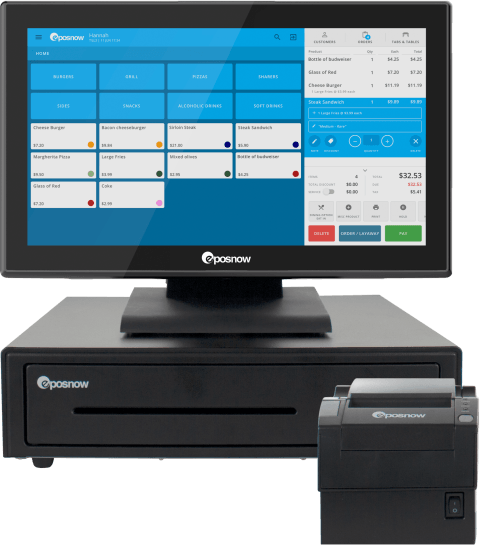 Epos Now's POS solutions allow you to adapt, get new clients, generate profit, and stay ahead of the competition. ​
They provide you with valuable insights to monitor and produce reports in order to cut expenses, save time, and increase revenues.
Furthermore, its POS systems enable a wide range of payment methods to satisfy the preferences of customers and boost their satisfaction and involvement.
Its systems also provide solutions like personnel management, barcoding, stock control, and interfaces with several applications, all of which may help to improve your business even more.
Conclusions
This brings us to the end of our 2022 beginner's guide to POS systems.
As shown throughout this article, a POS system may help your firm streamline many activities, such as inventory management and payment processing.
As previously said, there are several POS system options on the market today that range in terms of functionality, pricing, and other factors.
Implementing one of them based on your needs and preferences would undoubtedly help you in growing your business, making it run more smoothly, and boosting sales.
Thank you for spending time reading this blog article. We hope you found it useful.
If you want to read more, please check out this article on five tips to keep your customers coming back.
Author
Flavia Silipo is a skilled SEO copywriter and digital marketing specialist with over two years of experience. You can find her on LinkedIn.