Automated Emails Have Great Potential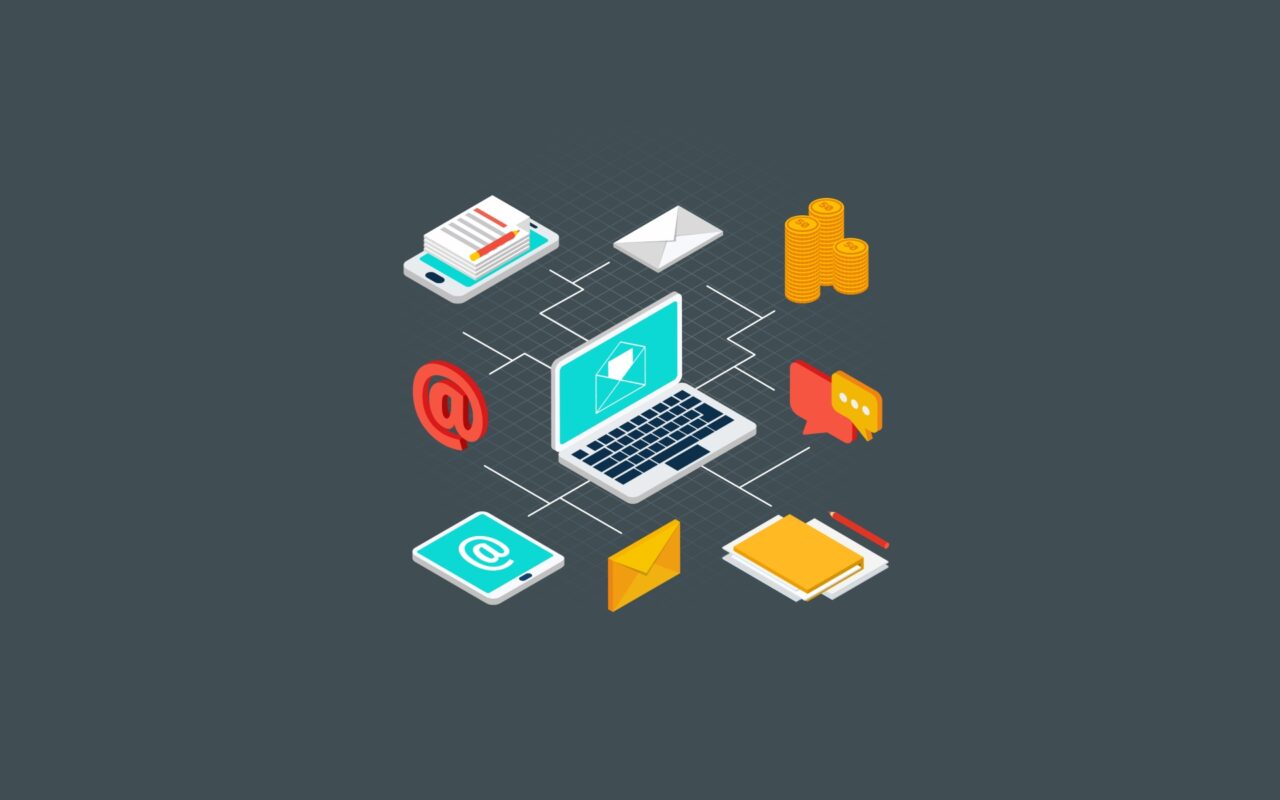 Were you surprised by the sharp increase in demand for your products? Are you burdened by high call center costs? Or are you looking for an advertising tool with the fastest and highest return on investment (ROI)? In these and many other cases, automated e-mail campaigns, which we talked about with the co-owner of Emailkampane.cz, Martin Stoilov, will help you.
In the beginning, I would like to follow up on an interview with Bozena Peroutkova, who told us, among other things, that e-mailing with the right settings can offer an almost immediate ROI. Is this something that clients expect in these difficult times?
Yes. The market has changed mainly in the fact that not at not so many companies built their image but they focus on ROI. Social networks or outdoor advertising work great for building a brand, but in direct sales, e-mailing is still unrivaled. The incoming e-mail can be converted directly. Alternatively, data is available on who did not convert, and this can be used to increase the pressure to convert in another campaign or simply by calling that person.
What e-mails are most successful from the point of view of customers? You wrote about birthday e-mails on your blog, for example. Are automatic e-mails top just in return on investment?
Birthday e-mails are no longer so popular. Companies began to be very sensitive about them due to GDPR and personal data protection. Especially in the B2C segment, there are now more frequent campaigns in which eshops send special offers or discount vouchers on the customer's nameday. But the real hit of this year is automated scenarios based on past orders. Or, on the contrary, for example, an additional assortment.
Do most of your clients use automated e-mails, or do you still see a big potential in them?
I clearly see a huge untapped potential in them. I think that clients are still learning and especially Czech clients often fear not to send too many e-mails. In fact, with the right settings, they can reduce the volume of e-mails sent and achieve better results.
So some sort of education is probably needed. We talked about consultations with Bozena. Is automation something you address in consultation?
Yes. We do automation by setting up a complete e-mail marketing strategy. After all, Bozena compiles these automation scenarios. Or more precisely, she helps clients build them. Compiling a scenario also requires inventing business logic. And it is individual for each client. It is partly the client's know-how, that is the advantage. And we are helping clients to identify this during consultations. But we still feel a certain reluctance to put more effort into it. In the eyes of many clients, it is still easier to take the whole database of contacts and make a carpet-bombing than to deal with how to set up the scenario correctly.
You have mentioned some of the most successful types of automated e-mails. What are the most common uses of automation?
The most common uses are very different in the B2B segment than in B2C. B2C often has only one condition. It distinguishes mainly the client's gender, regions, or special offers. In B2B, on the other hand, the scenarios are more complex. For example, the purchase of consumables for already purchased products, the anniversary of contracts, or the sale of financial products based on the behavior of customers with mortgages. These are more sophisticated scenarios that have multiple conditions.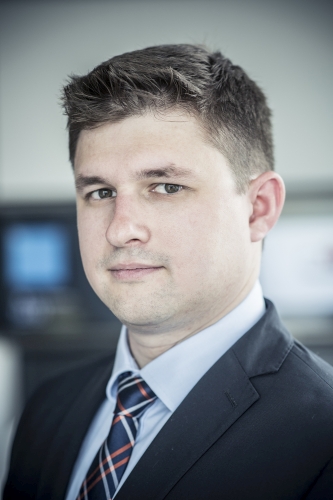 Martin Stoilov
As a frequent example of automation, I came up with the eWay-CRM client who rents equipment to trade fairs. In their case, the date of sending individual e-mails is defined by the date of the fair. Such automatic e-mails require integration with CRM, in which, by the way, the date of the event field is also not standard…
You see, this is probably the most common automation that exists. But it's such a common thing for us that I haven't even thought about it. (laughs) But you're right. For everyone who does events, the basis is to send a pre-automated invitation, for example, to send travel maps, parking information, etc.
How do you set up such CRM integration with your system?
CRM is a tool that makes everything easier. When a client has well-managed data in a CRM system, it is a great help. In particular, eWay-CRM can add its own fields and obtain data in the correct format. For the scenario to work properly, the so-called triggers must reach us. These are the values based on which we can define the behavior of the campaign. In the case you mentioned, this is the date by which you can determine when the e-mail should be sent.
What other data, besides the date, can automation be linked to? Could it be the stock of goods, the value of the order, and so on?
Exactly. Typically, this is linked to, for example, a bonus account statement, order status, or any numerical value that different operators can distinguish, such as larger, smaller, and the like. But the system today goes so far that it can bind conditions to a flow. As a result, automation does not have to be just a series of e-mails. For example, it may be that the content of an e-mail is automatically tailored to a specific recipient.
Automated e-mails can help with a sudden, unexpectedly high interest in the product of some companies. For example, disinfection manufacturers currently do not know what to do first, and it is not in the power of a sales rep of such a company to manage to look after everything in person. But it is through automation that customers can be reminded that they should order additional supplies. Have you handled similar cases with you?
Yes, we have similar cases. For example, we dealt with the overloading of call centers of a logistics and then pharmaceutical company. Using e-mail marketing, both companies were able to satisfy the information needs of customers by sending customized e-mails about how a specific situation is being addressed. They were able to process, for example, 50,000 requests in real-time in one hour, thanks to the fact that they mapped the correct data into e-mail templates. And no call center can handle it.
These look like very demanding projects. Customized automation in integration with CRM usually needs to be solved with the client individually, right?
Yes, making an effective scenario and setting it up requires some know-how and a principle of how to build scenarios but also knowledge of the client's business. For such big clients, who are serious about automation, it is most natural to have a short consultation at the beginning,. Thanks to it we can direct them so that they can set up the automation on their own or we help them set it up. This is often so beneficial for clients that they order additional scenarios when they find that outsourcing is the most efficient and fastest for them.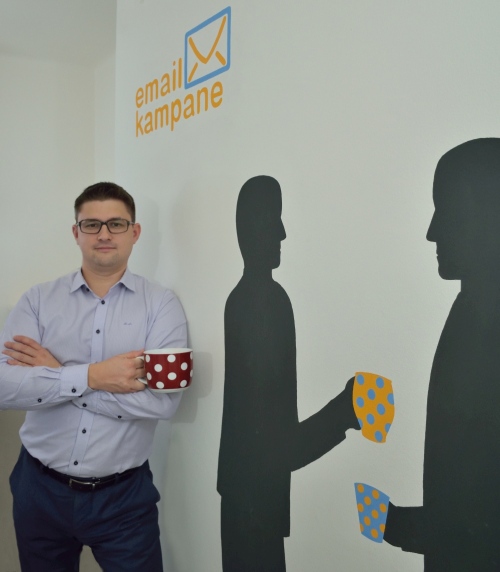 Martin Stoilov
For clients who do not have a deep knowledge of e-mail marketing, outsourcing is definitely more advantageous. How do you communicate with them? Doesn't it sometimes happen that clients can't define what they really want?
Most often we encounter the fact that clients do not actually know what they can expect at all. They know their goals but they don't know how to achieve them as effectively as possible. That is why in meetings with clients we combine their company know-how with our know-how to build automation.
So far, we have talked about automation mainly positively. Is there something you need to watch out for?
It is necessary to be careful not to lose personal contact. There is no scenario where one rejoices that they are having fun with a robot. Unfortunately, we find that many companies that want to save on call center operators will cut themselves off from customers. And we think that's a big mistake. E-mail marketing and automation tools are designed to help to handle 80% of requests and provide information about the remaining 20%. To think that 100% of the business or information chain can be solved by automation is too advanced nowadays. Society is not ready for that.
Personal contact and the game between the customer and the supplier are the nice things that the business is going through. And once the contact disappears, the spell simply disappears. And people miss that business flirtation, as I always call it. And you can see it nowadays.
The term 'business flirtation' is interesting. I immediately imagine a parallel between how I prepare for a date and find information about my counterpart on social networks, and how CRM similarly stores a lot of customer data, which can then be used in automated e-mails.
However, we should not cross the line. If you know everything about your partner, you will never go on a date. You often do business with someone because you feel good about it and you don't know why. So definitely yes, CRM has to aggregate data, and thanks to this, the sales reps can be much more efficient if they analyze the data precisely. But you always need to put a little heart into it. And this simply cannot be solved by automation. After all, when I have the data in CRM, I can complete the process in another way than by using some predefined scenario.
Finally, I would like to ask if you expect any new e-mail marketing trends in 2021.
The future is a combination of different tools and their connection. It is another opportunity to use a central CRM where all data falls. For this purpose, this year we started preparing the integration with Integromat.cz and Zapier.com. We are now ready to exchange data with these services in both directions and we look forward to further cooperation with eWay-CRM, which we expect to serve as a central hub where clients will be able to build and create individual scenarios.