3 AI Chrome Extensions That Will Make ChatGPT 5X More Productive
ChatGPT is barely capable on its own. It has now impressive features like Search the Web, Image Analysis, and Dall-E 3, but there's still a lot to explore.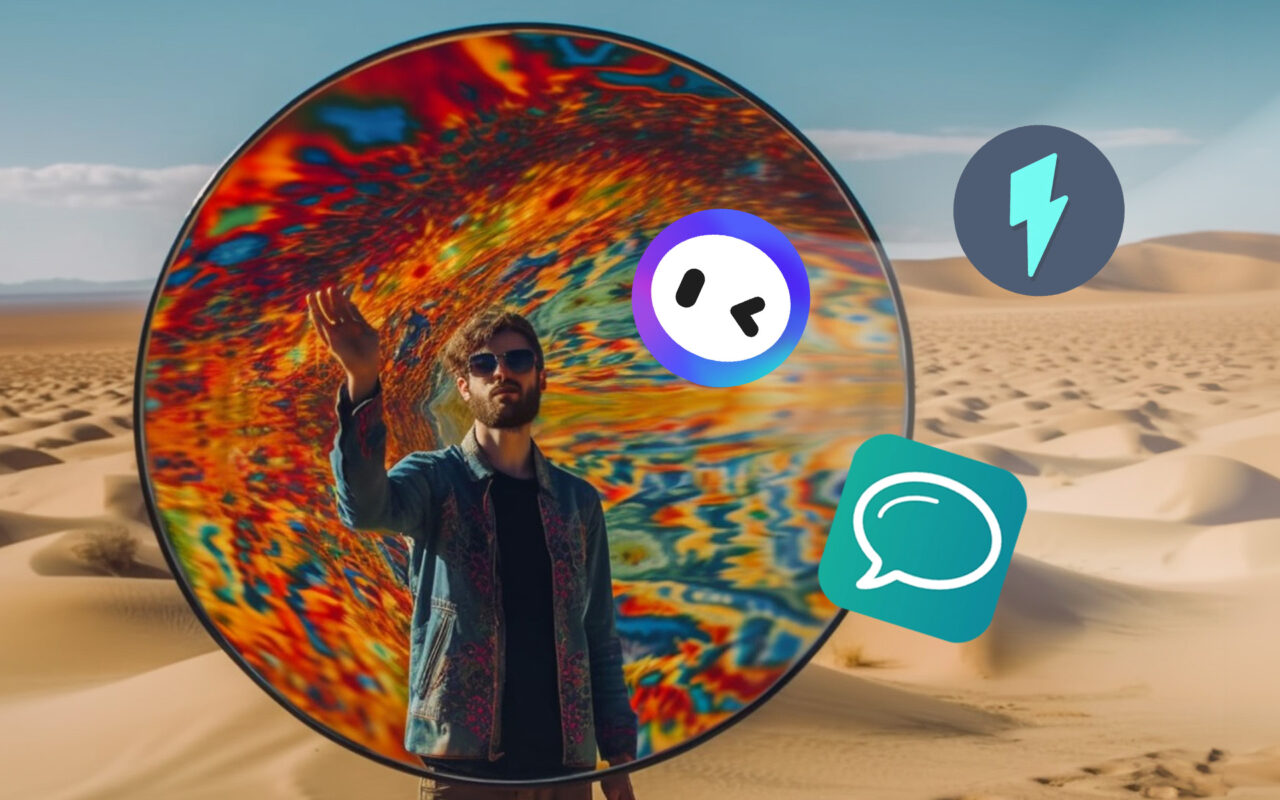 If you want to tap into ChatGPT's insane potential, these 3 AI Chrome Extensions will make it more useful. And as a business owner, you want to maximize your productivity as much as possible.
Let's take a deep dive into these incredible Chrome Extensions and how they work with ChatGPT.
ChatGPT extensions are available also for Microsoftu Edge. Pick the one that suits you the best in the
Microsoft Store
.
How to Add an AI Chrome Extension
Go to the Chrome Web Store.
Type in "Extension Name" and hit "Search".
Now simply click the extension and add it to Chrome.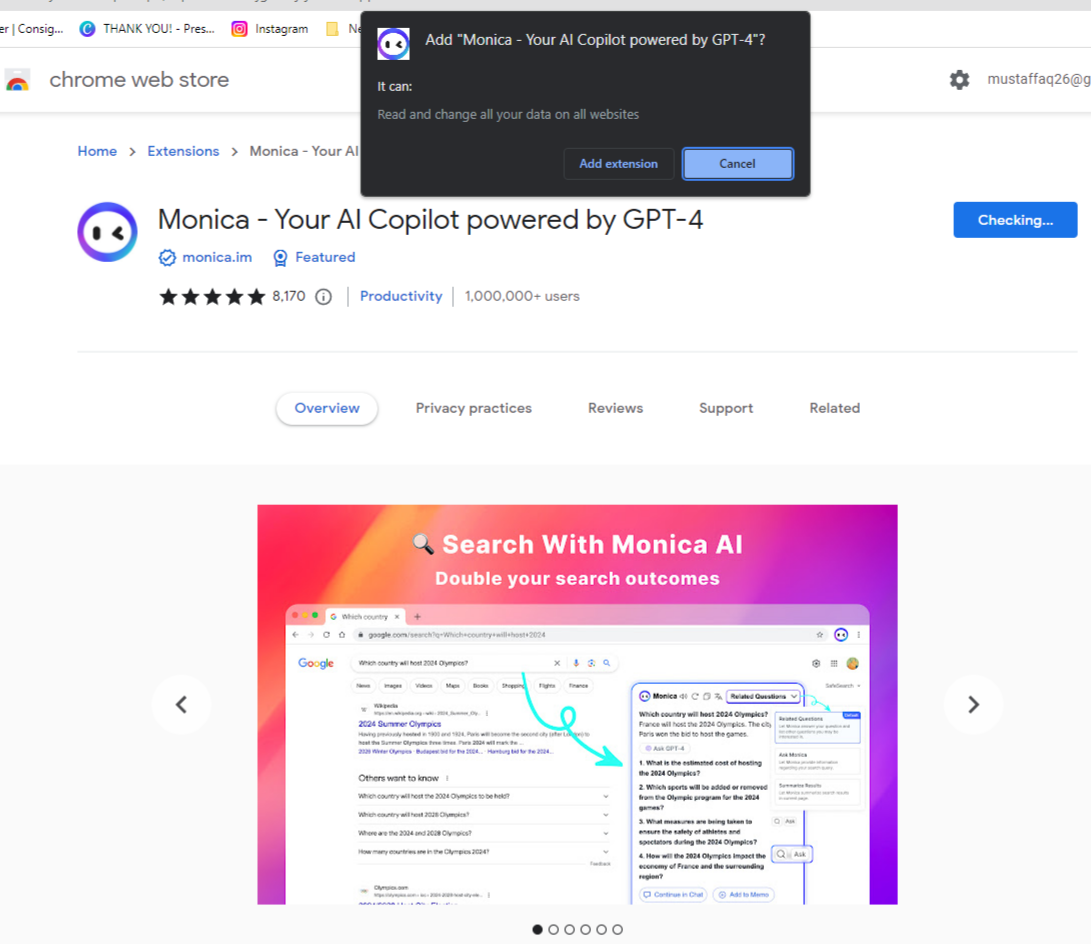 1. Monica AI
Monica AI is a Chrome extension powered by the ChatGPT API, designed to be your personal AI assistant for effortless chatting and copywriting. It can understand and respond to your chat messages, generate copy based on the provided templates, and translate, paraphrase, and explain text on any webpage.
Read Articles
When you finally install Monica AI you get a complete sidebar when you click the logo of Monica.
With it, you get complete functionality for GPT-3, GPT-4, Claude AI, and even Bard.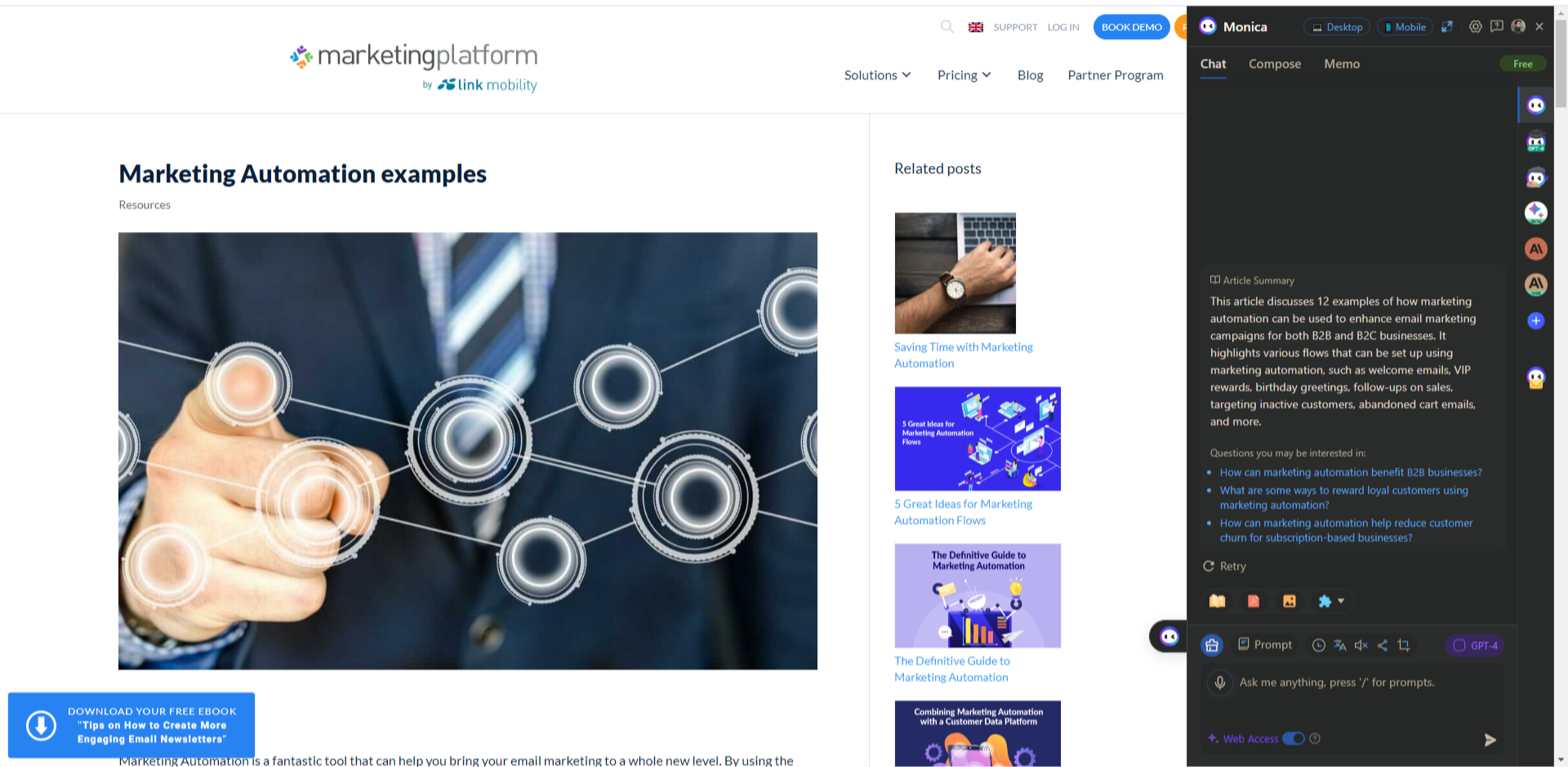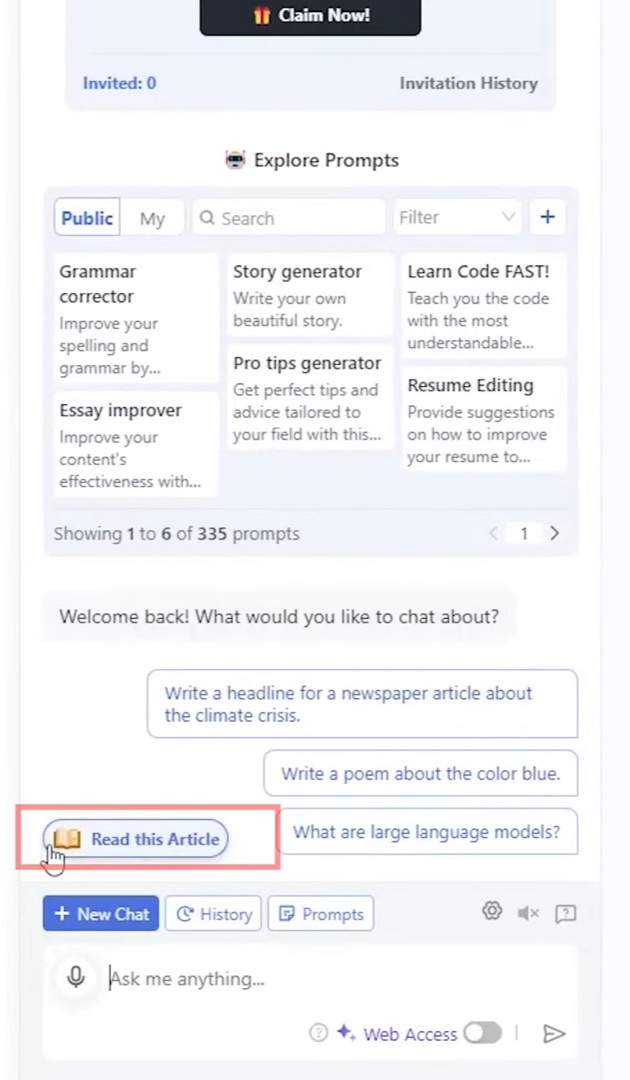 To read an article, you simply click on the book symbol on the sidebar and it will read any webpage or article you desire.
Read YouTube Videos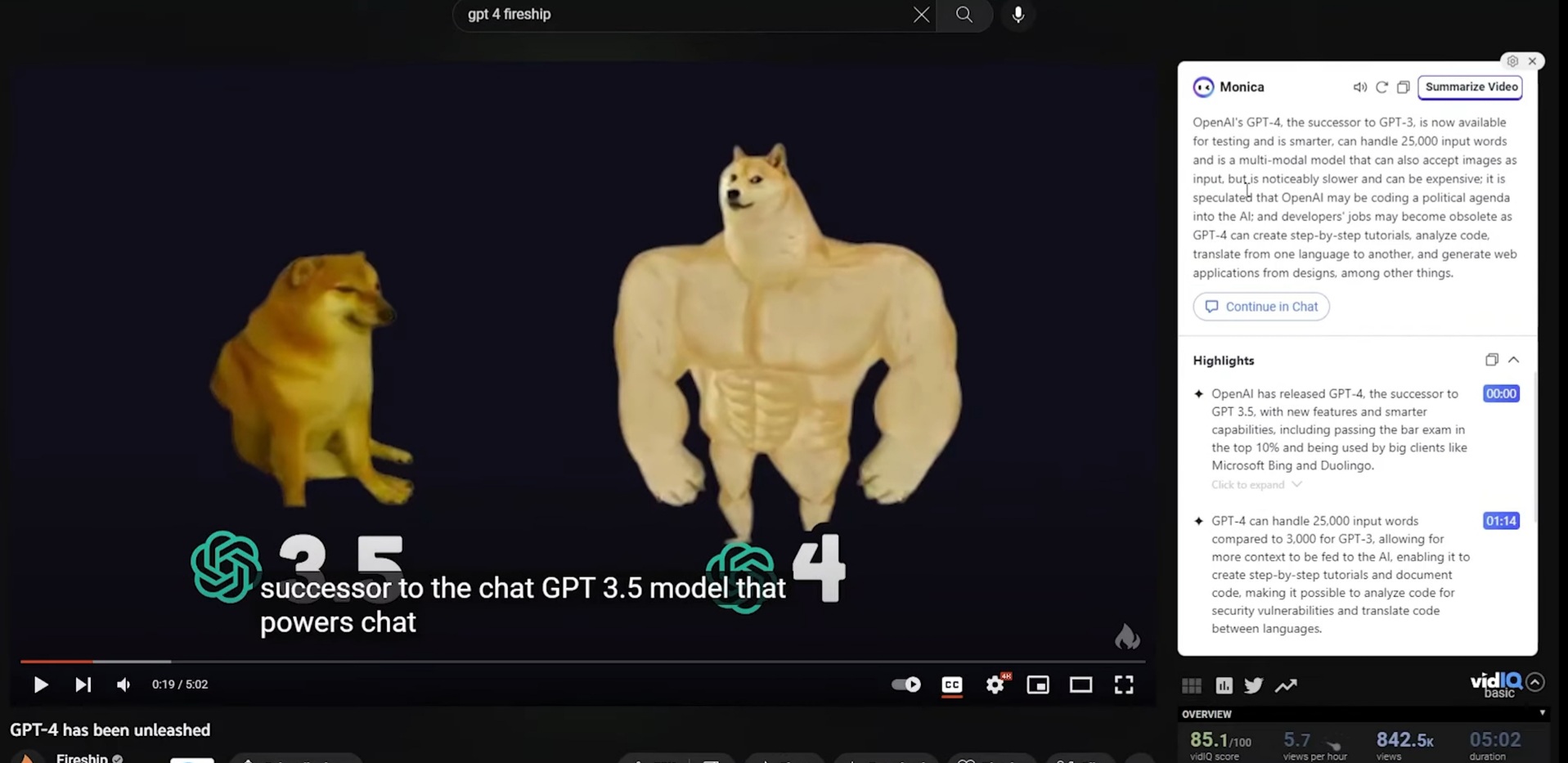 To read a YouTube video, you go to any YouTube video and hit Summarize video.
Monica AI can read the whole video and provide you with a quick summary of it.
It even gives you highlights along with time stamps, so you can see what was said at each point in the video.
2. ChatGPT Writer
ChatGPT Writer is a Chrome extension that uses the ChatGPT AI model to help you write emails, messages, and other content more easily and effectively. It works on all websites, and it is especially useful for Gmail.
Here's how to use it :
Go to your email inbox and select any email you wish to reply to (make sure to have an active ChatGPT window).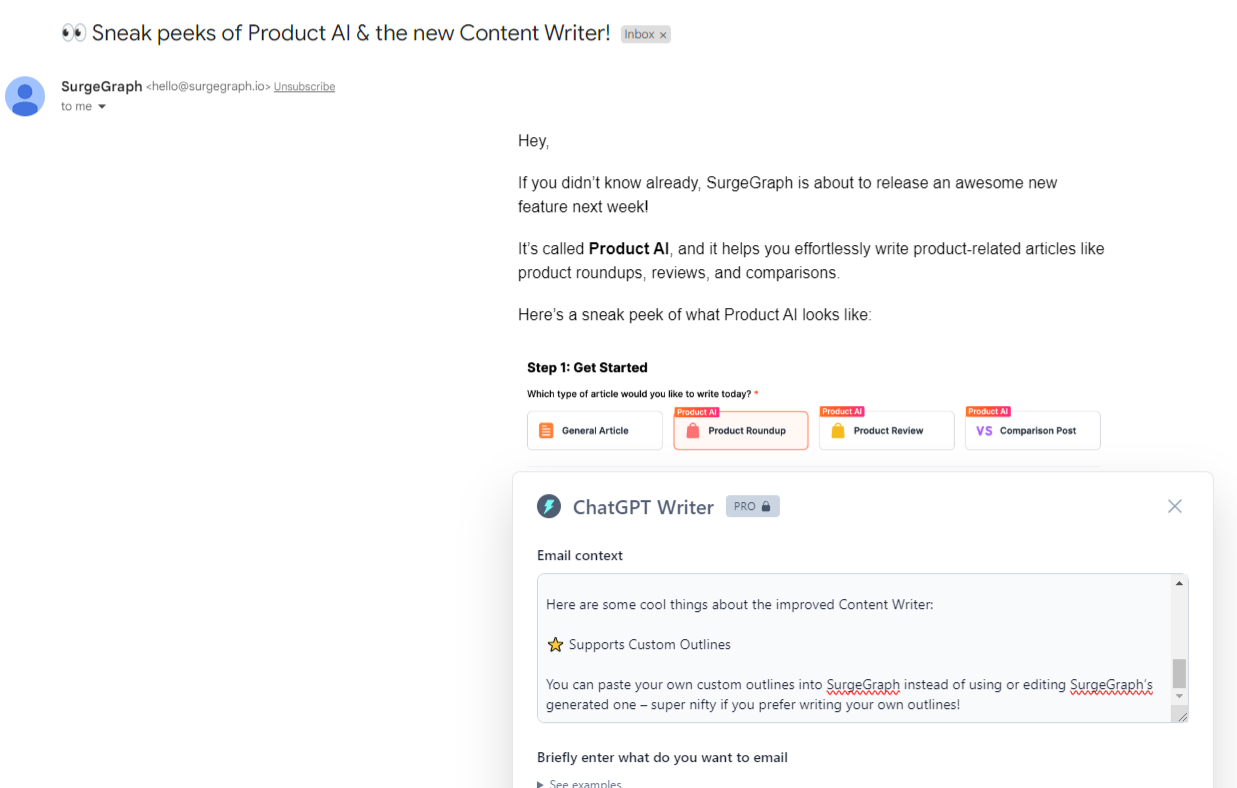 The extension will automatically scan and read your email content including any links or images.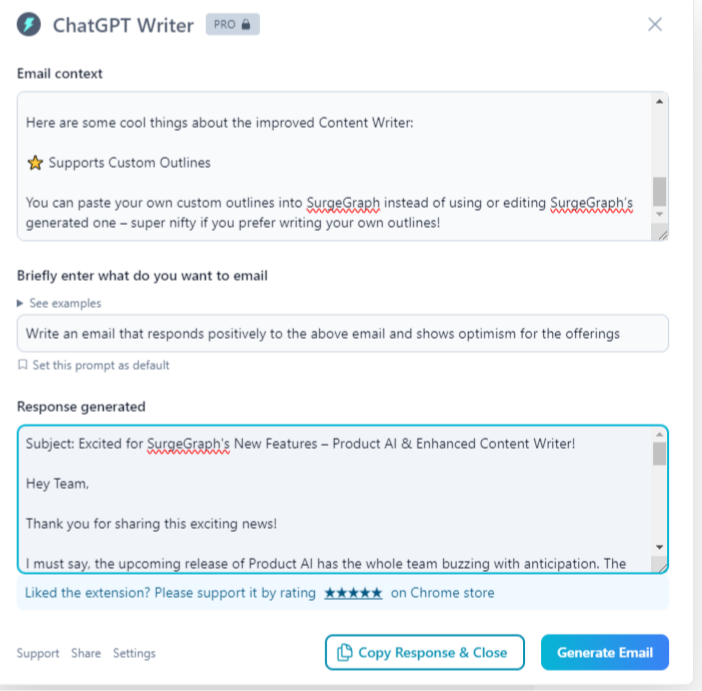 Tell it how to respond to the email in short simple words and it will generate a complete professional email within seconds. You can even view the response on ChatGPT in a separate chat.
3. Voice Control for ChatGPT
Voice Control for ChatGPT is a Chrome extension that allows you to control ChatGPT with your voice. It works by converting your voice input into text sending it to ChatGPT, and then reading aloud ChatGPT's responses. This makes it possible to interact with ChatGPT without having to type anything.
Here's how to use it :
Install the extension and click "Okay Let's Go"
Go to a new ChatGPT chat window make sure you see the icon of this extension and follow the instructions to use Voice as input.
To use Voice simply hold the spacebar and speak to prompt ChatGPT with voice.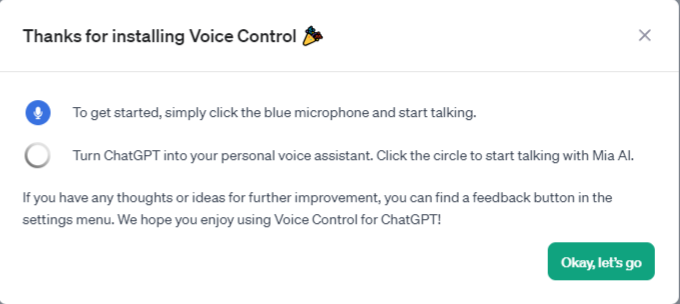 ChatGPT Is Just the Tip of the Iceberg
To completely utilize this powerful AI tool, you'll need to get creative and find ways to use it to expedite productivity. For that reason, ChatGPT extensions can be used directly from the Chrome browser, without the need to switch to a separate tab or website.
Thanks to this article, you now have the knowledge to access ChatGPT's powerful capabilities whenever you need them without having to open ChatGPT again and again.
Find one that works for you and get productive with it.