What Is Linkbuilding and How to Do It Right
Do you want to get as many visitors to your website as possible? Linkbuilding is a great way to achieve this. See how this challenging but very effective method works.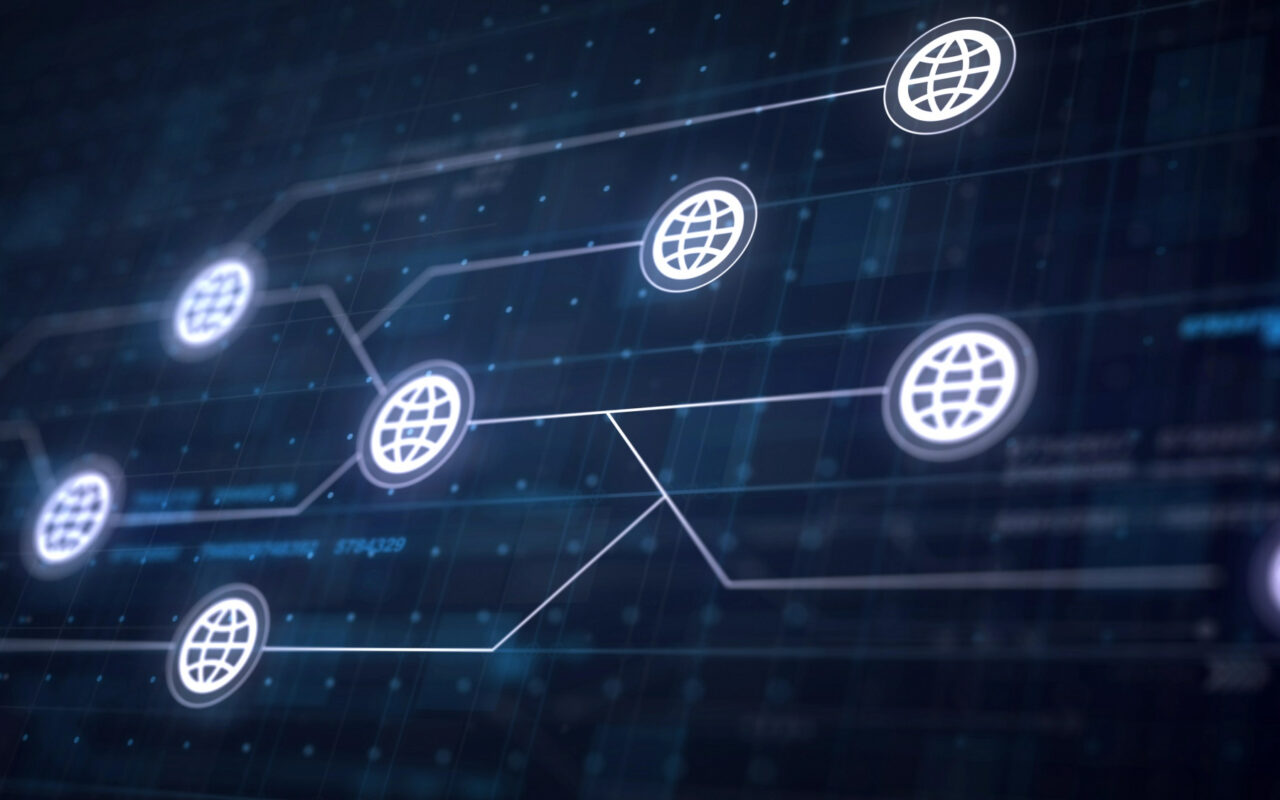 What is linkbuilding
Building backlinks allow you to bring more visitors to your website from Google and other search engines. Linkbuilding is only one of many SEO factors according to which search engines evaluate websites,but its importance continues to grow.
Especially in very competitive industries, companies often have professional websites that are well received by customers and search engine algorithms. Differences in SEO rankings are usually minimal and links to company websites can often be crucial on the scales. So how do you build a network of backlinks to get your site to the top of Google search?
Internal linkbuilding
Before you start looking for backlinks from external sources, use the potential of internal linkbuilding to create relevant links to pages within your website. You can link sections of the website, or create new separate pages for important keywords that your customers search for on Google. The linking of the website will be appreciated not only by search engines but also by visitors, for whom internal links make navigation easier.
Although search engines are said to prefer pages with more text, nothing should be exaggerated. The creation of new subpages can be solved by establishing a business blog, on which you can address visitors with an almost infinite number of topics. In addition, the interesting content of your blog can be used not only for internal but also for external link building.
External linkbuilding
The number of links that lead to your site is important. Linkbuilding is a time-consuming activity, and shortcuts like buying backlinks simply do not work. A large number of poor-quality links will always have a negative effect on the website's SEO score.
So what can you do for success in external link building? Create interesting and relevant content
The ideal way to get backlinks is for someone to link to your site naturally. If you want the website visitors to share the links themselves, you need to create content that is interesting and relevant to your audience. Blog articles should be entertaining, interactive, visually interesting and full of useful information.
TIP: Create your own infographics with original data. Visitors can use it in their articles with a link to your site as a resource.
If you want to get backlinks to your site, you do not have to wait for someone to do it for you. Just write an article that will link to one of the pages of your site, and find a blog with a similar focus that will publish your article.
Agreeing to the terms of cooperation should not be a problem. If the article is well written and the topic is relevant to the blog, most blogs will take the opportunity to publish new content without work. You can also try a reliable guest blogging service to get articles published on authoritative sites.
TIP: Simplify your organization and communication by managing the list of websites and bloggers in the CRM software. You can then always divide the database of contacts on the basis of various parameters and send them a specific offer for cooperation with a bulk email.
If you want to get your article to really interesting websites, you will usually have to pay for the publication. However, the amount spent on a PR article often pays off, because backlinks that lead from high-quality and high-traffic sites are rated better by search engines.
A website where you want to publish your article should be thematically related and at first glance, it should not be full of only PR articles. The website traffic and SEO score of a website should then match the price.
TIP: When searching for sites to publish PR articles, it pays to follow a quality rating - for example, SEMRush uses its own Authority Score metric to see how important a backlink from that site will be.
The Internet is full of broken links and many of them represent a very interesting linkbuilding opportunity. Once the backlinked page is dead, you can create content similar to the original and ask the owner of the website to replace the broken link with your page. This may seem like a lot of work to get one backlink, but a page with that link can often be cited as a source by other sites.
In addition to getting new backlinks from broken links, it also pays to check from time to time that your own backlinks are still working. If you have deleted any of the pages on your website that provided backlinks from elsewhere, contact the administrators of the website and offer them a new link.
TIP: Linkbuilding without professional applications is like shooting blindly. For example, Ahrefs Site Explorer helps you find a list of broken links, which you can sort by the number of pages that link to them. If you want to see what the page linked to the broken link originally looked like, the Wayback Machine gives you a preview of a page that no longer exists.
Digital Marketing Step-by-Step

Of course, linkbuilding is not the only way to get as many potential customers as possible to your site. If you are just getting started with promoting your brand, download the free eWay-Book Digital Marketing Step-by-Step. You will learn the basics of SEO, PPC and other areas of digital marketing.