7 Marketing Trends to Adopt in 2023
Digital marketing changes so rapidly that it is hard to predict what's going to happen next. But if you follow new trends, there are always opportunities to outrun the competition. So, we went through the most important trends in 2023 and made a list to save you time. Enjoy!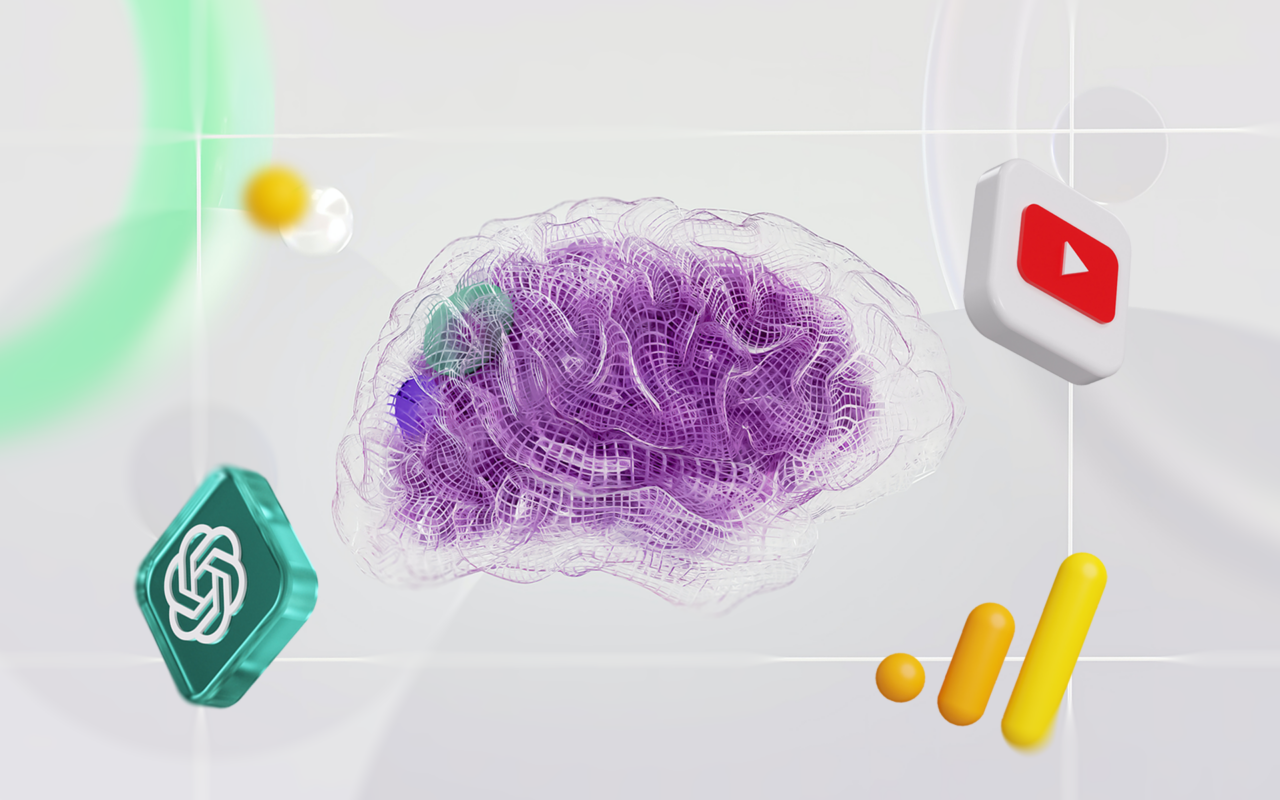 The digital marketing changes so rapidly that it is hard to predict what's going to happen next. But that's not necessarily a bad thing. It means there are always new opportunities out there. So, keep reading if you want to know what marketing trends could have the biggest commercial impact on businesses in 2022.
Finding time to research new marketing trends is difficult. There is always a task with a higher priority. However, priorities change when campaign results begin to decline. Over the years, we have found that it pays to follow marketing trends regularly.
If you really want to look to the future and create a sophisticated strategy, our advice is, do not forget to self-educate and follow magazines, blogs, online podcasts, and other professional resources.
For this year, we got you covered. Following marketing trends should have the biggest commercial impact on businesses in 2023:
1. Artificial intelligence
Artificial intelligence (AI) is quickly becoming a game-changing marketing trend. Especially in content marketing, where Open AI's ChatGPT has revolutionized in recent months. No wonder, it can be used to generate large amounts of content and ideas at a relatively low cost, making it an affordable option for businesses of all sizes.
AI doesn't just help with copywriting. There are voice cloning tools to facilitate voice-overs. AI can help by enhancing poor-quality audio recordings. It is possible to create artificial avatars that can act as virtual guides in videos, appearing almost human-like. There are plenty of possibilities.
Another way in which AI is transforming marketing is through the use of chatbots to provide instant customer service, answer questions, and provide product recommendations. AI is also being used to optimize advertising campaigns. By analyzing consumer behavior and preferences, AI can identify the most effective advertising channels and tailor ads to the individual consumer.
In conclusion, AI is quickly becoming a huge marketing trend as it helps streamline marketing processes and frees up human resources to focus on more complex tasks.
2. Google Analytics 4
This one is simply an absolute must as Universal Analytics will officially retire on July 1, 2023. If you haven't switched to Google Analytics 4 yet, now is the time. So, what to prepare for with the next generation of Google Analytics?
The new measurement logic in GA4 takes into account the limitations of data collection. The new measurement logic is no more based on visits, but mainly monitors individual events that users perform on the website. GA4 then uses machine learning to calculate the missing data and to develop analytical predictions.
For marketers, working with the new Google Analytics will be very different. Moreover, setting up the new GA4 is not that easy, so we recommend you start as soon as possible.

Meet the new Google Analytics 4.
3. Customer Success
If you're unfamiliar with the concept, Customer Success is all about fostering a relationship between your business and your customers that makes sure they have everything they need to succeed as your clients. Customer success managers work with customers throughout their journey and aim for a long-term relationship through maintaining a high level of customer satisfaction.
Today, customers expect more than the products and services they purchase. They expect a great product or service experience. And they expect the company they do business with to have their best interests at heart.
4. Automation
Do you want to allocate time for personal care of your customers? With marketing automation, you can get rid of a few routine tasks and save some time.
For example, you can start by placing a chatbot on your website to answer the most common questions from visitors. You can then respond to other questions as soon as possible. It is important that you gain the contact information for a potential customer this way. However, with site visitor identification tools like Leadfeeder you can get it even if the website visitor does not actively show interest. The next step can be the integration of these tools with your CRM system, in which you can automatically import contacts to potential customers and continue working with them. All these automatons are possible with the help of AI-powered tools and their supervised learning.
Do you offer customers a trial period before purchasing your product or service? If the CRM software includes its own marketing module, or you integrate it with the bulk email tool, you can set up an automated email series that guides the customer through the correct use and setup. This will reduce the risk that the customer will not understand something and will leave. Besides automation, also take care of your email deliverability with the help of SPF flattening'.
5. Video marketing
Videos are more engaging than text alone. This is one of the reasons they have a higher rate of user engagement on Facebook and Instagram than plain text, and why YouTube ranks second behind Google as the most visited website on the internet. But will video marketing also find use in B2B industries? There are two very good reasons why they will.
Videos are a great way to inform customers about your services or products, answer questions, and give a visual presentation of your offerings. At least contemplate the idea of shooting a presentation video. Videos also have a positive effect on SEO. They help improve your website's ranking in search engines, so people will find your company faster and easier. That being said, if you need help with video editing, you could look into hiring an outsourced video editing agency Another good option is to simply use an online video editor that will help get the job done faster.
6. Micro-Influencers
Influencer marketing is a huge trend in recent years, but it seems to have reached its peak. There are a huge number of influencers, and few people automatically associate them with a specific brand. Therefore, it is time to change the approach to influencer marketing.
In the coming years, brands will begin to look more closely at micro-influencers and consumers as a means of engaging with their customers. It's an effective strategy, considering that macro-influencers don't always deliver authentic engagement.
7. Sustainable marketing
Ecology is a growing concern around the world, as is racial equality and other social issues. Many corporate and consumer decision-makers are making purchases based on morals; if you can find an appropriate way to let your potential customers know that you're in tune with their values, do so. However, be honest in how you choose to express your values. These topics can be overused or misunderstood by customers if they do not feel you are sincere.
One of the inappropriate examples is the
Pepsi advertisement
, which was voiced against the Black Lives Matter movement and police brutality.
The easiest way is to actually help with your campaigns! Whether it's donating money or in-kind donations needed, or simply using environmentally friendly materials in the manufacture of your products.
Conclusion
As we look ahead to 2023, it's clear that the marketing landscape will continue to evolve and adapt to changing consumer behaviors, technological advancements, and social trends.
Overall, the key takeaway for marketers in 2023 is to stay agile, adaptable, and consumer-focused. By staying on top of emerging trends and evolving consumer behaviors, brands can continue to connect with their audiences and build long-lasting relationships in an ever-changing marketing landscape.