I Am an Introvert Therefore I Love Writing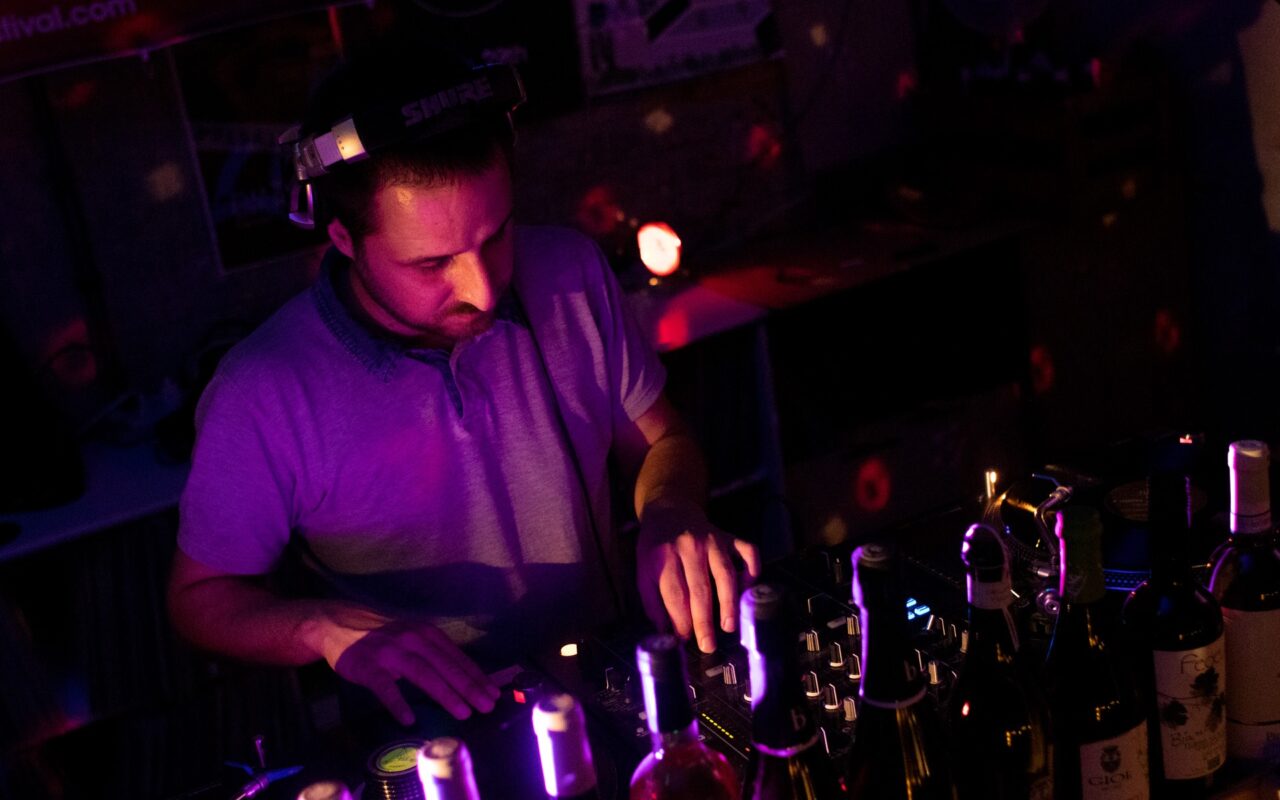 eWay-CRM is dynamically growing. So its marketing team is also growing. For nearly three months, our new colleague Ondrej Svoboda has been dealing with content marketing. He is a very calm guy that always comes up with new exciting ideas.  
You haven't been working here for long. How did you get to eWay-CRM?
I consider myself a universal man and I enjoy writing, online marketing, making and managing websites, and working with video and audio. So I was looking for a place where I could do it all together.
What did you do before?
A plenty of things. Before eWay-CRM I worked for a golf e-shop. I was in charge of expansion to the British market.
That is very interesting. eWay-CRM is mainly focused on the US market. Is it a challenge?
After less than 3 months I find that their mentality completely different. Not only in comparison with the Europeans but also with the British. Even the British have a different mindset than the rest of Europe.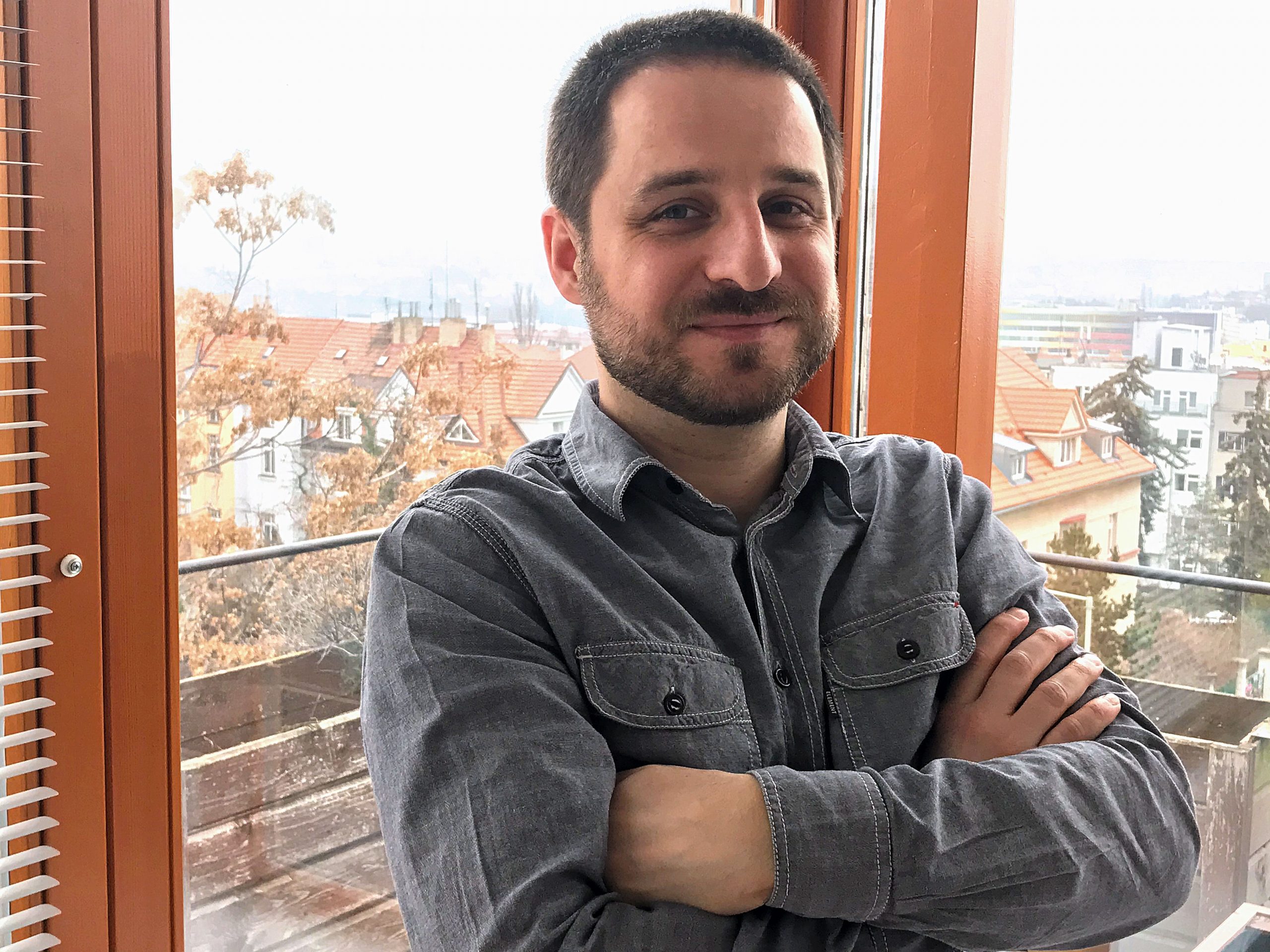 Ondrej Svoboda
What is the most challenging thing about US clients?
To find a way to communicate with them and what channels we have to use to reach them. I have a long-distance run ahead.
Don't be so modest. So far, social networks seem to be your
strength. Is it also because you have your own blog?
Certainly. I was an editor of the online music magazine for about 5 years. I learned a lot. I like to educate myself in online marketing, there is always something to learn and I enjoy it.
We'll get to the music later. You are quite an unusual case among our colleagues because you are fully devoted not to one, but two hobbies. When you joined eWay-CRM, we were very curious about your food blog. Why a food blog?
I've never dreamed of my own food blog. I have to add it is a vegan blog. In some way, I wanted to promote veganism, for both ethical and environmental reasons. But I'm an introvert and marches, demonstrations or things like lectures are not good for me. So I chose this way. Plus, I enjoy cooking.
That is obvious. Your blog is purely dedicated to food. There are recipes and ideas. One can see that you like cooking.
Yes, that's one of the reasons. My mom and grandma wrote down recipes in their notebooks. If I had one I'd always be looking for it somewhere. So I wanted to make such an electronic recipe book that will be available to everyone.
How long have you been a vegan?
10 years ago I became a vegetarian. I have been a vegan since 2014.
The interesting thing about your blog is that it is clearly focused
on food. It is a pure food blog. Why didn't you start doing restaurant reviews?
I have them there, I recommend some restaurants, but I do not want to do reviews. I'm not a food critic. I do not think I could be a respected one. And I don't want to criticize anyone at all. I just want to recommend a place where you can eat well when if you are a vegan.
Why you didn't choose a commercial way? Just to visit a restaurant, place a picture on Instagram and make money. Why did you choose a more difficult and non-commercial way?
I have to say that I was influenced by Onetwo, the Navigator's frontman, whom I interviewed once. The crucial point is that I can make money in a different way, and I do not want to earn on the things that make me happy, no matter whether it is music or being a vegan. It is probably the only way to do these things and to be ok with myself.
Do you have any ambition with your blog?
Before I started my own blog, one of my main goals was to improve my skills in WordPress, graphics and photo editing, writing, social networks, and SEO optimization. For example, I wanted my blog to get to the top positions in Google search. And slowly it is becoming a success. I could also have some ads there. But that should not contradict to my ethical principles. It could be some organic shop or something like that.
We have already mentioned that your other hobby is music. You are not only a dedicated vegan but also a DJ. Is that true?
Yes, I play jazz, latino, funk, soul and many other genres. Actually, I used to play regularly before I moved to England, where I spent a year and a half.
Vinyls are increasingly popular these days. Why vinyls?
There lots of reasons. At first, it is sound. And their terrific design. Their great cover often makes you sit on the sofa and enjoy the music.
Do you carry vinyl when you play?
Yes. Sometimes it is quite difficult to travel with them. I carry them in a back-pack which rooms up to 50 vinyls.
You carry 50 vinyls, really?
If I play the whole night and not just for one or two hours it is necessary.
What do you play with?
I have a DJ mixer and two authentic turntables Technics 1200. DJs consider them to be best ever.
How did you get them?
From my friend with who I regularly play. You can get them but their price is incredibly high since they stopped making them.
Where do you often play in Prague?
Last couple of years I play more often in summer. My favorite place is, for example, Containall in Stromovka. And my most favorite club is Jazz Dock.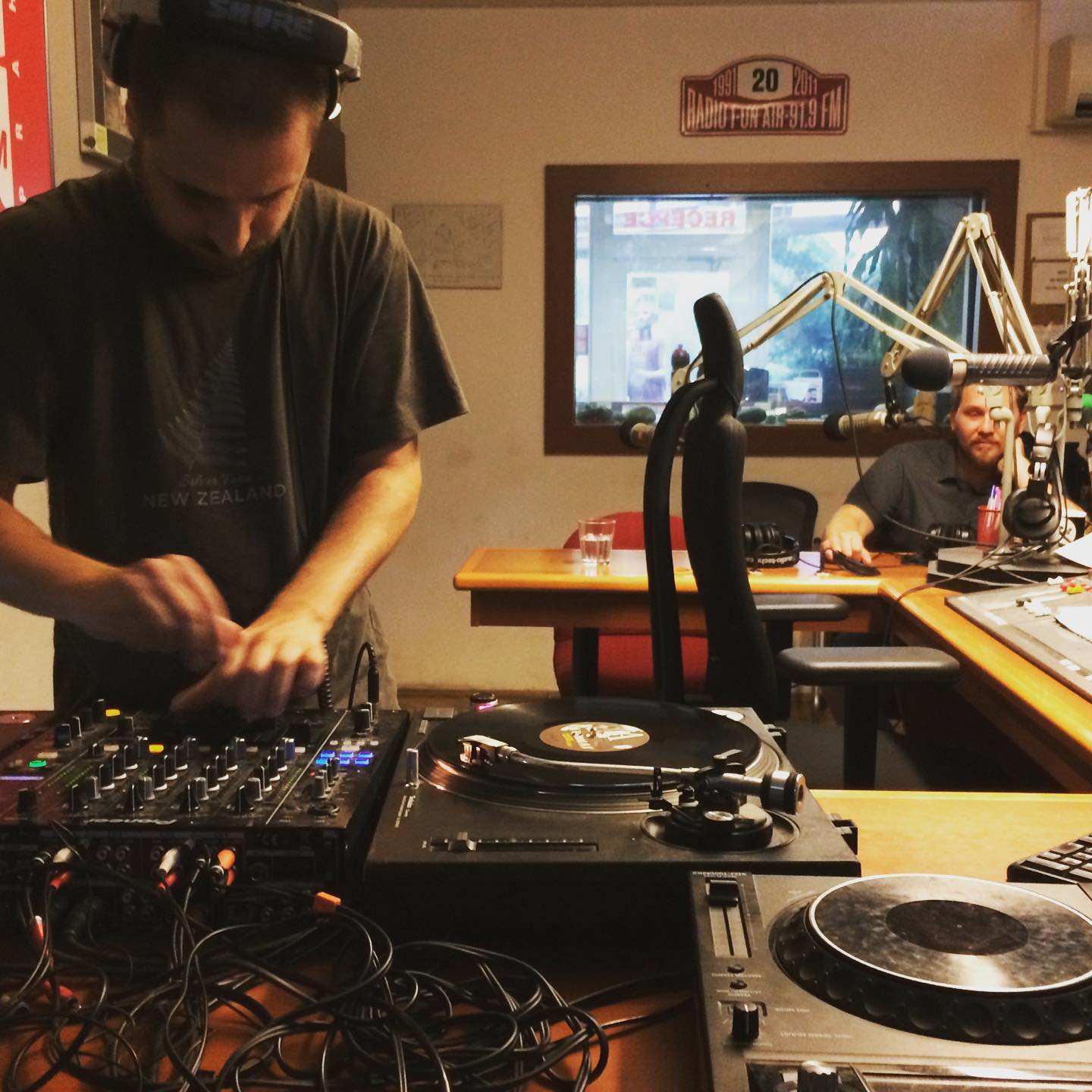 Do you have any ambition or dream in music?
Ambitions change with time. I come from a small town and in the beginning, I was not very ambitious. They say that everything is possible. But since I am an introvert, almost everything seemed impossible. With love for music or anything else, you can manage anything. Just do things with enthusiasm. Actually, this is pushing my own boundaries. Out of blue, I was making a music magazine. Then I started to play and it went well. And then I was playing at the Jazz Dock, which was my dream. I did not even know it was my dream before I did it.
How do you manage your work and two time-consuming hobbies?
Frankly, I don't. I do not have much time for my food blog. If I were to prioritize them - my work would bet the first, music would be the second and at the very end, there would be my food blog.