Instant Social Networks - From Facebook to TikTok
Marketing on social networks is constantly evolving. Since the launch of Facebook, a long-term trend has been the loss of text, visualization, and content shortening. Its successors Instagram and TikTok are even more dynamic in this respect and there is no indication that this trend is going to slow down. So, the question is whether the use of the marketing potential of these social networks is the direction you should take.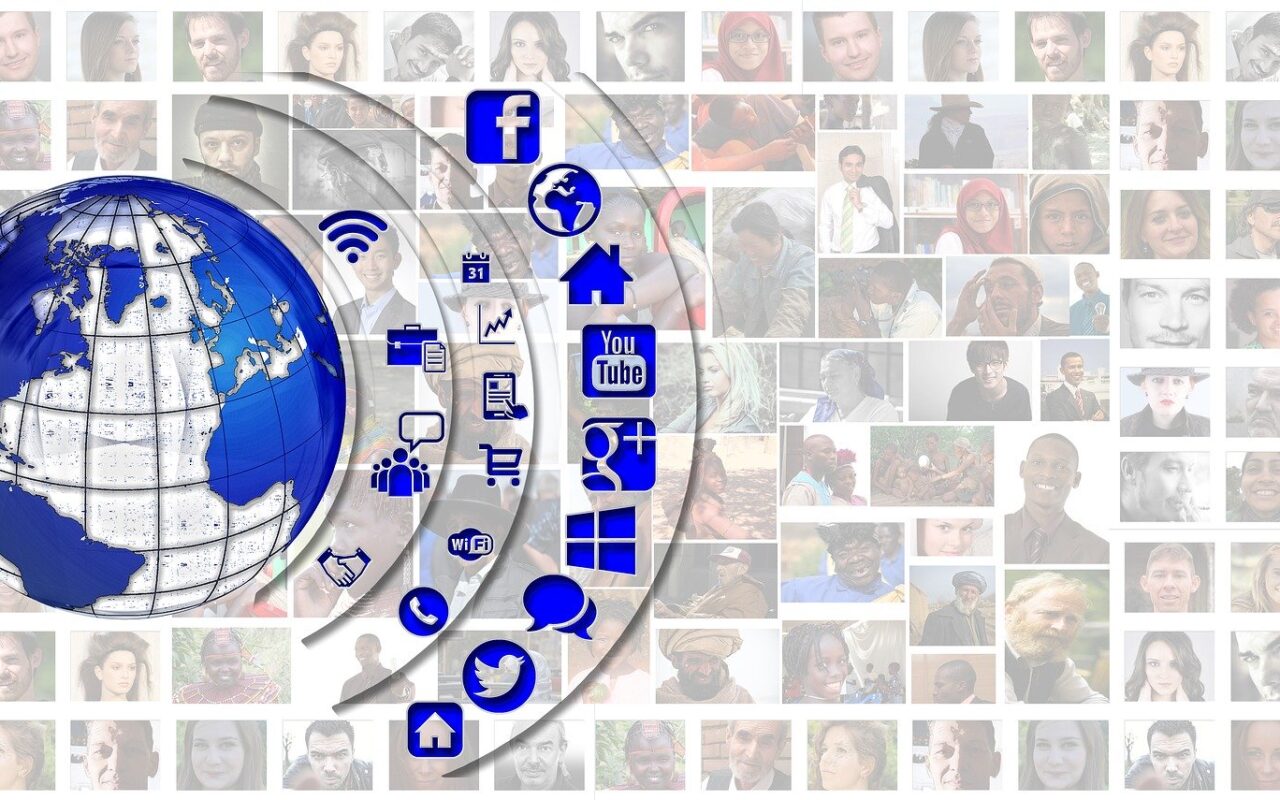 With the growing number of users, Facebook, Instagram and slowly but surely TikTok are becoming increasingly competitive in terms of marketing. This naturally increases the demands on sophistication and time-consuming creation, and management of marketing campaigns. Especially in Facebook, since there are more users on this platform compared to social media platforms, when you take a look at just last year's statistics, Facebook had 2.895 billion monthly active users at the end of June 2021. But sometimes it is the must and you have to follow the trends. Of course, after careful consideration. You need to know that you are reaching your target audience and spending adequate resources on your ad campaigns. Let's see what is the marketing potential of Facebook, Instagram and maybe a rising star named TikTok.
Facebook – a fundamental building block
Most probably it is not necessary to introduce the most popular social network. Facebook is an ideal platform for companies whose target group are the Millennials. While 77% of Millennials use Facebook daily, TikTok is lagging behind in this category with its only 28%. Also statistically interesting is the fact that Facebook is used by over 80% of users in all categories in terms of revenues. It is obvious that Facebook has a very wide target group. It is also a very competitive environment. What can you do to succeed?
Every company should have its own Facebook profile. That is also the case even if they don't intend to use paid ads. Unfortunately, the average organic reach of the post is only 6.4% out of the total fans. Build your fan base so that your posts can reach as many users as possible without paid advertising. Plan your contributions every day, if possible. Focus on rich content, using pictures, videos, articles, or podcasts. Encourage your customers to interact with you and to respond to their questions in time. Certainly, shared and active organic content has a much greater reach. In addition to regular activities on your site, you can also organize a contest. This can bring a lot of new fans to your site. However, make sure your contest has clearly specified published rules in accordance with the contest rules on Facebook.
Managing your business profile to the maximum extent possible with respect to your time is the basis on which you should build social engagement. However, there are also many paid ad formats on Facebook. Whether you use only sponsored posts or some of the many other formats, here's what you might have guessed from the time you started reading this article. According to many statistics, shorter contributions tend to attract a bigger audience. And this also applies to videos that are the most shared format ever. Users simply don't have the time, they scan with their eyes and you have to capture them very quickly.
Instagram – room for attractive promotion of your product
The trend in accelerated perception of content is also confirmed by Instagram, which contains picture and video posts. The text itself is no longer interesting enough and in the future, this trend will become
even more obvious. In terms of statistics, it is probably not surprising that the largest age group is 72% of users aged 13-17. As the age increases, the percentage of users decreases for each additional category. And more than 200 million of these users visit at least one company profile per day. So how do you engage these users?

If it is true for Facebook that you should be active and try to attract new fans, believe it is the same on Instagram. You may have already registered the typical phrase "link in bio" for Instagram. This is
because Instagram has a limit of 10,000 followers so you can add a link to Instagram Stories. Of course, this is not the only way to create advertising content on Instagram, but the very existence of this magical psychological boundary underlines the importance that Instagram users attach to the number of
followers. So what can you do to reach as many users as possible?
What you have learned on Facebook can be used on Instagram. Complete your company profile as best you can. Find your own style and stick to it. Above all, work with hashtags all the time. The ideal number is 8-10 varying hashtags for each post. If you seek for inspiration, try displaypurposes.com. Unfortunately, unpaid content is unlikely to bring you the desired benefits in your early days. Therefore, consider using paid advertising. You can use Instagram in the format of images and videos in feed or stories, collections or rotating ads. Be creative and keep in mind that your content must be visually appealing. This is the magic of Instagram that you can use to promote your product.
TikTok – you can be very creative with a little budget
TikTok is a rookie among social networks, who seems determined to cut a good piece of the marketing pie. The application is currently used by over 500 million users and outperforms all other social networks in the number of new TikTok installations. So is it really time to become interested in the new platform for your ad content?
On TikTok, users share fifteen-second entertaining videos, and this most dynamic format currently attracts the younger generation. TikTok is very popular for various challenges. You can also use paid advertising on TikTok but using the viral potential at a time when the platform may not have reached its peak may help your brand in an unprecedented way. Especially in collaboration with an influencer, which underlines the statement by TikTok user, who calls herself Dreaknowsbest: "The demographic is growing; it's no longer like how it was on Musical.ly, where it's all kids. All the creators on the app have very loyal fans. If they say, "Hey, guys, I'm partnering with Burger King, everybody go to Burger
King and buy a burger," they'll go to Burger King and buy a burger because they trust the influencers on TikTok and they're loyal to them. It's just phenomenal. "
The advantage of an influencer is not only their reach among the target group you are trying to focus on but also the credibility and often limitless loyalty of their followers. Credibility is still essential on TikTok as it is still a relatively new platform with no overloaded advertising content. On TikTok there are mostly amateur videos. So, professional spots here stand out too much and do not impress. Here is your space to capture creativity, even if your budget is low.
Which social networks are to be used in marketing campaigns?
Consider your options and capacities. It is definitely not a good solution to create an account on all social networks which would become empty. This is really no good and it will not end up making a good promotion for your brand. So, analyze your target audience and choose the appropriate social networks to reach your customers and manage your campaigns on these social networks to the fullest extent possible.