GDPR: How to Get Your Client's Personal Data Processing Consent for Email Campaigns?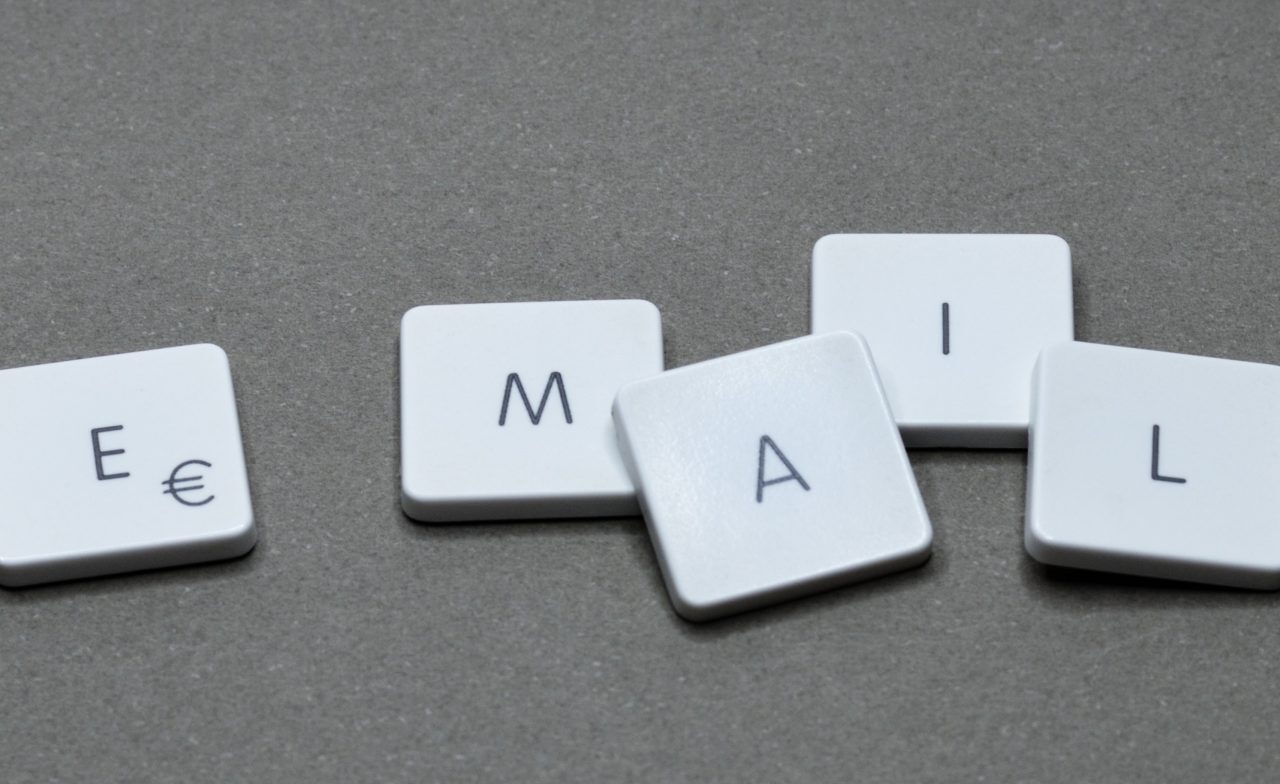 A standard part of eWay-CRM is Marketing module, which offers effective management tools for sending and analyzing your bulk e-mailing campaigns.
If we are talking about commercial announcements not related with filling past contracted obligations, we have to be aware of one important rule. It states that the receivers must declare an active consent with delivering such announcements.
How to activate GDPR relevant functions
That's why we will learn how to manage all processes of getting and keeping the client's consent in eWay-CRM. By following these steps, you will as well fulfill all demands of European regulation for protection and privacy for all individual citizens of the European Union known as GDPR.
This acronym is compiled from words General Data Protection Regulation. Its impact on our customers is so crucial that we have prepared a special eWay-Book about GDPR.
Complying with the requests of GDPR is basically a matter of three easy steps, if you are using eWay-CRM:
Open Administration Settings and click Global Settings button.
Open Main section.
Double-click the item Apply General Data Protection Rules (GDPR), check the box and confirm with OK.
Now you have activated all GDPR relevant functions in your eWay-CRM.
You can read more detailed instructions with screenshots of the steps described above in Resources section of our web.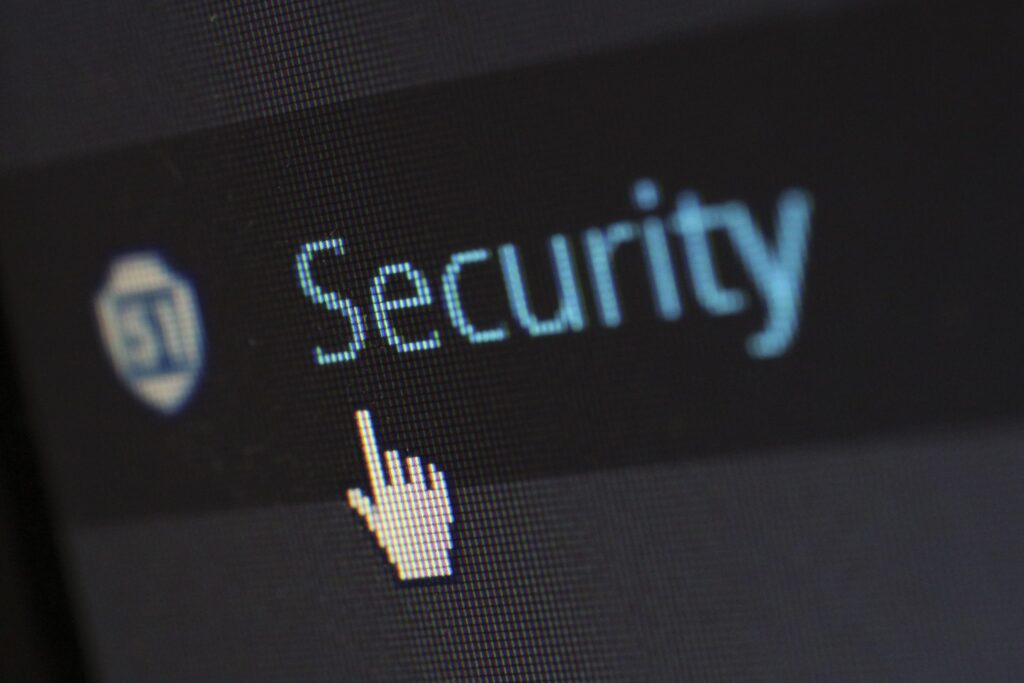 What does "personal data processing consent" mean?
GDPR requires that a personal data processing consent is recorded with a unique record for every processing purpose. That means that the subject might agree that your company keeps their personal data for the purpose of sending educational materials. However, if you haven't got their consent for data processing for marketing purposes, you cannot use it for those purposes.
Despite the fact, that a vast majority of companies will be recording just one consent, we will demonstrate how to use this function universally.
How to remember the time someone agreed upon something?
You don't need to remember that, of course. You only need to create a set of custom fields in your eWay-CRM. These fields represent consents received for processing purposes. You can choose classic check boxes or record the date and time. This way you can record Date Consent Received.
The second possibility allows you to later filter contacts that gave you the consent for example five years ago. Such a rule can be based on your internal company politics saying you need to renew the consent every five years, respectively delete the client from your database.
Open Administration Settings.
Click on the Custom Fields button.
Click on the Contacts, Companies or Deals.
In the top left area, click New.
Choose the desired type – Date or Check Box.
Type the name of the field – e.g. Date of consent for marketing purposes received or Marketing purposes consent (or any other name according to your preference).
Click OK.
Repeat the steps 4-7 for each processing purpose individually.
You can read detailed instructions with screenshots in Resources section of our web.
How to filter contacts based on the date of consent
In Administration Settings, click Custom Fields.
Choose Contacts and then New.
You can choose a Date or Check Box.
Then just simply type the name of the field – e.g. "Date of consent for marketing purposes received", or "Marketing purposes consent" (or any other name according to your preference).
You can read more detailed instructions with screenshots in a dedicated Academy article on our eWay-blog.
How to get the processing consents
In order to obtain the consent, you will need to use the Professional e-mail function, available within the Marketing module. It will send a bulk e-mail requesting for the subjects' consent. The consent will be granted by clicking on a hyperlink sent within the e-mail.
If the subject clicks the link, their consent will be automatically registered at contact level, in the dedicated fields you have created following the instructions above. Meanwhile, a journal note will be created and linked, helping you recognize from which campaign the consent is derived from.
How to prepare such an e-mail and send it to your clients is further described and illustrated with screenshots in our Resources.
Don't forget to say Thank you!
It is recommended that when clicking the hyperlink, the subject receives an auto-response saying something like "Thank you for providing a consent". We strongly recommend preparing such a landing page on your website or to ask your webmaster to create it.
eWay-CRM doesn't offer this function because the look and contents of such a landing page strongly depends on the specifics of each campaign and on the current needs of every advertiser.
Landing page example: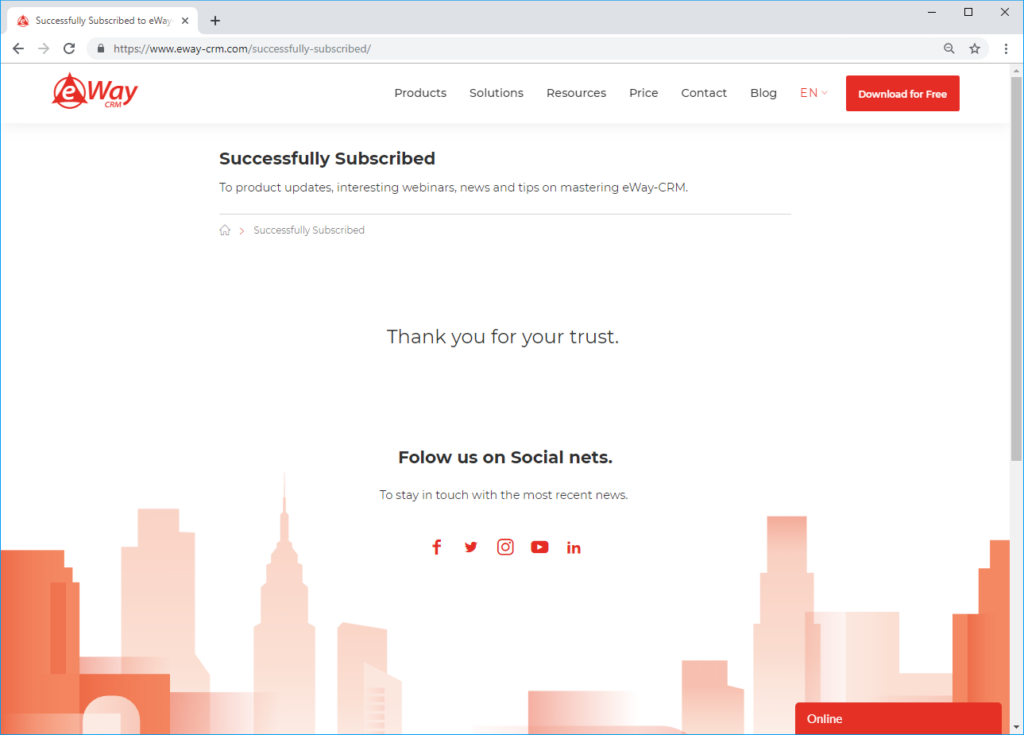 Do you want to know more? Read an interview or check our video!
If you want to know more about the GDPR topic, read an interview with our CTO Roman Stefko about the impacts of GDPR regulation on eWay-CRM development.
Or check our GDPR Webinar about how to keep calm and be GDPR compliant. With eWay-CRM!